A guide to electricity prices
Flick the switch and start saving on your energy bills
Call us and let our experts guide you to the best energy plan on the market. For free.
Available Monday-Friday from 9am-7pm
Flick the switch and start saving on your energy bills
Call us and let our experts guide you to the best energy plan on the market. For free.
Available Monday-Friday from 9am-7pm
It's important to understand electricity prices, how they work, who sets them, why they change and what we can do about them. Why? Because it could save you money! This guide aims to cover all the major questions you might have about energy prices. It will help you to understand why you pay what you do for electricity and give you the power to make a change and get a better deal. Read this guide to find everything you need to know about electricity prices.
Last updated: March 2021
We all need electricity to power our homes. For some people it's possible to generate their own power, using solar, wind energy or hydroelectricity. This is something that more and more of us will be doing in the future. But in the meantime, we mostly rely on energy providers to supply our homes with electricity.
Not feeling your current plan? Let us help! Our experts at Switch Plan are here to help you switch energy suppliers and get the best deal possible. All you have to do is give them a call at the number at the top of the screen!
There are dozens of energy providers in the UK, all with tariffs to suit different needs and usage amounts. Understanding how electricity prices work will give you the ability to better compare energy prices and find a deal that means you're paying less for your energy. Keep reading to find out more.
Who sets electricity prices?
Each energy supplier sets their own rate for electricity. This is usually in the form of how much they charge for a standing rate – which is the amount you pay each day to maintain your connection and receive electricity – and a unit rate per kWh of electricity used. According to the Energy Savings Trust, most suppliers charge around 20 per day for the standing charge. However, this could be anywhere between 5p and 60p.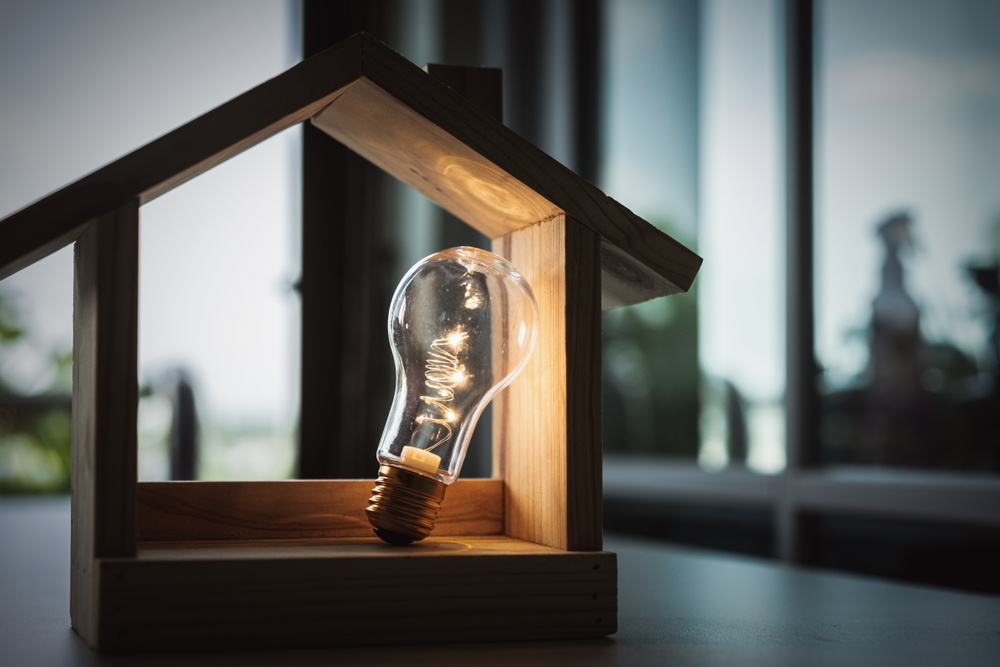 The average price of a kWh unit in the UK is around 14.37p. But this could be more or less depending on your provider.
However, providers are not just allowed to charge whatever they want for power. The industry ombudsman, known as Ofgem, aims to regulate prices and ensure that no one is being unfairly charged for their energy. As such, they set a price cap to ensure all providers stay within a certain limit. This is known as the price cap.
But it's not all good news. The price cap only applies to:

Prepayment meters where you top up in advance
Standard variable rates – which are the default tariffs provided by most suppliers

The price cap limits the amount they can charge per kWh. Of course, they can't limit the size of your bill as this also depends on how much you use. As most providers' standard variable rate is their most expensive, this essentially works as an overall price cap on rates.

COVID-19
More than ever, our team of experts remain on deck to help you make savings on your energy. We understand how deeply the lives of many are affected by these trying times and we want to support you the best we can. More on your energy supply during COVID-19 in our article.
How are electricity prices calculated?
Energy prices in the UK are calculated based on a number of factors. The first is the wholesale price, which is the cost of gas and electricity that suppliers pay per unit. This goes up and down according to global factors such as supply lines, economic measures and political circumstances. Price fluctuations in the wholesale price are generally passed on to the consumer but often energy suppliers use these as an excuse to raise prices.
Other factors include competition, with the Big Six generally dominating the market. They tend to keep their prices in a very similar bracket, and when one goes up or down the others tend to follow. Most other energy companies use these prices as a yardstick.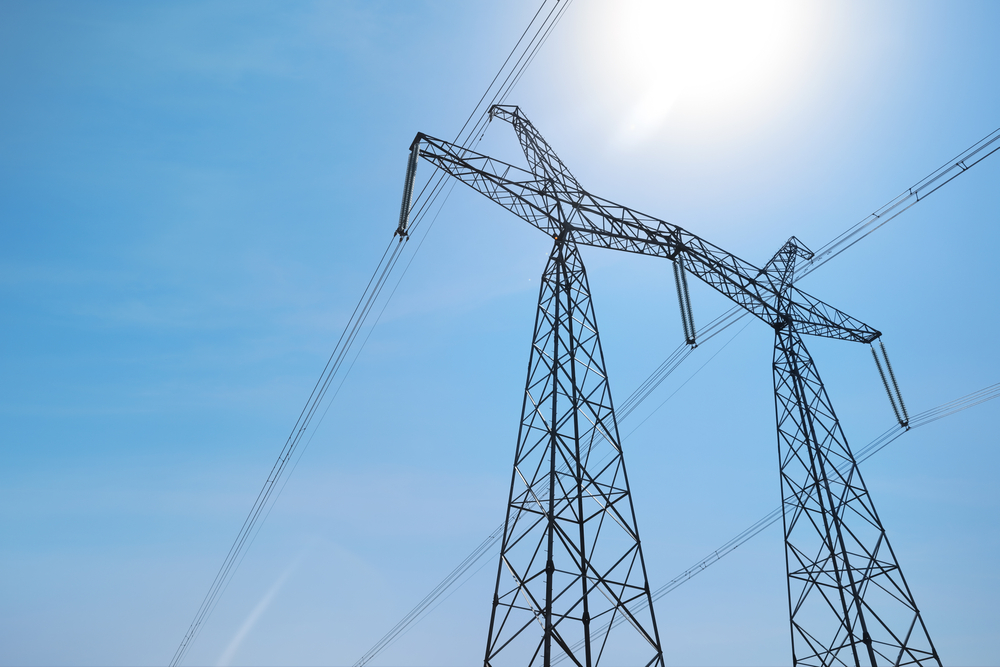 2020 electricity price changes
As of August 2020, most energy suppliers have announced that bills have actually gone down. The average drop is around £84 per year. This is largely in line with the Ofgem January 2019 price cap and applies to the standard variable rate.
According to Ofgem, around half the households in the UK are currently on a standard variable rate. That means half the people in the UK are paying more for their energy than they could be. Although the rates have gone down this year, if you switch to a fixed rate deal then you could save even more.
Have a look around at other tariffs if you are on a standard variable rate and see what savings you could make.
When do electricity prices go up?
There is no set time when energy prices go up. However, they usually follow certain markers throughout the year. These are the times when Ofgem set their price cap, which determines the maximum a company can charge per kWh for standard variable rate tariffs.
Prices also go up when one or more of the Big Six rises its rates. They usually try and keep their prices aligned so when one goes up you can be sure the others will be close behind.
Why are electricity prices rising? What affects electricity prices?
If electricity prices are rising this is usually due to an increase in the wholesale price. This can be affected by many factors. For electricity this is usually down the amount generated which can be determined by environmental factors and the state of the economy. But it's not just wholesale prices that are the cause of price rises.
Prices also go up with inflation and also because of the competition. The Big Six energy providers tend to set the prices and group very closely together. When one raises or lower prices the others usually do the same.
How much have electricity prices increased?
In 2020, the average cost of energy has actually gone down around £84 thanks largely to the regulator Ofgem adjusting its price cap. However, historically, the price of electricity prices in the UK have been steadily rising over the last ten years.
According to a report in The Guardian, Britons are paying 40% more for their energy now than they were in 2015. This rise has far outstripped inflation and any rise in wages, making electricity more expensive now than it has ever been.
Will electricity prices increase in 2021?
Ofgem has already set its price cap for the period between October 2020 and April 2021. That means there is a limit to what suppliers can charge per kWh or energy on their standard variable tariffs.
Suppliers tend to set their rates very close to these thresholds so it is unlikely there will be any price rises between now and April 2021. However, Ofgem has also said it will probably raise its price cap at that time, so we can expect suppliers to start raising their prices from April 2021 onwards.
How will Brexit affect electricity prices?
The UK has now formally left the EU which is almost certain to have an impact on energy bills in the long run. As we are still to find out what the final deal with the union will look like, it is hard to say exactly what form this will take. But, an increasing number of energy issues are almost certain to lead to higher household bills.
Three major issues could be:

A reduction in the EU investment and the subsequent increase in transportation costs
Leaving the EU Emission Trading System
There being no replacement for the European Atomic Energy Community

As a lot of energy currently comes from the EU through pipes or wires, there is likely to be some issues here that will raise prices. We currently import about 5% of our electricity from the EU.
What can I do if my energy supplier raises prices?
If your supplier puts up their prices then they need to let you know a certain amount of time before these changes take place. If you feel you have not been given suitable time then you can complain to your supplier.
If you feel the new prices are too high, then one thing you can do is switch suppliers. This is very easy to do and should take no longer than 20 days maximum. However, if you owe money on your account your current supplier can prevent the switch from happening until this has been paid off.
However, if you are on a fixed rate tariff, remember that your supplier cannot increase the prices until the fixed term of the contract has expired, unless:

The government rises VAT
Your tariff has structured price increases laid out in advance

When your fixed rate tariff ends, you will be placed on the default standard variable rate which will be more expensive and more susceptible to price increases.
Who has the best gas and electricity prices?
The Big Six usually have similar prices and tariffs available, with some slightly more affordable than others. However, in recent years we have seen the emergence of smaller energy companies like Octopus and Bulb who offer better deals.
New tariffs are always coming onto the market, which is why it is always a good idea to compare prices before making a decision.
How to compare electricity prices?
A quick search of the internet should help you to find plenty of information about the various energy prices, tariffs and plans. However, it can all be a bit confusing. That's why it's a good idea to use a switching service like ours, as we can help you find the best deal for you. Find out more by calling us on 0330 054 0017.
What is the cheapest electricity tariff in the UK?
The current cheapest electricity tariff in the UK is provided by Neon Reef and costs around 12p per kWh of power. However, this can change and new tariffs are always being added. The overall cost of your electricity also depends on the cost of the daily standing charge.
The most expensive tariff charges around 24p per kWh.
Read More