The Energy Price Cap in 2021
Switch energy suppliers in minutes to save up to £400 a year!
Our experts can move you to the best energy plan for free.
Available Monday to Friday from 9am until 7pm
The Energy Price Cap is an upper limit on what any energy supplier can charge per year. It was implemented to help the 11 million energy consumers around the country who are on a default tariff so that they are not struck by unexpected and unaffordable rises in energy prices.Sounds helpful, right? Keep on reading to find out more.
Last updated: February 2021
Although the Energy Price Cap is in place, that doesn't necessarily mean that the price dictated by the cap is the best market rate. Indeed, the Energy Price Cap was implemented specifically to help consumers who are on default or standard tariffs, which invariably have the worst rates. Savvy consumers can often get energy tariffs that offer significantly lower annual energy costs. This is why it is important to compare energy prices, before choosing a supplier and a tariff.
This is why we're so passionate about helping consumers just like you to get the best possible deal on their electricity and gas. If you are ever feeling lost along your energy switching journey, give our experts a call at the number above. They would be happy to help.
We're all looking for the cheapest energy out there. After all, it's not like one supplier's electricity or gas is inherently better than any other's. And with such huge variation in energy prices across dozens of UK suppliers, you might well wonder what goes into deciding how much suppliers charge. What's stopping them from ripping their customers off?
Well, for a long time… nothing!
A brief history of the Energy Price Cap
Many younger consumers may not remember this, but prior to the 1990s the national energy grid and marker were run by the government. Then, in 1990 the UK energy market (including the creation and supply of energy in England and Wales) was privatised under Margaret Thatcher's government. It was hoped that privatisation would result in better choice for consumers and better quality of service as a result of direct competition between energy suppliers. Whether or not this measure succeeded is open for debate, one thing's for sure. Things got a lot more expensive for energy consumers in the following years.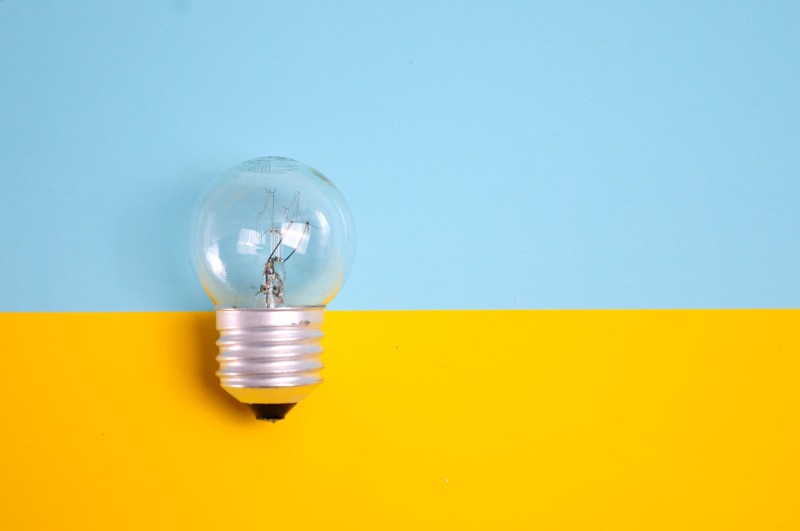 While the Office of Gas and Electricity Markets (Ofgem) was established to act as a regulatory body in 2000, it placed no restrictions on what energy suppliers could charge.
Because the free market is a free market, energy suppliers had complete autonomy over their pricing. In the late 2010s it became evident that measures needed to be taken to keep energy affordable. As such, the Energy Price Cap was established in January 2019.
The Energy Price Cap Explained
Why is there an Energy Price Cap?
For decades, the energy sector ran virtually unregulated, charging as they saw fit. Even once Ofgem was established in 2,000 it took a long time for there to be any serious talk of regulating what energy companies could charge their customers.
COVID-19
More than ever, our team of experts remain on deck to help you make savings on your energy. We understand how deeply the lives of many are affected by these trying times and we want to support you the best we can. More on your energy supply during COVID-19 in our article.
As a result, energy prices rose exponentially over the ensuing 30 years. Even as (relatively) recently as 2004, the average home paid just £277 for gas and £288 for electricity. Around £565 on total. A decade later, this combined figure had more than doubled to £1,344. As prices continued to increase, consumers on low and fixed incomes began to struggle to meet the rising costs of energy. Those on default or standard tariffs are most commonly and seriously affected.
What happens if companies don't obey the Energy Price Cap?
The Energy Price Cap is mandatory, and not simply something that energy companies can choose to enter into voluntarily. As such, there are harsh penalties for breaching the Energy Price Cap.
As Shell Energy found out in mid-2019.
The company (which had rebranded after acquiring First Utility) was found to have overcharged around 12,000 electricity and gas customer accounts to the tune of £100,736.63 collectively.
Once the breach was discovered by Ofgem, it had to not only refund all the 8,800 customers that had been affected, it also had to make a payment of £200,000 to Ofgem's Consumer Redress Fund. The total payment was around £390,000. You can read more in this press release from Ofgem.
How much is the Energy Price Cap?
At the time of writing, the Energy Price Cap is set at £1,146 per year for dual fuels. However, this is set to change on 1st October 2020 to £1,042. That's £84 lower than the previous cap, and the lowest that the cap has ever been since it was first established in January of 2019.
The cap means that your annual bill cannot exceed this amount. If it does, you should report it to Ofgem so that they can investigate the matter.
In the table below, you can see what the Price Cap has been set to in previous increments:
| Date | Energy Price Cap Amount |
| --- | --- |
| January 2019 | £1,137 |
| April 2019 | £1,254 |
| October 2019 | £1,179 |
| April 2020 | £1,146 |
| October 2020 | £1,042 |
Is the Energy Price Cap the same every year?
Because the cost of living (and the cost of supplying energy) are constantly changing, the Energy Price Cap is always changing too. Ofgem constantly reviews the cap and revises it every 6 months. Once in April for the start of the financial year, and again in October.
Is there a downside to the energy cap?
The energy cap is designed to protect consumers and ensure that they never have to pay over-inflated energy prices. But is there a downside to this cap for anyone other than energy company stakeholders?
While few consumers are sympathetic to the plight of big energy companies, those with a strong ecological and ethical focus will want to spare a thought for a way in which the Energy Price Cap could potentially hurt energy companies.
One potential concern among those in the energy market is that potentially reduced revenue won't just be taken out of executives' bonuses. It'll be taken out of important areas like research and development. In an age where greener energy is a high priority for energy companies and consumers alike, it's important to be able to invest sufficient capital into looking at new ways to create cleaner, greener gas and electricity without relying on finite natural resources.
This is why Ofgem looks at a number of factors in order to ensure that the Energy Price Cap results in fair energy prices for consumers, while also allowing energy companies sufficient potential margins to be able to operate in innovative ways. Ofgem has significant data on how much it costs energy companies to operate, and it requires all energy companies to publish annual statements detailing their revenues, costs and profits. You can find out more information about this here.
Is your current bill dangerously close to the Energy Price Cap? We can help!
The Energy Price Cap is an extremely helpful way of ensuring that energy suppliers charge their customers fairly. But that doesn't mean that your energy bills couldn't be cheaper. Especially if they're at or close to the Energy Price Cap for this year.
In many cases, changing to a new tariff and / or new supplier could save you between £200 and £300+ on the 2020 Energy Price Cap.
Even the newly reduced cap for October 2020!
We can help to manage every aspect of your move from end-to-end. No hassle, no headaches… All you can have to do is sit back. Relax. And enjoy your incredible energy savings that are well below the Energy Price Cap!
Sound good?
Call us today on to find out more. We're available from 9am to 7pm.
If you want to read more on this topic, check out these guides:
FAQ
How is the Energy Price Cap Calculated?
In order to ensure that the Energy Price Cap is fair, Ofgem bases its calculations on the cost of supplying energy to homes that are incurred by energy providers. This might include everything from wholesale energy costs to the costs of maintaining the network, environmental / social costs and other operational costs that come with doing business.
As such, it helps to ensure that they are able to remain profitable while also preventing consumers from being unfairly charged.
When does the Energy Price Cap change?
The Energy Price Cap is re-evaluated every April (the start of the financial year) and October. This helps to ensure that it is well matched to the cost of living for consumers, as well as the cost of supplying energy incurred by the companies.
‍♂️ How much is the Energy Price Cap for 2020?
At the time of writing the UK Energy Price Cap is set at £1,1046. This has been set since April of 2020. However, this will change on 1st October 2020 to £1,042. This is the lowest the cap has been set since it was first introduced in January 2019.
Is the Energy Price Cap the lowest price on the market?
Not at all! The cap was designed to help consumers with standard or default tariffs. These almost never offer the best value for money. In fact, even with the newly reduced cap, there are still dozens of tariffs on the market that could save you hundreds of pounds on your energy bill. Let us find the perfect new supplier and tariff for you! We can even handle every aspect of your move for your convenience and peace of mind.