Gas prices: Everything UK energy consumers need to know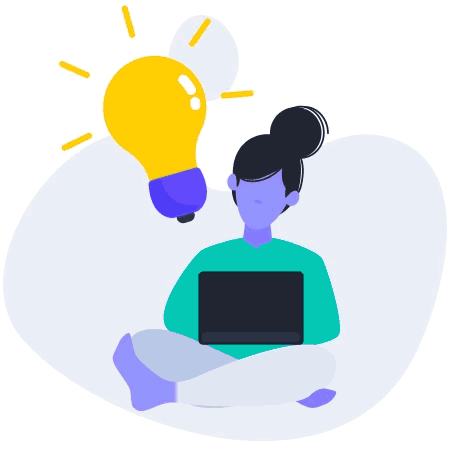 Flick the switch and start saving on your energy bills
Call us and let our experts guide you to the best energy plan on the market. For free.
Monday to Friday – 8.30 am to 5.30 pm
Switch Plan is rated 4.0/5 on Trustpilot
Ad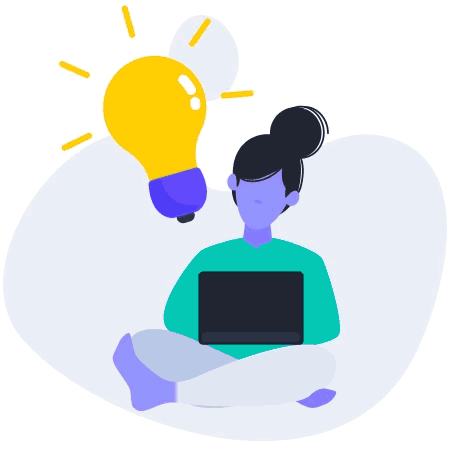 Flick the switch and start saving on your energy bills
Call us and let our experts guide you to the best energy plan on the market. For free.
Monday to Friday – 8.30 am to 5.30 pm
Switch Plan is rated 4.0/5 on Trustpilot
Ad
Gas is one of the most widely used products in our home. So, why is it so expensive? Well, the short answer is it doesn't have to be. The long answer is this article. Here, we'll look at how gas prices are calculated, who sets the price of gas, and what events could affect future gas prices. If you're concerned about your gas bills at present and in the future, keep reading!
Last update: June 2022
As you may have heard on the news, the UK energy market crisis is driving up energy costs and putting several energy suppliers out of business. As a result, we have currently paused our supplier switching services, however, we hope to return as soon as possible. To learn more about this and stay updated you can read our page on the UK energy crisis.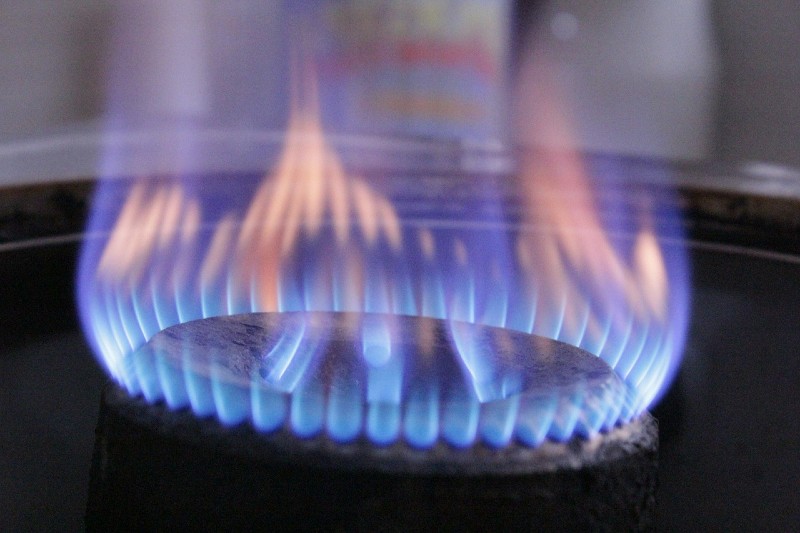 The majority of readers will need no introduction to the benefits of natural gas. It keeps our homes warm, it allows us to cook our meals quickly and more energy-efficiently than electricity. And, like anything worth having, gas comes at a price. As savvy energy consumers, we're all trying to find ways to spend less on the gas we use. This can be anything from using energy-saving tips (turning your thermostat down by just 1 degree can save 10% on your heating bill), to switching suppliers regularly to get the best gas deals. But while we're all fighting to keep our gas prices down, we rarely stop to think about what goes into the cost of our gas. Compare energy prices further below.
Who sets gas prices?
When Ofgem was first established, it set the prices of both gas and electricity. However, this practice was discontinued in 2002. As such, the energy industry had total autonomy over what they could charge for the fuels that they supplied. As you might expect, energy costs soared. In 2004 for instance, the average UK household paid around £277 a year for its gas. Along with approximately £288 for its electricity. 10 years later, that price had more than doubled to create a combined energy bill of £1,344 per year. In this decade, the price for a unit of gas shot up 115%, while electricity prices rose by 63%.
Are you unhappy with your gas price? Well, if so, you have come to the right place. At Switch Plan, all you need to do is give us a call at the number above and we can switch you to a supplier best suited to your needs.
However, in January 2019, Ofgem established the Energy Price Cap in order to prevent energy suppliers from profiteering and charging excessively. As of October 2020, this energy price cap stands at £1,042 per year for both fuels.
You can see historic data for the Energy Price Cap in the table below.
| Date | Energy Price Cap Amount |
| --- | --- |
| January 2019 | £1,137 |
| April 2019 | £1,254 |
| October 2019 | £1,179 |
| April 2020 | £1,146 |
| October 2020 | £1,042 |
How are gas prices calculated?
As energy consumers, we may assume that the huge surge in gas prices over the past decade and a half is due to sheer profiteering by energy suppliers. However, that is not necessarily the case. There are a number of factors that help to determine the cost of the gas we use at home. And while some suppliers certainly charge more than others for the gas they provide, the energy sector has always been a low-margin industry. Indeed, it's the razor-thin profit margins that make it so difficult for smaller suppliers to gain traction in a market dominated by the "Big 6" suppliers.
Let's break down the cost of your gas so that you know exactly where the money in your gas bill is going:
Wholesale energy costs
As with electricity, the price of wholesale gas is the biggest contributing factor to your gas bill, with Ofgem estimating this at 45%. This is the price that your suppliers pay for their gas. Historically, Britain has extracted most of its own gas from offshore platforms in the North Sea and Irish Sea. Unlike other countries, we do not have the shale infrastructure for hydraulic fracturing (fracking) to be practical. In recent years (since the mid-2000s), however, we have become more reliant on gas imports. Most of which have come from Norway, The Netherlands and Qatar with a tiny portion of our natural gas mix coming from further afield countries like the USA and Russia. Still, around 44% of our gas supply is from our own shores.
Network costs
Local gas transporters are responsible for maintaining, repairing and upgrading the network of pipes and manifolds that supplies gas to your home. Gas transporters have similar responsibilities to the Distribution Network Operators (DNOs) that ensure that electricity gets to your home safely.


Our energy experts are here to help

Free service - Available Monday to Friday from 8.30 am until 5.30 pm


Suppliers need to pay a fee to gas transporters in order to use their network. This funding is used to keep the gas grid safe and efficient.
Environmental and Social Obligation costs
Ofgem expects energy suppliers to channel a portion of their profits into complying with government programs to promote renewability, protect the environment, reduce carbon emissions and protect their most vulnerable customers. As such, these costs cover not only the cost of research into energy-saving and renewables but programs like the Warm Home Discount.
Operating and other direct costs
These are the costs associated with running the business, managing call centres, marketing and all the myriad costs associated with keeping the business running smoothly and meeting the customers' needs.
VAT
Finally, energy suppliers need to pay VAT (at 5%) on the energy they use, leaving them with less than 5% pre-tax profit margin.
Now we can see why energy suppliers are so keen to convert as many energy consumers as possible to their brand.
Why are gas prices rising? What affects gas prices?
Although energy prices are on the rise for many in 2020, many consumers on variable rate tariffs may have noticed that their energy bills have dropped in recent months. Indeed, the price of gas in the UK has actually been in decline over the past 2 years.
There are a number of factors behind this including:
Supply and demand
These are the biggest drivers of any commodity's value. Summer is not that far behind us, and as such emergy consumers have been less reliant on heating from natural gas. Typically, the cist of gas rises in the winter and drops in the warmer months.
The cost of LNG and oil
A significant factor in the decline of wholesale gas prices is the cost of Liquid Natural Gas (LNG) dropping along with oil prices. Although LNG represents a relatively small proportion of the UK's gas mix (around 9% according to British Gas), this is enough to put a dent in the average household gas bill.
Strategic use of interconnectors
The UK has 3 pipelines, connecting us with Belgium, Ireland and the Netherlands. These allow us to import gas from our European neighbours when it's lower than the price of domestically sourced gas, and export it when it is cost-advantageous. However, the benefits of this are muted somewhat by the weak pound.
How much have gas prices increased?
Over the past 10 years, we've seen gas prices per therm (roughly 29 kWh) rise and fall pretty sharply. However, at present, wholesale gas prices are actually lower than they were 10 years ago.
In January 2010, day-ahead contracts were charged at an average of 39.77p per therm. Costs peaked at 85.57p per therm in March of 2013. After dipping somewhat throughout 2014-2015 they rose again to 72.73p per therm in September of 2018.
Since this time, however, they have fallen sharply, reaching a new low of 11.95p per therm in May of 2020.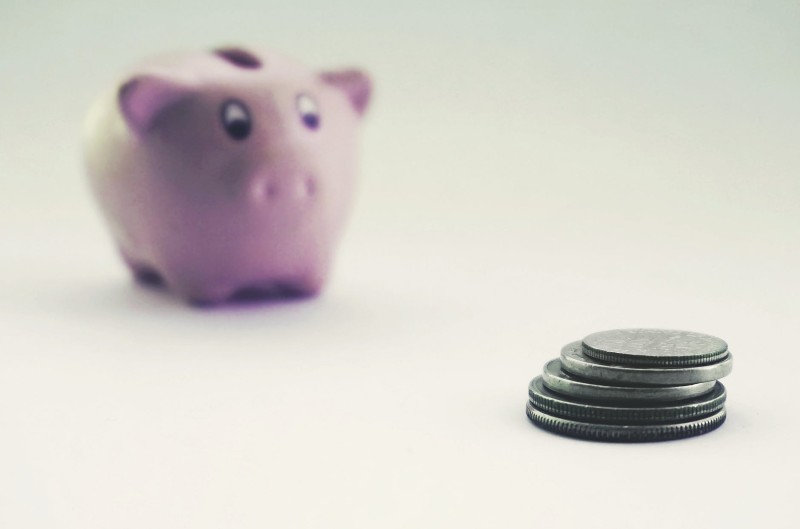 What is the cheapest gas tariff in the UK?
While tracking the wholesale cost of gas can be a useful indicator of gas prices, there's still enormous variance between what individual energy suppliers are charging. As a savvy energy consumer, you need to scour the market to find the best tariffs for your gas and electricity. While a dual fuel may be cost-effective (and certainly more convenient), that doesn't necessarily mean that it's always your cheapest option.
In the table below, we've listed some of the cheapest gas only tariffs on the market that will help you to get cheaper gas. Prices are accurate at the time of writing.
Cheapest Gas Tariffs

| Supplier | Tariff Type | Name | Availability | Standing Charge | Unit Rate | Annual Cost | Exit Fee | Green Tariff |
| --- | --- | --- | --- | --- | --- | --- | --- | --- |
| - | - | - | - | - | - | £ - | £ - | - |
| - | - | - | - | - | - | £ - | £ - | - |
| - | - | - | - | - | - | £ - | £ - | - |
Please note, these are based on UK averages and moderate energy use. Your costs may vary depending on where you live and how much gas you use.
Will gas prices rise in 2021?
As we can see, gas prices have fallen pretty significantly in 2020. However, there are a number of reasons why they may rise in 2021. The global uncertainty of the pandemic and Brexit make it difficult to make assured projections about the cost of any commodity.
However, though wholesale gas prices have hit new lows, they are expected to recover by spring 2020. Especially if the recently-revealed COVID-19 vaccine makes a significant difference to the demand depression that has caused wholesale costs to dip.
How will Brexit affect gas prices?
Because we are becoming increasingly reliant on gas imports from Europe, energy consumers may reasonably wonder how Brexit will affect gas prices, regardless of how they voted in the referendum.
At present, 12% of our nation's gas comes from within the EU, along with 5% of our electricity. A pound that's weak against the Euro and a new increase in trade tariffs could see the cost of energy rise in 2021.
There are 3 primary reasons why Brexit will likely cause energy bills to rise:
A loss of EU investment and rise in gas transportation costs.
Leaving the EU Emission Trading System (EU ETS).
Lack of a body to replace the body for European Atomic Energy Community (Euratom), which could have significant implications for UK nuclear energy.
While Brexit (especially a no-deal Brexit) could potentially result in a reduction of the 5% VAT rate that is applied to energy, this does not necessarily mean that energy costs will fall.
It's worth noting, however, that the Ofgem Energy Price Cap is expected to extend into 2021, so this will hopefully insulate UK households from a sharp rise in energy costs.
How do I compare gas prices?
Gas prices have fallen over the past 2 years. But with every chance that they could rise again in 2021 and beyond, it's more important than ever to switch energy suppliers regularly. This ensures that you're always getting the best deal on the market for your location and energy use. What's more, when consumers switch suppliers and tariffs regularly, it ensures that the market stays competitive and prices stay low across the board.
However, seeking out the best deals can be a time-consuming and frustrating slog. Fortunately, we're here to make it easy!
Not only can we search the market high and low for the best gas deals in your area, we can also manage your switch from end-to-end. So you can enjoy cheaper, greener gas quickly and hassle-free.
Call us today on 0330 818 6223 to find out more. We're available from 8.30 am to 5.30 pm.
Available Monday to Friday from 8.30 am until 5.30 pm
FAQ
When do gas prices go up?
Gas prices go up in line with consumer demand. As such, they tend to be higher in winter when energy consumers are more reliant on gas to heat their homes. In warmer months, where gas is less necessary to stay warm, gas prices tend to fall.
What can I do if my energy supplier raises their prices?
If you're on a standard or variable tariff, you can start looking for a new supplier straight away. No matter what your current gas rates are, there's an excellent chance that you can find a cheaper supplier and tariff. 
Even if you're currently on a fixed tariff, you can jump ship without any exit fees within 49 days of your tariff expiring if you find that your supplier has raised their prices.
Who has the cheapest gas and electricity prices?
At the time of writing, the following suppliers tend to have the cheapest gas and electricity prices based on moderate usage and averaged across the UK:
* Green Energy
* Octopus Energy
* Simplicity Energy
* Powershop
* Outfox The Market
* Utility Point
* Ebico
* People's Energy
* PFP Energy
* Bulb
Who has the cheapest gas prices?
If you're looking for a gas-only tariff, there are suppliers that can offer you potentially better rates than a dual fuel tariff. These include:
* Zog Energy
* Entice Energy
* Gulf Gas & Power
Updated on 27 Jun, 2022