We compare the market to find you the perfect deal
We study all energy suppliers daily to identify the best deals custom-fitted to your needs. You just have to take your pick.
Monday to Friday – 8.30 am to 5.30 pm
Switch Plan is rated 4.0/5 on Trustpilot
Ad
We compare the market to find you the perfect deal
We study all energy suppliers daily to identify the best deals custom-fitted to your needs. You just have to take your pick.
Monday to Friday – 8.30 am to 5.30 pm
Switch Plan is rated 4.0/5 on Trustpilot
Ad
Comparing energy prices yourself at home can feel like a minefield. With lots of technical terms that often vary between suppliers, and a ton of anagrams from kWh and SVTs to MPRNs and MPANs, comparing costs properly and fairly can be difficult. However, it's important to remember that unlike with other utilities such as internet or TV services, you won't experience a loss in utility quality by switching to a cheaper or more cost-effective provider, so there's no excuse to stay with the same company forever if they're not offering the best deals on the market.
Last update: August 2022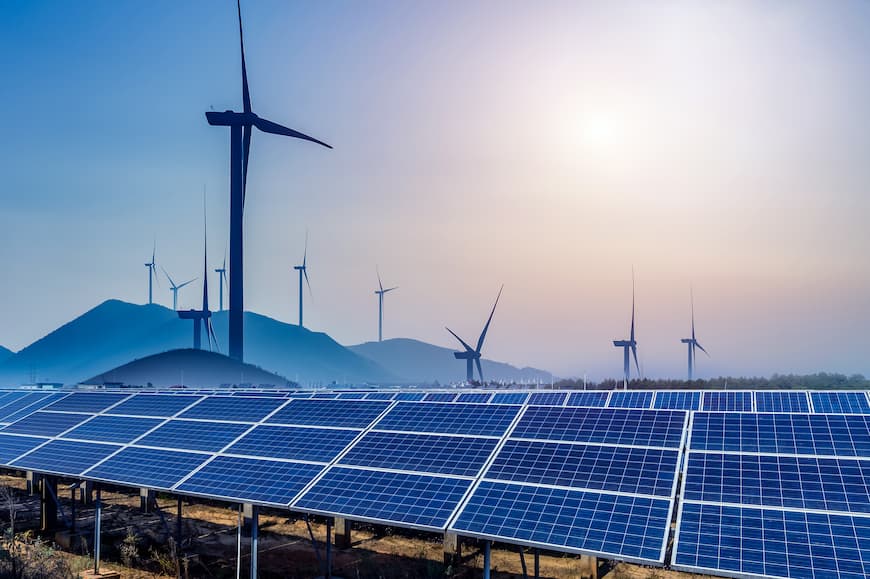 The last thing to remember when comparing energy deals is the difference in rates advertised and the impact of your household and personal circumstances on your actual bill means that you can't always take the headline rates at face value when comparing, whether you are comparing electricity prices or gas prices.
How do I compare energy prices?
With a plethora of technical terms and anagrams, fairly comparing energy deals can be hard. Here, we walk you through the jargon, process and teach you what to look out for.
The first step in the process is to take stock of what you have currently. Make sure that you have all your key information to hand before gathering prices, reviews and recommendations online. This information will affect the quotes that you're eligible for and the costs that you'll see, so make sure that it's as accurate and up-to-date as possible.
What information do I need to switch energy supplier?
To get started, you'll (ideally) need to have the following bits of information to hand:
Your postcode and the first line of your address
Your current supplier(s) and tariff (including whether or not you're on Economy 7
Your current charges and payment method – do you pay by prepayment meter or direct debit?
Your current charges and payment method – do you pay by prepayment meter or direct debit?
Your household size, type and monthly or annual energy usage
Your energy: do you need gas, electricity or both for your home?
Once this information is ready, read on to discover some of the key things to look out for when you compare utility bills.
There are several factors to consider when comparing energy prices and tariffs – even if you're comparing tariffs from the same provider!
Energy costs breakdown
For the large majority of tariffs, there will be several quoted figures for you to consider.
Unit rates and kWh
Your unit rate is the price paid per unit of energy used. So for example, a unit rate of 16.05p would be chargeable for every one kWh (killowatt-hour) of energy that you use. It's a common misconception that this means you'll be charged the unit rate for each hour that you use energy for, but it's simply a measurement of your energy usage: 1kWh is the amount of energy required to power an 1,000-watt bulb for one hour.
For a frame of reference, the average kettle uses between two to three killowatts of energy, so it would take quite a few cups of tea to get this to 1,000 killowatts of energy! It's then that you'd be charged for 1 kWh of energy usage (only for your kettle!). Your fridge freezer would use between 250-450 kWh per year, so you'd be charged for between 250 to 450 kWh. Using the 16.05p unit rate, this would add up to an annual cost of £40 to £72 a year just to run your fridge-freezer.
Standing Charges
Sometimes known as Standing charges or daily standing charge, this is a fixed amount that is charged every day, regardless of the volume of electricity and/or gas used that day. This charge is to cover the cost of sourcing and supplying energy to your home, and is charged even if your house is empty.
One key thing to bear in mind is that if you're currently on or looking for a dual fuel tariff, you will pay two daily standing charges: one for your electricity supply, and one for your gas supply.
Our energy experts are here to help
Free service - Available Monday to Friday from 8.30 am until 5.30 pm
Standing charges vary considerably, with a small minority of newer providers getting rid of them completely. But, be wary of this, as the costs of supplying energy and maintaining infrastructure might then be hidden in the unit rate. For electricity, the charge can range from 5p to 60p a day, and for gas it's slightly higher at 10p to 80p per day.
Exit fees
Finally, it's really important to keep an eye out for exit fees. While these only apply to fixed tariffs rather than variable or standard variable tariffs (SVTs), exit fees can be an unexpected cost if you do decide to switch tariffs for a better deal but you're locked in to a contract currently. For dual fuel tariffs, with UK supplier exit fees known to go as high as £200 – £100 electricity and £100 gas.
Which energy supplier is the best?
While everyone's definition of the 'best' is different, we like staying impartial and trying to find the best deals to suit each of our customers, based on their circumstances. Often, what's best for one household isn't for another, so we could never apply the blanket term of 'the best' to any individual energy supplier.
However! According to the annual Which? Energy survey in October 2020, these three are the best UK energy suppliers, based on customer satisfaction and feedback from more than 8,000 UK energy customers.
| Position | Company name | Customer score |
| --- | --- | --- |
| 1 | Octopus Energy | 83% |
| 2 | Pure Planet | 78% |
| 3 | So Energy | 75% |
Which are the cheapest energy offers?
At the moment, the cheapest energy tariff is Click Energy's 24-month fixed price plan. However, given the energy crisis, this tariff may no longer be available or prices may rise quickly in the coming weeks/months. You can find the cheapest energy offers in the following table.
Cheapest Dual Fuel Tariffs

| Supplier | Tariff Name | Availability | Annual costs electricity | Annual costs gas | Annual costs dual fuel | Green Tariff** |
| --- | --- | --- | --- | --- | --- | --- |
| | / | ❌ | £ 8.90* | £ 573.91* | £ 1,054.46* | ✖️ |
| | / | ❌ | £ 8.90* | £ 573.91* | £ 1,084.62* | ✖️ |
| | / | ❌ | £ 40.35* | £ 2,171.82* | £ 1,090.46* | ✖️ |
*All live tariff rates are updated weekly. Prices vary from one city to another, so we chose to display national averages.
*Based on Ofgem's Typical Domestic Consumption Values (TDCV): 2,900.00 kWh of electricity and 12,000.00 kWh of gas per year.
**A tariff is green if for each kWh consumed a kWh of renewable energy is injected in the grid.
Cheapest Energy Live Tariffs
You can see the cheapest tariffs that are also available at the moment in the following list.
Cheapest Dual Fuel Live Tariffs

| Supplier | Name | Type | Availability | Annual Cost | Green Tariff** |
| --- | --- | --- | --- | --- | --- |
| | Dual Fuel | Gold | ✅ | 1,928.68* | ✖️ |
| | Dual Fuel | Prepayment Variable | ✅ | 2,221.32* | ✖️ |
| | Dual Fuel | Ocelot | ✅ | 3,346.06* | ✔️ |
| | Dual Fuel | 1 Year Flexi Price Tariff | ✅ | 3,846.51* | ✔️ |
*All live tariff rates are updated weekly. Prices vary from one city to another, so we chose to display national averages.
*2,900.00 kWh of electricity and 12,000.00 kWh of gas per year on average, according to Ofgem's Typical Domestic Consumption Values (TDCV).
**Is a Green tariff if all the energy consumed is compensated by renewable energy injections in the grid.
How does switching energy suppliers work?
Switching energy suppliers sounds difficult, but a lot of the hard work goes on behind the scenes! For customers, all you need to do is get in contact with your preferred new energy supplier, and they will handle the switching process and get in touch with your old supplier to cancel your supply agreement – this avoids any awkward phone calls for you!
On the transfer day, simply take your meter reading – or readings for dual fuel tariffs – and send these to your new supplier. They'll then share this with your old supplier, and your final bill will be generated. After this, your new supplier will take on your energy, and your old supplier will either give you a refund if you're in credit with them, or send you a final payment request.
After this, you may need to give your new supplier your MPAN and MPRN – your meter point reference (for your gas supply) and meter point administration numbers (for your electricity supply).
How much can I save by switching energy suppliers?
According to the money advice service, switching energy providers can save you up to £300 a day. If you combine this with implementing cost-effective and energy-efficient measures in your home, this can go even higher! So it's always worth checking to make sure that you're getting the best deal on your energy.
How long does it take to switch energy providers?
It doesn't take long at all to switch. All you need to do is speak to your new provider who will handle all of the paperwork in the background, and will inform your new supplier.
Your new supply will start after your cooling-off period which is 14 working days. After this, you'll be switched over as soon as your provider is able – usually within 21 days.
It's worth noting down the following:
If your energy doesn't switch within 21 days
You are switched by mistake or without asking
Or a supplier is late refunding a credit balance after your final bill
Then you will be owed 'automated switching compensation' which is between £30 to £60, and will need to be paid within ten working days. Again, if this doesn't happen, further compensation will be due.
How to switch dual tariff energy?
Switching dual fuel is the same process as switching electricity or gas on their own. You simply find a new energy deal (or deals), inform the new supplier and they will take care of the switchover process for you.
Is it more complicated to switch gas and electricity together?
No, it's the same process. You can make it more complicated by switching from two providers to two new providers (one for each fuel) but, ultimately, the process is the same whether you switch just electricity, just gas or both.
You can certainly make it easier for yourself by switching from two current providers to one dual fuel tariff, and a lot of the time you'll see a cost saving managing your energy this way rather than with two separate tariffs, as some providers offer discounts.
Ultimately, the process is the same, and we can help you switch to the best energy provider for your household and personal circumstances.
Give us a ring on

0330 818 6223

for a less than 10-minute chat
Our energy experts will then carry out a free price comparison to find your the best deal available in the market
We then take control of the switching process, whether you switch gas on its own, electricity on its own or switch to a dual fuel tariff.
What is a dual fuel tariff, and why should I consider switching?
A dual fuel tariff is when a household puts their gas and electricity with one supplier, using one contract instead of one for each. This is much easier to manage as a customer because you:
Have one monthly bill and one payment, instead of two
Will often benefit from a cheaper tariff
Only have one supplier to deal with, if there are any issues.
Would you like to know more about comparing energy prices? Great! Check out some of our related articles
FAQ
Can I have help with switching energy providers?
Yes! In fact, with Switch Plan, it takes less than 10 minutes! It all starts with a quick phone call where we learn more about you and your household, and we take it from there.
Give us a ring on

0330 818 6223

One of our experts will then carry out a free price comparison to find your the best deals from the best energy suppliers, based on your needs
We will then switch over your energy subscription for you and cancel your previous plan.
Can I switch energy suppliers if I owe money?
According to UK energy regulator Ofgem, you can switch energy suppliers if you've been in debt for less than 28 days. However, if your debt has gone on for longer than 28 days, you'll need to repay your current energy provider before switching.
The other option available to you if you're in less than £500 of energy debt (£500 for gas and £500 for electricity) you can change to a new supplier as long as you're paying off your debt through a prepayment meter. This means that your new energy supplier would take on the debt, and you repay them from your regular meter payments.
I'm moving house. How can I switch gas and electricity?
To move house and switch energy suppliers, you need to follow the following four steps:
Let your current energy supplier know that you're moving house, and provide a final meter reading
Find and take readings from your new gas and/or electricity meters at your new home
Contact the suppliers of energy to your new home to give them your meter readings
Arrange your energy switch with a new energy provider, if necessary. Or stick with the company that already supplies energy to your new home.
Is there a cooling-off period when switching energy providers?
Yes! UK law dictates that there's a 14 calendar day cooling-off period for gas and electricity customers. During this time, your 'old' energy supplier needs to continue supplying their service, and this means that you can change your mind during this time if you decide not to switch after all.
Updated on 10 Aug, 2022