Switching to an Octopus Energy deal in High Wycombe
papernest disclaims that they are not currently in partnership with Octopus Energy
Octopus Energy in High Wycombe
Last update: September 2021
An introduction to Octopus Energy
Founded in just 2015, Octopus Energy really have come a long way. With over 1 million customers, and gaining 30,000 on average every month, Octopus have quickly become a household name in the UK. But what makes them so popular? Firstly, their plans are considered pretty affordable, which is attractive compared to the likes of the Big 6 who tend to be much pricier. Secondly, they are widely thought to be one of the greenest suppliers on the market, since they offer 100% renewable electricity to their customers, and aim to offset their customers' gas consumption. A smaller supplier, they tend to be praised for their customer service.
Moreover, a few partnerships and acquisitions have helped Octopus to become a leader in the UK energy market. In 2018, they buddied up with M&S energy, followed by a partnership with Coop energy the following year. This gained them tens of thousands of new customers and allowed them to massively expand their market share. As a result, Octopus know the UK energy market. So whether it's for your household or your business, they will definitely have a plan for your needs.
How to join the Octopus energy family
Switching to Octopus is no more difficult than any other supplier. In fact, switching suppliers in general is a walk in the park. So many Brits believe it to be an arduous, time consuming ordeal, but in reality it's quick and easy. If you give Octopus Energy a ring on 0330 808 1080, their representatives can certainly switch you over to one of their tariffs in a quick phone call. Alternatively, if you decide a different supplier is better for you, then you should give our Switch Plan experts a ring and they can switch you over to a new plan for free, in just a few minutes.
Finding a supplier in High Wycombe
Welcome to our page all about switching suppliers in High Wycombe! More specifically, we want to provide you all the information you need about switching to Octopus Energy in High Wycombe. The 126,586 inhabitants of High Wycombe live across 49,283 households, all of which are fuelled by a range of energy suppliers, from the largest providers to the smaller, independent ones who are breaking into the market.
So, are Octopus Energy the best supplier for you in High Wycombe? You'll certainly find out after reading this page. We'll make sure your new home in Buckinghamshire gets fuelled up quickly and smoothly.
In High Wycombe - energy consumption
For the 126,586 residents in High Wycombe, who is the main energy supplier?
You might be curious to learn who the most popular energy supplier in South East. The most popular energy supplier in South East is British Gas. A large proportion of the inhabitants from large cities such as Milton Keynes, High Wycombe and Aylesbury procure their energy from this supplier. Since most often individuals fail to switch their energy supplier, they might be missing out on a large sum of money they could save. On average, those living in the UK have been able to save up to £400 a year on their energy bills by making a switch. Although British Gas is the most popular in your region, they might not be the best supplier for you. Or, they might be if you don't already have them and they can offer you a better deal either purely or based on your household needs. Regardless of who your supplier is, you are not in any way obligated to stick with them. Switching can save you money, and we're here to help you navigate and make the best switch possible.
What is the typical energy consumption in High Wycombe?
Now that you know how much a kWh costs on average in High Wycombe, it might be useful to put a value on this and see how much residents of High Wycombe consume on average. Based on government data we are able to estimate that the average High Wycombe inhabitant household consumes 4,003.73 kWh a year. The median consumption of that same household would be 3,511.90 kWh.
What is the average price/kWh of energy in High Wycombe?
Did you know that not everyone in the UK pays the exact same amount for their energy per unit? This is because gas and electricity wholesale prices vary depending on where you live. In High Wycombe specifically, a High Wycombe inhabitant tends to pay around £10.05. This is roughly £-5.55% less compared to the UK average.
A price which is applicable on a local basis but can differ in neighbourhing cities such as Gerrards Cross, Buckingham or Marlow.
In City.name, how are homes heated? Is there anything in particular that I need to know?
You might be wondering how the houses are heated in High Wycombe. The 2.53 inhabitants of High Wycombe tend to have the following: * Electric Central Heating: Out of the people that live in High Wycombe, $City. electric_central_heating of them have electric central heating in their homes. The ratio for this would be 12.02% per household. * Oil Central Heating: Out of the people living in High Wycombe, 410 have oil central heating systems. The ratio for this would be 0.83%. * Central Heating: 956 people do not have central heating in their homes. The ratio for this would be 1.94% per household. * Gas Central heating: Out of the 49,283 households that are located in High Wycombe, 41991 of them have gas central heating. The ratio for this would be ratio_gas_central_heating per household.
Powering your new place in High Wycombe
Who should I get in contact with before moving to High Wycombe?
First of all, congratulations on your move to High Wycombe! Moving is a big step, and to make sure that nothing slips through the cracks, we've highlighted some of the various organizations you should contact to update your address. A non exhaustive list includes:
Banks and financial institutions - Include the address that is linked to both your debit and credit cards.
Government/local bodies - Update with the DVLA
Insurance providers - To keep your cards from becoming invalid
To make things easier, we have a comprehensive checklist to be sure that you have everything covered!
How do I go about making an energy transfer in High Wycombe?
You can keep the same supplier when moving house in most instances if you so wish. We have a guide on how to manage an energy transfer. Before digging in, we will explain a few factors that could affect whether you will be able to keep your supplier or not.
Such factors include: * The presence of a prepayment meter on your new property * How far you've moved from your original residence * Whether your new property uses electricity, gas, or dual fuel * Whether you have upgraded/downgraded the size of your home. * Your new home's estimated energy consumption
These factors all affect the tariffs that will be available to you in your new home. If High Wycombe is far away from your original location, your tariff could be much more expensive than it was prior to your move.
So if your bill goes up in costs, we highly recommend that you switch energy suppliers and look at the best deal for your area. We're more than happy to help you navigate the best switch for you! Just give our experts a call at the number on the top of the screen.
Now that you're in High Wycombe, you want to set up Octopus as your new supplier - how to go about making the switch.
When moving to any city, such as High Wycombe, it can be a bit daunting to know all the things that must be done. No need to worry, we have a clear lay of the land that will be helpful.
To make your life a bit easier, there are some steps you should complete before leaving your current home. This is why we've prepared a moving checklist so that you won't leave anything behind! So, let's begin: * The most important thing! Before moving, take a meter reading so that you do not need to pay for energy that you haven't used. * After you have your meter reading, it's time to sort out your Meter Point Reference Number (MPRN). * Once your MPRN is sorted, you are then clear to move without having to worry about paying for energy that you didn't use. In case you have any doubts we have more extensive guides dedicated to moving into a new build and moving into a rented house.
If you are moving into a property that is already connected to the grid, the only thing you need to do is select a provider and tariff for your home. However, there is one thing you should be weary of when moving house: Whether you are moving into a new property or not, the house will be put under a deemed contract. This contract is considered the standard tariff and it is often more expensive than the other tariffs that an energy supplier offers. So. it is important to switch energy suppliers quickly!
How can you switch? Well, at Switch Plan, we can help you with that! We can manage your switch, whether it be in a brand new home or an established property. All you have to do is give us a call.
In High Wycombe, how to become connected to the grid
There are steps you should follow to get yourself connected to the grid so you can receive your energy supply. I'm sure you want to make sure that your home can receive both heat and electricity before you move in! It is likely that your property is already a href="https://www.switch-plan.co.uk/new-home-energy/grid-connect/">connected to the grid, but there are instances where it might not be, such as moving into a new build. You want to follow the steps below if you are one of the exceptions i.e., that you are moving into a new build, whether you built the home yourself or someone else built it for you.
Call the National Grid Energy Transmission (NGET) on 0800 688 588 to arrange a meeting for pre-application. This meeting will cover the workload, cost, and timeline involved in the project. It is best to do this in advance so that the timeline falls into place with the date you anticipate to move in.
Submit application forms to the Electricity Systems Operator (ESO) - there will likely be a fee associated with the application so keep this in mind.
The final step is a team will come and assess your property, and will send you a quote in 1 to 3 working weeks.
Enjoy your newly powered home!
Octopus Energy prices, dual fuel rates & tariffs in High Wycombe
Octopus is known for having reasonable, hyper competitive prices, but their tariffs are unique as well, unlike most other energy suppliers out there. They are 100% renewable, which is rare, especially as a low cost provider. 100% renewable energy counts towards both electricity and gas.
If you have an electric vehicle - Octopus Energy might be the perfect provider for you. They have an electric vehicle incentive where customers can lease out an electric car and charger, and access cheaper rates to charge the vehicle (often at night if you select an economy 7 plan where the tariffs vary between day and night). Octopus Energy stands to their green initiatives, as you can see, one of their goals is to improve the ease of access to electric vehicles.
Gas tariffs
Name of the Plan
Tariff value
Unit Price

price/kWh

Standing Charge

price/day

Super Green Octopus 12M
12 months fixed

2.96 p

17.85 p

Exclusive Octopus 12M
12 months fixed

2.28 p

17.85 p

Helpful Octopus 24M
24 months fixed

2.56 p

25.04 p

Flexible Octopus
Variable tariff

3.2 p

16.8 p

Octopus Tracker
Variable tariff

1.84 p

15.09 p
å
Dual Rates for this energy tariff
Name of the Plan
Tariff value
Day Time Unit Price

price/kWh

Night Time Unit Price

price/kWh

Standing Charge

price/day

Super Green Octopus 12M
12 months fixed

16.81 p

9.18 p

21.67 p

Exclusive Octopus 12M
12 months fixed

17.69 p

9.1 p

21.67 p

Helpful Octopus 24M
24 months fixed

16.81 p

9.18 p

24.57 p

Flexible Octopus
Variable tariff

17.48 p

9.3 p

20.43 p

Helpful Octopus 24M
24 months fixed

16.81 p

9.18 p

24.57 p
Single Electricity plans
Name of the Plan
Tariff value
Unit Price

price/kWh

Standing Charge

price/day

Super Green Octopus 12M
12 months fixed
15.03 p
21.67 p
Exclusive Octopus 12M
12 months fixed
14.97 p
21.67 p
Helpful Octopus 24M
24 months fixed
15.03 p
24.49 p
Flexible Octopus
Variable tariff
15.52 p
19.38 p
Octopus Tracker/strong>
Variable tariff
11.81 p
18.52 p
Octopus Energy's green energy contributions - what they look like in High Wycombe
Octopus Energy use 100% renewable electricity which is generated from a combination of wind, solar and hydropower. They claim to be the UK's biggest investor in solar power. Their energy fuel mix is as follows.
75.3% wind
31% solar
3.7% hydropower
Octopus is a very green supplier. As well as purchasing their green energy they also generate it. One of their tariffs, the "Supergreen Octopus" plan also combines 100% renewable electricity with carbon-offset gas. However, contrary to other green suppliers such as Ecotricity or Green Energy UK they do not offer carbon-neutral biomethane gas.
What you need to know about switching to Octopus Energy in High Wycombe
Switching energy suppliers isn't difficult at all, especially when you have the Switch Plan experts here to help! All it involves is one quick phone call in which you outline your energy requirements and what you are looking for in your energy plan, and you can be switched over to a new plan in just minutes. If you decide you want to switch to an Octopus Energy deal, then you can ring them up on 0330 808 1080 and their representatives can carry out the switch for you from beginning to end. Alternatively, if you decide you want an alternative energy plan, then have a chat with one of our experts by ringing 0330 054 0018.
Here you can learn more about the benefits of switching energy suppliers. The article will also discuss the process of switching and as you will see, if you decide to switch providers, the following information will need to be provided to our experts.
Average monthly energy spend
Energy bill (not older than 3 months)
MPRN (Meter Point Reference Number)
Postcode
Energy supplier
Energy tariff
How can High Wycombe inhabitants ring Octopus Energy in High Wycombe?
If you are looking to contact Octopus Energy's customer service, you can call 0330 808 1080, or one of their numbers in the table below. However, if you want to explore all of the options in your High Wycombe, you can call our energy supply experts on 0330 054 0018. We are super happy to help you find the right supplier based on your needs!
Type of Enquiry
Number to contact
General Enquiries for Domestic Customers
Email for general queries about your Octopus Energy home plan

hello@octopus.energy


Open 9am to 5pm, Monday to Friday
General Enquiries for Business Customers
Number for queries about your Octopus Energy energy plan

business@octopus.energy


Open 9am to 5pm, Monday to Friday
Domestic customers: general enquiries
Call this number for general enquiries about your energy plan

0808 164 1088


Monday to Friday: 9am-5pm
Business customers: general enquiries
24 hour number for boiler emergencies

020 3389 56138


Monday to Friday: 9am-5pm
Complaints number
Number to complain about your Octopus Energy plan

0333 344 22688


Monday to Friday: 9am-5pm
Octopus Electric Vehicles
Phone number to speak to customer services as a small business

020 870 38928


Monday to Friday 9am-5pm
High Wycombe's local gas & electricity distribution
How should I contact the energy distributor in High Wycombe?
You never need up-to-date information on your DNO (District Network Operator) until you do! Inhabitants of Buckinghamshire can call their local Buckinghamshire DNO to get up-to-date information or in case of emergency.
| Company name | Company number |
| --- | --- |
| UK Power Networks General Number | 0800 029 4285 |
| UK Power Networks Emergency Number | 0800 31 63 105 |
| Northern Gas Networks Number | 0800 040 7766 |
You can also visit their website for more info:
In High Wycombe, who is the gas distributor?
You'll likely never need to get in touch with your gas distribution company in High Wycombe, since your energy supplier can usually address any problems you experience. But if you have a specific question, you might want to get in touch with your local gas distribution company. For example, you might be wondering how gas travels around the UK... We won't bore you with the details, but it's quite clever, and it is managed in your region by Northern Gas Networks. (Fun fact! Gas is transported through a complex system of pipes underground to get to your front door and heat your home.)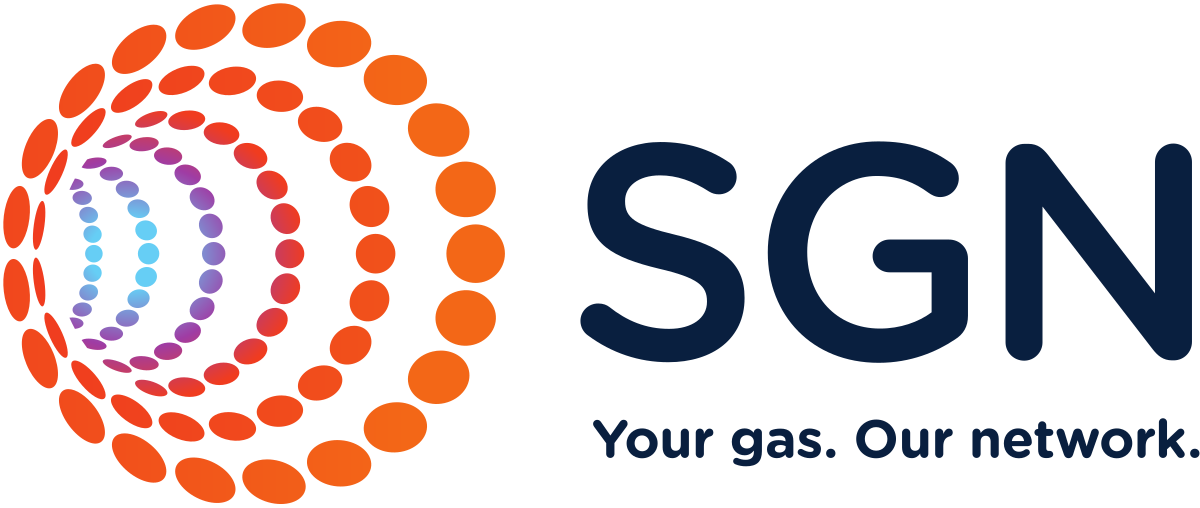 style="width: 200px !important; height: auto;">
Who is High Wycombe's electricity distributor?
An electricity distribution network operator is responsible for the cables and towers which carry electricity across your region and to your front door. Most have no idea how the distribution network operator system works or who they even are, since customers never see their distribution network operator. But, you might want to know how to get in touch in moments of importance.
Want to know who distributes electricity in High Wycombe? We've got you covered! No need to look any further for your local DNO. In High Wycombe your electricity distributor is UK Power Networks.
If I experience a power cut in High Wycombe, what should I do?
Whether it is your fuse box or a cut in your neighborhood in Buckinghamshire, it's important to know what to do if you ever experience a power cut. It's not the highlight of anyone's day, but the good thing is that there are ways you can easily address. The first step when experiencing a power cut is to check the source. It might be a fuse that tripped in your house circuit, so be sure to check your fuse box and see if any of the switches have been turned off.
If the power cut happened when switching on an appliance or light then it is likely that it's just in your home in High Wycombe.
If the cut is not local, the cause could be one that is in your area; several reasons of which are out of your control, and are often because the power lines to your home were interrupted. This can happen when: * A power line has been damaged or knocked over. * Lightning has struck a utility pole * Transformers have been shut down
If this is the case, it's best you call your local distribution network operator directly on the following number 0800 029 4285. In High Wycombe, your local DNO is UK Power Networks. Once they have been informed they will send out a team to resolve the issue.