Finding the cheapest dual fuel tariffs
Flick the switch and start saving on your energy bills
Call us and let our experts guide you to the best energy plan on the market. For free.
Monday to Friday – 8.30 am to 5.30 pm
Flick the switch and start saving on your energy bills
Call us and let our experts guide you to the best energy plan on the market. For free.
Monday to Friday – 8.30 am to 5.30 pm
If you're looking for the cheapest option when comparing energy plans, you may be best served by a dual fuel tariff. Dual fuel tariffs usually come with a significant discount. But they are not without their caveats. In this post, we'll compare some of the cheapest dual fuel tariffs on the market, and what you should consider when choosing the best one for your needs. But let's start right at the very beginning.
Last update: April 2022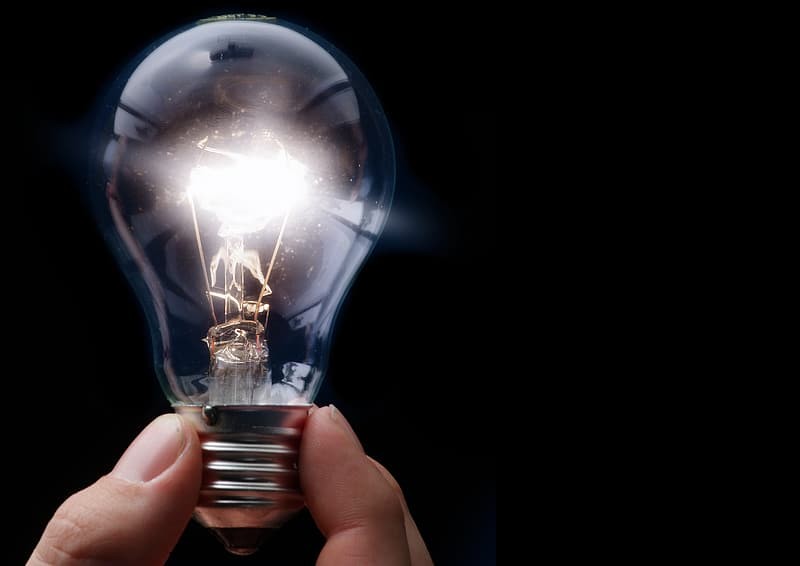 Ever since its privatisation 1990, the UK energy industry has been rife with fierce competition. With over 50 active energy suppliers currently occupying the UK market, consumers have a plethora of choice when it comes to managing their energy supply. Consumers can choose their own suppliers and tariffs, and benefit when they switch regularly. They can also choose whether to get a dual fuel tariff from one supplier, or choose one to supply their gas and another to supply their electricity. Yet, as a nation, we're paying around £800 million more for our energy than we should be.
Dual fuel tariffs explained
Dual fuel tariffs are energy tariffs that reward consumers for choosing the same supplier for both their gas and electricity. This usually comes in the form of an annual discount per fuel which is deducted from your monthly bill. As such, a dual fuel tariff can usually result in cheaper energy for households that use both gas and electricity. But not all dual fuel tariffs are created equal, and some are more cost-effective than others. If you're not actively seeking out the cheapest dual fuel desks, you may be paying over the odds. Indeed, there are some who could pay less by using separate suppliers for their fuels.
Let us search the UK energy market for you! At Switch Plan, that is our specialty. When you call our experts at the number on the top of the screen, they will be able to help you switch in under 20 minutes!
What are the benefits of dual fuel tariffs?
Dual fuel tariffs are usually advantageous for energy consumers. It makes sense that in a highly competitive energy market, suppliers would want to incentivise their customers to rely on them for all of their energy supply. Not just half of it. And with so many dual fuel tariffs to choose from, there are a number of reasons to consider switching to a dual fuel tariff:
Most energy consumers are likely to save money.
Suppliers may offer special promotional rates to gain your loyalty.
It's easier to manage your energy supply, because you only receive one bill.
There are so many to choose from! In fact, most fixed, variable, online and green energy tariffs have a dual fuel version with a discount attached.
Are there any disadvantages to dual fuel tariffs?
Although dual fuel tariffs offer a range of advantages for many energy consumers, they also have their caveats. Dual fuel tariffs can have some potential disadvantages such as:
If you leave a fixed rate dual fuel tariff early, you'll incur double the early exit fees.
You may have a good relationship with a supplier that doesn't provide both fuels.
Not necessarily always the cheapest option.
Do all suppliers offer dual fuel tariffs?
Although not all of the UK's energy suppliers offer dual fuel tariffs, the vast majority do. Indeed, over 40 energy suppliers offer at least one dual fuel tariff. Most offer a combination of fixed rate and variable tariffs and there are even green dual fuel tariffs that combine electricity from 100% renewable sources with renewable or carbon-offset gas.
All of the "Big 6" energy suppliers and the majority of smaller and green energy suppliers offer dual fuel tariffs. But which are the best and the cheapest?
Let's find out.
Our energy experts are here to help
Free service - Available Monday to Friday from 8.30 am until 5.30 pm
Who is the cheapest dual fuel supplier?
With most of the UK's energy suppliers offering at least one dual fuel tariff, finding the best rates can be a daunting prospect. When making recommendations, it's hard to definitively state which dual fuel supplier is cheapest. Your energy costs are dependent upon a range of factors, including where you live, how much energy you use, and (if you have an Economy 7 meter) when you use the most energy.
However, if we take the national average energy usage average 12,000kWh of gas and 2,900kWh electricity, and the unit rates per kWh for different dual fuel tariffs, we can identify some dual fuel tariffs and suppliers that will be beneficial for most energy consumers.
The following represent the top dual fuel deals on the market at the time of writing. Annual estimated costs are based on UK average unit rates and medium usage:
| Supplier | Tariff Name | Availability | Annual costs electricity | Annual costs gas | Annual costs dual fuel | Green Tariff |
| --- | --- | --- | --- | --- | --- | --- |
| Coop Energy | / | ❌ | £ 649.88 | £ 478.28 | £ 1,128.16 | ✖️ |
| Ovo/SSE | / | ❌ | £ 617.13 | £ 511.16 | £ 1,128.29 | ✖️ |
| Octopus Energy | / | ❌ | £ 649.88 | £ 479.51 | £ 1,129.39 | ✔️ |
As we can see, all are significantly below Ofgem's Energy Price Cap. As of April 2022, this is set at £1,971.
What else should I look for when comparing dual fuel deals?
Of course, cost is an important deciding factor when choosing an energy supplier and dual fuel tariff. None of us wants to pay more for our energy than we absolutely have to. Especially given that many of us have found our finances more precarious in the wake of the global pandemic.
However, there are a number of factors to consider when choosing a supplier and dual fuel tariff outside of cost. These include:
Customer service
Saving money on the cheapest dual fuel tariffs is great. But it may be of little comfort when something goes wrong with your bills and you spend the better part of an hour waiting to speak to a human being on the phone. Be aware that sometimes the cheapest tariffs have no call centre support, or they may be offered by a company with a less than stellar reputation for customer service.
You can see how various energy suppliers rank in terms of customer service by taking a look at the Citizens Advice website.
Renewable energy mix
When it comes to choosing a dual rate tariff, more and more energy consumers are led by their hearts as well as their wallets. As we become more aware of the impact our choices as energy consumers have on the environment, we're increasingly drawn to energy suppliers that have a more renewable energy mix. Fortunately, an increasing number of suppliers offer energy from renewable sources like solar, wind, hydropower, and biomass. All of the "Big 6" suppliers and many of the smaller suppliers have at least one green tariff with 100% renewable electricity. Many also use biomethane gas that is from renewable sources like farm, animal and plant waste. Where biomethane is not available, suppliers may offer carbon-offset gas, where the carbon generated from extracting the gas is offset by carbon-negative endeavours elsewhere.
Size, stability and profitability
Ever wondered why so many smaller energy companies seem to go bust practically overnight? The energy sector is an infamously low-margin industry. The razor-thin profit margins make it difficult for smaller firms to become profitable. As such, when they encounter a cash flow crisis (like a tax bill or fine from Ofgem) it can be enough to grind their operations to a standstill. When this happens, Ofgem arranges a supplier of last resort. Which is almost always one of the "Big 6" energy suppliers, on a low-value standard tariff.
As such, you may want to consider the size, stability and profitability of your supplier so that you know they'll still be around when your fixed rate contract expires.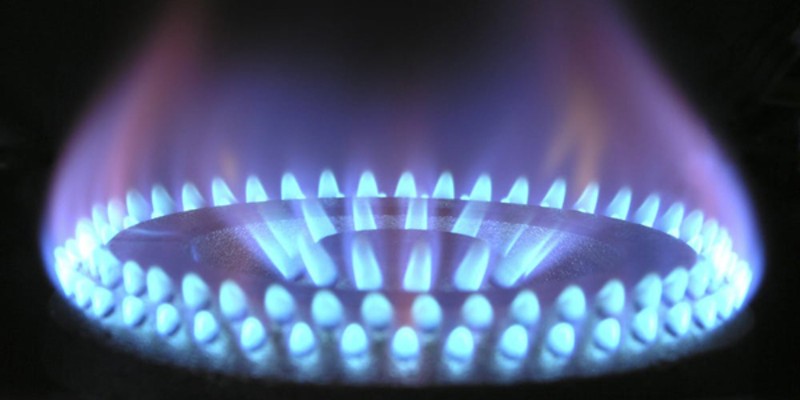 How else can I ensure cheaper energy bills?
Of course, finding the cheapest dual fuel supplier and tariff is important. But by no means is it the only way to get substantial savings on your energy bills. Taking active steps to reduce the energy you use, and how much you pay for it can shave even more off your monthly bills for both fuels.
For instance, you may want to try the following:
Dial it down! Turning down your thermostat by just 1 degree could shave 10% of your heating bill.
Replacing incandescent bulbs (which are only 10% efficient) with LED or CFL alternatives. This can save you up to £100 per year.
Replace your boiler if it's over 12-15 year old. This will not only save on your energy bills but make boiler cover cheaper and easier to obtain. While expensive, this measure could save over £300 per year.
Even if your windows are already double glazed, replacing them with BFRC A++ rated windows can save around £120 per year on your heating bill.
Make sure all doors (especially exterior doors) are fitted with draft excluders. Draft-proofing can save around £20 per year.
Replace your loft insulation and / or invest in cavity wall insulation. This can save over £390 a year on your heating costs.
If your home uses storage heaters, and your home is on an economy 7 tariff, make sure that you heat your water in the evening when rates are cheaper. Otherwise storage heaters can be extremely expensive.
Switch off "energy vampires"— appliances that are left on standby overnight. These include TVs, media players, games consoles etc. Some appliances use 80% as much energy on standby as they do when active. Even this simple measure could save around £68 per year.
If you have a smart meter, not only are you spared the inconvenience of having to send meter readings to your supplier, you also get to see the effects of energy saving measures you enact in real-time.
We can help you to find the cheapest dual fuel tariff for your needs
As we can see, there are lots of ways in which energy consumers can drive down their energy usage without compromising their lifestyles. Still, if your home uses both electricity and gas, finding the cheapest dual fuel tariff is of paramount importance.
But even with the advice we've provided above, finding the perfect dual fuel deal for your home can be a time-consuming affair. The good news is that we can scour the market on your behalf to find the best possible deals on the market for your location, needs and usage.
What's more, we'll even manage your switch from end-to-end. So you can enjoy cheaper gas and electricity completely hassle-free.
Sound like a plan?
Call us today on 0330 818 6223 to find out more. We're available from 8.30 am to 5.30 pm.
Would you like to know more about comparing energy plans? Great! Here are some related articles.
Available Monday to Friday from 8.30 am until 5.30 pm

FAQ

Why switch to a dual fuel tariff?

In most cases, a dual fuel tariff will be cheaper than getting your fuels from separate suppliers. It makes sense that energy suppliers would want to incentivise their customers to rely on them for all of their energy supply rather than 50% of it. What's more, your energy and bills are easier to manage because you only have one supplier.

How much could I save with a dual fuel tariff?

This depends on your current tariff, where you live and your usage. However, it's no hyperbole to say that you could save hundreds of pounds a year by switching to the right dual fuel tariff. Especially if your current tariff is close to the Ofgem Energy Price Cap of £1,042 per year.

Is it easy to switch to a dual fuel tariff?

Yes, absolutely! Just give us a call, and we can take care of the rest. However, it's quicker and easier if you already know the tariff that you're currently on, and how much your annual or monthly usage is for both fuels. Once we have this information, as well as your address, this allows us to find the best dual fuel deals for your usage in your area.

Is dual fuel always cheaper?

Not necessarily. Not all dual fuel tariffs are created equal, and there are some that do not compare favourably to separate fuel tariffs from different suppliers. This is why it's so important to get a helping hand in choosing the perfect dual fuel tariff for your household's needs. 
Updated on 18 May, 2022