The moving house checklist: what you need to remember
Switch energy suppliers in minutes to save up to £400 a year!
Take back control over your energy bills! Call us and let our experts guide you
on how to make big savings.
Monday to Friday – 8.30 am to 5.30 pm
Switch energy suppliers in minutes to save up to £400 a year!
Take back control over your energy bills! Call us and let our experts guide you
on how to make big savings.
Monday to Friday – 8.30 am to 5.30 pm
Is there anything more magical than your first day in a new home? The way even little familiar things like making breakfast or snuggling in front of the fire can feel exciting and new. Every inch of space in your new home seems filled with potential and possibility. But as much as we love the sense of excitement and adventure that comes with life in your new home, the act of moving can be anything but exciting or adventurous. Especially without a moving house checklist. Unless we're aware of all the plates we need to keep spinning on (and prior to) the big day, the magic of moving can be mired by stress, frustration and skyrocketing costs.
Last update: April 2022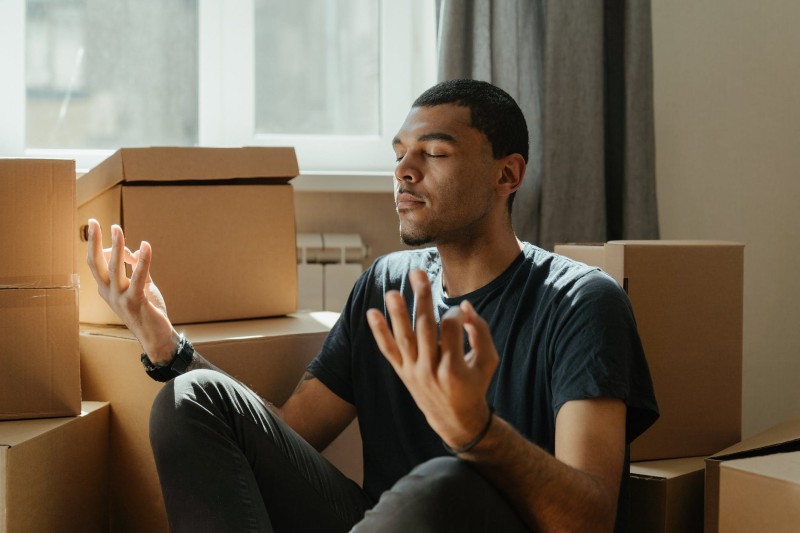 Fortunately, our moving house checklist will help to ensure that you have all your bases covered well in advance of your move, so that you are all set to move out and into your new home! So you can be as prepared as possible, avoid unnecessary expense and focus on what matters the most. Enjoying your new home with the people who matter the most to you.
Like you, we have a lot to pack into this article. So, let's get started!
Who should I inform about moving house?
It's only when we move home that we realise just how many bills, subscriptions, direct debits and other financial and personal obligations need to be updated with our new address and contact details. Thank heaven for mobile phones! They will enable you to keep in touch while you wait for your new home to be connected and set up with a new landline number.
However, as with most aspects of moving house, the more prepared you are, the better.
That's why you should make…
A comprehensive list of organisations and companies to contact
To make it easier for you prior to the big day, we've compiled a comprehensive list of all the organisations, companies and bodies that you'll need to contact and update with your new address and contact details. Some will be glaringly obvious to you, while others will make you want to snap your fingers and say "Ah, of course!". While some of the listings below may not apply to you, it's certainly worth a read for everyone…
Our energy experts are here to help
Free service - Available Monday to Friday from 8.30 am until 5.30 pm
Government / local bodies
It's very important to update your address with the DVLA. This will be used for a new licence and vehicle registration. However, do not do this until just after you've moved. You may need your license as ID or to rent a self-drive van.
You may also need to contact HMRC, or the DWP if, for instance, you are self-employed or currently claiming benefits. Finally, you'll need to ask your local council for a final council tax statement. Depending on how much you've paid in the financial year, you may receive a refund. Don't forget to update your details on the electoral roll so that you'll be able to vote in future elections.
Contacts:
HM Revenue and Customs (HMRC)
Department for Work and Pensions (DWP)
Driver and Vehicle Licensing Authority (DVLA)
TV Licencing Authority (if you watch any form of TV other than streaming services e.g. Netflix)
Electoral roll
Your local council
Banks and financial institutions
When you move, you'll need to make sure that your bank, credit card companies and any other lenders know your new contact details. This is especially important when it comes to your current credit cards and your current account as these may use your address to verify your identity during security checks.
Contacts:
Bank and savings account providers
Credit card companies
Investment funds
Pension providers
Retailers with which you have store loyalty cards
Insurance providers
Failing to keep your details up to date may invalidate your insurance policies, so be sure to notify all your providers of when and where you will be moving. It's also a good idea to check what is and isn't insured during your move. You might want to top up your insurance with an additional policy for your peace of mind.
Contacts:
Car insurance provider
Breakdown cover provider.
Home insurance (buildings and contents).
Mobile phone ' device insurance
Life insurance
Health and dental insurance
Pet insurance
Utility suppliers
Of course, we were going to mention this one! And a little planning can help you save on your utilities from the day you move in. Contact your existing supplier at least 48 hours before your move. Take meter readings (with photos) in your new and old home. Make sure you have a good idea who will get you the best energy plans in your new home prior to your move.
Contacts:
Water supplier
Phone and broadband bills
Anyone else to whom you pay a monthly bill for an essential service.
Health services
One of the first things you should do in your new home is register at a local GP's surgery and a dentist. There may be a delay between registering and getting treatment. Especially given the current situation.
Contacts:
Local GP's surgery
Dentist
Optician or audiologist
Vets / pet microchipping database
Work and education
Your employer will need your updated contact details. As will your children's schools and anywhere else you are listed as an emergency contact (e.g. if you have an elderly parent in a care home).
Contacts:
Your employer
Your workplace pension fund
Professional associations and bodies
Colleagues or alumni networks
Schools, colleges and universities
Redirecting your mail and calls
The last thing you want is to inconvenience your old home's occupants with a lot of phone calls and mail that are intended for you. But if you've lived in your home for a long time, you may be surprised by just how many inbound calls and letters you get. Even if you notify all of the above companies and bodies well in advance, you may need a helping hand redirecting your mail and calls.
Fortunately, the Post Office has a postal redirection service designed to help with exactly this.
It can take up to 10 days to take effect, so it's best to set it up a week or two in advance. However, this service can be invaluable in ensuring that all inbound mail goes to your new address.
Best of all, you can choose to keep this service for 3, 6 or even 12 months after your moving day to prevent post from slipping through the net.
You may also be able to also get your phone service to automatically inform callers of your new number for a few weeks after the move.
Choosing a removals company: don't leave it till the last minute
Choosing a removals company is extremely important. You need to be able to trust them with everything that will make your house a home. They will play a huge part in ensuring that your move is well-managed, stress-free and 100% on time.
But with so many local and national movers to choose from, all if which make the same bold claims, how do you choose the perfect movers for your needs?
Here are some things that you should always look for in a removals company:
Make sure they provide a comprehensive range of services (some will even help with packing and collapsing / rebuilding your furniture).
See if they also offer storage for any items that may take longer to move.
Ensure that they cover the distance that you'll be moving without additional costs.
Use only companies that will provide you with a free, zero-obligation quote.
Thoroughly research what their customers are saying about them on Google My Business, Trustpilot and other review sites. Look for reviews from confirmed genuine customers.
You should get quotes from 3-5 removals companies before choosing the right one for you.
Arrange your home survey
Around a month before your moving day, you should arrange a survey for your new home. The kind of survey you need will depend largely on the kind of property you are going to buy. This is an essential step when buying a home in England, Wales and Northern Ireland.
There are several kinds of surveys that affect homebuyers in the UK. These are:
The Homebuyer Report (Level 2)
This provides an overview of the property's condition upon visual inspection. It also uses a "traffic light" system to grade all the different elements of the property, providing advice on maintenance and repairs for the new owner. This not only applies to the home but to all permanent structures (e.g. garages and sheds).
The cost of this survey ranges from £400 to £1,000 depending on the property.
Building Survey (Level 3)
This is a more in-depth structural survey that includes a detailed inspection of both the interior and exterior. This has more rigorous checks for conditions that could compromise the structure such as dry rot, woodworm or damp. It also advises on potential repair costs.
While this is not essential for every property, it's a good idea for older buildings, homes made from unconventional materials or properties on which you expect to make renovations.
The cost of this survey ranges from £500 to £1,300 (not including VAT) depending on the property.
Condition Report (Level 1)
If you're moving into a new-build property, you likely won't need a very comprehensive survey. This is the most basic report that gives a general overview of the property's condition. It is usually used to supplement the final report on our list…
Mortgage Valuation
Finally, a mortgage valuation report ensures that the property is worth what you will be paying for it. Sometimes these include a cursory inspection of the property or can even be done on a "drive-by" basis.
A Chartered Surveyor will be able to advise which kind of survey is best suited to your new home.
Finalise your contracts and pack
As you await the results of your surveys, this might be the best time to start getting ahead on your packing. Confirm the moving date with your removals company, and make sure you have a set quote in order to budget effectively. Keep in mind that removals services are usually cheaper during working days than over weekends and on bank holidays.
Start packing your non-essentials and start clearing sheds, garages and other outside spaces nice and early. It's also a good idea to start figuring out where furniture will go in your new home. If you intend to buy new furniture, now is a good time to buy to ensure that it will be ready for you when you move into your new home.
While you're doing this, talk to your solicitor to see if you can confirm your moving date, and arrange a day for the exchange of contracts. If your surveys revealed any unpleasant surprises, you have time to renegotiate the price with the seller.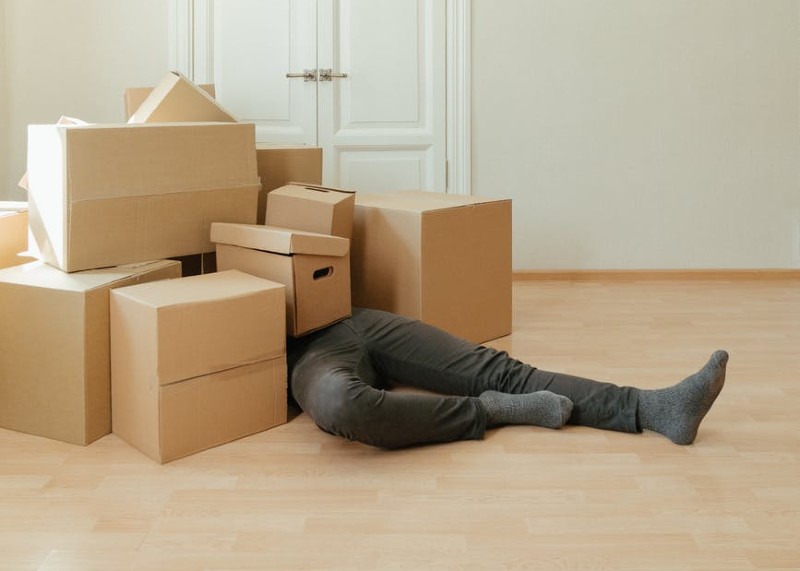 Be considerate: preparing your home for the new owners
As you start the process of packing your belongings and moving them out of your home, you may want to think about ensuring that your home's new owner gets off to the best possible start.
For instance, you might want to put together a briefing sheet for the new owner, including useful information like:
How to operate the boiler (and where servicing documents are kept)
Alarm codes
The location of the meter cabinets (and any keys needed to access them).
The location of the fuse box and stopcock.
Who currently supplies energy to the property.
It's also a good idea to label all your keys so that the buyer knows which locks they are used for. In some cases, you may even want to leave them in the locks.
Checking your new property
Now that you've got the keys and you're ready to move in, it's a good idea to do a check of the property prior to your moving day and carry out a few checks. For instance, you might want to check:
Is the property connected to the electricity / gas grid?
Do all the keys work?
What are the meter readings on or just prior to moving day?
Is the garden safe for children and pets? Are there any hidden ponds or damaged areas of fencing that you weren't previously aware of?
Are the boiler and heating in full working order?
This is also a good time to place moving documents and other essentials in a place where they'll still be accessible when the place is chock full of boxes.
Terminating your energy contracts
It's essential to let your energy supplier know that you're moving 48 hours before moving day at the very latest. They will ask you to submit a final meter reading on the day you move (and will probably ask you to take a picture of said reading). Once you are moved into your new home, they will send you a final bill.
When you move into your new home, you will be on a "deemed contract" with the previous owner's energy supplier. Unfortunately, this almost certainly means that you'll be paying a less than favourable rate for your gas and electricity. The good news is that these are flexible contracts with no exit fees, so you can switch suppliers straight away.
Setting up new energy contracts
You cannot change energy suppliers until you are legally responsible for the property's supply (i.e. the day you move in). Nonetheless, that doesn't mean that you can't start hunting for a better deal in the run-up to moving day. Moving is an incredible opportunity to switch energy suppliers.
This will help you to get your new contract set up faster. Switching takes around 7-21 days. Once your new supplier has taken over for your property, you'll get a first and final bill from your property's incumbent supplier.
Choosing the right supplier
Finally, it's absolutely essential to choose the right supplier for your new home. The kind that will provide you with great savings, outstanding customer service and green, renewable energy. Of course, when you're moving home it can be almost impossible to search the market for the best deals.
That's where we come in!
We scour the market high and low to find you the cheapest energy for your new home. So you can make the switch with confidence as soon as you move into your new home. We can even manage your switch from end-to-end. Bringing you cheaper, greener energy 100% hassle-free.
Sound good?
Call us today on 0330 818 6223 to find out more. We're available from 8.30 am to 5.30 pm.
Would you like to know more information about moving house? Great! Check out these related articles.
Available Monday to Friday from 8.30 am until 5.30 pm
FAQ
How long before moving should you start packing?
It's a good idea to start packing your non-essentials up to one month prior to your moving day. It's also a good idea to start packing away gardening equipment and other non-essential items in your garage and shed at this time. Basically, the sooner you get started the easier and less stressful it will be.
What do I need to do after I've moved?
As soon as you've moved, you should work through the checklist of companies and bodies to make sure all parties have been notified. Before you unpack, make sure that all utilities (gas, water, electricity) are connected and in working order. It's also a good idea to switch energy supplier as soon as possible. Otherwise, you will inevitably spend longer on a less favourable default tariff under your deemed contract with the former occupant's supplier.
Can I switch energy suppliers before I move?
Unfortunately not. You can only switch suppliers when you are legally responsible for the energy supply (i.e. the day you move in). But that doesn't mean that you can't start searching for the best energy deals in advance.
What are my options if I'm on a fixed rate energy plan?
If you're on a fixed rate energy plan, you may need to take this with you to your new home or risk having to pay an early exit fee. These can range between £30 and £75 per fuel. However, if you are 49 days or less away from your contract's end date, you can change suppliers without any penalties or charges.
Updated on 16 May, 2022