Energy Efficiency Rating – How is it Calculated and How to Improve it?
Are you ready for a Green New Deal? We are!
Our commitment to green energy is matched only by that of the suppliers we compare. Call us to choose and switch to the one that best fits your needs.
Monday to Friday – 8.30 am to 5.30 pm
Switch Plan is rated 4.0/5 on Trustpilot
Ad
Are you ready for a Green New Deal? We are!
Our commitment to green energy is matched only by that of the suppliers we compare. Call us to choose and switch to the one that best fits your needs.
Monday to Friday – 8.30 am to 5.30 pm
Switch Plan is rated 4.0/5 on Trustpilot
Ad
Whenever you move into a new home or commercial property, you'll likely see the property's energy efficiency rating displayed. You'll likely see a graphic with a number of multicoloured bars on it. This is the result of its Energy Performance Certificate or EPC. This EPC is used to indicate a property's energy efficiency rating to potential buyers or tenants. The EPC will have a knock-on effect on your new home or business premises' energy bills and carbon footprint for as long as you're there. So it's not something that should be taken lightly.
Last updated: June 2022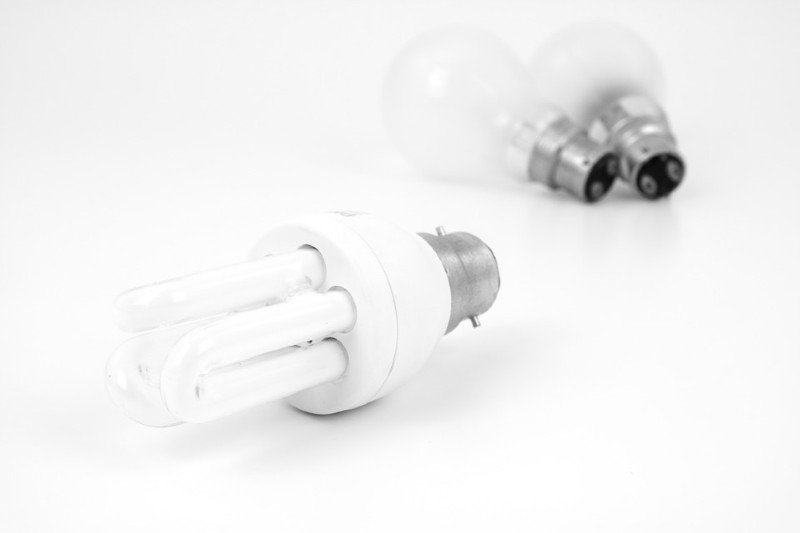 But making sense of a property's energy efficiency rating isn't always easy. There are a number of factors that determine the EPC of a property, and understanding them is integral to understanding what kind of energy efficiency you can expect from the property. It's also important to know what you can do to improve the property's EPC. Join us as we attempt to demystify those multicoloured bars and try to better understand how your property's energy efficiency rating is calculated.
Energy efficiency ratings and EPCs: What you need to know!
In these increasingly ecologically-aware times, we're all concerned about how the energy we use affects the planet… not to mention how much it's eating into our carefully balanced household budgets. And while switching to a greener and more affordable supplier can reduce your energy bills and your carbon footprint, your home itself may bottleneck how much you can save.
As such, Energy Performance Certificates (EPCs) were established in 2007 as a way to uniformly quantify a property's energy efficiency. These energy efficiency ratings were first applied to domestic properties with 4 or more bedrooms. However, they were later extended to all domestic properties. In 2013 EPCs (or Commercial Energy Certificates) became a legal requirement for commercial premises, too.
Your EPC is an effective way to gauge not only your home's energy (and therefore cost) efficiency, but the environmental impact of your property.
Are EPCs a legal requirement?
You are not legally required to have an up-to-date EPC for your property at all times. However, they are a legal requirement if you are selling or renting out a property. After all, it's essential in order for a new buyer or tenant to understand what they can expect in terms of their energy and heating bills as well as their prospective carbon footprint when living or working in the property.
If you do not have an EPC certificate when selling or renting out a property you could face a hefty fine. A £200 fine is applicable for domestic properties while commercial properties could face fines between £500 and £5,000. For commercial properties, failing to display your EPC certificate in a prominent place can also result in fines of up to £500.
Are there any properties that don't need an EPC?
There are some properties for which an EPC is not required, but these are limited to places of worship, buildings less than 50 square meters in size and temporary structures that will stand for less than 2 years.
Since 2013, listed buildings have also been exempt from needing an EPC certificate. However, they still need to meet minimum requirements for energy efficiency.
What do EPC ratings mean?
EPC certificates are rated on a score of 1 to 100 and each property is given a rating of A to G, with A being the most energy-efficient and G being the least.
The thresholds for each grade are as follows:
A: Score of 92+ (Green)
B: Score of 81-91 (Green)
C: Score of 69-80 (Green)
D: Score of 55-68 (Yellow)
E: Score of 39-54 (Amber)
F: Score of 21-38 (Orange)
G: Score of 1-20 (Red)
Because they are built to stricter building codes that have energy efficiency baked into the crust, newer homes tend to have higher EPCs while older properties tend to be lower-scoring.
Most homes in the UK are rated D, so if you have an EPC score of 69 or more, your property is above-average in terms of energy efficiency and environmental impact.
How is EPC calculated?
An EPC assessor will investigate your property to determine it's EPC rating, looking at a range of factors that could influence the property's energy efficiency. Broadly speaking, however, there are two main factors that go into the EPC calculation:
The amount of energy used per square meter.
The level of carbon dioxide emissions (in tonnes per year)
Energy efficiency calculations are based on a number of different criteria, including the efficiency of the property's heating and lighting systems, the age of the building, and the state of its wall, window and loft insulation.
An EPC certificate will contain information on how much energy it is estimated that your property uses, how much carbon dioxide it emits and potential fuel costs.
How do I get an EPC?
EPCs are awarded by independent assessors. These can be found by searching your local area or clicking here to see the EPC register assessors page. EPCs are regulated by the Energy Performance of Buildings Regulation 2012. Once your EPC has been awarded, it is added to the national register. You can check any property's EPC on the register here. You can download your property's EPC certificate as a PDF free of charge. Once you have received your EPC it remains valid for 10 years. Although, if you make changes that improve the property's energy efficiency rating you can request a new EPC certificate.
How much does it cost to get an EPC?
There is no set cost for an EPC certificate and it is charged at the discretion of each individual assessor. Costs will vary depending on the property, its location and the individual assessor. However, costs tend to start at around £60 and can climb as high as £120.
Can I get an EPC online?
While you may be able to request an EPC online via a registered assessor, they will need to physically inspect the property in order to accurately assess its energy efficiency.
Our energy experts are here to help
Free service - Available Monday to Friday from 8.30 am until 5.30 pm
How important is EPC rating?
An EPC is a legal requirement when putting a property on the sale or rental market, and you have an obligation to obtain one within 7 days of listing the property. An EPC certificate is also required if you want to apply for green energy incentives like the Green Homes Grant or Renewable Heating Incentives (which can mitigate the cost of adding thermal solar panels to your home) you will also be expected to obtain an EPC before applying.
Legal requirement aside, it makes good ethical and practical sense to have an EPC certificate when advertising your property. A good EPC certificate can make your property much more attractive on the rental or buying market.
How often do you need an EPC certificate?
You need an EPC certificate whenever you're selling a property, advertising it for rent or applying for green energy incentives. Once you have it, it will remain valid for 10 years, so you don't need a new one every time you re-list your property.
Can you leave a property with a bad EPC rating?
Potentially, yes. Although you'll need an EPC rating of at least grade E in order to legally rent the property out. While you won't be penalised for selling your home with a poor EPC rating, it may affect your ability to sell the property or affect the quality of the offers you receive.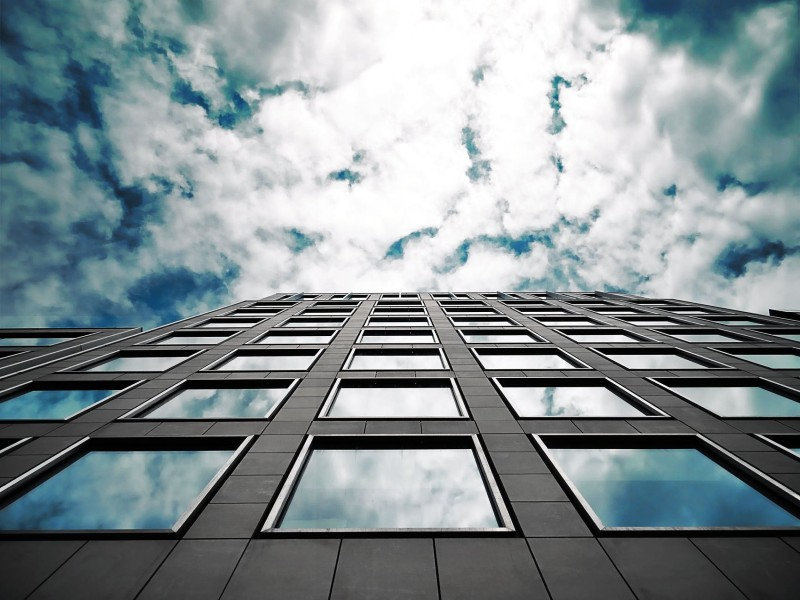 How can you improve your EPC rating?
Your EPC certificate doesn't just accurately assess your property's energy. It also has lots of information to help you improve your EPC rating. It even contains information on how much these improvements will cost and how much you're likely to save when they're carried out.
Common suggested improvements include:
Installing or improving double glazing.
Adding low energy light bulbs like LED or CFL bulbs.
Adding or improving floor, loft or wall cavity insulation.
Installing solar panels to provide clean off-grid energy.
Need a hand changing energy suppliers. We're here to help!
No matter how high your energy efficiency rating may be, you won't enjoy great savings on energy bills if you're on a bad tariff. Get the most out of the energy efficiency measures you've added to your property by choosing the perfect tariff for your needs and usage.
Don't worry, we can do all the heavy lifting for you, managing every stage of your switch from end-to-end.
Want to know more?
Available Monday to Friday from 8.30 am until 5.30 pm
Want to know more on this topic? Check out these guides:
FAQ
What is a good energy efficiency rating?
The UK average EPC rating is D (score of 55-68). Therefore, if your home has a score of 69 or more, it's considered good (or green). However, if your score is between 92 and 100 your property is among the most energy-efficient in the country.
Do I need an EPC on a commercial property?
Yes, as of 2013 EPC certificates are required when selling or leasing a commercial property or applying for a Renewable Heating Initiative.
What do they look at for an EPC rating?
When assessing your property, the EPC assessors are trying to ascertain how much energy is  used per square meter, and the carbon dioxide emissions the property produces. 
These are ascertained by looking at the property's age, the efficiency its heating and lighting systems, and building's age.
Can you fail an EPC?
No, it's not possible to fail an EPC. Even if your property gets the lowest possible rating (a grade G) you have not *failed* the EPC. However, you may find it harder to sell your property. If you are a private landlord in England or Wales, on the other hand, you will be required to achieve an EPC rating of band E or above as of April 2018 to legally rent your property out to tenants.
Updated on 12 May, 2022