Find my supplier: energy in your new home
Switch energy suppliers in minutes to save up to £400 a year!
Our experts can move you to the best energy plan for free.
Available Monday to Friday from 9am until 7pm
If you don't know who supplies the energy to your new home, it can be difficult to check tariffs, make complaints and ensure you're getting the best deal. There are lots of reasons that you might not know who your energy supplier is. So, let's find your supplier.
Last update: January 2021
COVID-19
More than ever, our team of experts remain on deck to help you make savings on your energy. We understand how deeply the lives of many are affected by these trying times and we want to support you the best we can. More on your energy supply during COVID-19 in our article.
For example, if you signed up for your deal a long time ago, you may have forgotten which company you chose. In some households, one person is responsible for handling utilities. If they move out, pass away or are unavailable for any other reason, gas and electricity information may be hard to find.
It's also very common for people moving into a new property to be unaware which company supplies their energy. If you've just moved home, finding this information is essential if you're going to transfer utilities into your own name and get your new home properly set up.
Luckily, finding my supplier is relatively straightforward. All you'll need is your personal information, access to the internet and your property details. Keep reading to find out more.
How do I find out who my electricity supplier is online?
Most people who misplace their energy information will head online in search of help. If you have access to the internet and your property details handy, this is a good place to start the search for your energy supplier.
If you type 'find my energy supplier' into your search bar, you'll see the first result to appear is for Ofgem, Ofgem, or the Office of Gas and Electricity Markets, is the government regulator for the energy industry. This makes the website a good resource for all energy related queries and questions.
The Ofgem site lists a number of related sites and phone numbers that will help you track down your energy provider.
Once you've found out who supplies your energy, you can get in touch to learn about tariff options and special deals. If you think another provider could offer you a better deal, our Switch Plan will help you move. Call 0330 054 0017 to find out more.
How do I find out who my electricity supplier is UK?
If you don't know who your UK electricity supplier is, the first thing you'll need to do is get in touch with your network operator. Network operators are responsible for distributing energy to homes in the UK.
The UK is divided into a number of regions, with each managed by a different network operator. If you get in touch with your network operator, they'll be able to tell you who supplies the gas and electricity to your home. Check energynetworks.org to find the name and phone number for your local network operator.
Alternatively, take a look at the list below.
North of Scotland: Scottish and Southern Electricity Networks 0345 026 2554
Central & Southern Scotland: SP Energy Networks 0330 1010 300
North East England & Yorkshire: Northern Powergrid 0800 011 3332
North West England: Electricity North West 0800 195 4141
Merseyside, Cheshire, North Wales & North Shropshire: SP Energy Networks 0330 1010 300
East Midlands & West Midlands: Western Power Distribution 0800 096 3080
South Wales & South West England: Western Power Distribution 0800 096 3080
London, South East England & Eastern England: UK Power Networks 0800 029 4285
Central Southern England: Scottish and Southern Electricity Networks 0345 026 2554
Northern Ireland: Northern Ireland Electricity Networks 03457 643 643
Republic of Ireland: ESB Networks 00353 1850 372 757
How do I find my gas supplier?
In some cases, you'll have two companies supplying energy to your home, one for electricity, and the other for gas. If you need to know who your gas supplier is, the first thing you need to do is type 'find my supplier' into your search bar. This should direct you straight to the Find My Supplier website. Enter your property details into the relevant fields and the site will tell you exactly which company provides gas to your home.
Once you have the name of your gas supplier, you can get in touch to find out which tariff you're on and if there are any more suitable options available. Our platform can help you find the best supplier and the best tariff for your needs.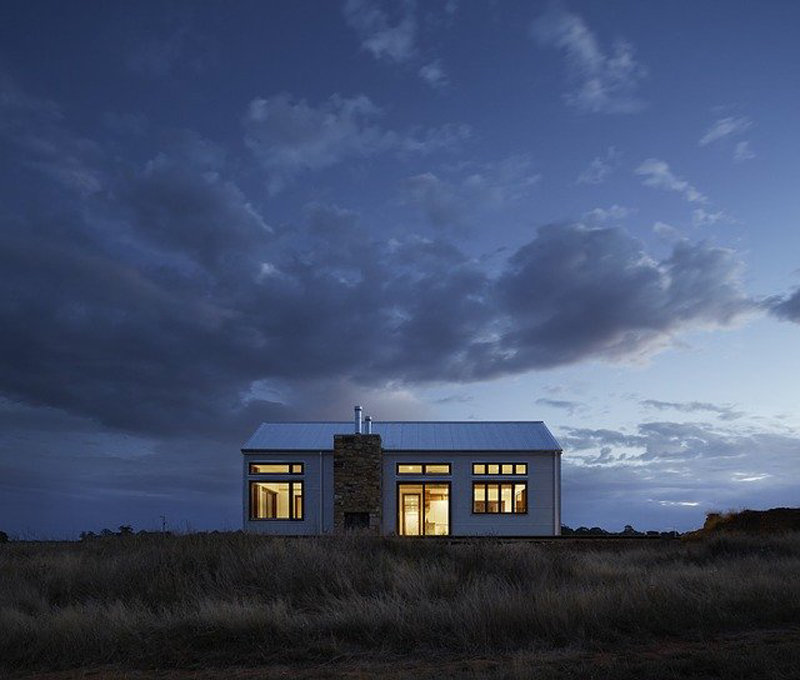 Who is responsible for electricity meter UK?
Your electricity meter logs the amount of energy your household uses. In most cases, you'll be required to read your meter on a regular basis and send the figures to your energy supplier. This is important as it helps your supplier work out exactly how much energy you use and provide you with an accurate electricity bill.
You're responsible for taking meter readings and sending them to your supplier. It's especially important to take readings when vacating an old property and when moving into a new one. These readings will help to ensure you only pay for the energy you use.
If you have a smart meter, your meter readings will be automatically sent to your supplier. This means you don't have to worry about taking readings and reporting them to your energy company. Keeping an eye on your smart meter readings will help to ensure that your bills are accurate and you're not paying over the odds for your energy.
Some electricity providers will supply you with a meter when you switch to their service. However, if your current meter is compatible with their service, you won't need to have a new meter installed when you switch.
Your energy supplier is responsible for ensuring your electricity meter is in full working order. If you suspect your meter is faulty, get in touch with your energy supplier. They're required to investigate and provide you with a working meter if your existing device is found to be faulty.
Switching my energy supplier
Switching energy supplier can often save you a significant amount of money. This is especially true if you haven't switched in a while or are on an expensive tariff. Changing to a new energy supplier can give you access to special deals and give you the opportunity to select a tariff that better suits your lifestyle.
Switching energy supplier is surprisingly easy. Our team can help you make the move, making the process even simpler. If you want to switch, you'll need to have some information handy when calling our Switch Plan. We'll need:
Your postcode
The name of your current supplier
How much energy you use
You should be able to find all of this information on your most recent bill. If you don't have a bill, use the numbers above to find your current supplier and get the info you need.
There are a number of ways to save on your gas and electricity bills. One of the best, is to switch to a cheaper deal. Fixed and capped tariffs are often more affordable than variable rates. Almost all energy companies offer this type of deal, making it easy to find one that suits you.
Here are our top tips for reducing your energy bill:
Find the right tariff for your needs
Switch to a cheaper supplier
Get a smart meter to monitor your energy consumption
Reduce the amount of energy you use by investing in energy efficient light bulbs and appliances
FAQs
️ Is gas available at my address?
Mains gas is available in most towns and cities in the UK. More rural areas, like West Wales, Cornwall, the Highlands and North Norfolk have poorer mains gas availability. You can find out if gas is available at your address by getting in touch with your chosen energy supplier.
I've just moved, how do I find my supplier?
If you've just moved house and aren't sure who supplies the energy to your property, start by getting in touch with your estate agent. They should be able to contact the seller or landlord to find out which energy company supplies the property.
If this isn't possible, contact your network operator using one of the numbers above. They'll be able to tell you who supplies the energy to your new home.
Can I switch supplier?
If you're on a variable tariff, or have come to the end of your fixed rate contract, you're free to switch energy supplier whenever you want. Switching can often save you money. It also allows you to find tariffs that better suit your lifestyle like 100% renewable energy deals and high use tariffs.
⚡ What electricity company should I use?
The electricity company you use is completely up to you. The six companies with the biggest market share in the UK are known as the Big Six. They all offer a range of deals and operate all over the country.
There is also a wide choice of smaller suppliers. Many of these offer specialist features like 100% renewable energy tariffs and high tech digital tools. Our Switch Plan can help you find the company that's right for you.