Switching to an Octopus Energy deal in Bellshill
papernest disclaims that they are not currently in partnership with Octopus Energy
Octopus Energy in Bellshill
Last update: September 2021
An introduction to Octopus Energy
Founded in just 2015, Octopus Energy really have come a long way. With over 1 million customers, and gaining 30,000 on average every month, Octopus have quickly become a household name in the UK. But what makes them so popular? Firstly, their plans are considered pretty affordable, which is attractive compared to the likes of the Big 6 who tend to be much pricier. Secondly, they are widely thought to be one of the greenest suppliers on the market, since they offer 100% renewable electricity to their customers, and aim to offset their customers' gas consumption. A smaller supplier, they tend to be praised for their customer service.
Moreover, a few partnerships and acquisitions have helped Octopus to become a leader in the UK energy market. In 2018, they buddied up with M&S energy, followed by a partnership with Coop energy the following year. This gained them tens of thousands of new customers and allowed them to massively expand their market share. As a result, Octopus know the UK energy market. So whether it's for your household or your business, they will definitely have a plan for your needs.
How to join the Octopus energy family
Switching to Octopus is no more difficult than any other supplier. In fact, switching suppliers in general is a walk in the park. So many Brits believe it to be an arduous, time consuming ordeal, but in reality it's quick and easy. If you give Octopus Energy a ring on 0330 808 1080, their representatives can certainly switch you over to one of their tariffs in a quick phone call. Alternatively, if you decide a different supplier is better for you, then you should give our Switch Plan experts a ring and they can switch you over to a new plan for free, in just a few minutes.
Finding a supplier in Bellshill
Welcome to our page all about switching suppliers in Bellshill! More specifically, we want to provide you all the information you need about switching to Octopus Energy in Bellshill. The 19,640 inhabitants of Bellshill live across 10,200 households, all of which are fuelled by a range of energy suppliers, from the largest providers to the smaller, independent ones who are breaking into the market.
So, are Octopus Energy the best supplier for you in Bellshill? You'll certainly find out after reading this page. We'll make sure your new home in Strathclyde gets fuelled up quickly and smoothly.
Switching to Octopus Energy in Bellshill
Switching energy suppliers has an unfair reputation for being overly difficult and time-consuming. It's unfair because it's not true! If after reading our guide on Octopus Energy in Bellshill, you decide that they are the best energy supplier for you, then why not give their representatives a ring and they can carry out the whole switch for you, from start to finish. If, however, you decide that you want to shop around for an alternative energy plan, then you can ring up our experts who can switch you over to the best plan currently on the market, that is made for you. Give us a ring on 0330 054 0018, to find out more.
Switching energy suppliers will allow you to make savings on your energy bills as well as find a rate more suited for you and your home. On the following page about switching energy suppliers, you can learn about all the benefits of switching as well as the process involved. If you decide to switch providers, note that you will need to provide the following information.
Properties postcode
Energy supplier
Energy tariff
An average monthly energy bill
Energy bill (not older than 3 months)
MPRN (Meter Point Reference Number)
Looking to contact Octopus Energy in Bellshill?
To contact Octopus Energy's customer service, you can ring them on 0330 808 1080. Or if you aren't convinced yet and would like to learn more about your different energy options, call us at 0330 054 0018. Our energy experts will assist you and guide you to the most suitable solution or offers available for you and your current energy needs. If you would rather get in touch with Octopus Energy directly, below you will find several options to reach them depending on your motives.
Type of Enquiry
Number to contact
General Enquiries for Domestic Customers
Email for general queries about your Octopus Energy home plan

hello@octopus.energy


Open 9am to 5pm, Monday to Friday
General Enquiries for Business Customers
Number for queries about your Octopus Energy energy plan

business@octopus.energy


Open 9am to 5pm, Monday to Friday
Domestic customers: general enquiries
Call this number for general enquiries about your energy plan

0808 164 1088


Monday to Friday: 9am-5pm
Business customers: general enquiries
24 hour number for boiler emergencies

020 3389 56138


Monday to Friday: 9am-5pm
Complaints number
Number to complain about your Octopus Energy plan

0333 344 22688


Monday to Friday: 9am-5pm
Octopus Electric Vehicles
Phone number to speak to customer services as a small business

020 870 38928


Monday to Friday 9am-5pm
In Bellshill, what is the typical energy consumption?
What's the typical price per kwh in Bellshill?
Did you know that not everyone in the UK pays the exact same amount for their energy per unit? This is because gas and electricity wholesale prices vary depending on where you live. In Bellshill specifically, a Bellshill inhabitant tends to pay around £10.6. This is roughly £0.38% less compared to the UK average.
A price which is applicable on a local basis but can differ in neighbourhing cities such as Cumbernauld, Barrhead or Troon.
Who is the main energy supplier to the 19,640 residents across Bellshill?
The most popular energy supplier in South Scotland is Scottish Power. A large proportion of the inhabitants from large cities such as Glasgow, Paisley and East Kilbride get their energy from this supplier, and often they haven't actually switched at all. This means they could be losing a large sum of money. Some Brits have managed to save up to £400 a year on their energy bills simply by switching. So, although Scottish Power is the most popular supplier in your new area, don't feel that you are obliged to stick with them. We don't have anything against this provider, but switching itself can save you money. And our aim is to help you do that.
What's the typical consumption in Bellshill?
It's particularly important to know the average energy consumption in a focused area. Of course, it is helpful to start with the region, understanding how much a kWh is in the broader areas. Interesting to note 2018 government data indicates that median consumption would be 3,087.94 kWh, and the average Bellshill inhabitant household consumes 3,542.93 kWh a year.
Bellshill - Octopus Energy tariffs available
So, Octopus' plans tend to be well-priced, but what do they offer? It's no myth that Octopus' plans are very innovative. All of their tariffs are 100% renewable, and this includes all green gas, which is still quite rare in the UK. The uniqueness of their tariffs lies in their customers' ability to coordinate their usage with cheaper energy rates to lower their energy bills. They have both fixed and variable tariffs on offer to their customers and their plans have no exit fees.
Octopus are also leading the way when it comes to electric vehicles. They have an Electric Vehicle Initiative which allows customers to lease out electric cars for low prices. Through this initiative, their customers are able to get cheaper prices for charging their cars, their own car charger, as well as assistance from experts on how to access grants.
Stand alone electricity tariffs
Name of the Plan
Tariff value
Unit Price

price/kWh

Standing Charge

price/day

Exclusive Octopus 12M
12 months fixed
14.97 p
21.67 p
Super Green Octopus 12M
12 months fixed
15.03 p
21.67 p
Helpful Octopus 24M
24 months fixed
15.03 p
24.49 p
Flexible Octopus
Variable tariff
15.52 p
19.38 p
Octopus Tracker/strong>
Variable tariff
11.81 p
18.52 p
What are the different gas rates that Octopus offers?
Name of the Plan
Tariff value
Unit Price

price/kWh

Standing Charge

price/day

Exclusive Octopus 12M
12 months fixed

2.28 p

17.85 p

Super Green Octopus 12M
12 months fixed

2.96 p

17.85 p

Helpful Octopus 24M
24 months fixed

2.56 p

25.04 p

Flexible Octopus
Variable tariff

3.2 p

16.8 p

Octopus Tracker
Variable tariff

1.84 p

15.09 p
Dual rate energy tariffs
Name of the Plan
Tariff value
Day Time Unit Price

price/kWh

Night Time Unit Price

price/kWh

Standing Charge

price/day

Exclusive Octopus 12M
12 months fixed

17.69 p

9.1 p

21.67 p

Super Green Octopus 12M
12 months fixed

16.81 p

9.18 p

21.67 p

Helpful Octopus 24M
24 months fixed

16.81 p

9.18 p

24.57 p

Flexible Octopus
Variable tariff

17.48 p

9.3 p

20.43 p

Helpful Octopus 24M
24 months fixed

16.81 p

9.18 p

24.57 p
Octopus Energy's green energy contributions in Bellshill
Octopus Energy is a rockstar when it comes to green energy. They are UK's largest solar power investor (as they claim) and they gather their energy from a combination of wind, solar, and hydropower. Often when consumers are looking for green energy, they are curious of the suppliers energy mix. In case you didn't already know, we got you covered! See below for their fuel mix:
75.3% wind
31% solar
3.7% hydropower
In addition to purchasing green energy, Octopus also generates it! One of their plans - the "Supergreen Octopus" combines 100% renewable energy with carbon offsets. However, where Octopus energy is lacking is that they do not offer carbon-neutral biomethane gas, which is typical for most green energy suppliers.
What you need to know about are your gas & electricity distribution network operators in Bellshill
Who is Bellshill's electricity distributor?
What if your power is cut in Bellshill and you want the emergency phone number for your electricity distributor? Here, we have the number listed below. Bellshill inhabitants can give their electricity distributor a ring, in case of emergency or to get up-to-date information, you also have the option to call your local Strathclyde electricity DNO (Distribution Network Operator). In Bellshill your DNO is SSE Power Distribution.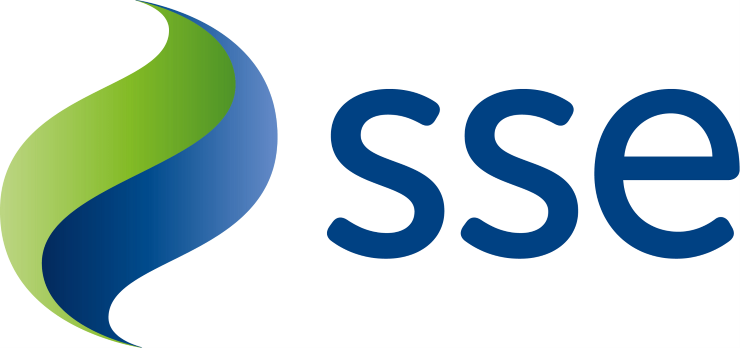 How should I contact Bellshill's energy distributors?
There is never a time you need up-to-date information on your DNO (District Network Operator) until there is an instance of a power cut or similar emergency. Those living in Strathclyde can call their local Strathclyde DNO to get up-to-date information or in case of emergency.
| Company name | Company number |
| --- | --- |
| SSE Power Distribution General Number | 0345 070 7373 |
| SSE Power Distribution Emergency Number | 0800 111 999 |
| SGN Number | 0800 912 1700 |
You can also visit their website for more info:
Who is Bellshill's gas distributor?
You'll likely never need to get in touch with your gas distribution company in Bellshill, since your energy supplier can usually address any problems you experience. But if you have a specific question, you might want to get in touch with your local gas distribution company. For example, you might be wondering how gas travels around the UK... We won't bore you with the details, but it's quite clever, and it is managed in your region by SGN. (Fun fact! Gas is transported through a complex system of pipes underground to get to your front door and heat your home.)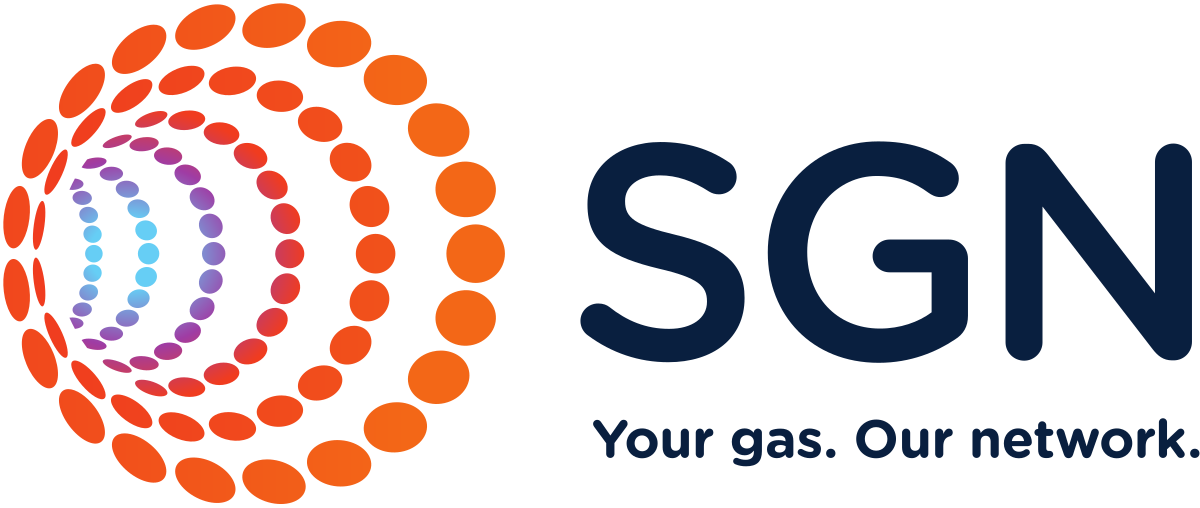 If there is a power cut in Bellshill, what should I do?
What is the first step when experiencing a power cut? Check the source. If you look at the fuse box and notice any switches have been turned off, it might have been caused by a fuse that tripped in your home's circuit. Whether it is your fuse box or a cut in your neighborhood in Strathclyde, it's important to know what to do if you ever experience a power cut.
If the power cut occured when switching on an appliance or light, it's quite likely that it's just in your home in Bellshill.
Alternatively, the cut could be one that is in your area and often is from an interrupted power line connected to your home. This can happen when: * Lightning has struck a utility pole * A power line has been damaged or knocked over. * Transformers have been shut down
If it's one in your area, it's best to call your local distribution network operator directly on the following number 0345 070 7373. In Bellshill, your local DNO is SSE Power Distribution. A team will likely be dispatched to resolve the issue.
Powering your new place in Bellshill
Setting up Octopus in your new home in Bellshill
One easy step that could very well save you money is to take a meter reading before you move. Like with any big change, there are some steps that you need to complete before you move house. You want to make sure that you are not paying for energy that you are not able to use! Once you have the meter reading and Meter Point Reference Number you are ready to make the switch!
To make your life a bit easier, you should complete the following before leaving your current home. For this reason, we've prepared a moving checklist so that you won't leave anything behind! So, let's begin: * Number 1 and the most important thing! Before moving, take a meter reading. This way, you're not paying for energy that you haven't used. * After you have your meter reading, it's time to sort out your Meter Point Reference Number (MPRN). * Once your MPRN is situated, you are then clear to move without having to worry about paying for energy that you didn't or would not be able to use. If you ever have any doubts, you can check our resource that is dedicated to moving into a new build and moving into a rented house.
When moving to a new city such as Bellshill, setting up your new electric and gas can be difficult. When you move, if you do not switch to a new supplier or plan type with your current supplier, you will be under a "deemed contract", or standard tariff of the previous homeowner's supplier until you make a switch. You can call the supplier directly, either the one that you currently have or a new one that you have found through research. A better option might be to call us at Switch Plan to help you find the best deal. We suggest that you switch out of the deemed contract ASAP because it is usually much more expensive than your typical tariff.
You're moving to Strathclyde - who should you contact?
Congratulations! You've recently moved to Strathclyde! We want to share some valuable information with you that will make your move a bit more seamless. I'm sure you have many things that must be arranged, and any stress around your energy procurement should not be anything to worry about.
We have a comprehensive moving house checklist to make your move a bit easier.
Also, below we have a list of organizations that you should notify. We have the basics covered. * Governmental/local bodies - When you move, you'll want to update your address with teh DVLA. You won't be able to change it until you actually make the move, just be sure to make the update in a timely manner to avoid any unnecessary complications. * Banks and financial institutions - Make sure your credit cards, banks, retirement accounts, and another other lenders are updated on your new contact information. * Insurance providers - Make sure that your insurance does not become void.
How to transfer your energy supplier to your new home?
In Bellshill, or in any town in the UK for that matter, there are certain factors that will affect the price of your energy bills when transferring energy from one home to another. We have in-depth information of the various factors that come into play in our guide here: energy transfer. Before digging in, we have a few simple questions that are helpful for successfully completing your energy transfer.
What is the size of your new home?
How much energy does your new home consume?
How far away have you moved from your previous residence
What type of energy does your new home use?
Do you currently use a prepayment meter?
You might be wondering how to answer all of these questions, and even if you have the answer, might think… "Ok, well what's next?" Give us a call! Our experts can help you switch energy suppliers!
How to connect to the grid in Bellshill?
When you move, it is likely that your new home is already connected to the majority of the 10,200 properties in Bellshill. However, if for some reason, like in instances when you built your home from the ground up, you are not yet connected, follow the steps below to learn how to connected your property to the grid in order to receive your energy supply.
Call 0800 688 588 - the National Grid Energy Transmission (NGET) and schedule a meeting for pre-application.
Submit application forms to the Electricity Systems Operator (ESO) - keep in mind, there is an application fee!
A team will then come to your property for an assessment and will send you a quote in 1 to 3 working weeks.
The your home will be connected to the grid.
This process can take some time, so make sure you organise along with building the new property, this will ensure you have energy up and ready to go in your new property before moving in.