Will I Save Money if I Switch Electricity Supplier?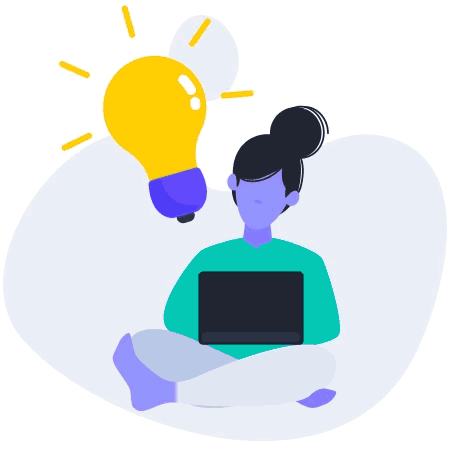 Flick the switch and start saving on your energy bills
Call us and let our experts guide you to the best energy plan on the market. For free.
Available Monday-Friday from 9am-7pm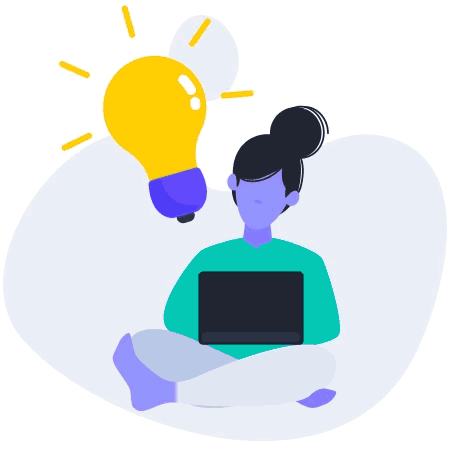 Flick the switch and start saving on your energy bills
Call us and let our experts guide you to the best energy plan on the market. For free.
Available Monday-Friday from 9am-7pm
In an age where we're more reliant than ever on electrical or electronic devices to help us live, work and entertain ourselves at home, we need to do all that we can to keep our electricity bills from spiralling out of control. The good news is that you can almost certainly save money when you switch energy supplier. In fact, the average household could save hundreds of pounds every year just by switching. Even if they use the exact same amount of energy. Here we'll look at everything you need to know to switch electricity supplier.
Last update: March 2021
How to switch electricity supplier
It's easier than ever to switch to a new electricity supplier. And there are over 50 active suppliers out there to choose from. These range from the familiar names of the "Big 6" (British Gas, N Power, E.On, EDF, SSE, and Scottish Power) to smaller independent suppliers, publicly owned energy providers and green suppliers that offer electricity from 100% renewable sources.
What's more, there are a wealth of online price comparison sites that will allow you to compare different tariffs and find the right plan to suit your needs. At Switch-Plan, we make it as quick and easy as possible to find the right energy plan for your needs as well as managing your switch on your behalf so there are no unpleasant surprises and everything goes smoothly.
What information do I need to switch electricity supplier?
When getting quotes to switch to a new electricity supplier, you should have some useful information close to hand. This includes:
Your address and postcode
The name of your current supplier and tariff
Your annual / monthly electricity usage
Having this information will enable you to get realistic quotes that match your energy usage, as well as being able to see exactly how much you could save by switching compared to your current plan.
You can switch electricity supplier without this information. Most comparison services will allow you to choose whether your usage is low, medium or high. However, this may not get you the most accurate quotes.
Comparison services define low, medium or high electricity usage as follows:
Low- 1,800 kWh per year
Medium- 2,900 kWh per year
High- 4,300 kWh per year
Who is my current electricity supplier? I'm not sure
If you're not sure who currently supplies your energy, you can find out by contacting your Distribution Network Operator (DNO). These are the companies responsible for maintaining and upgrading the National Grid to ensure that electricity gets to your home reliably and safely. They also manage new connections, disconnections and moving existing connections.
Your DNO can tell you who supplies energy to your home. You should also get your unique MPAN number from them. While not essential, providing this can make your switch quicker and easier.
You can find your area's DNO and their contact details in the table below:
| Region Where You Live | Distribution Network Operator | Contact Number |
| --- | --- | --- |
| North Scotland | Scottish and Southern Electricity Networks | 0800 048 3515 |
| Central and Southern Scotland | SP Energy Networks | 0330 1010 300 |
| North East England and Yorkshire | Northern Powergrid | 0800 011 3332 |
| North West England | Electricity North West | 0800 195 4141 |
| Merseyside, Cheshire, North Wales & North Shropshire | SP Energy Networks | 0330 1010 300 |
| East Midlands & West Midlands | Western Power Distribution | 0800 096 3080 |
| South Wales & South West England | Western Power Distribution | 0800 096 3080 |
| London, South East England & Eastern England | UK Power Networks | 0800 029 4285 |
| Southern England | Scottish and Southern Electricity Networks | 0800 048 3516 |
| Northern Ireland | Northern Ireland Electricity Networks | 03457 643 643 |
What happens when you switch electricity supplier?
As soon as you sign up to a new energy tariff, your new electricity supplier gets to work on organising the handover from your old energy supplier. Your new supplier will contact the old supplier directly, so you don't need to call them to let them know that you have moved.

The switch should be completed within 15 days. If it takes any longer, you will be entitled to £30 in credit as compensation, according to Citizens Advice. It's a good idea to take a meter reading on the day your switch is due to be completed.


COVID-19

More than ever, our team of experts remain on deck to help you make savings on your energy. We understand how deeply the lives of many are affected by these trying times and we want to support you the best we can. More on your energy supply during COVID-19 in our article.


Once the switch is complete, your old supplier will send you one final bill to cover the energy you have used since you were last billed. If your account is in credit, this will be paid back to you within 10 working days.
Will my electricity supply be interrupted when I switch supplier?
No, not at all. You are entitled to switch electricity supplier without loss of supply. In fact, many energy suppliers have voluntarily signed up to the Energy Switch Guarantee to help ensure an easy and timely energy switch.
Will I hear from my new electricity supplier before the switch?
Usually your electricity supplier will be in touch with you before they take over your supply. They will send you some important information about your tariff and your account, and let you know that you have a 14 day "cooling off" period. Within this period you can change your mind, go back to your old supplier, or switch to any new electricity supplier without incurring any exit fees or charges.
Does it cost to switch electricity supplier?
It won't cost you a penny to compare electricity tariffs and switch electricity supplier. However, there are some circumstances where you may have to pay an early exit fee to your old supplier. This is usually the only potential cost encountered when switching to a new energy supplier.
What are early exit fees?
Early exit fees apply if you try to exit a fixed-rate electricity tariff before your contract with the supplier has expired. This usually ranges between £25 and £50 per fuel, but some fees are as low as £5 per fuel. Longer-term fixed-rate plans like 48 month tariffs usually have higher early exit fees.
It's important to note that an early exit fee may be more than offset by your energy savings when you switch electricity supplier or tariff.
###When can I switch electricity supplier without penalty?
The good news is that there are some periods within your contract where you can switch electricity supplier without a penalty. These include:
Within your 14 day "cooling off" period.
Within the last 49 days of your contract.
You won't have to pay a penny in early exit fees if you leave within these periods.
What types of electricity tariff can I switch to?
As well as a wealth of different energy suppliers, there are also a wide range of different tariffs to choose from. The right tariff for you will depend on your needs, electricity consumption and personal priorities. For instance, eco-conscious energy consumers will be glad to know that most suppliers now offer at least one 100% renewable energy tariff, even if they don't have a completely renewable energy mix as a supplier.
Here, we'll look at the different kinds of tariffs and why they might appeal to you.
Fixed-rate tariffs
A fixed-rate tariff locks in your electricity unit rates and standing charges for a set period. This is usually either 12 or 24 months. This allows you to insulate yourself against rising electricity costs. However, most (but not all) fixed-rate tariffs carry an early exit fee.
Variable rate tariffs
Variable-rate tariffs rise or fall in line with the cost of wholesale energy. So you can enjoy cheaper energy if wholesale costs go down. However, your bills will also be higher if wholesale costs go up. Your energy supplier needs to provide you with 30 days' notice if they intend to change your energy costs. This should be more than enough time to switch to a new electricity suppliers.
Capped / tracker tariffs
Some energy companies offer fixed-rate tariffs that are capped at a certain amount per year, or track the Ofgem Energy Price Cap, maintaining a certain percentage below this cap.
Dual fuel tariffs
Dual fuel tariffs are fixed-rate energy plans that give consumers a discount if they choose to get their electricity and gas with the same supplier. While these can often work out cheaper, it's important to note that the cheapest option for you may be to get your gas and electricity from different suppliers.
Prepayment tariffs
A prepayment tariff is exclusive to customers that have a prepayment meter installed in their home. You pay for your energy in advance so that you only ever pay for the energy you use, and never have to worry about inaccuracies caused by estimated bills.
While prepayment tariffs are generally more expensive than tariffs for customers with credit meters, we can still help you to find a cheaper energy plan if you have a prepayment meter.
Renewable tariffs
Renewable tariffs use electricity that is 100% sourced by renewable means. These include:
Where suppliers cannot deliver renewable energy directly, it is matched with renewable energy to neutralise your energy's carbon footprint.
Online / paperless tariffs
Often, customers can get a cheaper tariff by opting for paperless or online only tariffs. These have fewer administrative costs to bear, as paper bills do not need to be generated and sent, or call centres do not need to be administrated. As such, your new electricity supplier can pass the savings on to you.
Which electricity supplier is best for 2021?
This is a very difficult question to answer. It really depends on what your priorities are. If you value green energy above all, you may want to opt for a renewable energy supplier like Green Energy UK, Ecotricity, or Orbit Energy. If you're looking for great prices, you might find that an online-only supplier like Pure Planet is your best bet. Or, if you're looking for a good all-rounder, companies like Octopus Energy, Bulb, and Outfox The Market combine good value for money, renewable energy and commendable customer service.
We can help you to find the best possible deal for your needs when you switch electricity supplier. We'll even manage your switch from end-to-end so that you can get cheaper, greener energy quickly and without stress.
Want to know more?
Call us today on 0330 054 0017.
We're available from 9am to 7pm.
Read more about switching energy suppliers:
FAQ
What happens after I switch electricity supplier?
After you switch electricity supplier, your new supplier will communicate with the old supplier to ensure a seamless transition. They will let you know the date of your switch, and you should take a meter reading on this date. You will then receive a final bill from your old supplier. If your account is in credit, this will be refunded to you within 10 days.
How long does it take to switch electricity supplier?
Not at all. In fact, if your switch takes longer than 15 days, you will be entitled to £30 in compensation from your new supplier.
What if I change my mind about my electricity switch?
Don't worry if you change your mind! If you see a better deal, or your new supplier is not all that you hoped, you can switch within 14 days without incurring any charges.
How often can I switch electricity suppliers?
In theory you can switch electricity suppliers every 2 months. But this probably won't be practical for most. Ofgem recommends switching every 12-18 months to keep the market competitive and ensure that you always get a great deal.