Switching energy suppliers: How does it work?
Needing to switch up a few things in your life?
By switching energy suppliers you can save up to £400.
All you have to do is give us a call. So what are you waiting for?
Monday to Friday – 8.30 am to 5.30 pm
Switch Plan is rated 4.0/5 on Trustpilot
Ad
Needing to switch up a few things in your life?
By switching energy suppliers you can save up to £400.
All you have to do is give us a call. So what are you waiting for?
Monday to Friday – 8.30 am to 5.30 pm
Switch Plan is rated 4.0/5 on Trustpilot
Ad
Are you spending too much on your energy bills? It's a question that gives many of us pause. Especially at a time when none of us can afford to waste money unnecessarily. We all need electricity and gas to keep our homes warm, well-lit and cosy. But none of us wants to pay over the odds for our energy. Yet, unless we know how to switch energy suppliers, it's something that many of us risk doing.
Last updated: June 2022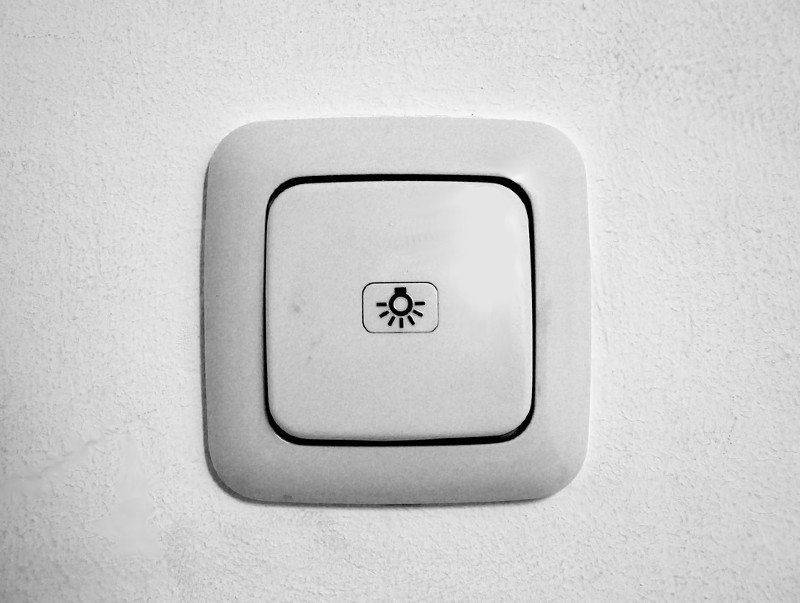 But with so many tariffs, suppliers and and price comparison sites out there, it can be difficult to know where to turn for information on how to switch energy suppliers and know that you're getting the best possible deal. Which is why we're passionate about helping energy consumers just like you to take the hassle out of choosing a new supplier and tariff.
If you're looking for more information on how to switch energy suppliers, we hope that you'll find this guide useful.
How to switch energy suppliers: A step-by-step guide
You think you might be paying over the odds for your energy but you're not sure how to switch energy suppliers. Fortunately, you're far from alone. According to a report by the National Audit Office, as a nation we're spending a staggering £800 Million+ too much for our energy.
There's no way that figure would be as high as it is if it were easy as easy as it should be to switch energy suppliers!
That's where we come in.
We take the hard work and the stress out of finding the perfect supplier for your needs and usage.
But if you'd still prefer to take the DIY approach, we hope you'll find the following step-by-step guide useful…
Get a recent energy bill and get a clear idea of your usage
This first step is arguably the most important. The majority of us (over 70%) input our current energy usage or costs incorrectly when choosing a new supplier. As a result, the quotes that we get back from energy suppliers do not accurately reflect our usage and we end up paying a lot more than we expected for our energy bills.
Make sure you have a recent energy bill to hand or at least a good idea of your monthly usage or energy costs.
Compare prices and tariffs
There are lots of ways to compare tariffs from the UK's 50+ energy suppliers, both large and small.
When comparing tariffs it's helpful to have the following information to hand:
Your home's postcode
The name of your current energy supplier and tariff
An average estimate of your monthly energy usage or costs
Remember that are some tariffs that you might not find on price comparison sites.
That's why we review hundreds of tariffs from dozens of suppliers so that we can always find the best energy supplier for your needs, and leave no stone unturned.
Do your homework on prospective new suppliers
While you should take a look at your prospective new suppliers' website to get a feel for them as a company, remember that everything you read is precision-engineered to get you to join them. As such, you should balance this research out with other information from impartial sources.
Trustpilot is an excellent source of reviews from genuine consumers. Look for the "verified purchase" disclaimer to ensure for certain that a review has been left by a genuine customer. While all suppliers have their fair share of good and bad reviews (and everything in between), this resource is an excellent starting point when it comes to looking past the marketing bluster and getting to know the supplier from the customer's point of view.
Some questions you might want to ask yourself about new suppliers may include:
Have they signed up to the

Energy Switch Guarantee

? This helps to guarantee that your switch is safe and timely.
Do they have a range of tariffs to suit your needs?
If they have an Economy 7 or Economy 10 tariff, does its off-peak hours coincide with your use?
Do they have a reputation for good customer service?
What do customers like dislike about them?
What is there energy mix like? How much of it is green / renewable?
How easy do they make it to track your usage? Do they offer a Smart Meter?
Make the switch and let your new supplier take care of the rest
When you've chosen a new supplier that you feel is a good fit for you, it's simply a case of getting in touch with them and letting them know you'd like to switch. You can either do this online or over the phone. Some tariffs will afford you the option of either online or paper bills, while most today will require you to set up a direct debit with billing taking place on a day of your choice. In most cases you will be able to change this date if your circumstances change and another billing date would be better for you.


Our energy experts are here to help

Free service - Available Monday to Friday from 8.30 am until 5.30 pm


Your new supplier will contact your current supplier and let them know that they will be taking over your supply. This will usually take 2-3 weeks, with the average turnaround time for a switch being 17 days.

Your old supplier will issue you with a final bill which will need to be settled before they can consider your account closed. Once the switch has taken place, your new supplier will take over and issue your Direct Debit or bill in line with your instructions on your chosen billing date.
Monitor your usage and check you're getting good value for money
Now you should be perfectly positioned for great savings in your energy bills for the length of your contract. However, it's important to keep an eye on your usage to ensure that your bills are accurate. Remember to send your supplier a meter reading in advance of your billing date. Especially if you pay by Direct Debit. Your supplier can use this to ensure that your next bill is accurate.
When your bills are based on estimates, this can make you vulnerable to potentially costly billing inaccuracies.
If you have a smart meter, you don't have to worry about this, as your usage data is sent directly to your supplier and is automatically used to calculate your bills.
Remember, you have a 2 week "cooling off" period
Even the best of us makes mistakes. If you find that you could have got a better deal elsewhere (or you decide that you're better off with your old supplier), you have a 14 day "cooling off period" in which to change your mind. This is a statutory requirement by which all suppliers, whether large or small, are legally bound.
Our energy experts are here to help
Free service - Available Monday to Friday from 8.30 am until 5.30 pm
Who are the Top 6 Energy Suppliers?
Many consumers find comfort in familiarity. As such, when looking into How To Switch Energy Suppliers, many consumers choose familiar energy brands, rather than take a risk with the relatively obscure smaller companies.
Perhaps this impulse explains why the Top 6 Energy Suppliers in the UK (collectively known as the "Big 6") supply 70% of the UK's electricity supply and 69% of our gas supply.
The "Big 6" Energy Suppliers are:
Centrica (parent company of British Gas)
Scottish Power
N-Power
E.On
SSE
EDF
Keep in mind, however, that biggest isn't always best. While the "Big 6" may supply energy to the lion's share of UK consumers, independent surveys demonstrate that they rarely offer the best prices. In fact, they don't necessarily offer the best customer service or renewability quotients either.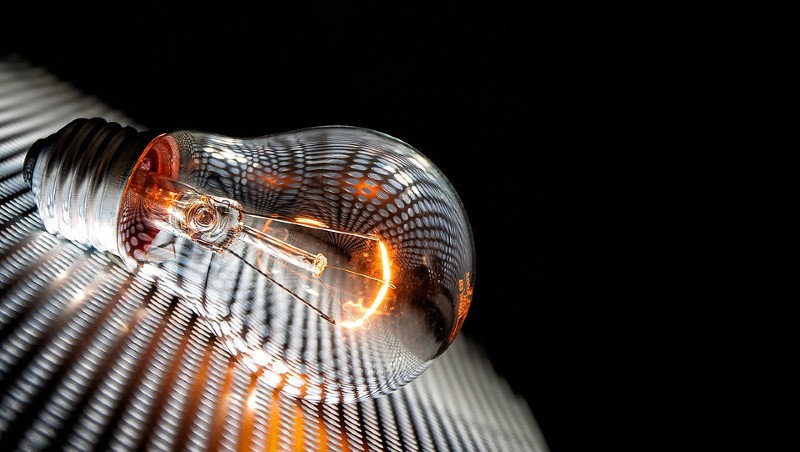 Who are the cheapest energy suppliers?
So, who are the cheapest Energy Suppliers in the UK at present? Although costs may vary depending on your usage and your postcode, these are the 5 providers with the cheapest tariffs on today's market:
Green Energy
Outfox The Market
So Energy
Octopus Energy
Robin Hood Energy
All of these suppliers offer tariffs that are well below the current energy price cap. Which, as of 1st October 2020, is £1,042 per annum for both fuels.
Who is the most expensive energy supplier?
British Gas is widely regarded as the most expensive Energy Supplier. Nonetheless, that doesn't necessarily mean that you can't make a saving on your energy bill by switching to them. Especially if you're currently on a standard or default tariff.
When can I switch Energy Suppliers?
Technically you can switch Energy Suppliers at any time. However, depending on your tariff, you may incur an early exit fee if you do this. These usually vary between £20 and £50 per fuel, with larger fees for longer fixed-term contracts. However, Ofgem rules state that suppliers cannot charge customers an early exit fee if they change supplier within 49 days of the end of their contract. Keep in mind that some suppliers may charge an early exit fee, even if you change to a new tariff that they offer rather than switch suppliers.
So, if you're keen to change supplier, you don't necessarily have to wait out the full length of your contract. Even if you have to pay an early exit fee, this may pale in comparison to what you save over the course of a year by switching.
Can an energy supplier stop my switch?
In some rare cases, your current supplier may block your switch to a new energy supplier. This will only usually happen if your account has been in debt for 28 days or more. As soon as the outstanding balance has been repaid, you will be free to move to a new supplier of your choice.
However, if the debt is the result of a mistake on their part (like a billing inaccuracy), they cannot stop your switch. See Citizens Advice for more information.
We make switching energy suppliers easy!
Still not sure about the logistics of how to switch energy suppliers? It's certainly not a decision to be made lightly. After all, you could have to live with the consequences of your decision for many months.
And with different price comparison sites offering up wildly different offers, you may be unsure whether or not any one site can give you the best deal for your needs and usage.
We do the hard work for you and match the right supplier to your needs. What's more, we handle every aspect of your move from end to end. No fuss, no hassle, no wasting time filling out the same forms again and again. All you need to do is sit back, relax and enjoy your energy savings!
Call us today on 0330 818 6223. We're available from 8.30 am to 5.30 pm.
Read More:
Available Monday to Friday from 8.30 am until 5.30 pm
FAQ
Why can't I switch Energy Suppliers?
There are very few reasons why you won't be allowed to switch Energy Supplier. The most common is that there's still an outstanding debt on the account that's more than 28 days old. Other reasons may include:
Your meter isn't supported by your new supplier
Your meter information doesn't match what's on the national database
Your address is listed as having a business meter
Can you switch to the same Energy Supplier?
Yes, you can switch to a different tariff with the same energy supplier. However, it's important to check the full terms of your current tariff before doing so. Some suppliers will charge you an early exit fee if you switch to a new tariff, even if it's one of their own. 
Can you switch to the same Energy Supplier?
Technically you can switch Energy Suppliers whenever you see fit. However, you may find that doing so incurs an exit fee for each fuel you switch. If you want to avoid incurring this fee, you don't have to wait out your whole contract. You can switch from 49 days before your contracts' end without fees!
What can I do if I change my mind?
Fear not! If you change your mind about your new supplier you have a 14 day "cooling off" period in which you can change back to your old supplier (or any other of your choice) without fees or other unpleasant consequences. This is your legal right, regardless of which supplier you choose.
Updated on 11 May, 2022