Switching gas providers: who is best in 2021?
Needing to switch up a few things in your life?
We make switching to new suppliers a smooth transition (in minutes) and a cheaper one too! All you have to do is give us a ring.
Monday to Friday - 9 am to 7pm
Needing to switch up a few things in your life?
We make switching to new suppliers a smooth transition (in minutes) and a cheaper one too! All you have to do is give us a ring.
Monday to Friday - 9 am to 7pm
Gas can be tricky. If you pay for a natural gas supply, then you are entitled to choose who supplies your gas. If you are not happy with your current energy company, in terms of cost, green credentials or customer service, then you can switch gas supplier. And, depending on the plan you choose and how often you switch, you might up sending a hefty amount of money (but call us! we can help you with that). Read on to find out more about switching gas suppliers
Last updated: March 2021
Around 86% of homes in the UK run their central heating and hot water on natural gas. That's about 23 million homes and more than 50 million people. So, as you might expect, gas is pretty big business, with more than 60 companies competing to provide customers with their supply.
Each of these companies offers different prices and tariffs for their services, and have different environmental policies and gas supply sources. Many of them also offer dual fuel tariffs which combine gas and electricity supply.
Keep reading to find out everything you need to know about switching gas suppliers.
Which gas supplier is best for 2020?
According to a customer survey of more than 9,000 people in Which?, the highest rated gas supplier in the UK and the only one to score five stars for customer services was Octopus Energy. Also highly rated were Bulb, Ebico and Pure Planet.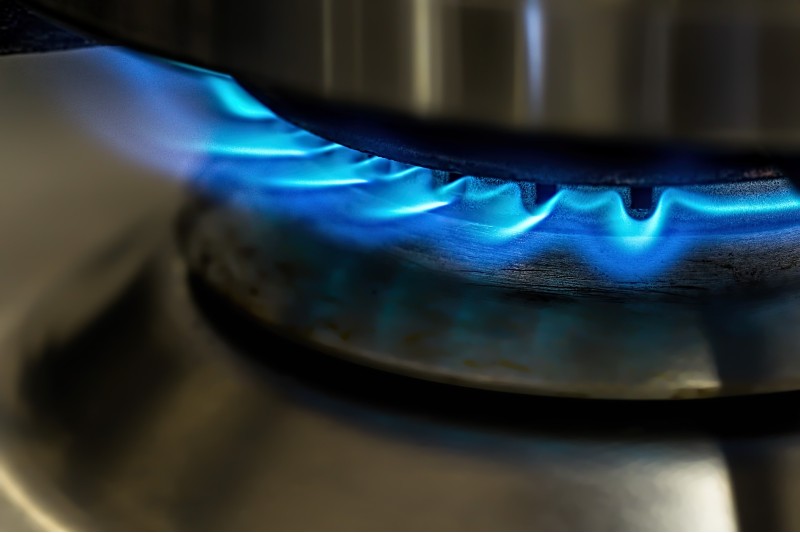 However, there are many ways to choose which is the best supplier for you in 2020. It could be the cheapest, the supplier with the greenest supply and lowest carbon footprint, or it could be one that you can get through to on the phone when you need them.
Below we give you more information about the best suppliers in each of these categories, and tell you how to make the switch to the right supplier for your needs.
How to compare gas prices?
The best way to compare gas prices is to find out how much energy you used in the last year. You can find this information on your bill and it will usually be displayed in kWh. Once you know this number, you can then look at the various gas tariffs from suppliers to see which offers the cheapest price per kWh.
You also need to take into account the standing charge, which is the amount a supplier will charge a day to deliver gas to your home. The combined price of the gas you use and the standing charge gives you a total price to compare.
The average cost of gas per kWh in the UK is 3.80p. This is much cheaper than the average price per kWh of electricity, which stands at 14.37p. This is why gas is the preferred choice for most households for central heating and hot water.
Here is a table listing the prices of some of the major gas suppliers in the UK and their standing charges:
| Supplier | Tariff | Average kWH unit price | Annual standing charge |
| --- | --- | --- | --- |
| British Gas | All Online March 2019 | 2.78p | £74.57 |
| EDF | Blue+Price Protection | 2.85p | £91.25 |
| E.ON | E.ON GoOnline 1 | 2.83 | £90.08 |
| Ovo Energy | Better Energy Fixed | 2.38p | £85.78 |
| Scottish Power | Online Fix and Save | 2.85 | £114.28 |
Of course, these are prices for specific tariffs and many energy companies offer more than one. In general, standard variable rates are higher than fixed tariffs.
What does 1 kWh represent?
A kWh, or kilowatt hour, is a measure of energy that equates to 1,000 watts used for one hour. The performance of every household appliance is measured in kWh. So, for example, a 1,000 watt heater kept on for one hour will use one kWh.
In the UK, the average household uses around 12,500 kWh of gas every year to ensure the central heating system is working and hot water running. Of course, it is possible to use more or less than this average, depending on the size of your home and the amount of people living there.
kWh to m3 conversion
While you may be paying for your energy in units of kWh, sometimes your meter or even you bill shows consumption in the amount of cubic metres, or m3, or even cubic feet that you use. If this is the case and you want to convert one to the other to get a better idea of how much you are using, then you can use an online conversion tool such as the one found here.

COVID-19
More than ever, our team of experts remain on deck to help you make savings on your energy. We understand how deeply the lives of many are affected by these trying times and we want to support you the best we can. More on your energy supply during COVID-19 in our article.
Who is the cheapest gas provider in the UK?
The four cheapest gas suppliers in the UK offering tariffs are:
Gulf Gas & Power UK: £335 a year
EDF Energy: £374 a year
Zog Energy:£375 a year
Entice Energy: £375 a year
These prices are based on the average consumption per home, which is around 12,500 kWh per year.
Will a cheap gas company mean worse customer service?
One thing that puts some people off switching gas supplier energy supplier is the idea that going with a cheaper provider might result in receiving worse customer service. They stick with the Big Six providers like British Gas and npower, knowing they cost more, because they are a known entity.
However, the idea that a cheaper provider also comes with a drop off in customer service is simply not true. Some of the cheaper providers, such as Bulb and Octopus actually score very highly on customer service. In fact, Octopus was the only provider to score five stars on the Which? survey.
By contrast, some of the established providers, such as npower and Scottish Power scored very poorly. As an example, it took Scottish Power 21 minutes and 24 seconds to answer their phone on average. So Energy took just 34 seconds.
Of course, switching gas supplier is one of the quickest and easiest ways to save on your gas bill. Opting for a cheaper tariff takes just a few minutes and could save hundreds of pounds a year. However, there are various other ways you can save on your gas bill, including:
Install a smart thermostat – this can help you to keep a closer eye on what you are using, as well as allowing you to control heating in different parts of your home
Turn down your thermostat rather than turning the heating up, close windows and eliminate drafts
Install a new boiler –especially if your existing one is old and inefficient
Be smarter about water – take shorter showers rather than deep baths
Think about insulation – do you have double glazing or insulated loft spaces?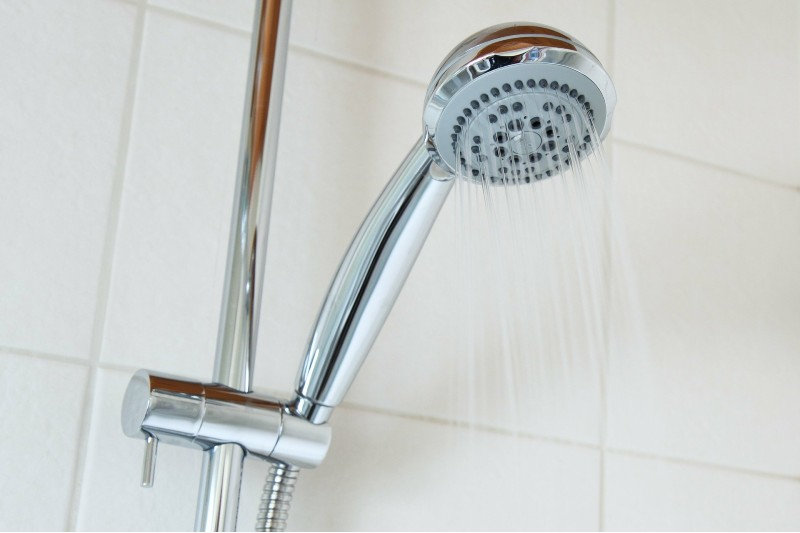 How do gas providers set prices?
Gas prices depend on a wide variety of factors ranging from global production levels and supply chain costs to weather conditions. Each of these elements affects suppliers in different ways, and, as many providers buy gas months or even years in advance, this will have an effect on prices too. Luckily, the ease of switching gas supplier has forced many suppliers to be more aware of their pricing.
What gas company has the best gas?
Green Energy UK offers 100% green gas from renewable sources and is the only company in the UK to do so. However, you do pay a premium for gas with less impact, which can be off putting to some customers.
Bulb gets around 10% of its gas from green sources and offsets the rest to be carbon neutral. Off setting is a common practice that involves putting carbon back into the environment to reduce impact.
The actual gas that enters your home does not come directly from the supplier. Rather it is controlled by a network with amounts being traded by individual companies. So, in essence, all gas in your homes is the same.
Can you switch natural gas providers?
If you think that you are paying too much for your gas, want to go with a provider that offers greener products or offsets their carbon or have simply had a bad customer service experience and want to change to another supplier, then you can make a switch.
You have to be the bill payer for the gas, either as the homeowner or as a tenant. If you rent a property and your bills are included in the rent, then you will need to speak to your landlord and ask them if they want to change supplier, but you have no legal right to switch if you are not named on the bill.
You also need to think about whether there will be exit charges. If you are tied into a fixed deal with one gas supplier and want to change to another, you may be required to pay a fee to exit the contract.
There is also the issue of dual fuel contracts. If your gas and electricity is provided as part of the same contract, then you may need to switch both over to a new provider. Or you may choose to receive your gas and electricity separately.
How to switch gas suppliers for cheaper energy
Once you have decided to make a switch, then you need to look around and decide which tariff and supplier is for you. Once you have found a suitable deal, you have a number of options.
First, you can contact your new chosen supplier and ask them to make the switch for you. Or you can use a switch service like ours. Just call us here at Switch Plan on 0330 054 0017 to find out more.
Tips for getting the cheapest gas tariff for your home
If you are struggling to find the right supplier for you or can't seem to find a tariff that meets your needs, then there are a few things that you can do to get the best deal.
Know your tariffs: It's worth spending a little time understanding the difference between a standard variable rate and a fixed rate tariff
Economy 7 and 10: These are special tariffs that give you discounted electricity at certain times of day. They are not suitable for everyone but if they work for you then there are savings to be made
Smart meter tariffs: There are more and more suppliers offering tariffs for smart meters. These can help you monitor your usage and make savings
Renewable energy: The cost of renewable energy is coming down and with greater investment in sources like green gas, there may be big savings to be made
When is the best time of year to switch energy supplier?
It's more often a question of the best time for you. This is generally when your contract stipulates that you no longer have to pay exit fees. This means switching gas supplier is free.
Another good time is when prices are about to go up. This usually starts with one of the Big Six pushing up prices. When they do the rest are never far behind. So this could be a good time to lock into a new fixed rate deal.
If there is a good time of year to switch then it's before winter hits. This is when you use most energy so switching to a better deal at this time could be a good idea.
How long does it take to switch gas supplier?
It varies a little depending on the supplier but on average in the UK it takes about 21 days to switch energy providers. It can be quicker, but as most suppliers wait until the end of the 14 day cooling off period before starting the switch, it will rarely be much faster than around 17 days.
Read More: