Your MPAN number: what is it & why is it important?
Looking for the best energy deal on the market? Switch to a new supplier in minutes!
Call us and let our experts switch you to a new energy plan for free.
Available Monday-Friday from 9am-7pm
We don't tend to think about our energy supply in this country all that much. In fact, some of us aren't even sure who supplies the gas and electricity to our homes. Perhaps that's why we, as a nation are spending an astonishing £800 Million plus. too much for our energy. But knowing your Electricity Supply Number (or, to use the technical term, your MPAN Number) is the first step to taking control of your bills.
Last update: January 2021
COVID-19
More than ever, our team of experts remain on deck to help you make savings on your energy. We understand how deeply the lives of many are affected by these trying times and we want to support you the best we can. More on your energy supply during COVID-19 in our article.
Maybe you've moved into a new home and need to know who your supplier is. Or maybe your landlord takes care of it all, but you suspect you could save money by switching to a different tariff. Perhaps you've long suspected that it's time to change to a new supplier and start saving money on your energy bills. In all these cases, knowing your MPAN Number can help.
But how do you find this crucial number out? And is it really that important to know it? Before we find out, let's start at the very beginning…
What is an MPAN Number?
Many of us know far too little about our energy supply. Think of your MPAN Number as the first step towards taking control! MPAN stands for Meter Point Administration Number, and it's how energy suppliers identify your unique supply line. Your MPAN Number is unique to your home, and will remain the same no matter how many times you change suppliers.
MPAN Numbers are known by a couple of different names, and different suppliers will refer to them by different names. Some will call them Supply Numbers or S Numbers.
Is an MPAN Number the same as my Customer Reference Number?
No, although both are important when dealing with energy suppliers. They help to ensure that you get quick and accurate information pertaining to your energy supply. But while your Customer Service Number applies to you as an individual (and a household), your MPAN Number applies to the property itself. This is why it remains the same, no matter who supplies our energy or how many times you switch.
Understanding MPAN Numbers
MPAN Numbers are 21 digits long. So they're not the kind of thing that most of us can commit to memory. However, when you understand what the numbers mean, you can get a much better understanding of what information is contained in your MPAN Number and why it's so useful.
Your MPAN Number will look like two rows of three columns next to a giant letter "S".
It should look something like this:
| | | |
| --- | --- | --- |
| 01 | 111 | 222 |
| 12 | 12345678 | 123 |
But what do these numbers mean?
Let's take a look from top left to bottom right:
Profile class The two digits in the top left box refer to your property's profile class and give the supplier an idea of your property's typical electricity consumption and the kind of meter it uses. Profile class 01 refers to properties with unrestricted or standard variable tariffs while 02 refers to domestic Economy 7.
Meter Time Switch Code (MTC) These three digits refer to how many registers your electricity meter has (i.e.) single rate, day/night split or a seasonal time of day.
Line Loss Factor (LLF) The last three numbers on the top row indicate the Distribution Use of System (DUoS) charges. This what the distribution network expects to charge your supplier for using the area's networks and cables.
Distribution ID The first two digits on the second row identify the regional distribution company for the electricity supply in your area. This is not the same as your supplier. The distribution company manages the network of cables that delivers the electricity to your home.
Meter Point ID This eight-digit number is unique within the distribution area and helps to identify your unique metering point.
Check digit This final three-digit sum is calculated from the Distributor ID and Meter Point ID. It's used to verify both numbers.
Why / when do you need an MPAN Number?
Because your MPAN number is completely unique to your property, it's used by energy suppliers to identify your home's supply. There are all sorts of reasons why this information might be useful.
You're moving home
Moving home and want to move your supply to a new property? Or thinking of changing suppliers once you've moved? Either way, knowing your new property's MPAN can ensure that you hit the ground running and don't waste any longer than you have to on a default or standard tariff.
You're changing supplier
If you're changing suppliers, knowing your MPAN number can help them to identify your supply quickly and ensure a fast and smooth transfer. And a faster switch means more money saved!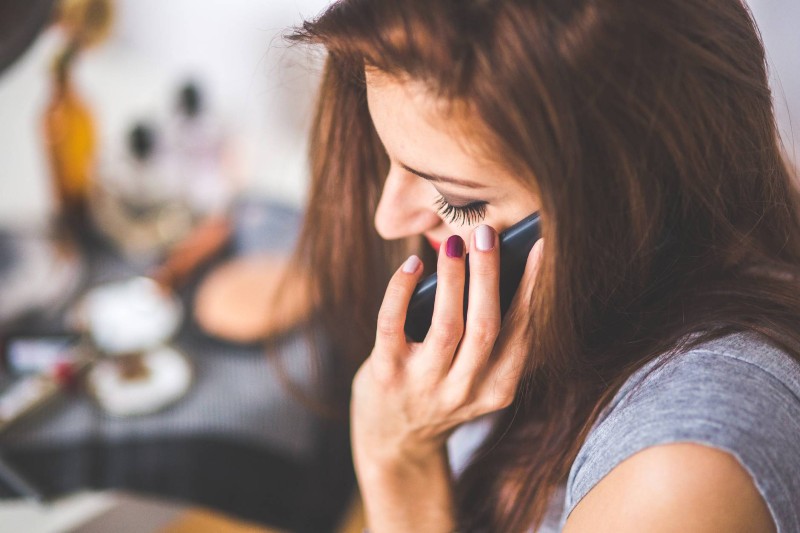 You're unsure who your supplier is.
Perhaps someone else (like a landlord) handles your energy supply, you may be unsure how your current supplier is. Or maybe you've just moved into a new home and neither the previous occupant nor your estate agent has told you who the supplier is. While your MPAN Number does not contain this information, you can use it to find out who supplies energy to your property. Contact the Distribution Network Operator in your area's MPAS (Meter Point Administration Service) Team.
You can find your DNO's contact details by checking the chart below:
| Region Where You Live | Distribution Network Operator | MPAS Service Contact Number |
| --- | --- | --- |
| North Scotland | Scottish and Southern Electricity Networks | 0800 048 3515 |
| Central and Southern Scotland | SP Energy Networks | 0330 1010 300 |
| North East England and Yorkshire | Northern Powergrid | 0800 011 3332 |
| North West England | Electricity North West | 0800 195 4141 |
| Merseyside, Cheshire, North Wales & North Shropshire | SP Energy Networks | 0330 1010 300 |
| East Midlands & West Midlands | Western Power Distribution | 0800 096 3080 |
| South Wales & South West England | Western Power Distribution | 0800 096 3080 |
| London, South East England & Eastern England | UK Power Networks | 0800 029 4285 |
| Southern England | Scottish and Southern Electricity Networks | 0800 048 3516 |
| Northern Ireland | Northern Ireland Electricity Networks | 03457 643 643 |
How to find your MPAN Number
Now we know what your MPAN Number means and why it's important, we need to look at how to find yours. Here are some ideas for how to get your MPAN Number…
Check your energy bill
They're usually found at the bottom of the first page of your bill or on the reverse of the first page
Check your meter cabinet
If you're living in a new property or a rental property, check the cabinet where your electricity meter is stored. You won't find the MPAN Number on the meter itself. However, the landlord or previous occupant may have made a note of the MPAN number. Even if it's not there, you won't have had a wasted journey. It's always a good idea to take a meter reading to ensure that you get lovely, accurate bills.
Contact your energy supplier directly
If you can't find a copy of your energy bill, but would still like to check your MPAN Number, you can get in touch with your energy supplier wither over the phone, via email or (if your supplier provides it) over online live chat.
If the idea of contacting your supplier gives you hives, that's probably a sign that you need to change to a new supplier. Many energy companies (especially the "Big 6") rank fairly low in terms of customer service compared to other nationwide suppliers. So not only could you be saving money by switching, you could be getting faster and more responsive customer service, too.
Just saying!
Contact your Distribution Network Operator (DNO)
Can't find your MPAN Number? Can't get through to your energy supplier. Not sure what to do?
Don't panic!
First of all, take another look at your energy bill. Your MPAN Number isn't always displayed as such on your bill. It may be listed as your Electricity Supply Number or S Number.
If you can't find it anywhere, and you're struggling to get through to your energy supplier, you may have better luck contacting your area's Distribution Network Operator (DNO). They will be able to supply you with your MPAN Number. Just tell them your postcode and full address and they'll be able to help. You can find their contact details in the chart above.
Check the UK Power Networks website
Prefer to check online? No problem! You can check the UK's MPAN Number database by heading to the UK Power Networks Website and carrying out an MPAN Number Search. You just need to provide your address, postcode and email address.
Want to switch suppliers but not sure where to start? We're here to help!
Once you have your MPAN Number you can unlock a whole new world of savings by switching to any of the country's fifty-plus energy suppliers. But with so many suppliers and tariffs out there, it can be tricky to find the perfect one for your needs and usage.
That's where we come in!
We can not only trawl through hundreds of tariffs to get you the perfect deal, we can also manage every aspect of your switch from end-to-end. No hassle, no headaches, just incredible savings!
Call us today on 0330 054 0017 to find out more. We're available from 9am to 7pm.
MPAN Number FAQs
Is there an MPAN Number for gas?
Yes, gas has an equivalent to the MPAN Number. This is called the MPRN Number and will also be found on your energy bill. Usually in the same place as your MPAN. It may be referred to as your Meter Point Reference Number. It is much shorter than your MPAN (between 6 and 10 digits long).
⏱️ Where is the MPAN Number on my meter?
Although your MPAN number pertains to your meter, you won't find it on your meter itself. You will, however, see it displayed on your energy bills. It's usually printed at the bottom of the first page of your bill or on the reverse of the first page. If you can't see it anywhere on your bill, get in touch with your supplier.
0️⃣ How can I check the MPAN Number Database?
You can check the MPAN Number Database by heading to the UK Power Networks Website and inputting your postcode, full address and email address to carry out an MPAN Number Search.
Do I get a new MPAN Number when I change suppliers?
No. Even if you change suppliers, your MPAN Number will remain the same because it is unique to your property. The only circumstances under which you'd get a new MPAN Number is if your home was disconnected from the National Grid and a new connection was made subsequently. As long as you live in that property, you'll only need to remember one MPAN Number!