Prepayment tariffs: how do they work?
Flick the switch and start saving on your energy bills
Switch-Plan helps you find the best and cheapest energy contract . Start saving now!
Some of us who struggle with direct debit tariffs may find prepayment tariffs much more transparent and easier to manage. But while these prepayment tariffs can have their advantages, they also have their caveats. Here, we'll explain how prepayment tariffs work, go over their pros and cons, and answer some commonly asked questions about prepayment tariffs and prepayment meters.
Last updated: November 2022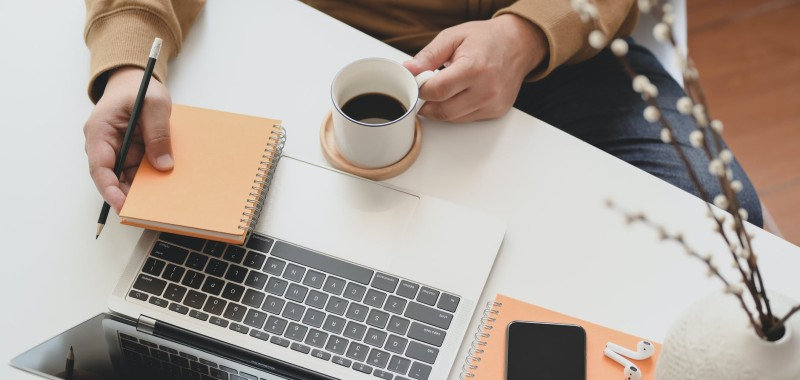 Nobody wants to pay over the odds for their household energy. Yet, as a nation, we're spending too much for our gas and electricity, no matter our payment methods. Far too much. In fact, between us, we're spending over £800 million more for our energy than we should be, according to a 2020 report by the National Audit Office (NAO). There are a number of reasons for this. Many of us are on the wrong tariff or with the wrong energy supplier for our needs. But often, we pay too much for our energy usage because we've lost control of our energy use and spend. Prepayment tariffs can be a useful way to regain that control.
What is prepayment? How is it different from other tariffs?
For most energy consumers today, energy is paid for by a monthly direct debit. The exact figure that is taken out is calculated based on your average usage or spend. If meter readings are taken regularly, consumers can be sure of fair and accurate billing. The figure you pay every month may be lowered or increased if your usage changes significantly.
However, if consumers fail to report their meter readings on a monthly basis, direct debits will be based on estimated usage.
And this can prove problematic.
Estimated usage can be based on the historic usage of similar properties in your area, and may not necessarily be based on your usage. This can give rise to all kinds of billing errors and inaccuracies. Look on virtually any energy supplier's Trustpilot page and you'll see a slew of angry reviews from customers who have received inaccurate bills and been financially inconvenienced as a result.
A prepayment meter eschews direct debits and the potential inaccuracies and unpleasant surprises that can come with them. Prepayment tariffs use a special prepayment meter which can be topped up whenever credit needs a boost. Making managing energy much like managing a mobile phone on a Pay As You Go tariff. Except that if you forget to top up your credit, you could find yourself in the cold and the dark as the meter will shut down your supply.
The good news is that there are lots of ways to top up your account on a prepayment tariff. You can top up while out and about at your local corner shop, newsagents, garage or anywhere else you see the Pay Point logo. You can see a map of Pay Point locations here. It is also possible to top up over the phone, online or via your supplier's mobile app (if they have one).
Is prepayment cheaper?
Is a prepayment tariff cheaper than a direct debit tariff with a credit meter? It really depends on the tariff. If you have previously been on a "deemed contract" with your supplier after moving into a new home, or are on a standard or default tariff, you're probably not getting the best rate, and switching to a prepayment tariff may well be cheaper.
For most, however, prepayment tariffs are actually more expensive.
Cheapest Prepayment Electricity Tariff
Below you find the three cheapest prepayment tariffs for electricity.
Cheapest Prepayment Electricity Tariff
Supplier ™️
Tariff 🏷️
Tariff info 📋
Annual costs💰
/
Availability: ❌
$UK_NRJ_Cheapest_Elec_PAYG_type$
Green elec: ✖️
£ 668.33
/
Availability: ❌
$UK_NRJ_2ndCheapest_Elec_PAYG_type$
Green elec: ✖️
£ 700.43
/
Availability: ❌
$UK_NRJ_3rdCheapest_Elec_PAYG_type$
Green elec: ✖️
£ 710.83
Prices vary from one city to another, so we display national averages
Based on the official TDCV : 2,900.00 kWh of ⚡ and 12,000.00 kWh of 🔥 per year
A tariff is green if for each kWh consumed a kWh of renewable energy is injected in the grid.
Cheapest Prepayment E7 Tariff
Following you find a list with the three cheapest E7 tariffs.
Cheapest Prepayment E7 Tariff

| Supplier | Availability | Standing Charges | Unit Rate | Night Cost | Annual Cost | Exit Fee | Green Tariff** |
| --- | --- | --- | --- | --- | --- | --- | --- |
| - | - | -* | -* | -* | £ -* | £ - | - |
| - | - | -* | -* | -* | £ -* | £ - | - |
| - | - | -* | -* | -* | £ -* | £ - | - |
Prices differ on a postcode basis, this table therefore displays national averages
Based on Ofgem's TDCV (2,900.00 kWh of ⚡ and 12,000.00 kWh of 🔥 per year).
A Green tariff means the supplier injects in the grid the same amount of renewable energy that is consumed.
Why are prepayment tariffs more expensive?
The simple truth is that energy suppliers benefit more when customers take out direct debit. It ensures that they'll get a regular and predictable payment from every customer. And if that customer is paying too much, they can always be credited back. Some suppliers even let their customers earn interest on their credit.
Prepayment tariffs, on the other hand, are a riskier prospect for energy suppliers. Because they don't know how much money they'll get from each customer per month, it can be harder for them to make accurate cash flow projections.
That said, prepayment tariffs are safer for energy suppliers (and consumers) in other ways. For instance, they have a usage cap, so customers are unable to run up big bills that they can't afford to pay.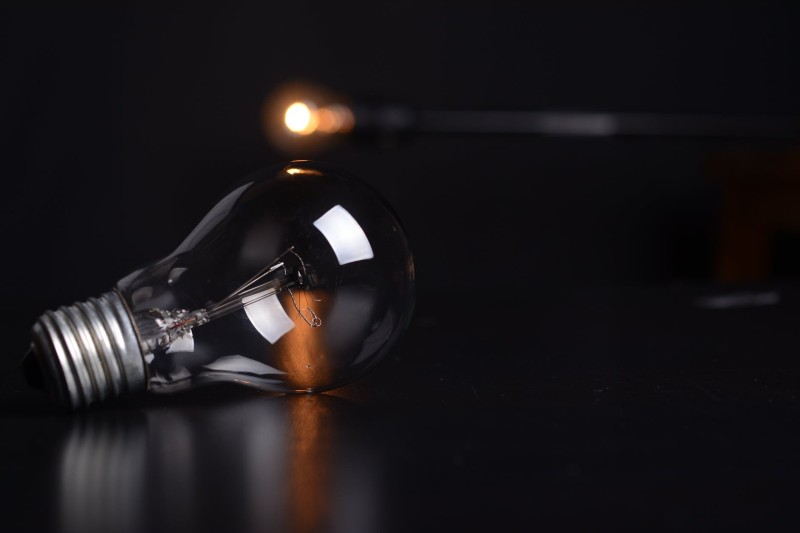 Pros and Cons of prepayment tariffs
| Prepayment Tariff Pros | Prepayment Tariff Cons |
| --- | --- |
| Meters have a usage cap, so there are usually no unpleasant surprises. | Most will pay more per kWh. |
| Billing errors and inaccuracies are less likely. | Fewer tariff options. |
| Some may find topping up easier than sending monthly meter readings. | Many prepayment tariffs are close to the prepayment energy price cap. |
| You only ever pay for what you use. | Some (such as older customers) may not find it easy or convenient to keep topping up. |
| It can be easier to budget and help you feel in control. | Running out of credit means a loss of service. |
How to switch to prepayment: What you need to know
Switching to a prepayment tariff is relatively simple. All you need to do is either reach out to your current supplier and see what prepayment tariffs they offer. However, you should also check the market to see if an alternative supplier has a prepayment tariff that would be more cost advantageous to you. Your supplier (or new supplier) will arrange for a prepayment meter to be installed. You will also receive a key or card in the post that enables you to top up your meter. Most suppliers will not charge you for the meter installation. However, it's always recommended that you check before committing to a new supplier.
Before switching to a prepayment meter, we recommend double checking that:
Your meter is accessible to you 24 hours a day.
Your meter is not above head height.
There are no issues that might prevent you from topping up.
Remember, failing to top up could leave you in the cold and the dark. A scary prospect in the winter months.
Can my supplier force me to switch to prepayment?
Technically, your supplier may be able to install a prepayment meter on your property whether you want one or not. However, this is a relatively rare occurrence as Ofgem typically frowns upon this practice with forced installations banned for vulnerable energy consumers. Suppliers only do this when customers are in considerable debt and need a helping hand in managing their energy usage and costs.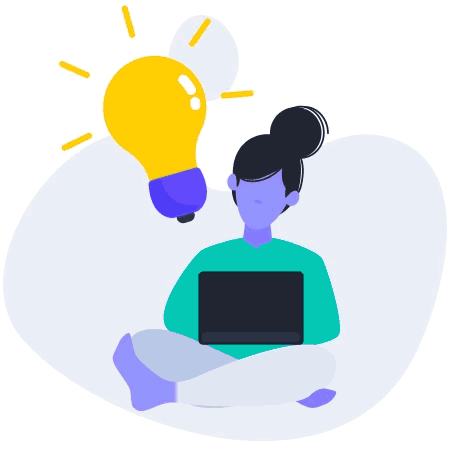 Looking for the best energy deals?

Free Service

Request a callback from our experts at Switch Plan to help you find
the best energy contract .


If your supplier intends to install a prepayment meter against your will, you may find this information from the Citizens Advice Bureau useful.
Which suppliers have prepayment tariffs?
There are many prepayment providers. All of the "Big 6" energy suppliers have at least one prepayment tariff. So if you're one of the 70% of UK energy consumers that is serviced by one of these suppliers, you can switch to a prepayment tariff easily and without additional cost. The "Big 6" are:
However, these larger suppliers are by no means the only ones that offer prepayment tariffs. Indeed, there are suppliers like Boost Energy that deal exclusively in prepayment tariffs. You'll also find that many smaller and / or green energy suppliers also offer prepayment tariffs including:
And many, many more.
Looking for the best prepayment tariffs? We're here to help!
While prepayment tariffs are generally a little more expensive in terms of kWh charges, that doesn't mean you can't make great savings while also making your account easier to manage. We can scour the market on your behalf to find the best value prepayment tariffs for your needs.
What's more, we'll even manage your switch from end-to-end to ensure that there are no headaches and no unpleasant surprises. Just cheaper, more manageable energy.
Want to know more?
Contact us today on 0330 818 6223.
We're available from 8.30 am to 5.30 pm.

Looking for a better energy deal?
Leave your phone number to request a call back from us!
Find out more
FAQ
Do I need to change my meter to start on a prepayment tariff?
Yes. Your supplier will need to install a new prepayment meter. However, most suppliers (including all of the "Big 6") will not charge you for this.
How do you top up on a prepayment tariff?
There are lots of ways in which you can top up on a prepayment tariff. You can take your meter card or key into any store that has the Pay Point logo. Alternatively, you can top up online, over the phone or via your suppliers' smartphone app if they have one.
Is a credit meter cheaper than prepayment?
Generally, a direct debit tariff with a credit meter is cheaper than a prepayment tariff in terms of kWh. However, many energy consumers with credit meters experience billing inaccuracies because their direct debits are based on estimated usage rather than accurate usage. As such, you may find that you save money with a prepayment tariff.
Can I change from a prepayment tariff to a direct debit?
If you decide that your prepayment tariff isn't working out for you, you can always switch back to a direct debit tariff with a credit meter. However, some suppliers may charge you for this.
Updated on 30 Nov, 2022