How to Compare Gas Prices: What You Need To Know
The energy plan tailored to your values exists.
And it is just one call away.
Our experts scour the market to guide you towards the energy deal custom fitted
to your needs and beliefs. Call us and let our experts switch you to for free.
Available Monday-Friday from 9am-7pm
The energy plan tailored to your values exists.
And it is just one call away.
Our experts scour the market to guide you towards the energy deal custom fitted
to your needs and beliefs. Call us and let our experts switch you to for free.
Available Monday-Friday from 9am-7pm
Whether your a homeowner, landlord, or tenant, constantly comparing gas prices is crucial. Why? Because when you compare gas prices and switch suppliers regularly, you can save hundreds of pounds. With so many price comparison services available, it's quick and easy to compare gas prices. As long as you have some key information about your location and gas usage, you can get quotes from dozens of energy companies. Even the energy watchdog Ofgem suggests that energy consumers should switch suppliers every 12-18 months.
Last update: March 2021
At Switch-Plan, we strive to help energy consumers to compare gas prices and switch suppliers with complete peace of mind. Knowing that they're getting the best deal. Here's everything you need to know about how you can (and why you should) switch gas prices…
How do I compare gas prices ?
At Switch-Plan, we do the heavy lifting for you, making it easy to compare gas prices and find the perfect tariff for your needs. That said, we're passionate about informing energy consumers and helping them to make their own decisions. There are a number of price comparison services including our own that allow you to compare gas prices in a matter of minutes.
You just need to have some information to hand to ensure that the quotes you get are truly representative of your usage. It can be extremely frustrating when you get your first bill and it bears no relation whatsoever to the quote you were offered. So, when you compare gas prices, make sure you have the following information to hand:
Your home address and postcode
The name of your current supplier and tariff
An estimate of how much gas you use per year
If you don't have any information about your usage to hand, you can still get a quote. You will be asked if your usage is low, moderate or high. This will enable you to get a quote with some degree of accuracy, although your bills may still differ from what you are quoted.
Suppliers define low, medium and high usage as follows:
Low- 8,000 kWh of gas per year
Medium- 12,000 kWh of gas per year
High- 17,000 kWh of gas per year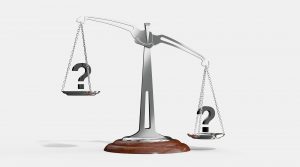 What types of gas tariff can I get?
There are many kinds of gas tariff on the market from over 50 active energy suppliers. No matter where you live, how much energy you use or what your unique needs may be, we guarantee that the perfect tariff for you is out there, just waiting to be discovered.
Broadly speaking, however, energy tariffs fall into two categories, we'll look at both and their respective pros and cons here.
Fixed-rate
A fixed-rate tariff locks in your unit rates for gas and electricity as well as your standing charges for a fixed period of time. Usually 12 or 24 months. These kinds of tariffs usually (but not always) come with an early exit fee if you choose to switch suppliers before your tariff has expired. Early exit fees are usually between £20 and £30 per fuel, although some tariffs carry fees of over £50 per fuel.
Many energy consumers choose these tariffs when they compare gas prices, to insulate themselves against potential rises in energy costs and make their household budgets easier to manage.
You can see the pros and cons of fixed-rate tariffs in the table below:
Fixed-Rate Energy Plan Pros
Fixed-Rate Energy Plan Cons
Usually cheaper than variable-rate deals.
You'll need to pay an early exit fee (anywhere from £20-£50+ per fuel) if you want to escape your contract early
Lots of choice, as most suppliers have at least one variable-rate plan.
If wholesale energy prices drop, you won't benefit from the savings.
Fixed-rate plans make it easier to predict your energy costs and manage your budget.
You have to watch out for a better deal when your tariff ends. Most suppliers will bump you to a default tariff that could see you pay much more for your energy.
Usually subject to a dual fuel discount.
Some fixed tariffs may come with rewards in the form of high street vouchers or smart tech for the home.
While fixed-rate tariffs often have early exit fees, there are a couple of ways to avoid them if you want to switch before your contract expires:
Switch within the first 14 days of your new contract. This is known as the "cooling off period".
Switch up to 49 days before your contract's end. You will incur no fees for switching during this time.
Switch to a supplier that will cover your early exit fee for you.
Variable-rate
A variable-rate tariff rises and falls in line with the cost of wholesale energy. However, energy companies must provide 30 days' notice if your energy costs are going to change. At the time of writing, energy costs are fairly low. So a variable-rate tariff may be a good deal for energy consumers at the present time. And if prices rise, you should have more than enough time to compare gas prices again and jump ship. While you may find that most of the best deals on the market are fixed-rate, a good value variable-rate tariff (like Bulb's Varifair rate) is a good choice for energy consumers who want more freedom.
You can see the pros and cons of variable-rate tariffs in the table below:
| Variable-Rate Energy Plan Pros | Variable-Rate Energy Plan Cons |
| --- | --- |
| Completely flexible, so you can switch at any time without fees. | Often more expensive than fixed-rate tariff |
| You pay less for the same energy when wholesale energy costs drop. | It can be harder to budget and manage your energy costs if they change throughout the year. |
| Suppliers must give you notice if they intend to increase their variable-rates. So you have plenty of time to find a better deal elsewhere. | If your supplier announces a hike in variable-rate prices, there's not much you can do about it other than leave. |
What is a dual fuel tariff?
A dual fuel tariff is a fixed-rate tariff that gives energy consumers a discount for getting both gas and electricity with the same supplier. While these discounts can make an energy plan more competitive, it's important to remember that a dual fuel tariff may not always necessarily offer the best value for money. It's important to check both dual-fuel rates and individual rates for gas and electricity.
What if I change my mind?
If you see a better deal elsewhere, or feel that you'd be better off with your old supplier, don't worry. You have a 14 day "cooling off period". Within this timeframe, you can switch back to your old supplier or switch to any other supplier or tariff you like with no early exit fees.
What to look out for when comparing gas suppliers?
At the time of writing, there are over 50 active energy suppliers to choose from. These include the "Big 6" (British Gas, E.On, EDF, SSE / OVO, Scottish Power, and N Power) who between them have a 70% share of the energy market, and 69% share of the gas market. There are also lots of smaller independent suppliers to choose from, green energy companies that supply renewable or carbon-offset gas, and non-profit, publicly-owned energy companies.
With so many suppliers to choose from, energy consumers may wonder what they should look for in a supplier when they compare gas prices. While every energy consumer's needs and priorities are different, here are some things that you should look for when comparing energy companies…
COVID-19
More than ever, our team of experts remain on deck to help you make savings on your energy. We understand how deeply the lives of many are affected by these trying times and we want to support you the best we can. More on your energy supply during COVID-19 in our article.
Tariff Comparison Rate
Low prices are great! But it's even better when an energy company allows you to see how much you could save when compared to your current tariff if you should choose them. As such, many energy suppliers offer a Tariff Comparison Rate (TCR). So you can see exactly how much you could save if you make the switch. Make sure you factor in the TCR when comparing gas prices.
Exit Fees
You may see a great fixed-term plan when you compare gas prices. But what if you should see a better tariff a few months down the line? A high early exit fee could reduce the savings that you make by switching. Fortunately, there are a growing number of fixed-rate tariffs available that have either no early exit fees at all, or fees of less than £5 per fuel. Octopus Energy, for instance, has a number of fixed-rate gas tariffs with no early exit fees.
Fuel Mix
Eco-conscious energy consumers will undoubtedly want to look at an energy supplier's fuel mix when they compare energy prices. While this usually refers to the renewability of electricity, it can also apply to gas too. Some energy companies offer eco-friendly gas. This comes in the form of renewable biomethane from plant, animal, and farm waste, or even sewage. It can also include carbon-offset gas, where the carbon emissions from the gas supplied are offset by other carbon-neutral activities elsewhere.
Which suppliers offer green gas?
There are a number of energy companies that offer either green gas, carbon-offset gas, or a combination of both. You can see them in the table below:
| Energy Supplier | Green or Carbon-Offset Gas? |
| --- | --- |
| Bristol Energy | Green gas |
| Bulb | Carbon-offset gas |
| Ecotricity | Green gas |
| Good Energy | Both |
| Green Energy UK | Green gas |
| Octopus Energy | Carbon-offset gas |
| Pure Planet | Carbon-offset gas |
Smart meters
Switching energy suppliers isn't the only way to save money on gas. You can also install a smart meter to keep track of how much gas you're using. While this may not necessarily save money automatically, it does make it easier to see how much gas your home using, and track the savings generated by gas-saving measures around the home in real time. A smart meter automatically sends usage data to your energy supplier. So you need never again worry about high energy bills based on inaccurate estimates.
Understanding gas prices and tariffs
There are many different metrics by which you can judge the quality of a gas supplier. But let's be honest, we're all here because we want to save money on the energy we use. When you compare gas prices, it's a good idea to get an understanding of the different prices and tariffs that are available and why they are so wildly different.
What is the average cost of gas per kWh?
Energy prices are in a constant state of flux. However, at the time of writing, the UK average cost for a kWh unit of gas is 3.8 pence. However, there are a number of suppliers that charge below this rate. Even suppliers that use green or carbon-offset gas.
How much can I save by switching gas suppliers?
According to the Money Advice Service, it's estimated that the average household could save around £300 per year across both their gas and electricity costs if they switch suppliers regularly.
How are gas prices defined?
There are a number of factors that determine gas prices. These include wholesale costs which in turn stem from global production levels and variances in supply chain costs which can fluctuate throughout the year. Supply and demand are also key factors, which is why gas suppliers usually purchase gas months in advance in order to insulate themselves from seasonal gas price rises.
How often do gas prices change?
Gas prices are always changing. However, these fluctuations are usually very minor and have no effect on your energy prices. However, a continued rise or fall in wholesale energy and supply costs may result in rising gas prices if you are on a variable plan. Which is why Ofgem recommends that you compare gas prices and switch suppliers every 12-18 months.
Is gas cheaper than electricity?
Yes, the unit rates per kWh are significantly cheaper for gas than electricity. At the time of writing, the UK average price of a unit of gas is around 3.8p, while the average price for a unit of electricity is 14.37p. That said, households tend to use much more gas than electricity. The average UK energy consumption is 2,900 kWh of electricity but 12,000 kWh of gas. The daily standing charge for gas (from which energy companies recover a lot of their operating costs and make their profits) is also roughly the same as that of electricity. In some cases, it may be higher.
What is the energy price cap?
The energy price cap was established by Ofgem in 2019 as a way to prevent energy prices from escalating to the point where they would be untenable for low-income households.
As of October 2020, the energy price cap is set at £1,042 for the year across both fuels. This cap is revisited every 6 months, so it is due for revision in April of 2021. So when you compare gas prices, you know that they'll never be allowed to climb above this threshold.
You can see historical energy price cap data in the table below:
| Date | Energy Price Cap Amount |
| --- | --- |
| January 2019 | £1,137 |
| April 2019 | £1,254 |
| October 2019 | £1,179 |
| April 2020 | £1,146 |
| October 2020 | £1,042 |
Which energy supplier is the best?
Of course, the biggest question we all ask when we compare gas prices is which energy supplier is best? But that's honestly a very difficult question to answer. The best supplier for you may not be the best supplier for someone else. Even if they have identical energy usage. It all depends on what you value the most.
Are you prepared to sacrifice call centre-based customer service for cheaper prices? In which case, we'd recommend an online-only supplier like Pure Planet. Do you want a supplier that has impeccable green credentials? If so, your best bet may be Ecotricity, which is not only 100% renewable but the UK's only vegan energy supplier with none of their gas generated by animal agriculture. Or, if you're looking for a good all-rounder, companies like Octopus Energy, Igloo Energy and Bulb all combine green tariffs with good customer service and great prices.
Who is the cheapest for gas?
Most energy suppliers offer dual rate tariffs. But if you're looking for a gas-only tariff, Zog Energy is a gas-only supplier that has some market-leading gas rates. In the table below, you'll find details of their tariffs as well as estimated monthly and annual costs. These are based on UK average rates and consumption of 12,000 kWh of gas per year. Prices include VAT.
| Tariff Name | Annual Cost | Monthly Cost | Standing Charge (per day) | Unit Charge (per kWh) |
| --- | --- | --- | --- | --- |
| Zog Mercury 12 v43 Month FIXED term | £397.54 | £33.13 | 19.95 p | 2.706 p |
| Zog Mercury 24 v29 Month FIXED term | £427.24 | £35.6 | 25.2 p | 2.7938 p |
| Zog Juniper Month VARIABLE term | £451.21 | £37.6 | 25.2 p | 2.9936 p |
| Zog Saturn 12 v18 Month FIXED term | £474.16 | £39.51 | 19.95 p | 3.3445 p |
| Zog Saturn 24 v8 Month FIXED term | £479.44 | £39.95 | 21 p | 3.3566 p |
Can I compare gas and electricity separately?
You can and should compare gas and electricity separately as the best deal for your unique needs may not necessarily be a dual fuel tariff. This is why the Switch-Plan team will compare both dual-fuel and combinations of single-fuel tariffs to get you the best energy plan available.
How can I reduce my gas bill?
As we can see, comparing gas prices and switching energy suppliers is one of the most reliable and effective way to reduce your monthly gas bill. But by no means is it the only way you can drive down the cost of the gas you use.
Some other ways to reduce your gas bills include:
Turning down your thermostat (even a reduction by 1 degree can save around £75 per year)
Tracking down and sealing gaps around your windows and doors where hot air can escape
Replacing your windows and doors with more efficient alternatives
Replacing your loft or cavity wall insulation
Putting your central heating on a timer so that you don't waste money on heating your home when you're not in it.
Get a smart meter installed to prevent costly bills based on estimates
How does switching gas suppliers work?
Switching suppliers couldn't be simpler. Just contact the Switch-Plan team, and we'll scour the market for the best gas tariff to suit your needs. Once you've given us the go ahead, we manage your switch from end-to-end to ensure that it is as fast and hassle-free as possible. Your switch will be complete within 15 days, and you'll receive a final bill from your old supplier as soon as the switch is complete.
Would you like to know more about gas prices? Great! Check out these related articles
FAQ
Is green gas more expensive than regular gas?
Not necessarily. There are a number of energy suppliers that offer either green biomethane gas or carbon-offset gas at prices that are significantly lower than you might get from the "Big 6".
Will switching to a new gas supply affect my current supply?
Not at all. Energy suppliers are obliged to ensure that there is no interruption of supply when you switch your gas to a new supplier.
Can I switch gas tariffs if I'm a tenant?
Yes, absolutely., you can switch energy supplier, get a smart meter installed and even get a prepayment meter removed if you are a private tenant. However, we recommend notifying your landlord as a courtesy before switching, and check the terms of your tenancy to make sure there are no specific restrictions in place.
Will I get a smart meter from my new gas supplier?
The UK government is racing to make smart meters available to all UK energy consumers by 2025. As such, most energy suppliers are now equipped to offer smart gas meters to their customers. Ideally, you should check that your prospective new supplier offers second-generation SMETS2 meters. These will remain fully functional even if you switch energy suppliers, unlike their forebears the SMETS1 meters. However, SMETS1 meters can be upgraded remotely so that they will still continue to work after you switch suppliers.