Prepayment providers: who's the best in 2021?
Switch energy suppliers in minutes to save up to £400 a year!
Our experts can move you to the best energy plan for free.
Available Monday to Friday from 9am until 7pm
As a nation, we're spending way too much on our energy bills. As in, hundreds of millions too much! In a 2020 report by the National Audit Office (NAO), which you can read here, it was revealed that the British public are currently overspending by over £800 million on their energy bills. A prepayment meter can be a useful way to take control of your energy usage. But it's important to know who the best prepayment providers are. In this article, we will cover just that so you can be more informed on how to manage your energy bills properly and, not to mention, save money!
Last update: March 2021
Why are we overpaying so spectacularly for the energy we use?
In many cases it's because we're on the wrong tariff for our needs. Something we need to be wary of, even with the best prepayment providers. Although the UK energy industry regulator Ofgem has placed a cap on how much suppliers can charge for energy in any given year, the simple truth is that too many of us are paying too much for our gas and electricity. When we fail to take control of our energy usage and spend, energy costs can easily escalate. Which is why many who worry about overspending on their energy prefer to use a prepayment meters. In this post we'll take a look at some of the benefits and caveats of prepayment energy and take a look at some of the best prepayment providers and tariffs.
Are you overpaying for your energy? Let us help you out with that!When you call the number on the top of the screen, our experts can help you find the best energy deal (and possibly save you up to £400 a year!)
What is a prepayment meter?
A prepayment meter is a meter that needs to be topped up before it will supply energy to your home. Instead of paying a monthly direct debit, you pay for the energy you use on a Pay-As-You-Go basis. In essence, using a prepayment meter is just like having a mobile phone on a prepayment contract. Once your meter is set up, you'll receive a card or key. This can be topped up at your local newsagents, corner shop, post office, petrol station or anywhere else you see the Pay Point logo. Alternatively, you can top up your account over the phone, online or using your supplier's mobile app if they have one.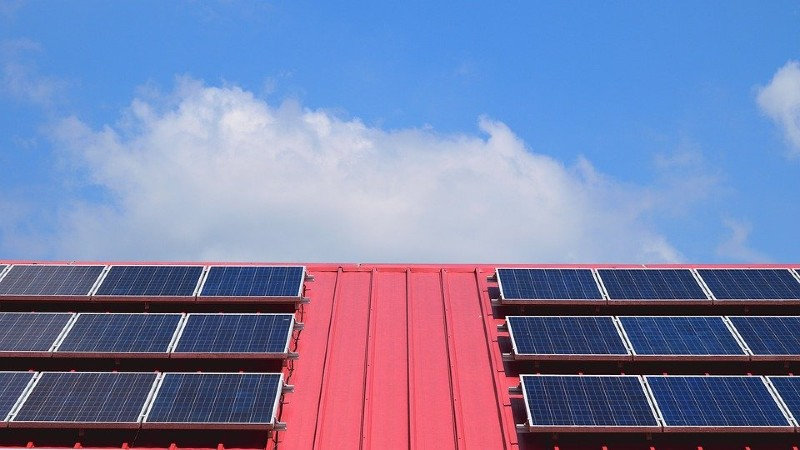 Prepayment meters can be used for both electricity and gas, and most energy suppliers in the UK have at least one prepayment tariff.
The benefits of prepayment meters
There are many energy consumers in the UK who are wary and mistrustful of direct debits. All too often, energy suppliers can bill us based on our estimated use. And this can lead to unnecessary expense. Which is why it's so important to take monthly meter readings when you're on a conventional credit meter. Estimated meter readings can be based on historic energy usage in your area, which may near absolutely no relation to your personal usage.
The good thing about a prepayment meter is that it puts you in the driving seat. Because you add credit to your account then spend it accordingly in energy usage, you know that you're only ever paying for the energy you use.
Let's take a look at some of the potential benefits of prepayment meters:
Much less chance of inaccurate bills or billing errors.
No unpleasant surprises because your energy use is capped.
For some, it's easiest to top up a prepayment card or key than rummage around in the meter cupboard to check for a reading.
You know that you're only paying for what you use.
You feel in control of your energy supply.
The potential disadvantages of prepayment meters
With the right prepayment provider and tariff, you may find that a prepayment meter is advantageous for your circumstances. However, there are also some inherent disadvantages to prepayment meters that should be factored in so that you can make a truly informed choice.
You will experience a loss of service if you run out of credit.
There are fewer tariffs available than those with credit meters enjoy.
Although rare, billing mishaps do happen with prepayment meters. For instance, this man woke up one morning to a £19,000 energy bill despite being on a prepayment meter.
You'll almost certainly end up paying more for your energy per kilowatt hour (kWh). More on that later!
Can my supplier force me to use a prepayment meter?
It's rare, but in some cases energy suppliers may force customers to switch to a prepayment meter if they have amassed significant energy debts. However, Ofgem discourages this practice and has banned forced installations for the most vulnerable energy consumers as of 2018.


COVID-19

More than ever, our team of experts remain on deck to help you make savings on your energy. We understand how deeply the lives of many are affected by these trying times and we want to support you the best we can. More on your energy supply during COVID-19 in our article.


While some genuinely find a prepayment meter easier to manage, it needs to be your choice to use one. Furthermore, some energy consumers will not be able to top up their prepayment meters as easily as most.

The Citizens Advice Bureau has some useful advice on what to do if your supplier tries to force you to use a prepayment meter against your will.
Do prepayment meters cost more?
If you're using a prepayment meter, you may feel more in control of your usage. Unfortunately, you're almost certainly paying more than you could be paying on a direct debit tariff with a conventional credit meter.
Energy companies are just like any other businesses. They need to ensure a steady cash flow to ease their operations. And it's easier for them to maintain their cash flow if they know that they're going to get a set amount from every customer every day. As such, it's in their best interests to incentivise direct debit tariffs, offering those customers the best rates.
If we take a look at some of the best prepayment tariffs on the market at present, it would seem to corroborate this theory:
| Supplier Name | Tariff Name | Price |
| --- | --- | --- |
| Bulb | Vari-Fair | £1024 |
| EDF | Prepay Total Service May22 | £1041 |
| SSE | Standard Pay As You Go | £1065 |
| E.On | E.On Energy Plan with Prepayment | £1069 |
| SSE | Standard (Variable) Prepayment | £1069 |
The above prices are based on dual fuel prepayment tariffs with medium usage averaged out across the UK. Exact prices may vary depending on your location, energy needs and usage.
Now let's apply the same criteria to direct debit tariffs with conventional credit meters:
| Supplier | Tariff Name | Tariff Type | Price |
| --- | --- | --- | --- |
| E.ON | Fix Online Exclusive v51 | Fixed for 12 months | £875 |
| Green Network Energy | GNE Summer Sizzler V9 | Fixed for 12 months | £876 |
| Avro Energy | Simple and USelect12M | Fixed for 12 months | £883 |
| OVO Energy | Better Smart | Fixed for 12 months | £889 |
| Shell Energy | Energy January 2022 v3 | Fixed until 31 Jan 2022 | £890 |
As we can see, even the bottom tariff on this list is significantly cheaper than the top prepayment tariff from Bulb.
Which is why it's so important to be discerning in your choice of energy supplier and tariff, no matter what kind of meter you're using. If you choose an advantageous tariff on a prepayment meter you may still be paying much less for your energy than those with a standard credit meter who are on a standard tariff or "deemed contract" with their energy supplier.
Prepayment meters and the energy price cap
As of January 2019, Ofgem have placed an upward cap on how much energy suppliers can charge their customers in any 12 month period. As of October 2020, this cap is set at £1,042. This is actually the lowest it has been since the cap was first introduced.
However, there also exists a separate price cap for prepayment meters. This is known as the "safeguard tariff" or prepayment price cap, and restricts how much prepayment providers can charge their customers for each kWh of energy.
According to Ofgem, however, over 90% of prepayment meter customers are on tariffs that are close to this limit. Which is why it's even more important for prepayment customers to get the best deals.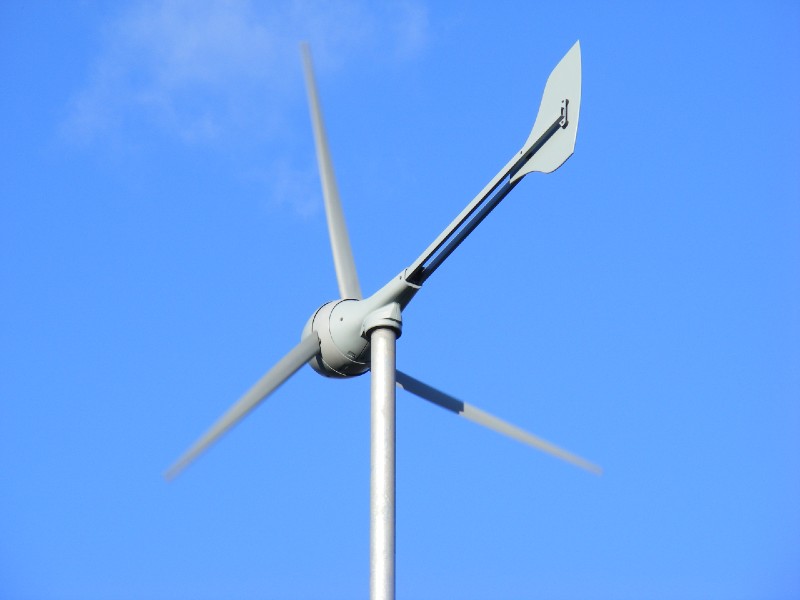 Can I change prepayment providers if I have a prepayment meter?
You can and you should.
Just like any other energy consumer, you owe it to yourself to keep changing supplier regularly and keep an eye on the markets to ensure that you're getting the best value for money. While there are fewer prepayment tariffs on the market than direct debit tariffs, you still have a huge range of prepayment providers and tariffs to choose from.
Let's take a closer look…
Who has prepayment tariffs? List of suppliers:
When looking for prepayment providers, you may be pleasantly surprised to learn that most energy suppliers have at least one prepayment tariff. And with over 50 active energy suppliers to choose from, there's an excellent chance of getting a great tariff for your prepayment meter.
All of the "Big 6" energy suppliers offer at least one prepayment tariff. These 6 energy suppliers are in charge of around 70% of the nation's energy supply. The "Big 6" are:
The latter are part of the OVO group which also owns Boost Energy. Boost Energy is a supplier with tariffs exclusively for prepayment meters, meaning that they may be able to offer more advantageous rates and more specialist customer service as a dedicated prepayment provider.
However, Boost Energy are by no means the only smaller supplier to offer prepayment tariffs. Some of the most popular suppliers for prepayment customers include:
E Energy
Ecotricity
Good Energy
People's Energy
Robin Hood Energy
Ebico Energy
And many, many more. Popular small energy supplier Pure Planet are also in the early stages of offering tariffs to prepayment customers.
Whether you're looking for a green supplier that uses 100% renewable energy, a supplier with a reputation for great customer service or simply the cheapest prices, we can help you to find the best supplier for your needs.
Who is the cheapest prepayment energy supplier in 2020?
This is a difficult question to answer as it depends on where in the country you live, whether you use one or dual fuels, and how much energy you use in a year.
However, prepayment providers consistently ranked the highest for value for money include:
Octopus Energy
SSE
Bulb
Ebico
People's Energy
Pure Planet
Looking for the best prepayment providers for your needs? We're here to help!
Choosing the right prepayment providers is a very personal choice. Unfortunately, it can also become a very time-consuming and frustrating choice.
The good news is that we can do all the legwork for you, helping you to find the cheapest and best value prepayment tariff for your needs. We'll even manage your switch from end-to-end so that you enjoy all the benefits of a great new tariff with none of the hassle?
Sound good?
Thought so!
Contact us today on 0330 054 0017 and start your saving journey with us.
We're available from 9am to 7pm.
Read more:
Prepayment Providers FAQs
Why is prepayment more expensive?
Prepayment meters represent more risk and instability for energy suppliers. As such, they tend not to offer the kind of favourable rates that customers with direct debits enjoy when they search the market for the best tariffs.
Still, that doesn't mean that you can't save money on a prepayment plan. The right prepayment providers and tariff will still work out cheaper than remaining on a standard or default tariff with a conventional credit meter.
Can I change supplier with a prepayment meter?
Yes, absolutely! What's more, you should keep checking the market to ensure that you're always getting the best value for money. Of course, we're always close by to scour the market on your behalf and bring you the best deals from the best prepayment providers.
Can I change from a prepayment meter to a credit meter if I change my mind
Assuming that you do not have outstanding debts of over £500, you will probably be able to change to a conventional credit meter of you decide that a prepayment meter isn't for you. If you're with one of the "Big 6" suppliers, you'll even be able to do this for free. However, some suppliers may charge a small fee for changing your meter. Always check with your supplier as this fee may impinge on your future savings.
Who is the cheapest prepayment energy supplier?
That really depends on your usage, your location, and whether you have single or dual fuels. However, customers tend to rate the following prepayment providers highest in terms of value for money:
Bulb
Octopus Energy
Ebico
People's Energy
Pure Planet
SSE