Switching to E.ON in Oxfordshire
papernest disclaims that they are not currently in partnership with E.ON
Last update: March 2021
Just moved to Oxfordshire? On this page we have laid out all the information you need to make the switch over to E.ON in your area. We know you'll need to start fuelling up your new home pretty quickly, that's why we've made it really easy for you. On this page we've outlined all the information you need about switching over to E.ON in Oxfordshire.
Did you know that Oxfordshire is the 38th most heavily populated district in the UK with over 434,155 inhabitants? Energy is distributed by UK Power Networks to the 170,715 households that make up the whole county notably in the cities of Oxford, Banbury, Abingdon and Bicester. E.ON have a whopping 3.8 million customers across the UK, making them one of the 'Big 6', the 6 energy suppliers with the most market share in the country. In Oxfordshire as well, they are a popular option. They have been operating since 2000 ad have a wide range of tariffs on offer, from dual fuel to green tariffs.
So, if you want to make the switch, give E.ON a ring on 0345 052 0000, or if you decide that an alternative energy option suits you better and you want to chat to one of our experts about other plans, give us a ring on 0330 054 0018. Either way, we'll make sure that you power up your new property in Oxfordshire ASAP. Read on to find out more about energy in Oxfordshire.
Who are my gas & electricity distribution network operators in Oxfordshire?
How to get in touch with Oxfordshire's energy distributors?
Inhabitants of Oxfordshire can call their local Oxfordshire electricity DNO (Distribution Network Operator) or gas distributor in case of emergency or to get up-to-date information.
| Company name | Company number | Number opening hours |
| --- | --- | --- |
| Oxfordshire UK Power Networks General Number | 0800 029 4285 | Monday to Friday 9.00am to 5.00pm |
| Oxfordshire UK Power Networks Emergency Number | 0800 31 63 105 | 24/7 |
| Oxfordshire SGN Number | 0800 912 1700 | Monday to Friday 9.00am to 5.00pm |
For FAQs and other pratical informations, you can visit their website:
Who manages electricity distribution for the 170,715 households in Oxfordshire?
Electricity distribution networks
carry electricity from the high voltage transmission grid to domestic users. You may have to contact them for matters such as moving your meter, setting up electricity in a new city property and they intervene to fix power cuts.
Electricity also arrives through a more complex system than we are ever made privy to. A high voltage transmission grid is the source of electricity, which is then transported to domestic users through electricity distribution networks. These are companies that hold special licenses that allow them to distribute electricity through the National Grid and transport it safely to your home. They are in charge of more complex issues, such as setting up electricity in a newbuild, or solving powercuts in your area.
UK Power Networks is the DNO in Oxfordshire. Should you ever need to contact them, there contact details are below.
Who distributes Oxfordshire's gas?
Wouldn't it be great if gas and electricity could just appear in your house as if by magic? Well unfortunately, that's not the case. It's not like you'll ever need to know the complexities behind the system that provides energy to your home, but you may want to know the basics. There are 8
Gas Distribution Networks
that transport gas within a particular region in the UK. These distribution networks are then managed by 4 gas distribution companies, which also control different regions' energy supply. That's all you really need to know, since your supplier provides energy directly to your home, so you will only need to liaise with them should you have any questions or emergencies. However, for your information, you can get in touch with your gas distribution network by calling them on 0800 912 1700.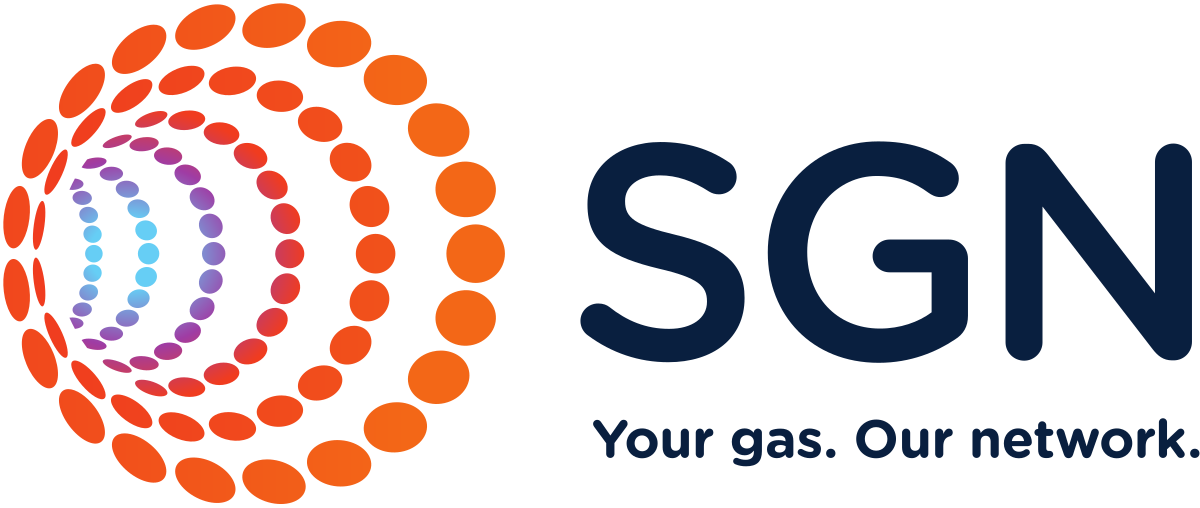 Setting up an E.ON contract in the 38th biggest county in the UK?
How much, on average, does a kWh cost in Oxfordshire?
Postcodes across the UK give us a pretty good indication of how much local energy consumption. 2018 government data indicates that the average yearly consumption in Oxfordshire is 3,755.47 kWh. Generally, a kWh in Oxfordshire costs around £10.05.
Switching to E.ON in Oxfordshire
Moving to Oxfordshire and want to get started on an E.ON energy plan? You'll want to make sure that your gas and electricity is fully set up before the big move-in day. No one wants a dark, cold house! Our experts can sort this out for you, from start to finish. However, in order to make the most informed decision possible, they will need you to do a few things beforehand.
Firstly, when you leave your old house, take a note of the meter reading and leave it in an accessible place for the next residents of the property. This is to make a note of how much you used, and to stop you being accidentally overcharged by your supplier.
Next, you should do the exact same thing in your new house in Oxfordshire! Just find the energy meter and take a note of the reading so you have it to hand should you need it. Sometimes, the supplier of your new property might request a meter reading to know when to start charging you for the energy you use. So it's important to have a note of this so as not to be overcharged and pay for energy you haven't used!
Lastly, when you move house, it's highly likely that you inherit a 'deemed' contract. This means that you carry on the contract that the previous residents of the property had agreed to. You might like this plan, and want to stick with it! But chances are you will need to switch over to a different tariff to suit your energy needs better. If you're not sure who supplies your new house with energy, or if the previous inhabitants of the house didn't leave you a note with the energy information, you can simply head over to the Ofgem website and find out who your new supplier is.
Moving house can be a daunting process, but at Switch Plan we want to make it as easy as possible. In Oxfordshire, EDF is the most popular energy provider. However, this might not mean that they have the best plans for you and your energy needs. Remember, you can give us a ring on 0330 054 0018 to talk through your energy options.
E.ON plans and tariffs
Two rates energy plans
Name of the Plan
Tariff value
Day time

price/kWh

Night time

price/kWh

Standing Charge

price/day

Economy 7
12 Months Fixed

20.289 p

10.328 p

23.413 p

Economy 10
24 Months Fixed

30.389 p

13.366 p

33.413 p

Economy 7
24 Months Fixed

3.423 p

10.29 p

27.76 p

Economy 10
24 Months Fixed

20.05 p

12.29 p

27.76 p
Single Electricity plans
Name of the Plan
Tariff value
Unit Price

price/kWh

Standing Charge

price/day

Greener Energy
12 Months Fixed

17.4250 p

23.334 p
Gas plans
Name of the Plan
Tariff value
Unit price

price/kWh

Standing Charge

price/kWh

Gas Standard
Fixed March 2022

3.423 p

26.041 p

Economy 10
24 Months Fixed

3.377 p

34.61 p
E.ON: Contact Details 2020
Type of Enquiry
Number to contact
General Enquiries
Do you have any general enquiries about your energy plan or your energy bill?

0345 052 0000


Open from 8am to 8pm during the week, 8am to 6pm on Saturday, 10am to 4pm on Sunday.
Top Up Contact Number
Are you on a PAYG tariff and need some advice or help?

0330 303 5063


8am to 8pm during the week, 8am to 6pm on Saturday.
Complaints
Do you have a general complaint that you want to raise with E.ON?

0345 052 0000


8am to 8pm during the week, 8am to 6pm on Saturday.
Complaints Pay As You Go
Do you have a specific complaint about your E.ON PAYG tariff?

0345 303 3040


8am to 8pm during the week, 8am to 6pm on Saturday.
E.ON Boiler Services
Do you have a complaint about something other than gas and electricity?

customerrelations@homeserve.com