Switching to British Gas in Highland
papernest disclaims that they are not currently in partnership with British Gas
Last update: March 2021
Just moved to Highland? We've provided all the necessary information here to make the switch over to British Gas in your new area. You'll need to start providing energy to your new home pretty quickly, so we've tried to make it really easy for you. You might have just moved here, or even been living in the area for a while now. Either way, you're probably on this page because you want to switch to a British Gas energy plan in Highland.
Did you know that Highland is the 60th most populated county in the UK? Energy is distributed by SSE to the 13,876 households that make up the whole county. British Gas have a wide range of energy tariffs available to their customers, both new and old, so you'll be sure to find something for your particular energy requirements.
So, if you want to become one of their many customers across the UK (13 million, to be exact), then you can ring up their line for new customers on 0333 202 9505 and they can advise you on the best of their plans for you. Or, if you decide the largest energy supplier in the UK isn't for you and you want to chat through alternative options, then give us a ring on 0300 054 0018 and you can chat to one of our experts who'll guide you. We'll make sure your new home in Highland gets fuelled up quickly and smoothly.
Who are my gas & electricity distribution network operators in Highland?
Who is my local gas distributor in Highland?
In Highland, the gas distribution company is SGN. This might not mean much to you, since we don't usually need to get in touch with gas distribution companies, but instead liaise through our energy suppliers. But at the end of the day, gas travels through a complex networks of pipes underground before it arrives in your home, so this could prove useful information. If you wanted to get in touch with them for whatever reason, you can ring them on 0800 912 1700.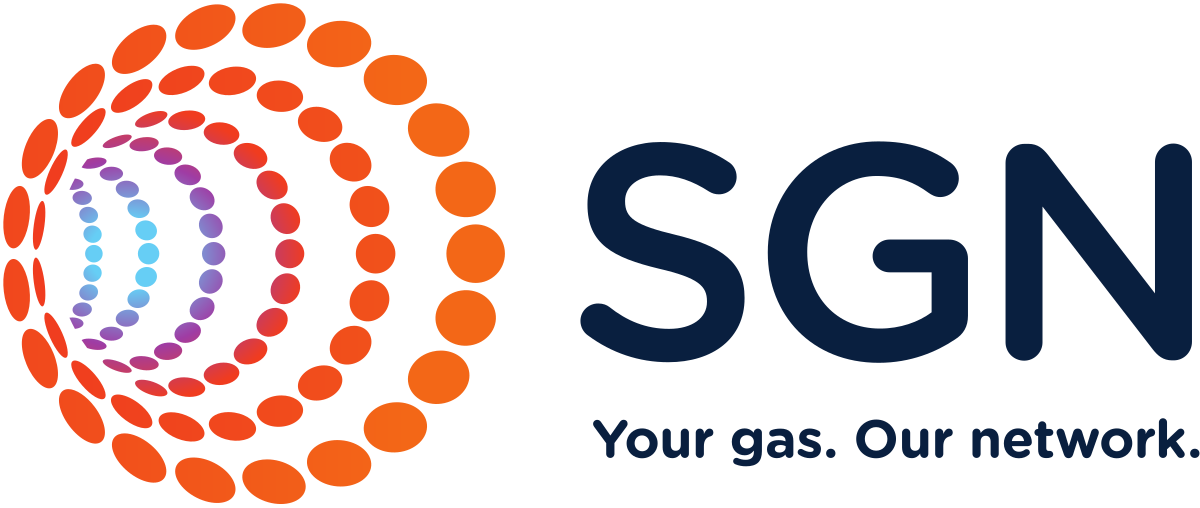 Get in touch directly with your District Network Provider if you are facing a powercut and/or need some information about local energy in Highland.
| Company name | Company number |
| --- | --- |
| Highland SSE Emergency Number | 0800 111 999 |
| Highland SSE General Number | 0345 070 7373 |
| Highland SGN Number | 0800 912 1700 |
You can also visit their website for more info:
How to make the switch to British Gas?
to find out who your new supplier is.
British Gas have lot's of information online about switching over to one of their plans. However, if you want free, quick, and unbias information about making this switch, don't hesitate to give us a ring on 0330 054 0018 and we can talk you through the best plan for you.
How much do the 122,630 residents of Highland pay per kWh on average?
Based on 2018 data, the yearly average household consumption per kWh in Highland is 3,542.93 kWh. On the other hand, 3,087.94 kWh represents the median consumption per household in the UK. A kWh costs roughly £11.46 in Highland.
Moving house can be a daunting process, but at Switch Plan we want to make it as easy as possible. In Highland, SSE is the most popular energy provider. However, this might not mean that they have the best plans for you and your energy needs. Remember, you can give us a ring on 0330 054 0018 to talk through your energy options.
British Gas plans and tariffs in Highland
Single Electricity plans
Name of the Plan
Tariff value
Unit Price (direct debit)

price/kWh

Standing Charge (direct debit)

price/kWh

Unit Price (cash payment)

price/kWh

Standing Charge (cash payment)

price/day

Home Energy Secure
24 months fixed

17.256 p

24.738 p

18.178 p

29.138 p

Energy with Boiler Cover
18 months fixed

17.256 p

24.777 p

18.178 p

29.177 p

Green Future
24 months fixed

17.256 p

29.434 p

18.178 p

33.834 p

Electric Drivers Energy Plan
18 months fixed

/

/

/

/

Standard Variable
Variable

17.256 p

25.26 p

18.178 p

29.66 p

Safeguard PAYG
Variable

17.07 p

29.6 p

/

/
Gas plans
Name of the Plan
Tariff value
Unit Price (direct debit)

price/kWh

Standing Charge (direct debit)

price/kWh

Unit Price (cash payment)

price/kWh

Standing Charge (cash payment)

price/day

Home Energy Secure
24 months fixed

3.275 p

23.431 p

3.454 p

27.85 p

Energy with Boiler Cover
18 months fixed

3.275 p

23.47 p

3.454 p

27.889 p

Green Future
24 months fixed

3.275 p

28.127 p

3.454 p

32.546 p

Electric Drivers Energy Plan
18 months fixed

3.443 p

23.6 p

3.626 p

27.937 p

Standard Variable
Variable

3.443 p

23.6 p

3.626 p

27.937 p

Safeguard PAYG
Variable

3.309 p

34.61 p

/

/
Two rates energy plans
Name of the Plan
Tariff value
Day Time Unit Price (direct debit)

price/kWh

Night Time Unit Price (direct debit)

price/kWh

Standing Charge (direct debit)

price/kWh

Day Time Unit Price (cash payment)

price/kWh

Night Time Unit Price (cash payment)

price/kWh

Standing Charge (cash payment)

price/day

Home Energy Secure
24 months fixed

20.93 p

9.439 p

22.73 p

22.052 p

9.945 p

29.138 p

Energy with Boiler Cover
18 months fixed

20.93 p

9.439 p

22.769 p

22.052 p

9.945 p

29.177 p

Green Future
24 months fixed

20.93 p

9.439 p

27.426 p

22.052 p

9.945 p

33.834 p

Electric Drivers Energy Plan
18 months fixed

19.048 p

4.476 p

23.81 p

20.16 p

4.982 p

29.177 p

Standard Variable
Variable

21.157 p

9.53 p

25.339 p

22.279 p

10.036 p

29.66 p

Safeguard PAYG
Variable

21.202 p

9.1 p

29.67 p

/

/

/
British Gas: Contact Details 2020
Type of Enquiry
Number to contact
General Enquiries
Do you have a general question, query or concern about your British Gas bill, energy plan, smart meter, or anything else? Give this number a ring!

0333 202 9802


Open from 8am to 8pm during the week, 8am to 6pm on Saturday, 10am to 4pm on Sunday.
Top up plans
Top up plans come with their own specific queries. Luckily, British Gas have a separate number for these.

0330 100 0303


8am to 8pm during the week, 8am to 6pm on Saturday.
Complaints
Complaints can be awkward, but they are important to raise. Here is the British Gas complaints line.

0333 202 9532


8am to 8pm during the week, 8am to 6pm on Saturday

Or send an email to: customercomplaints@britishgas.co.uk
Complaints Pay As You Go
You might have a complaint about your PAYG plan. PAYG tariffs are pretty different from regular plans, so you can ring this number to chat to an expert who will advise you on your issue.

0333 202 9433


8am to 8pm during the week, 8am to 6pm on Saturday
British Gas Home Services complaints
Now, if you have a complaint about something totally different regarding Home Services, this is the number for you!

0333 200 8899


24 hours a day, seven days a week
British Gas HomeCare
Do you need some advice about British Gas HomeCare? Need to take out cover for a breakdown or a repair? Give this number a ring.

020 3936 0059


24 hours a day, seven days a week
Urgent breakdown

0333 200 8899


24 hours a day, seven days a week
Less urgent one-off repairs

0333 202 9799


8am to 8pm during the week, 8am to 6pm on Saturday
British Gas boilers
The number for all things British Gas boilers.

0333 202 9450


Monday to Friday from 8am-8pm or Saturday from 8am-6pm
New home set up
Moving house? Exciting! Want to stick with or move to British Gas? Cool! This is the number to ring.

0333 202 9802

New customer
Not a British Gas customer yet but want to know more about their plans and how to switch? This is the number for you.

0333 202 9505


8am to 8pm during the week, 8am to 6pm on Saturdays
Business energy - New customer
Call this number to get a quote on switching your business energy plan over to British Gas

0333 414 5739

Business energy - General enquiries
Call this number if you have any queries about British Gas business energy

0333 331 0576


Monday to Friday from 8am-6pm or Saturday from 9am-1pm