So Energy Tariffs 2020: Compare Prices and Switch
Looking for the best energy deal on the market? Switch to a new supplier in
minutes!
Call us and let
our experts switch you to a new energy plan for free.
Their credo of "simplicity, honesty and great value" is exactly what many energy suppliers need in an era where tariff choices can get extremely complicated. Especially since in this era, UK energy consumers are spending over £800 million more than they should on their gas and electricity. But do So Energy Tariffs really offer the value for money that the brand claims? Or is it just more of the slick marketing patter that UK energy consumers have heard so many times before?
:house: COVID-19
As of January 5, 2021, according to the UK
government's website, the UK will enter another period of lockdown. We at Switch Plan want to let you know that although our business goes unaffected, we understand that the lives of all have been affected by these trying times. Our team of experts are working hard to ensure that you make savings on your energy bill by switching suppliers. Read more about your energy supply during <"https://www.switch-plan.co.uk/covid19/">COVID-19 in our article.
In this post we aim to find out! We'll compare the So Energy tariffs that are available in 2020. So you can make a clear and informed choice whether So Energy is the right supplier for you. So Energy is a small energy supplier that's developed a big reputation since it came onto the scene in 2015.
So Energy Tariffs and Prices
So Energy's website claims that the brand offers "guaranteed low prices" as well as 100% renewable energy and "award winning customer service". With a wealth of positive Trustpilot reviews (the brand is ranked at 4.8 out of 5 at the time of writing), it's clear that they live up to their reputation for customer service. But are So Energy tariffs more affordable than comparable green energy suppliers?
So Energy wants to be "the last supplier you ever switch to", and constantly adjust their pricing so that they remain among the most competitively priced on the market. However, believe it or not, they have just one tariff available.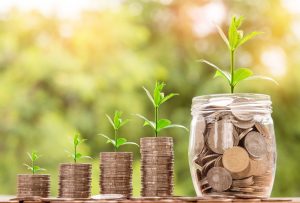 Let's take a closer look.
So Energy standard tariff
Unlike most energy suppliers, So Energy has no standard variable rate tariff to which customers default when their fixed rate tariff draws to the end of its contract. Instead, it offers a single fixed-rate tariff. When this expires, a new 12 month contract is established with rates that are calculated to be among the most competitive on the market.
Let's take a closer look.
So Birch: Fixed rate tariff
Birch is the name currently given to So Energy's 12 month fixed rate tariff. It is available both to customers with both single rate and dual rate meters (e.g. Economy 7 and Economy 10).
Although this is a fixed rate tariff, the early exit fee is an uncommonly meagre £5 per fuel. And don't forget that if you leave any fixed rate tariff within 49 days of your contract's end date without incurring any exit fees at all.
Rates for So Birch tariff are as follows. These are based on UK averages. Your rates may vary slightly, depending on where in the country you live. All rates include VAT at 5%:
| Energy Cost | Price |
| --- | --- |
| Electricity unit rate | 15.74p per kWh |
| Electricity standing charge | 22.05 per day |
| Gas unit rate | 2.86p per kWh |
| Gas standing charge | 22.05p per day |
We can use these figures to calculate the average energy user's monthly and annual gas and electricity costs. This assumes the UK average usage of 12,000 kWh of gas and 2,900 kWh of electricity. By extrapolating the unit rates and standing charges for the So Birch tariff, we arrive at:
Estimated monthly cost: £80
Estimated annual cost: £961
As we can see, this falls significantly short of the Ofgem Energy Price Cap. This currently stands at £1,042 for both fuels. The lowest that it has been since it was first introduced in January 2019.
This tariff is available either by monthly direct debit, quarterly direct debit or quarterly upon Receipt of Bill (RoB). Uncommonly, we found that the quote we were given when using the website was the same however we chose to pay.
So Energy prepayment tariffs
Unfortunately, So Energy does not offer tariffs for customers with prepayment meters at the time of writing. However, the website states that "We are working hard to offer this and hope to be in a position where we can supply you soon".
So Energy Economy 7 tariff
Although the So Birch tariff is available for both Economy 7 and Economy 10 meters, the website does not offer day and night unit rates when retrieving a quote.
So Energy tariffs compared: Which is the cheapest tariff?
Ordinarily, we would compare So Energy's tariffs to illustrate which offers the best value for money. However, in this case, we are unable to do so as So Energy has only one tariff.
We can, however, compare the So Birch tariff to other, similar tariffs on the market from similarly sized suppliers. To ensure a like-for-like comparison, we have compared this tariffs with other similarly priced 12 month fixed rate tariffs, or green tariffs that offer 100% renewable electricity.
See how the So Energy tariff measures up against the competition in the table below:
| Supplier & Tariff Name | Electricity Unit Rate (per kWh) | Gas Unit Rate (per kWh) | Daily Standing Charges | Early Exit Fee | Estimated Monthly Cost | Estimated Annual Cost |
| --- | --- | --- | --- | --- | --- | --- |
| So Birch | 15.74p | 2.86p | 44.10p | £5 per fuel | £80 | £961 |
| Utility Warehouse Green Fixed | 17.542p | 3.024p | 27.319p | £25 per fuel | £76 | £912 |
| Bulb Varifair | 14.107p | 3.061p | 40.23p | N/A | £76.94 | £923.28 |
| Entice Energy Fixed Saver | 14.384p | 2.958p | 53.617p | £31.50 per fuel | £81 | £967.80 |
As we can see, So Energy is similarly priced to comparable energy tariffs on the market. However, while there may be a few that are slightly cheaper, the glowing customer reviews and reputation for customer service may provide the brand's "value-added" here.
So Energy business tariffs
So Energy does not currently offer energy tariffs for business customers, as is often the case with smaller green suppliers. However, given So Energy's popularity and near-uniformly positive reviews, it's safe to say that the brand's star is on the rise. We might reasonably expect that as the brand grows, its range of offerings might expand to include business customers in the future.
So Energy price changes in 2020
Unlike other energy suppliers who change their prices in line with the Energy Price Cap (indeed, many suppliers adjust their rats to meet the cap rather than undercut it), So Energy is always changing its prices. It does this in line with its commitment to be among the cheapest 10% of fixed tariffs at all times.
Get a So Energy Energy quote today
The prices above are based on averages, and are intended as a guide rather than an indicator of exactly what your household will pay. We can look at your energy usage in order to let you know exactly what you can expect when you choose So Energy's fixed tariff. We can also scour the market to ensure that this is among the cheapest green energy tariffs for your household.
We can even manage your switch from end-to-end, bringing you cheaper, greener energy faster.
So don't switch without getting in touch with us first!
Would you like to know more information? If so, check out our article about So Energy Reviews.