Can My Energy Supplier Stop Me From Switching?
Looking for the best energy deal on the market? Switch to a new supplier in
minutes!
Call us and let
our experts switch you to a new energy plan for free.
Unlike with other utilities such as TV subscriptions or broadband, switching energy suppliers doesn't change the quality of the utility provided – only the customer service. At Switch-Plan, we aim to get our customers the best deal through switching energy providers. One of the best ways to keep your bills low is to switch energy providers. But, what if your energy supplier stops you from switching?
COVID-19
The coronavirus pandemic is likely to affect all of
our personal finances. However, the UK lockdown will not affect the services we provide.
Our team of experts are working hard to ensure that you make savings on your energy bill
by switching suppliers. Read more about your energy supply during COVID-19
here.
When can your energy supplier block your switch?
While there are extremely limited circumstances in which they can do so, unfortunately, your current energy supplier can block your switch. However, these circumstances aren't common, and a large majority of energy switches take place without a hitch and are successfully completed within 17-21 days.
There are three main reasons why an energy supplier can (legally) block you from switching:
If you owe your current supplier money, and have been in debt to them for more than 28 days
If you're on an unsupported meter
(In very limited circumstances) if your home is rented.
If any of these points strike fear in you, don't worry! Read on and we'll talk you through them.
If you've been in energy debt for more than 28 days
The first point is that if you've been in debt for more than 28 days, it's unlikely that your energy supplier will let you switch, and will move to stop you from switching. That doesn't mean you're stuck with that supplier forever, but you will need to get out of energy debt before being allowed to switch to a new supplier.
However, there are two key exceptions to this:
If it's not your fault that you're in debt, and it's due to an error on their side
If you're on a prepayment meter.
If your energy supplier has wrongly estimated your bills, this can be one reason why you'd be in debt. However, if it's their fault or an error on their part – such as if you've supplied regular meter readings and they won't change their estimates to reflect your proper usage – you're still entitled to switch supplier. If you do end up owing them money once they've rectified the issue, this will be reflected in your final bill, which you will still have to pay back.
If you're on a prepayment meter, and you're in debt, you can switch supplier unless you owe more than £500 per fuel. However, you'll need to 'transfer' this debt to your new supply and continue to pay by prepayment meter. This is the 'Debt Assignment Protocol'.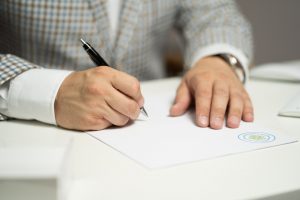 If you're on an 'unsupported' meter
Secondly, if you're on an unsupported meter such as a prepayment meter, Economy 7 or Economy 10, your supplier may stop you from switching if your new tariff won't support this. Some UK energy suppliers don't have prepayment tariffs or Economy 7 or 10 tariffs – all of which require different rates and specific support than their usual tariffs.
If your home is rented
Last of all, if your home is rented, it may be harder to switch. But please be assured that this is in a minority of cases, not a majority. If you're responsible for paying the bill and your name is on the bills, then switching energy supplier shouldn't be a problem if you're renting.
However, some landlords in rented or shared accommodation have their names on the bill, and if this is the case, you'll need their permission to switch. If the energy supplier knows this, they may block your switch until they're given permission by the landlord or homeowner.
What to do if your supplier is stopping you from switching
If none of the above three criteria applies to you and your energy supplier is still stopping you from switching, this may be unlawful. As with all complaints, you'll need to start by speaking to your current supplier, rather than heading straight to the Ombudsman.
If you're keen for Ombudsman involvement, you'll need to prove to them that you've given your energy supplier the time to put things right, and that you've tried to come to a resolution with them.
When complaining to your energy provider, the following steps must take place:
Speak to your energy provider's customer service team, ideally over the phone where possible
Your energy supplier then has a fixed amount of time to get back to you with a resolution or an update on your complaint until it's resolved
Within 8 weeks, you'll either receive a 'decision letter' or a 'letter of deadlock' from them.
If you're not satisfied with their solution after this process, or you don't get a decision letter or letter of deadlock within 8 weeks, you can escalate this to the Ombudsman for impartial intervention. To get in touch with the Ombudsman Services, you'll need to start using their online complaints service.

How do I transfer my energy supplier?
For the easiest way to transfer energy suppliers, get in touch with Switch-Plan! Transferring to a new energy supplier couldn't be easier, and takes a 10-minute phone call to get started. What's more, is that we find the best deal for your household and personal circumstances, and take care of the entire switching process for you – including letting your current or 'old' energy provider know.
To get started:
Give us a ring on

0330 054 0017

Our energy experts will give you a free price comparison, based on your wants and needs
When we've worked with you to find the perfect one, we'll handle the entire switchover process for you.
Do I need to contact my energy supplier when I switch?
Not usually, no. When you switch, often your new energy supplier will let your current energy supplier know of your intent to switch and their switchover date.
However, to ensure that the switch runs as smoothly as it can and that you get your final bill – which may include a refund to you – as soon as possible, it's best practice to give them a final meter reading on switchover day.
Sometimes delays can be caused with final bills due to your new provider taking a while to share your final meter reading with them, so to keep everything running smoothly it's best to give both energy suppliers the same meter reading on switchover day. Don't forget that for dual fuel (gas and electricity) customers, you'll need to provide one reading for each.
Would you like to know more information about switching energy suppliers? Great! Read more here: