Business energy suppliers: who's the best in 2022?
Looking for the best energy deal for your business? Switch to a new supplier in minutes!
Call us and let our experts switch you to a new energy plan for free.
Monday to Friday – 8.30 am to 5.30 pm
Ad - Service available Monday-Friday from 8.30 am - 5.30 pm
Looking for the best energy deal for your business? Switch to a new supplier in minutes!
Call us and let our experts guide you to the best energy plan on the market. For free.
Monday to Friday – 8.30 am to 5.30 pm
Ad - Service available Monday-Friday from 8.30 am - 5.30 pm
Your business, just like your home, needs gas and electricity to function at its best. Indeed, having the right business energy suppliers is arguably much more important than having the right suppliers at home. A loss of service for your utilities can impact your productivity and profitability. Long drawn out issues with customer service can drag you away from the helm of your business. And needlessly high energy bills can impinge on your business cash flow causing stagnation or even a loss of profit margin.
Last updated: August 2022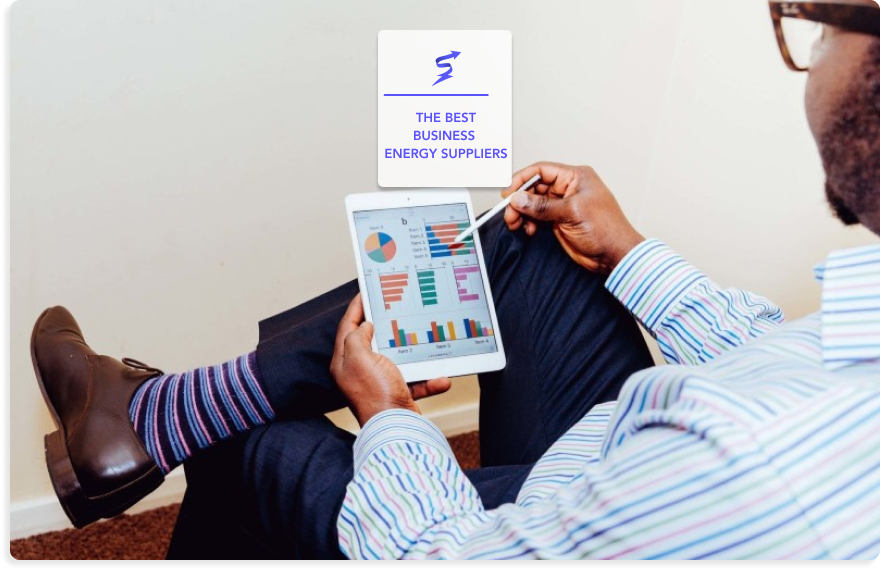 When you run a business, every penny counts. Your business energy costs are, in many ways, very different from your household budget. But they do have some similarities. It's important in both to manage excessive and unnecessary costs. It's important to have a healthy cash flow so that you can pay your bills on time and avoid penalties or fines. It's vital that you have cash held in reserve for when something goes awry or when you need to make capital investments that will make your business (or your home) better. And in both your business and domestic finances it may prove disastrous when costs spiral out of control. Which is a pressing concern if you don't know the best business energy suppliers.
Switching business energy suppliers isn't necessarily as easy as switching domestic suppliers. Longer and more prohibitive contracts mean that it's even more important to ensure that your business has the right supplier for its needs.
Who is the best business energy supplier?
This is the burning question for all business owners. And while we'd like to definitively name a supplier for you, the truth is… it's not that simple. There are many variables that determine the best energy supplier for your needs.
The best supplier will depend on the size of your business, your location and your operating hours. Like domestic meters, commercial energy meters can have Economy 7 or dual rates, and you may find that you make substantial savings if you operate through the night.
Then, of course, it's important to consider your personal priorities as a business owner. Sure, you'll want to save money. But you'll also want to factor in other considerations such as:
Customer service
You have enough to contend with running your business. You want to know that your precious time won't be wasted on hold with energy companies waiting to speak to an actual human being. As such, you'll likely be drawn to suppliers that have a reputation for good customer service, clear communications and timely, decisive responses to queries and complaints alike.
Reliability
A loss of service at home is a huge inconvenience. But at work it can be catastrophic and highly detrimental to both productivity and profitability. As such, many business owners consider reliability their highest priority. As a result, they may gravitate towards the "Big 6" energy companies… even though they won't necessarily get the best value for money.
More than ever, businesses are aware of their Corporate Social Responsibility (CSR). They understand that their clients expect them not just to offer value but to operate in an ethical and environmentally friendly way. As such, there are many businesses that are drawn to renewable energy suppliers. The good news is that most of the bigger suppliers have at least some renewable energy sources as part of their energy fuel mix. These include wind energy, biomass energy, solar energy and hydroelectricity. There are some that even supply green or carbon neutral gas from renewable sources like farm and animal waste.
List of business electricity suppliers and their rates
At the time of writing there are 57 active energy suppliers, and most of them supply electricity and gas to businesses. All of the "Big 6" energy suppliers have business energy rates. In case you weren't aware, the "Big 6" are:
However, there are a wide array of smaller suppliers to choose from. Among these, there are some that supply energy exclusively to businesses and do not have any domestic customers at all. These include:
Contact Natural Gas (CNG)
Gazprom Energy
Total Gas & Power
Crown Gas & Power
Smartest Energy / Dual Energy
While it would be impractical to list all of the business energy suppliers and their rates, we have compiled a table below of some of the most popular business electricity suppliers, along with their standing charges and unit prices per Kilowatt hour (kWh). These are based on UK averages and yours may differ depending on your location and the size of your operation.
The wholesale cost of business energy (and of course how much you use) are major factors in determining the size of your energy. But there are other potential factors to consider, including:
Your energy profile and what kind of business meter you have.
The size of your business.
The length of your contract, and whether or not it's on a "rollover rate".
Even your company's credit rating can affect your energy costs. Some suppliers mitigate their risk by giving the best rates to the financially healthiest businesses.
Who is the cheapest business electricity supplier?
It's difficult to ascertain the cheapest business electricity supplier for you, because there are so many variables at play.
However, as we can see, Octopus Energy, Opus Energy, and Dual / Smartest Energy have some of the best rates on the market.
List of business gas suppliers and their rates
| Supplier | Why Businesses Choose Them | Price (pence per kWh) | Standing charge (pence per day) |
| --- | --- | --- | --- |
| British Gas | Industry standing / reliability | 6.19p | 160.26p |
| Bulb | Emphasis on renewability | 3.08p | 27.4p |
| EDF Energy | Discounts and affordability | 4.023p | 26.52p |
| E.ON | Scalability | 5.16p | 98p |
| Yü Energy | Customer service | 5.53p | 349.00p |
What determines my business gas costs?
As with business electricity, the wholesale cost of the gas you use makes up much of the cost of your gas bill. Additionally, there are a number of charges and fees that also add to the cost of your bill. These include:
System operator capacity charges (the cost of making capacity available to you)levied by the National Grid and Local Distribution Zone operators
System operator commodity charges (the cost of distributing the volume of gas to you)
Metering, and meter reading agency costs
Shaping charges. These are essentially ways for suppliers to mitigate their risk.
Who is the cheapest gas supplier?
Just like with business electricity, it's hard to definitively state which gas supplier will be the cheapest for your business. However, E.On, Bulb, Octopus Energy, Total Gas and Power and Corona Energy are all good bets.
Do any business energy suppliers offer dual fuel tariffs?
Alas, no. The kind of dual fuel tariffs that domestic energy consumers enjoy simply aren't available to businesses. You'll need to negotiate and secure separate contracts for each fuel. However, these needn't necessarily be with the same supplier.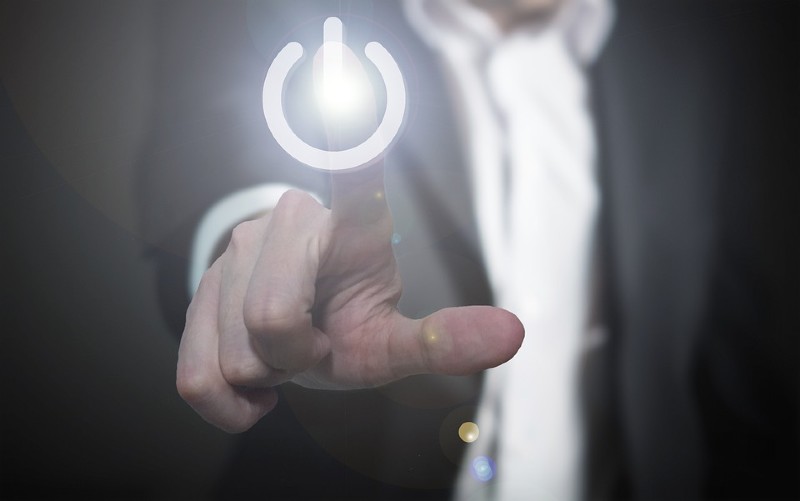 Who provides green energy for businesses?
All of the "Big 6" now have at least some renewable energy in their energy fuel mix. Indeed, British Gas, Scottish Power, SSE, EDF, E.On and NPower, all have 100% renewable business fuel products, even if their energy mix isn't yet 100% renewable across the board.
But there's huge scope for green business energy outside of these big brands.
As the UK energy market has expanded, many new players have entered the game in recent years. While many of these are smaller, independent suppliers, many of them are growing in size, scope and market ubiquity.
As such, there are many green energy suppliers that can supply 100% renewable energy and even some that provide green gas from renewable sources.
These include:
Bulb
Ecotricity
Pure Planet
Who provides the best quality of service for big / small companies
When you choose a business energy supplier, you want to know that they can keep up with your needs, not just in terms of energy supply but in terms of customer service. You need a supplier that can scale up with you as your business grows or manage your account effectively if you're an enterprise-level company.
While each of the "Big 6" has more than their fair share of high-profile, big-business customers, they are by no means the only ones equipped to manage your small or big business needs.
Some of the top-rated business energy suppliers for customer service are actually smaller independent suppliers. Some of the most commonly lauded by business customers of all sizes include:
Affect Energy
Yü Energy
SO Energy
Ecotricity
Bulb
How to switch business energy supplier
Lengthy contracts and more exacting terms make it slightly more difficult to switch business supplier. Your supplier is legally obliged to provide written notice when your contract is due to expire. They will usually do this within 8-12 weeks of your contract's expiry date. To switch supplier, you should carry out the following steps as soon as you receive your notification of expiry:
Double check that the contract expiry date is accurate.
Write a termination notice to your supplier, in your name or someone else recognised by the supplier.
Be sure to send it on company headed paper or from a business email address.
Make sure it includes your business energy account number for faster processing.
Send it to your supplier by recorded delivery as soon as you can.
Start looking into new quotes for your electricity and gas.
And don't forget, if you need to change your domestic energy plan too, we'd love to hear from you!
Call us today on 0330 818 6223. We're available from 8.30 am to 5.30 pm.
Read more about business energy here:
Available Monday to Friday from 8.30 am until 5.30 pm
FAQ
Why are my business energy bills so high?
If your energy bills seem disproportionate to your usage, the problem may be with the contract you're on. You may be on a "deemed contract" that you inherited when you moved onto the premises. Or you may be on a rollover contract with a supplier after your contract expired. Either way, you're almost certainly over-spending on your energy. Ofgem has some (Useful Information) on different types of business energy contracts.
Are green business energy suppliers worth it?
In a word, yes. There was a time that green energy (especially green business energy) may have come at a premium. But at a time when renewables have become the biggest contributor to the UK energy market, there are so many green energy options from a range of business energy suppliers (both large and small) that you may well find that you can save money even with a 100% renewable energy fuel mix.
When should I switch business energy suppliers?
Business energy contracts are typically much longer than their domestic equivalents. You can expect a typical fixed business energy contract to last at least 5 years. However, you can (and should) change business suppliers within 6 months of your contract's expiry. Otherwise you could risk losing money on an expensive rollover contract.  
Why can't I see more business energy tariffs online?
Although this can be very frustrating for business customers (especially those who are used to shopping around for their domestic energy), business energy suppliers do not have the same variety of "off the shelf" tariffs that are available to domestic customers. This is primarily because business energy needs are so incredibly diverse, and companies can use wildly different quantities of energy. 
Updated on 8 Aug, 2022