Business gas: prices & suppliers
Looking for the best energy deal for your business? Switch to a new supplier in minutes!
Call us and let our experts switch you to a new energy plan for free.
Monday to Friday – 8.30 am to 5.30 pm
Ad - Service available Monday-Friday from 8.30 am - 5.30 pm
Looking for the best energy deal for your business? Switch to a new supplier in minutes!
Call us and let our experts guide you to the best energy plan on the market. For free.
Monday to Friday – 8.30 am to 5.30 pm
Ad - Service available Monday-Friday from 8.30 am - 5.30 pm
Just like with domestic energy, you can switch your business electricity supplier or tariff to get a better deal. Business energy costs money and keeping everything powered is one of the biggest outgoings for any business, so it's good practice to know your options and make sure you're on a tariff that suits your needs.
Last updated: April 2022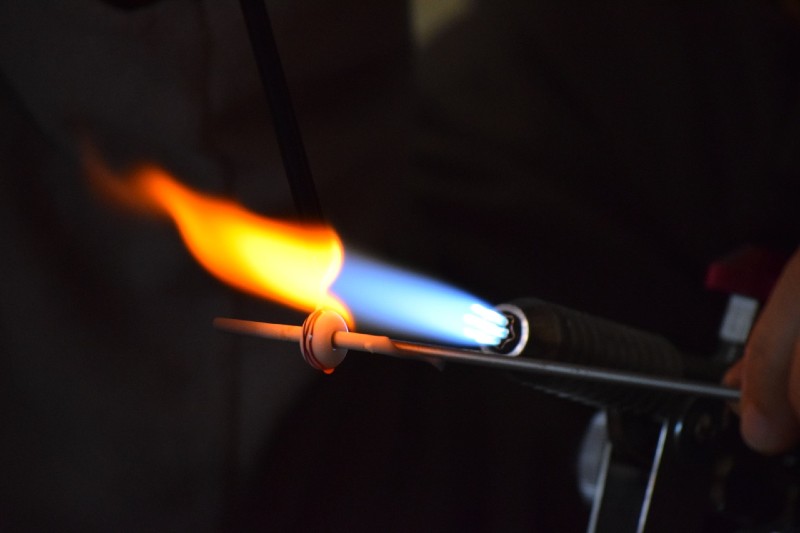 Just as you need to carefully balance your household budget, you also need to manage your business' intricate cash flow. The wrong business gas tariff could see you waste a small fortune every year, eating into your profit margins. And when it comes to performance metrics, there's no better indicator of your business' health than your margin.
From restaurants and hotels to office buildings, all kinds of commercial premises use gas. And none of them can afford to pay over the odds. After all, one supplier's gas is as good as any other for your business. Why pay more and impinge on your profits? Let's get to know the business gas industry a little better.
Business gas explained: What's the difference between domestic and commercial gas?
Business gas uses the same network of pipes and manifolds as domestic gas. And, just like domestic customers, business gas users need to ensure that they're reporting their usage to their suppliers regularly in order to receive accurate bills. Not to mention switching suppliers when they know they can get a better deal.
But the way in which energy companies supply it, the packages that are available, and the standing charges and unit rates are often markedly different. Commercial customers don't choose from set tariffs like domestic energy consumers. Instead, tariffs are built more around the business' needs and usage.
A business premises will also have a different kind of meter to a domestic property. Business energy also differs depending on if you own a small business or a larger, more corporate business. Although, like domestic meters there are single rate and economy 7 meters for commercial properties. This is so that energy suppliers know to charge your company at commercial gas rates rather than domestic rates.
Generally, the principal differences are:
Cheaper rates per kWh
Longer and more ironclad contracts (typically lasting for around 5 years)
No dual fuel or "off the shelf" tariffs
No cooling off period if you change your mind
How does business gas pricing work? Is business gas more expensive than domestic?
Business gas pricing tends to operate on more stripped-back tariffs than you see on the domestic energy market. Businesses are free to choose between fixed and variable rates, and while gas rates per kilowatt hour (kWh) are cheaper than their domestic counterparts, there are supplementary costs that drive up energy bills. For instance, commercial energy is charged VAT at a rate of 20% as opposed to 5%. There's also the Climate Change Levy, a government tax on non-renewable energy sources. Rates may also vary depending on the size of your business, with larger and enterprise-level businesses getting more favourable rates per kWh. Although this will usually mean committing to a longer contract.
What makes up your business gas bill?
The bulk of your business gas bill comes from the wholesale cost of the gas you use. According to British Gas 44% of our nation's gas supply comes from offshore sea platforms in the North Sea and East Irish Sea. A further 47% is pumped in from continental Europe, while the rest is imported from around the world as LNG or Liquid Natural Gas.
On top of this, a number of charges also contribute to the cost of your bill including:
System operator capacity charges (the cost of making capacity available to you)levied by the National Grid and Local Distribution Zone operators
System operator commodity charges (the cost of distributing the volume of gas to you)
Metering and meter management costs
Supplier risk management costs (known as a "shaping charge")
Meter read agency charges (where appropriate)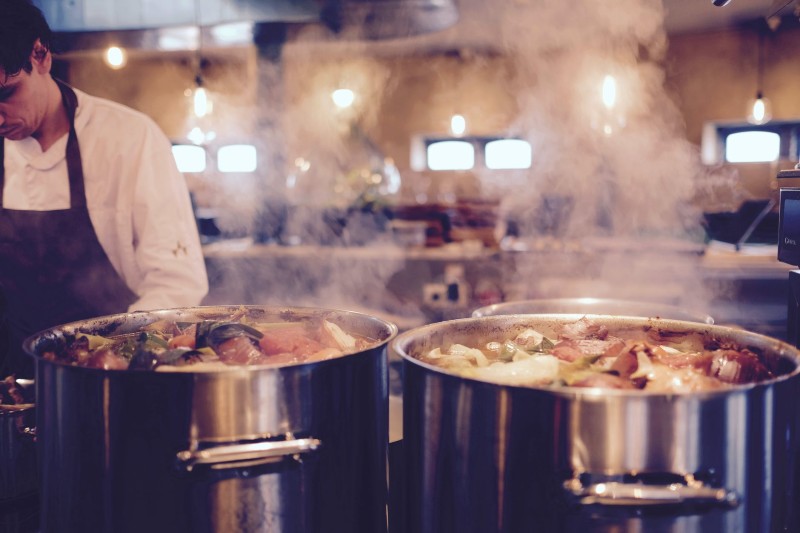 Who supplies business gas? A list of business gas suppliers
A number of the UK's 57 active energy suppliers have business gas tariffs available. However, rather than list them all, we've compared the UK's top 5 with average costs and what makes them popular for business owners. Please refer to the chart below:
| Supplier | Why Businesses Choose Them | Price (pence per kWh) | Standing charge (pence per day) |
| --- | --- | --- | --- |
| British Gas | Industry standing / reliability | 6.19p | 160.26p |
| Bulb | Emphasis on renewability | 3.08p | 27.4p |
| EDF Energy | Discounts and affordability | 4.023p | 26.52p |
| E.ON | Scalability | 5.16p | 98p |
| Yü Energy | Customer service | 5.53p | 349.00p |
Prices are based on UK averages and are accurate as of October 2020.
Who is the cheapest business gas supplier?
This is a difficult one to answer, as your costs will vary depending on your usage, your location and the size of your business. However, suppliers with the most competitive rates for business energy (including business gas) include:
What's green business gas?
Green gas is natural gas that's sourced from environmentally sustainable sources – such as plants or animal / farm waste.
While green electricity is widely available, however, environmentally friendly gas is still in its early days and may not necessarily be available in your area. However, if you're able to find a green supplier with carbon-neutral gas in its energy mix, this can not only save you money on Climate Change Levies but add some green credibility to your business enhancing your Corporate Social Responsibility.

Our energy experts are here to help
Free service - Available Monday to Friday from 8.30 am until 5.30 pm
How does switching business gas work? What do I need to switch?
In many ways, switching business gas suppliers and tariffs is just like switching for their domestic counterparts. However, lengthier and more prohibitive contracts can make things a little more complicated. And, let's be honest, you've got a business to run! You don't have time to waste perusing the market for the best deals.
We can do all the heavy lifting for you. If you can provide us with a snapshot of your monthly or annual gas use, your business postcode and MPRN, your current supplier's name and when your contract expires, we can find the perfect tariff and supplier to match your needs. What's more, we'll even manage your switch from end-to-end. So you can focus on doing what you do best.
Sound like a plan? We thought so!
Call us today on 0330 818 6223. We're available from 8.30 am to 5.30 pm.
To read more on this topic, check out these guides:
Available Monday to Friday from 8.30 am until 5.30 pm
FAQ
️ I'm running a business from home. Will my gas meter need to be replaced?
If you're running your business from a residential address, you'll almost certainly have a domestic energy meter. As long as you continue living in the property, you'll be unable to get a commercial meter.
What affects business gas prices?
As well as the wholesale cost of energy, business gas prices are affected by charges from the National Grid, meter management costs and other sundry costs added by energy suppliers to mitigate their risk.
When can I switch business gas suppliers?
Unlike domestic energy contracts, business contracts are lengthy and ironclad. It's quite typical for a business energy contract to last over 5 years, while domestic tariffs will usually last around 12-24 months.
However, you can switch business gas suppliers within 6 months of your contract's ending without incurring any kind of penalties.
⚡ Do businesses have dual fuel tariffs like domestic properties?
Unfortunately not. Although many energy suppliers provide both electricity and gas to businesses, they do not offer the kind of dual fuel tariffs that they offer to their domestic energy consumers.
Instead, businesses need to secure separate contracts for each fuel. But this isn't necessarily a bad thing. It gives you the freedom to find the best deals on individual fuels from different suppliers.
Updated on 11 May, 2022