SSE Reviews: How good is their customer service?
Want to switch energy supplier to SSE?
Let our experts advise you on the best offers on the market!
Monday to Friday – 8.30 am to 5.30 pm
Switch Plan disclaims that they are not in partnership with SSE
Ad
Want to switch energy supplier to SSE?
Let our experts advise you on the best offers on the market!
Monday to Friday – 8.30 am to 5.30 pm
Switch Plan disclaims that they are not in partnership with SSE
Ad
Spill the tea. Let's talk about SSE power. SSE is one of the biggest energy suppliers in the UK. Along with British Gas, Scottish Power, E.On, N Power and EDF they supply 70% of the UK's electricity and 69% of its gas. According to Ofgem, SSE has a market share of over 15% following its acquisition by OVO Energy. That's a lot of customers relying on SSE for their gas and electricity. But what do their customers say about the service that they provide? What is the consensus we can glean from looking at SSE reviews? Do the lived experiences of real SSE customers live up to the expectations that we might have of such a large supplier?
Last updated: August 2022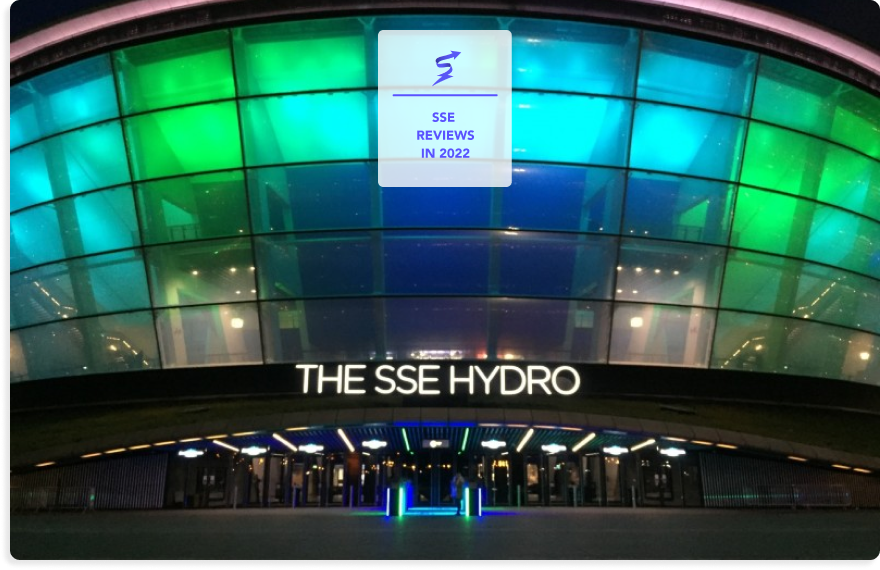 In this post we'll look at real SSE reviews and data from a number of other sources in order to get a clear picture of what it's like to be an SSE customer. Hopefully, this will allow you to make an informed decision about whether or not SSE is the right supplier for your household.
Also, not to mention, if after this article you have decided that SSE power is not for you, give us a call at the number on the top of the screen! Our experts can help you switch energy suppliers and find the best plan for you within 20 minutes.
Is SSE's customer service any good?
Of course, most of us choose a new energy supplier based on how reasonably priced (and renewable) their energy tariffs are. But while these are certainly important considerations, they can be of little comfort when you're waiting on hold for an operator to get around to answering your call. Or when something has gone awry with your bills and nobody seems to have any answers for you.
With that in mind, let's take a look at the information that's available to us online to see what SSE's customers really think about them…
SSE reviews: What do customers say about them?
There are a number of sources from which we can gather SSE reviews and other data that give us an indication of how well the supplier looks after its customers. The majority of our investigation here will rely on data from the company's Trustpilot page. However, we will also take a look at their Citizens Advice ranking, and what customers say about them on Reviews.io.
On SSE's Trustpilot page, the brand has a customer score of 4.4 at the time of writing. This is within the threshold to be classified as an "Excellent" rated supplier.
Out of 4,464 reviews left by customers:
3,064 (69%) were rated "Excellent".
438 (10%) were rated "Great".
138 (3%) were rated "Average".
111 (2%) were rated "Poor".
714 (16%) were rated "Bad".
These are encouraging figures. However, the picture on Reviews.io is substantially less cheerful. The company has only 18 reviews on the site, yet have a rating of just 1.78 out of 5 stars, and only 17% of reviewers would recommend SSE. Remember, however, that as consumers we tend to be much more likely to leave a review when we have a negative experience. The difference may be that SSE (and all other energy suppliers) actively invite reviews on Trustpilot which may account for the positive reviews from customers who might not leave a review unless prompted.
Our energy experts are here to help
Free service - Available Monday to Friday from 8.30 am until 5.30 pm
On Citizens Advice's rankings, SSE are ranked #15 out of 38 suppliers listed, just behind the energy giant British Gas at the time of writing. SSE performed well in all of Citizens Advice's performance metrics except for call centre wait times. While the average wait time of 5 mins 29 seconds is not the worst on the market, it was long enough to drag down the brand's aggregate score.
Below, we'll look at the good the bad and the ugly to get a better understanding of what SSE's customers think about them…
The good
Positive reviews mostly focused on the polite and helpful staff, who go above and beyond. Reading through reviews, the same names of customer service agents keep popping up, which is an encouraging sign that the staff consistently go the extra mile for their customers. Other positive reviews mention ease of switching, fast and decisive issue resolution, and positive experiences with engineers and smart meter installations.
We include some quotes from real reviews to provide a flavour of customers' experiences:
"Very efficient and they kept me well informed of when my smart meters were going to be installed. The installer was very polite and did a very good job".
"Everything was explained very clearly, all questions were answered satisfactorily and the staff involved were friendly and made every effort to make the process go smoothly and without rushing through."
[The member of staff] went out of her way to help a very disgruntled customer resolve a very frustrating situation. She has chased up matters on my behalf and has kept in contact today to try and get matters resolved. First class service. Thank you … faith restored".
The bad
Of course, like every energy supplier (especially one of its size) SSE sometimes gets it wrong. And while negative reviews count for just 18% (between "poor" and "bad" reviews) of overall customer reviews, we think it's important to recount them here. We also include information from Reviews.io in the interests of balance.
Negative reviews predominantly revolved around long wait times to speak to a customer service agent, problems with smart meters and installations, as well as billing inaccuracies. Failure to resolve issues quickly was also a factor in some reviews we encountered. You can see some customer comments below:
"All was fine until we had a smart meter installed but only half the job was done (the new meters were fitted but the actual smart meter was never fitted due to 'connection issues'). Despite reassurances that this would be sorted, it never was. Our bills after this were very erratic."
"Lack of transparency on complaint and no feedback from anyone as time of writing this post".
"Shocking customer service. Have contacted customer service several times and no one has got back to me".
The ugly
Sometimes, customers' interactions with their energy suppliers go really awry. And while these interactions are by no means representative of a typical customer experience with SSE, they should be documented here for the sake of balance.
"Over an hour on two occasions waiting for a human answer".
"Takes ages to speak to them as on hold for ages. Then just fob you off. Can't get gas supply back on but they don't care at all about it. Staff very rude."
"I got into debt as I have storage heaters which are broken. However I set up a payment plan which was the maximum I could do and they increased it WITHOUT my permission. I rang them to sort it out, they didn't listen, refused the amount I could pay and were rude."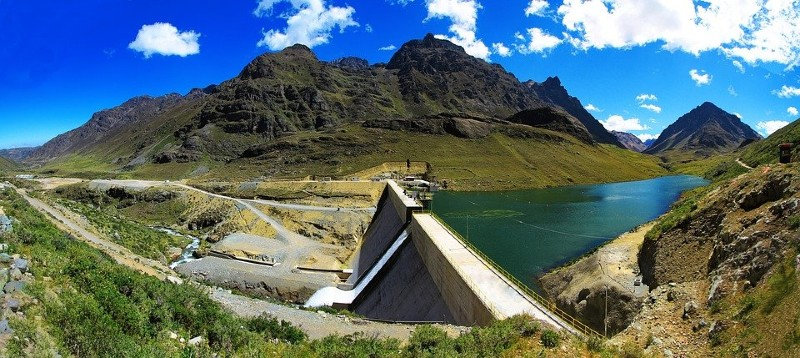 Now that we've looked at a range of SSE reviews, let's take a look at some data from other sources to get a clearer idea of how the company performs in the areas that matter the most to you.
SSE value for money
When it comes to value for money, customer sentiment is neither terribly enthusiastic nor outraged. In an independent customer survey last year, SSE were rated 3 out of 5 stars, indicating that customers are broadly satisfied with SSE's pricing and tariffs. However, like most of the "Big 6" energy suppliers, SSE's tariffs are not the cheapest on the market. Indeed, in September of 2020, SSE's energy prices were reduced by 7% in order to accommodate the newly reduced energy price cap of £1,042 per year.
SSE response time
As we've seen previously, SSE's slow customer service response time was a serious factor in impeding its overall rankings in the Citizens Advice chart.
Average waits time of 5 minute and 29 seconds put them slightly below the national average of 5 minutes and 57 seconds. However, an independent survey last year revealed even slower wait times of 9 minutes 55 seconds on average. Response times were also less than stellar on Live chat, with average wait times of 13 minutes 2 seconds.
Issue resolution and complaint handling
According to Citizens Advice, SSE have a complaints to third parties ratio of 13.2 per 10,000 customers. Less than half of that of British Gas. Looking at Ofgem's complaints performance data we can see that SSE resolved 79% of customer complaints by the next working day. The best performance by far among the "Big 6" suppliers. 96% of complaints were resolved within 8 weeks.
SSE also appears to be fairly proactive in dealing with customers who have had less than stellar experiences with the brand. Its Trustpilot page reveals that SSE responds to 90% of negative reviews, typically responding within just 24 hours.
Have they won awards for customer service?
Earlier this year, SSE won 5 awards in the 2020 energy awards. In the large supplier awards they won:
Best Online Experience
Best Billing Services
Customer Service
Best Meter Reading Services
Best Smart Meter Experience
SSE in the news
See have featured in the news a couple of times in 2020:
In September, it was reported that Ofgem fined the company £2.06 million for not fulfilling its obligation to publish inside information about the wholesale energy it generates. Source: The Icon
In August, SSE also came under scrutiny for failing to meet its smart meter installation target in 2019. As a larger supplier, SSE, sets its own goals for how many smart meters will be installed each year, and Ofgem checks whether or not they achieve this. A mistake that cost the, £1.2m in compensation. Source: Current News
In January, OVO announced its acquisition of SSE's, including their energy customers, as well as broadband, home phone and boiler / heating cover. Source: Current News.
Think SSE may be the supplier for you? Get in touch with us today!
If you think that SSE have what you're looking for in a supplier, we can help ensure that you're getting the best tariff for your household's needs. We can also manage your switch from end-to-end, so you can enjoy a cheaper, greener energy deal, 100% hassle-free!
Get in touch with us today on 0330 818 6223 to find out more. We're available from 8.30 am to 5.30 pm.
Read More:
Available Monday to Friday from 8.30 am until 5.30 pm
FAQ
Is SSE reliable?
While they may take a while to answer their phones, SSE have proven themselves to be very reliable when it comes to handling and resolving customer complaints. Data from Ofgem reveals that they resolve 96% of complaints within 8 weeks. 79% are resolved by the next working day. This is by far the best performance in this field of the "Big 6" suppliers.
What is SSE's customer score?
At the time of writing, SSE have an "Excellent" customer score of 4.4 on Trustpilot, based on 4,464 reviews.
What do SSE customers say about them?
SSE customers' opinions are largely very positive. Indeed, almost 80% rate them as either "Good" or "Excellent". Helpful and friendly customer service agents, knowledgeable engineers, and fast issue resolution feature prominently in customer reviews.  
Do SSE listen to their customers?
There's evidence to suggest that SSE is proactive in listening to customer feedback and getting to the bottom of issues and complaint. Their Trustpilot page states that SSE responds to 90% of negative reviews, typically responding within 24 hours.
Updated on 16 Aug, 2022