Boost Energy Reviews: How good is their customer service?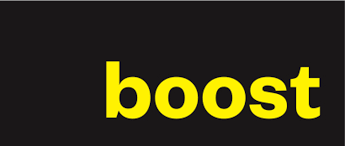 Looking to switch over to Boost Energy?
Let our experts advise you on the best offers on the market!
Monday to Friday – 8.30 am to 5.30 pm
Papernest disclaims that they are not in partnership with Boost Energy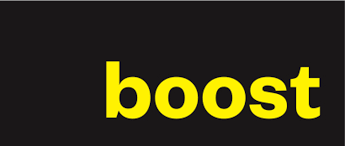 Looking to switch over to Boost Energy?
Let our experts advise you on the best offers on the market!
Monday to Friday – 8.30 am to 5.30 pm
Papernest disclaims that they are not in partnership with Boost Energy
Unlike most other energy suppliers in the UK, Boost Energy only serves prepayment customers. By focusing solely on PAYG energy, Boost energy is able to tailor its service to better suit households with prepayment meters.The company has made it its mission to make PAYG energy simpler for everyone. It promises to help customers live greener and get their utility payments under control, all while offering high quality customer service. Households signed up to Boost Energy can choose a traditional prepayment meter or opt for a smart meter and enjoy the many benefits that come from having a digital doorway into their energy consumption.
Last update: May 2021
If you have a prepayment meter for your gas, electricity or both, switching to a PAYG only supplier could help you to find a service that better suits your needs and your requirements. Here, we take a look at the latest Boost Energy reviews and find out what their customers really think of them, to help you decide if this prepayment-only company is right for you.
Who is Boost Energy?
Boost Energy was formed in 2017 when Ovo separated off the prepayment element of its business in order to create a more specialist service for PAYG customers. That's why Boost only offers prepayment tariffs.
Boost Energy claims to place a significant emphasis on customer service and says that it's committed to making its customers' lives easier. It offers £30 of emergency credit to help ensure customers never run out of power and also offers customers rewards when they refer a friend.
In the last few years, Boost Energy has grown quickly and now serves around 350,000 households across the UK.
Is Boost Energy's customer service any good?
It's incredibly important to consider the quality of a company's customer service when choosing a new energy supplier. Find a company that's committed to high quality customer care and your interactions with your energy supplier are likely to be easy, stress-free and productive. Switch to a company with poor customer communication skills on the other hand and resolving any issues that crop up during your contract is likely to be a challenge.
Boost Energy reviews for customer service are generally positive. The supplier has a score of 3.7 out of 5 on TrustPilot, with a number of Boost Energy reviews specifically praising the company's customer service.
In a recent customer satisfaction survey, Boost Energy came joint 20th out of the 35 energy companies included in the study. This puts it on par with Utilita, another prepayment-only energy provider.
While 20th out of 35 may not sound fantastic, customers actually scored Boost Energy fairly well. Especially when it came to customer service. Boost scored an average of 4/5 for customer service. This shows that the company's commitment to customer care could well be paying off.
Our energy experts are here to help
Free service - Available Monday to Friday from 8.30 am until 5.30 pm
Boost Energy reviews: Issue resolution
Looking at issue resolution gives you a good idea of how well an energy company copes when something goes wrong. Whether it's an inaccurate bill, a late payment, incorrect account details or any other complaint, being able to resolve it quickly will make your life a lot easier.
Boost Energy customers have given the supplier an average score of 4/5 for complaints handling. This indicates that customers feel their complaints are taken seriously and issues resolved relatively quickly. In fact, this score is comparable to the top rated energy suppliers in the UK.
While Boost Energy actually received slightly more complaints than the average UK energy company in the first half of 2019, it was able to resolve them very quickly. Up to 92% of issues were sorted the same or next working day and 99% resolved within two months.
Boost Energy reviews: Response time
A company's response time is how long they take to pick up the phone or answer an email when you try to get in touch. This is important as waiting on hold for extended periods of time, or waiting days for a reply to an email, can be incredibly frustrating.
In general, Boost Energy doesn't have great response times. In a recent snapshot investigation, the company took more than 40 minutes on average to answer a call. That's a lot more than the 5 minutes 57 second average of the 31 other energy companies included in the study. Email response times also weren't great, with the company taking days to reply to queries made on their online contact form.
However a recent study by Citizens Advice found Boost response times were a lot better. They found Boost Energy answered calls in an average of 3 minutes 44 seconds.
Boost Energy reviews: Affordability
While Boost Energy scored very well when it came to customer service and complaints handling, customers seem less impressed with the value for money they get from the supplier. However, as prepayment tariffs are famously more expensive than other energy deals, this may not be too surprising.
What's more, Boost Energy doesn't claim to be a low cost supplier. Instead of offering rock bottom prices, the supplier has decided to focus on providing customers with a high quality service.
Boost Energy supplies customers with both traditional and smart meters. It doesn't charge exit fees to customers who want to switch to another supplier and offers incentives to those who refer friends to Boost.
The table below shows Boost Energy prices for its standard PAYG and smart PAYG tariffs:
| Smart PAYG+/PAYG tariffs | Electricity | Gas |
| --- | --- | --- |
| Unit rate (per kWh) | 17.27p | 3.73p |
| Standing charge (per day) | 27.6p | 35.75p |
| Monthly cost | £53.02 | £48.25 |
| Annual cost | £636 | £579 |
What do customers say about them?
Boost Energy reviews posted on impartial reviews sites are largely positive. Customers regularly mention the high quality service they receive and the friendliness of the Boost Energy staff they speak to. Among the Boost Energy reviews posted online are:
"The people I have spoken to and asked questions of have been very friendly and helpful."
"They were quite helpful and understanding when the engineer didn't arrive the first time."
"I think it's fairly good value for money."
"Having an app makes it easier to watch your daily usage top up from anywhere."
In general, customers also seem very happy with the ease of topping up their accounts. This is especially true for smart meter customers as they can top up online and on their phones as well as in person.
However, as the quality of customer service, as well as other important factors, can change quickly, it's important to check the latest Boost Reviews before switching to the brand. You can also take a look at the company's social media profiles to get an idea of how it interacts with its customers and others in its network.

Boost Energy in the news
Boost Energy was in the news a lot when it was first launched back in 2017. That's largely because the company is a part of Ovo, one of the UK's fastest growing energy suppliers.
Boost was also recently in the news when it announced it would be offering 50% renewable electricity as standard on its PAYG tariffs. This is great news for prepayment customers who want to reduce the carbon footprint of their household. If you would like to know about government regulations, you can also check out the energy watchdog Office of Gas and Electricity Markets (OFGEM).
Available Monday to Friday from 8.30 am until 5.30 pm
Updated on 23 Jul, 2021