Reading your energy meter: understand your consumption
Looking for the best energy deal on the market? Switch to a new supplier in minutes!
Call us and let our experts switch you to a new energy plan for free.
Available Monday-Friday from 9am-7pm
Don't know how to take an energy meter reading? Not sure what the energy meter symbols mean? Is your energy meter not working? Read on for all the answers to your questions about how to read energy meter.
Last update: January 2021
COVID-19
More than ever, our team of experts remain on deck to help you make savings on your energy. We understand how deeply the lives of many are affected by these trying times and we want to support you the best we can. More on your energy supply during COVID-19 in our article.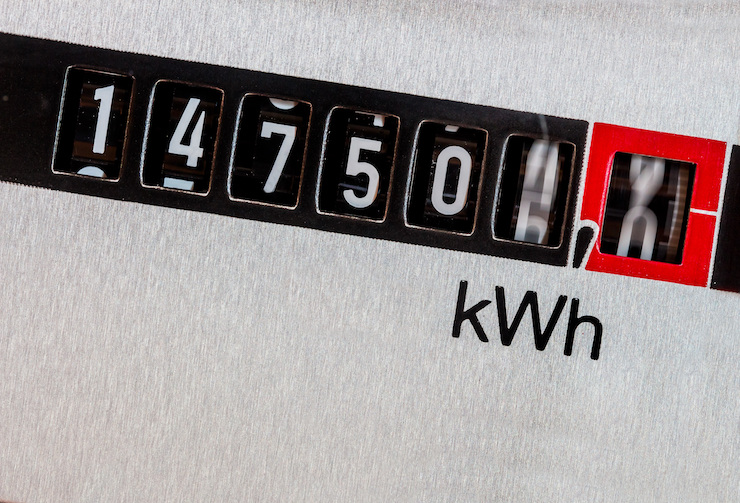 Why is it important to know how to read my energy meter?
Understanding how to read your electricity and gas meter can save you money. How, you ask?
Suppliers can make mistakes when it comes to how much you should be charged for your energy.
By keeping an accurate and up-to-date meter reading, you can cross-reference your energy bills with your own figures and manage your utilities. You can even send your monthly meter reading to your supplier to get the most accurate bill for your consumption, rather than relying on estimates. In short, it ensures that your energy supplier isn't overcharging you for your energy consumption.
You can keep track of how much energy you are using and make smart decisions about how to consume less.
By taking regular readings from your energy meter, you can track how much energy your household is using, and decide whether it's too much. This can help you to make some smarter, greener decisions about your energy usage, not only to save you money, but also to be more environmentally friendly.
How exactly do I read my energy meter? ⏱️
Knowing how to read your gas and electricity meter depends on what kind of meter you have. There are quite a few different meters available, so we've laid out all the information here for you to get you started, both for your electricity and your gas meter.
How to read your electricity meter
There are 3 types of electricity meter:
Single rate digital meter.
Two rate digital meter.
Dial meter.
You might have a single rate digital meter:
This means that you will see just one line of numbers for all your electricity consumption.
On the other hand, you might have a two rate digital meter.
This will show you two lines of numbers. 

The top number is the electricity consumed during the day, or your 'peak' consumption. 

The lower one is the electricity consumed at night, or 'off-peak' consumption. 

You will need to provide both numbers to your supplier if they request a meter reading.
With both meters, whether single rate or two rate, just read the 'main' numbers and provide these to your supplier. In other words, you can ignore any numbers in red. There will usually be just one red number at the end of the meter. Always write down numbers from left to right.
Did you know?
Most houses now have digital meters that show them their electricity consumption. However, if you still have a dial meter, they are just as easy to read!
On the clock face, just make sure that you write down the number that the dial hand has just passed. 

If the dial hand lies exactly on a number, underline that number when you write down the meter reading to provide to your supplier. 

This will give them a more exact reading, which is important to make sure that you have the most accurate bill possible.
How to read your gas meter
There are three types of gas meter:
Digital Electric Meter
Digital Imperial Meter
Dial Meter
The first, a digital electric meter, is probably the easiest to read.
This type of meter will show a series of numbers before a decimal point, followed by a few more.

When you write down the meter reading, just write down the numbers

before

the decimal point. These are the only numbers that your supplier will require.
A digital imperial meter looks rather similar to a digital electric meter, however there are a few differences to take note of.
Firstly, the letters to ignore on the meter reading will usually be shown in red, separate from any black numbers to take note of.

There will be 4 black numbers, and 2 red numbers. Again, only note down the black numbers.
A gas dial meter can be read the same way as an electricity dial meter.
Simply write down the

lower

number to which the dial is pointing if it falls in between two numbers.
If you need any energy-related help, or want to switch over your energy plan, give us a ring for free today!
0330 054 0017
Do you have a smart meter?
How to read your smart electricity meter
Firstly, congratulations on getting a smart meter fitted! This is a very responsible decision as it allows you to stay on top of your energy usage, control your consumption and save money. Reading a smart meter is slightly different than reading conventional meters, however it's just as easy!
If you have a smart meter installed, then you will also probably have a smart display inside your home. This allows you to see your up-to-date consumption, however it is not your actual smart meter, so make sure you know the difference before taking down your reading.
Remember, some suppliers won't require you to send them a smart meter reading, however you should still know how to take down a reading just in case you need it.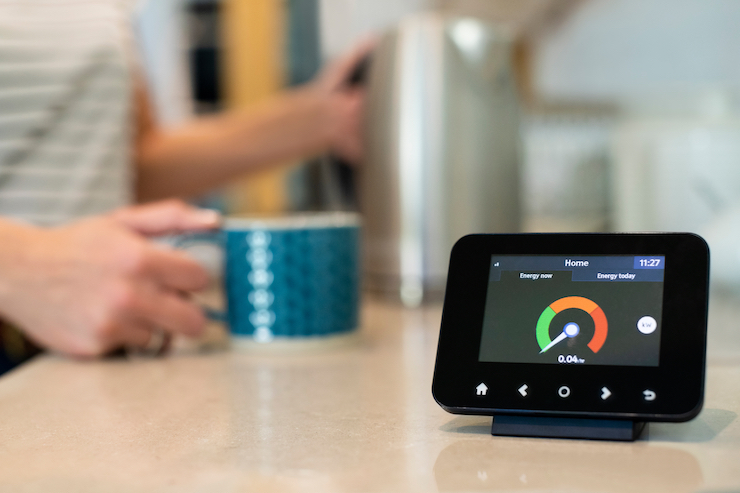 To read your electricity smart meter, jot down the number that comes before the letters KWH (this stands for Kilowatt Hour). 
First things first, press the number 9 on your keypad. 

Write down all the numbers that come before the decimal point.

This your latest reading that your energy supplier will require.
Now, if you have an Economy 7 smart meter, there will be two readings you will need to take down.
If you have a keypad, press the number 6. This will show 8 digits: your night meter reading.

Press the number 6 again. This will show another 8 digits: your day meter reading.

Remember to ignore any numbers that come after the decimal point.
If you have a meter with A and B buttons under the display, the rules are slightly different.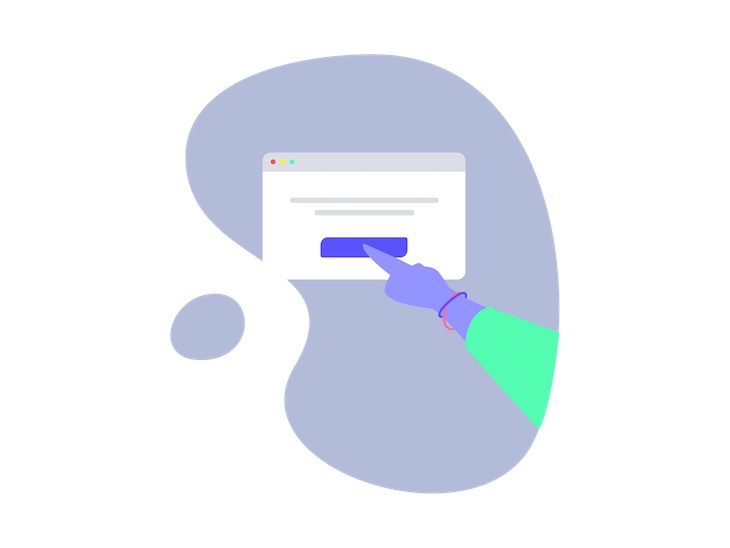 Firstly, press the A button. The words 'Total Act Import' should show on the screen, with a number underneath.

Write down this number, ignoring any numbers after the decimal point.
How to read your smart gas reader
If you have a smart gas meter with a keypad:
Press the number 9 on the keypad.

Write down the number that appears before the digits M3.

Remember to only make note of digits that come before the decimal point.
If you have a smart gas meter with A and B buttons:
Press the A button until you see a number underneath the words METER INDEX.

Only write down the numbers that come before the decimal point.
More about Economy 7 peak and off-peak tariffs 
Economy 7 (or two rate electricity) means that electricity is priced by demand. During the day, there is more demand for electricity, so the prices are higher compared to at night. The off-peak period usually falls between 10:30pm and 8am, and each supplier has different prices per kWh for this period of time.
On the other hand, peak time falls during the day, outside of the time period stated above. Price per kWh will be higher during this time on this tariff, as the price of the electricity reflects the amount of demand for electricity.
How your energy bill is calculated
Your energy bill is calculated based on the meter readings that you provide to your energy supplier. Electricity is measured in kWh but gas often has to be converted by the supplier to streamline all the numbers. Each supplier has a tariff price per kWh and calculates your bill based on how many kWhs you have used.
What to do if you are struggling to pay your energy bill
If you are having trouble paying your bill, first things first you should get in touch with your supplier and let them know. They might require some details about your financial situation in order to assess the type of assistance you need. Suppliers have plans in place to help their customers who are struggling to pay their bills.
However, if you are not eligible for support from your supplier, there are a number of government schemes to help. Visit the Ofgem website to find out more about these schemes.
To read more on this topic, check out these guides: