Rebel Energy: Information, Mission and Approach
The energy market in the United Kingdom is constantly evolving and Rebel Energy has entered the market to make a difference in its own special way. Rebel Energy is an energy supplier that aims to eliminate the fuel poverty that is a matter of concern for people in the UK. The company is planning to make energy affordable, renewable and socially responsible.
Last updated in: August 2022
| Rebel Energy | > |
| --- | --- |
| Name | Rebel Energy Limited |
| Launched | September 2017 |
| Nature of Business | Distribution of electricity |
| Website | https://www.rebelenergy.com |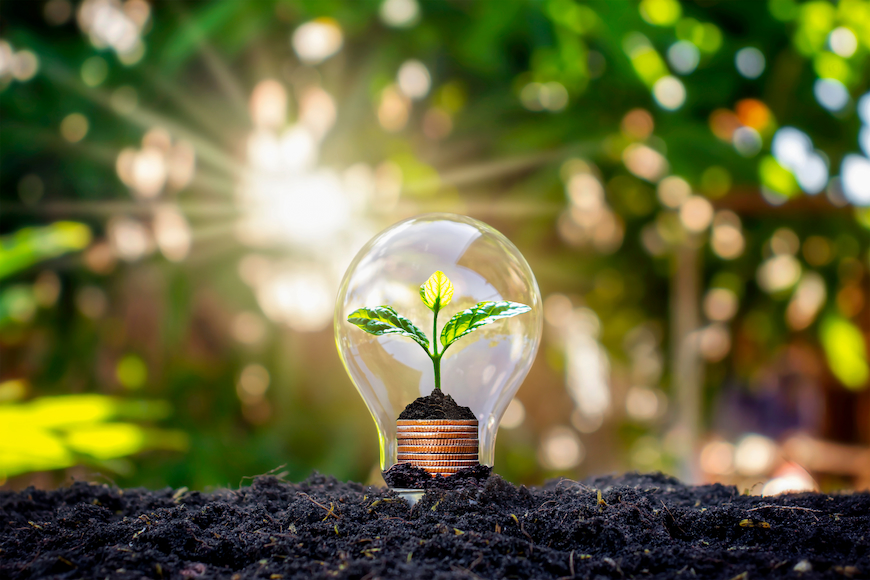 What is Rebel Energy
Rebel Energy is a relatively new entrant in the UK energy market. As an energy supplier, the company aims in providing clean energy to households in the UK at an affordable price. Rebel Energy is on a mission to address inequality and combat the climate crisis with a socially responsible mindset.
Rebel Energy is an energy company that is looking to tackle fuel poverty and provide renewable energy access to people of all income classes. The company mainly intends to use the Blue Prism cloud to help in automating its processes, which eventually reduces overheads as fewer people will be required for routine tasks compared to conventional energy firms. This in turn will create savings that can be passed onto its customers.
What is the mission of Rebel Energy
Rebel Energy's mission is to be rebels but with a cause. The company believes in ending fuel poverty in the UK as it affects the country in big numbers. It is estimated that fuel poverty exists in one out of every ten households.
What is fuel poverty?
In simple words, fuel poverty is when one does not have the money to heat their homes properly. This results in major problems such as deteriorating performance of kids at school, higher rates of death among older people, mental illness, and more.
Generally, a household is said to be in fuel poverty if:

They have required fuel costs that are above average (the national median level)
Also if they were to spend that amount, they would be left with a residual income below the official poverty line.
Why is 1 in 10 households in fuel poverty?
We have listed down the main reasons as to why one in every ten households are affected by fuel poverty.
Rising energy prices
Homes in poor conditions, leaking energy
People who can't access better deals
Unpredictable life events
The poverty premium
What is Rebel Energy doing to prevent fuel poverty?
Rebel Energy has decided to focus on tackling this severe issue of fuel poverty through 3 main approaches:
By placing pricing strategies that do not target the lower-income class groups
Through the method of improving credit scores
By finding extra grants and benefits for customers
What is the partnership between Rebel Energy and AceOn?
A Shropshire-based battery and energy storage specialist, named AceOn has recently teamed up with Rebel Energy in order to install solar and battery storage systems across many social and affordable homes. These installations are being done with the main aim to lower bills for the tenants and offer local authorities and housing associations a path to reduce emissions as well as to provide an additional revenue stream for landlords.
AceOn and Rebel Energy have worked on this business model for the past 12 months and the companies believe that it will make renewable energy generation and lower bills accessible to more and more households in the near future.
How to switch to Rebel Energy?
Due to various factors coming into play, especially the energy market crisis that took place a few months ago, Rebel Energy has paused the onboarding of further customers until further notice. This is in order to let the market stabilise and then be able to serve customers better. However, the company has created a waiting list for people who still want to be a part of this movement. Through this waiting list, one can show their interest as well as support to this transformational cause in the energy sector.
Rebel Energy – Prices
We have listed down the prices for Rebel Energy's electricity and gas plans. The plan is known as 'Ocelot' and the company charges a fixed charge of £30 as exit fee for both services.
Rebel Energy – Electricity Prices
The tariffs associated with the 'Ocelot' electricity plan by Rebel Energy can be seen here:
Plan name
Tariff type
Is the tariff live?
Average electricity annual cost (£/year)
Average gas annual cost (£/year)
Average total annual cost (£/year)
Exit fees (£/fuel)
Green tariff?**
/
Standard Variable
❌
£ 704.28*
£ 576.61*
£ 1,280.89*
£ 30.00
✖️
$UK_NRJ_Re_Elec_F12_name$
Fixed
12 months
✅
£ 1,596.04*
£ 1,750.02*
£ 3,346.06*
£ 30.00
✔️
Rebel Energy: Contact
There are mainly two categories of contact available for Rebel Energy. One is for customer support and the other is for Industry operations. In order to contact the company, you can head to this link and place your request accordingly.
What is the Rebel Energy waitlist?
Rebel Energy has managed to build the hype around its core concept and its powerful mission statements. As the company is officially yet to launch its services to the general public, there is a waitlist that has been created for anyone who wants to join this movement for change.
To join the waitlist, simply visit Rebel Energy.
Want to discover other green energy providers, discover our selection of best green energy suppliers:
FAQ
What is considered as fuel poverty?
Fuel poverty is the condition wherein a household is unable to afford to heat their home to an adequate temperature. There can be various reasons behind this cause, high energy bills is one of them.
What causes fuel poverty?
The primary causes of fuel poverty are low incomes, high energy bills and energy inefficient homes.
Updated on 18 Aug, 2022