Compare and contrast British Gas tariffs 2020
Looking for the best energy deal on the market? Switch to a new supplier in minutes!
Call us and let our experts switch you to a new energy plan for free.
Available Monday-Friday from 9am-7pm
British Gas tariffs 2020 offer customers a big choice of energy options, with pay as you go, renewable, Economy 7 and other choices available. British Gas is part of the Centrica Group, formed following the merger of British Gas Plc in 1997. It is one of the largest suppliers of gas and electricity in the UK with a wide range of energy tariffs to meet the demands of as many clients as possible.
COVID-19
The coronavirus pandemic is likely to affect all of our personal finances. However, the UK lockdown will not affect the services we provide. Our team of experts are working hard to ensure that you make savings on your energy bill by switching suppliers. Read more about your energy supply during COVID-19 here.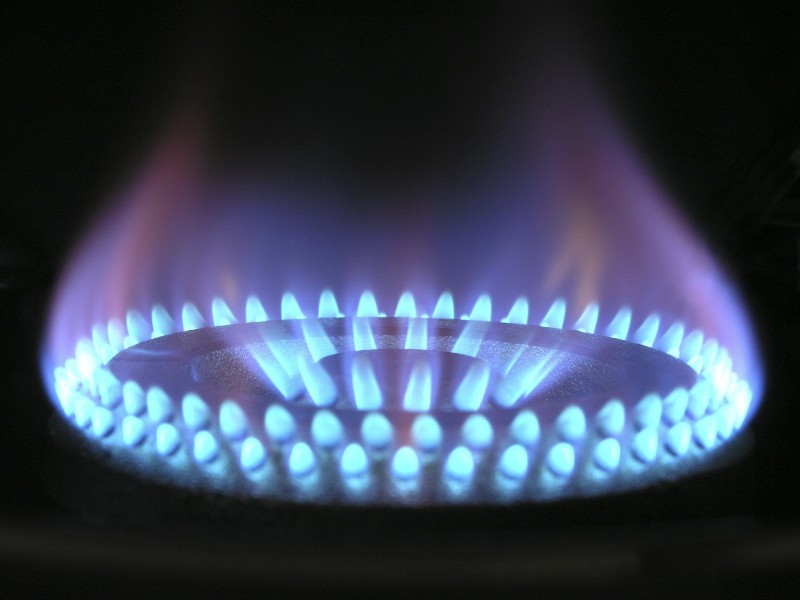 British Gas tariffs 2020 offer customers a big choice of energy options, with pay as you go, renewable, Economy 7 and other choices available.
The prices of British Gas tariffs 2020 have come down in line with the industry regulator Ofgem's price cap. The latest price cuts of around 7% have reduced bills by around £84 according to data about the average usage in the UK. This brings the price of the average bill for British Gas customers to £1,041 a year.
British Gas tariffs and prices
British Gas offers a choice of tariffs that appeal to a range of different needs. These include:
| Tariff | Plan type | Price (annual) |
| --- | --- | --- |
| Energy Plus Protection 2022v2 | Fixed until 31 Jan 2022 | £885 |
| Home Energy Fix Nov 2021v3 | Fixed until 30 Nov 2021 | £1065 |
| Standard Variable | Variable | £1125 (based on average use) |
| Green Future Nov 2021v3 | Fixed until 30 Nov 2021 | £1171 |
| Energy with Boiler Cover Dec 2021v3 | Fixed energy prices until 31 December 2021 | £897 (for smart meter) £1177 (without smart meter) |
| Electric Drivers Nov 2021 | Designed exclusively for customers who drive Electric Vehicles | £1001 (average fo London area) |
Other tariffs they offer include the Energy with Boiler Cover Dec 2021v3 which includes 12 months boiler controls and breakdown cover, the Green Future Nov 2021v3 tariff, which is the greenest home energy tariff they offer. 6% of the gas and 100% of the electricity will come from renewable sources. They even have a tariff aimed at electric vehicle drivers.
British Gas price changes 2020
In August of 2020 British Gas reduced their prices by 7% for all customers on their standard variable tariffs. This was in line with the Ofgem energy price cap level. The new prices came into effect in October 2020 and worked out to an average £84 saving for customers on this tariff.
All of the Big Six energy suppliers introduced similar price drops in line with the new Ofgem price cap.
British Gas tariffs compared: Which is the cheapest tariff
British Gas has launched the cheapest tariff available on any of the Big Six energy providers. The new Energy Plus Protection Mar 2021v2 tariff is a typical dual fuel tariff costing an average of £865 a year. This is the cheapest Big Six deal since 2016 when British Gas offered a tariff that cost £796 a year based on typical use.
This cheap tariff is available to both new and existing customers and as an existing customer you won't pay any exit charges to switch. Rates will be locked in until March 31 2021 and the tariff comes with 100% renewable electricity and a year's free heating insurance. There will be £60 early exit fees and smart meters are available.
British Gas standard tariff
British Gas has scrapped its standard variable rate for new customers. However, it still applies to some existing customers. It is the tariff you will revert to if your existing deal runs out assuming you do nothing about looking into new tariff plans. It consists of a daily standing charge and a unit rate, both of which tend to be more expensive than other tariffs.
The tariff features:
No exit fees
No end date
Prices can go up and down
The Ofgem price cap applies
The standing charge is 26.01p a day. A kWh of electricity during the day is 19.24p and 10.93p at night.
Does British Gas offer a green tariff?
British Gas does offer a green tariff, known as Green Future. This aims to deliver 6% of the gas and 100% of the electricity from renewable sources. They also have a tariff especially created for people who use electric cars. This is because they will use more energy to charge their vehicles but will also be doing their bit to reduce their impact.
The standing charge is 27.07p and the price per kWh of electricity is 16.95p.
British Gas prepayment tariffs
British Gas offers prepayment plans for customers with pay as you go meters. The benefits of this include:
Complete control of your energy spend
No monthly bills to worry about
See how much energy you have left on your meter
No meter readings
Annual statements to monitor usage
British Gas standard prepayment tariff
They currently only offer one pay as you go tariff, which is the Safeguard. It has the same rates for all prepayment customers no matter if you have a standard or smart meter. This standard prepayment meter is set at the price cap, like the other Big Six, and will cost £1,070 a year on average, based on 2,900 kWh of electricity and 12,000 kWh of gas.
As it is a variable tariff, the rates can fluctuate throughout the year. The current unit rate per kWh of electricity is 17.4p and the standing charge is 28.27p. For gas these figures are 3.56 per kWh and 36.34p per day.
British Gas Economy 7 tariff
Like the other Big Six providers, British Gas offers an Economy 7 tariff. This is a tariff that gives cheaper rates during the night and more expensive costs during the day. The off peak hours tend to run from midnight to 7am, with the more expensive rate running the rest of the time.
Whether this works out cheaper for you depends on how and when you use the most power.
The electricity day rate is 18.85p per kWh and the night rate is 10.83p per kWh. The electricity standing charge is 23.8p per day.
British Gas business tariffs
As the oldest energy provider in the country, British Gas supplies more energy to businesses than any other provider. It offers business customers bespoke tariffs and rates through its British Gas for Business and British Gas Lite. The latter is an online-only service only aimed at providing gas to SMEs across the UK.
Business tariffs are typically set for between one to four years, with fixed prices for the duration. This aims to provide businesses with the stability they require and avoids fluctuating prices.
If you're not currently with British Gas on a business tariff, then switching is very easy. Just choose the tariff you want, let British Gas know and they will handle the switch for you.
The rates for businesses vary but out of contract prices are as low as 21.25p per kWh and a standing charge of 56.26p per day.
Get a British Gas energy quote
If you want to switch to a British Gas tariff then you need to find one that is right for you. Choosing the most suitable tariff is not always just about price (although that is a big factor). You need a tariff that suits your home and your lifestyle, as well as your budget. That's why British Gas provides a range of different tariffs.
Whether you're looking for a fixed rate tariff, an electricity only option or want to go for Economy 7, you can get a quote in minutes. You'll just need to answer a few questions about your energy use, location and preferences and they will provide you with a choice of tariff quotes. Click here to find out more.
FAQ
How much does British Gas charge per kWh?
The unit price plan will vary according to the tariff that you have chosen with British Gas. However, on average you will be paying around 14.37p per kWh of electricity. The price for a kWh of gas is just under 4p. However, this fluctuates according to the wholesale prices for gas on the wider energy market.
What is the British Gas standing charge?
The standing charge is the amount your supplier charges you to deliver the gas and electricity to your property every day you are using their service. It helps to cover the cost of keeping your home connected to the network. The British Gas standing charge is 26.01p per day for both electricity and gas, which works out at £190 before you start paying for the units of energy that you have used.
Does British Gas have an exit fee?
It depends on the tariff you have chosen. If you are on the standard variable rate, which is the default tariff you switch to after your fixed deal has come to an end, then there is no exit fee. However, some of the fixed deals do have exit fees. These are usually £30 per fuel, so if you have a dual contract it will set you back £60.
Has British Gas raised its prices in 2020?
No, in fact it has brought down the cost of its standard tariff by around 7%, which is a saving of about £84 a year. This is in line with the price cap set by Ofgem. They have also introduced the cheapest energy tariff of any of the Big Six, which is the Energy Plus Protection Mar 2021v2, which costs just £839 a year according to average usage.