Robin Hood Energy: What Energy Consumers Need To Know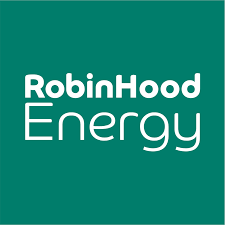 Robin Hood Energy was bought out in 2020. Call us to switch energy suppliers today.
Let our experts advise you on the best offers on the market!
Monday to Friday – 9am to 7pm
Papernest disclaims that they are not in partnership with Robin Hood Energy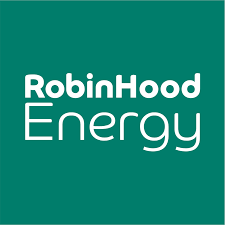 Robin Hood Energy was bought out in 2020. Call us to switch energy suppliers today.
Let our experts advise you on the best offers on the market!
Monday to Friday – 9am to 7pm
Papernest disclaims that they are not in partnership with Robin Hood Energy
Each start up in the UK energy market has arisen out of a desire to create positive change in the UK energy market. Some seek to offer greener energy, while others want to simplify tariffs and help consumers take control of their energy usage. Some also have unorthodox roots, from crowdfunding to beginnings in the public sector. As is the case with Robin Hood Energy. And, As you might expect, Robin Hood Energy was established in Nottingham. And like the local folk hero, the energy company sought to give to the poor, aiming to protect the most vulnerable of Nottingham's residents from fuel poverty.
Last updated: March 2021
The first not-for-profit energy company, Robin Hood Energy would go on to supply energy to a range of other organisations and small energy companies.
In September 2020 it was announced that Robin Hood Energy would be bought out by one of the UK's energy giants: British Gas.
Why was Robin Hood energy set up?
Ever since the UK energy industry was privatised between 1986 and 1990, it has been opened up to the free market. As such, a number of energy concerns have set up shop in the UK, both home-grown and from overseas. Indeed, while the UK government is no longer involved in the energy industry, that hasn't stopped other governments (like the French government that is the majority owner of energy supplier EDF) from investing in our market.
| Founded | 2015 |
| --- | --- |
| Client Email | customerservice@robinhoodenergy.co.uk |
| Client Number | 0800 030 4567 |
| Log in | Log into your Pozitive Energy account here |
| Number of clients | 130,000 approx |
| Postal Address | Robin Hood Energy, PO Box 10461, Nottingham, NG1 9JS |
The trouble is that whenever a public service that was once under public ownership (like energy or the rail industry) is opened up to privatisation, there's always a risk of companies putting profits over people. As ethical and customer-focused as private corporations try to be, they are ultimately accountable to shareholders rather than their customers. Although industry watchdog Ofgem has a responsibility to ensure that energy suppliers operate in the best interests of energy consumers, we as a nation are chronically overpaying for the energy we use. In fact, according to a study by the National Audit Office, UK energy consumers spend over £800 million more on their gas and electricity than they should.
Robin Hood Energy was established as a direct response to an energy industry that has been putting profits over people for decades. Dedicated to ending fuel poverty while also offering 100% renewable energy, Robin Hood Energy were a not-for-profit energy company that was launched by Nottingham City Council.
They were able to deliver affordable renewable energy to households because there were no executive bonuses to be paid or shareholders to be satisfied.
How big was Robin Hood Energy?
In the years since it was established, it built a strong customer base that expanded far beyond the East Midlands. In fact, it established a customer base of over 130,000 energy consumers all over the country. That's roughly 17% of Nottingham's entire population!
Robin Hood Energy offered a range of great value tariffs to all of its customers, however, it never turned its back on the people whose council tax money made the venture happen. As such, it offered special rates that were exclusively available to Nottingham's residents.
In just 5 years, Robin Hood Energy became the flagship model for how a council-owned and run energy supplier could compete with the "Big 6" not just in terms of pricing, but in terms of energy mix renewability and customer service.
COVID-19
More than ever, our team of experts remain on deck to help you make savings on your energy. We understand how deeply the lives of many are affected by these trying times and we want to support you the best we can. More on your energy supply during COVID-19 in our article.
Did other councils follow this model?
Robin Hood Energy remains the standout example of local council-owned energy suppliers. Inspired by the brand's example, however, a number of other local councils have since followed suit in an effort to replicate Robin Hood Energy's success. However, the road has been perilous for many.
For instance, Portsmouth City Council's Victory Energy closed in August of 2019 after it was deemed "too risky" a venture by council bosses.
Nonetheless, many local councils were emboldened by Robin Hood Energy's example, with many getting into direct partnerships with Robin Hood Energy. Notable examples include:
Bristol Energy- A new public energy supplier available across the UK.
White Rose Energy- A partnership between Robin Hood Energy and Leeds City Council.
Beam Energy – A partnership between Robin Hood Energy Barking and Dagenham Council.
Angelic Energy – A partnership between Robin Hood Energy and Islington Council.
Citizen Energy – A partnership between Robin Hood Energy and Southampton Council.
Liverpool Energy Community Company – Robin Hood's partner with Liverpool City Council.
Ram Energy – Robin Hood Energy's partnership with Derby City Council.
Great North Energy – A partnership between Robin Hood Energy and a number of local councils in the North East.
Although not tied to any one local council, there are also a couple of other non-profit energy companies who are noteworthy, including:
The People's Energy Company- A Midlothian-based supplier that's dedicated to sharing 75% of profits among its customers.
Ebico Energy – a non-profit organisation dedicated to eliminating fuel poverty that sells gas and electricity supplied by Robin Hood Energy.
It's fair to say that Robin Hood Energy's example has created an appetite among energy consumers for publicly owned energy suppliers whose structures will allow them to put people before profitability.
In fact, there are a number of organisations actively campaigning for more public ownership of the UK's energy industry.
Switched On London – A group campaigning for a new public energy company in London. A measure that's being actively considered by mayor Sadiq Khan.
Power for the People – This group campaigns for the UK energy industry to be brought back into public ownership.
Fuel Poverty Action – This is a grassroots campaign that's dedicated to lowering fuel bills and making the energy industry more sustainable.
Is Robin Hood Energy still trading?
In September 2020, Robin Hood Energy was purchased by British Gas. A purchase that's eminently ironic. Robin Hood Energy was established as a direct response to the corporatisation of the UK energy industry and the meteoric rise in prices that occurred as a result, making energy consumers distrustful of energy companies- especially the "Big 6". With their supplier having been bought by the biggest of the "Big 6", it's likely that many of Robin Hood Energy's former customers feel betrayed. Especially since British Gas typically offers some of the least competitive tariffs on the market (although they do offer 100% renewable energy tariffs).
However, British Gas have given assurances that customers tariffs and expenditure will not be changed as a result of the sale. Although the names of the tariffs may change, the prices will not.
""We are pleased to be able to offer every customer moving to British Gas a tariff which means their price will not be any higher and, importantly, they will be supplied with green electricity and have access to a range of other benefits – such as British Gas Rewards with free energy days and exclusive offers on services such as boiler cover." said Chris O'Shea, Group Chief Executive of British Gas owner Centrica.
British Gas also took over the supply of every other brand that used energy supplied by Robin Hood Energy including:
Angelic Energy
Beam Energy
CitizEn Energy
Fosse Energy
Great North Energy
The Leccy
RAM Energy
Southend Energy
White Rose Energy
Your Energy Sussex
What went wrong?
Although Robin Hood Energy were a great example of public energy ownership, it proved difficult to stay afloat in an increasingly competitive industry with razor-thin margins. Especially when the brand was backed by taxpayers' money.
Robin Hood Energy reported a writedown of £24m on its loans for 2019, making a financial loss of £22.5m. Similarly, Bristol Energy also declared a loss of £10m for the 2018-19 financial year. The purchase is expected to result in over 250 redundancies.
Who is responsible?
It's really nobody's fault that Robin Hood Energy struggled to turn a profit. Perhaps it was unreasonable to expect public interests to flourish in an era that has spent over 30 years learning to be profit-driven. Add in the uncertainties created by the COVID-19 pandemic and an increasingly competitive free market and you have a recipe for the same kind of cash flow crisis that has seen many energy companies close their doors.
Is this the end of council-owned companies?
Not necessarily. Speaking with Air Quality News, renewable energy consultant Stephen Cirell stated that he believes the concept of publicly-owned energy companies remains perfectly valid. Indeed, it may even be necessary in order to combat the problem of fuel poverty in the local communities. The trouble comes with expecting parity between a non-profit organisation like Robin Hood Energy and a profit-driven leviathan like British Gas.
Perhaps greater government subsidies are needed to create more of a level playing field if private and public energy interests are to coexist. However, given that our current government has shown an affinity for privatisation over the past 10 years, that seems unlikely in the immediate future.
Let us help you find the best value energy supplier for your needs!
Robin Hood Energy is no longer able to take on new customers. But that doesn't mean that you can't find another supplier who shares the brand's commitment to great value, renewable energy.
If you've only ever dealt with the "Big 6" energy suppliers, you may be unaware of the sheer wealth of choice that's out there. We can help you to find the perfect balance between affordability, renewability and customer service, trawling the energy market for the best deals for your unique needs.
What's more, we'll even manage your switch from end-to-end. So you can enjoy cheaper, greener energy quickly and without any hassle.
Would you like to know more about British Gas? Great! Check out some related articles