Sainsbury's Energy: tariffs, prices and reviews in 2020
Looking to switch to a Sainsbury's Energy tariff?
Let our experts advise you on the best offers on the market! Call us for free between 9am and 7pm, Monday to Friday.
papernest disclaims that they are not currently in partnership with Sainsbury
When choosing a new energy company, it can be reassuring to select a name you know and trust. As Sainsbury's is one of the most recognisable brands in the UK, it's no surprise that a lot of customers switched to Sainsbury's Energy when it started offering energy tariffs in 2011.
Last update: November 2020
🏠 COVID-19
The coronavirus pandemic is likely to affect all of our personal finances. However, the UK lockdown will not affect the services we provide. Our team of experts are working hard to ensure that you make savings on your energy bill by switching suppliers. Read more about your energy supply during COVID-19 here.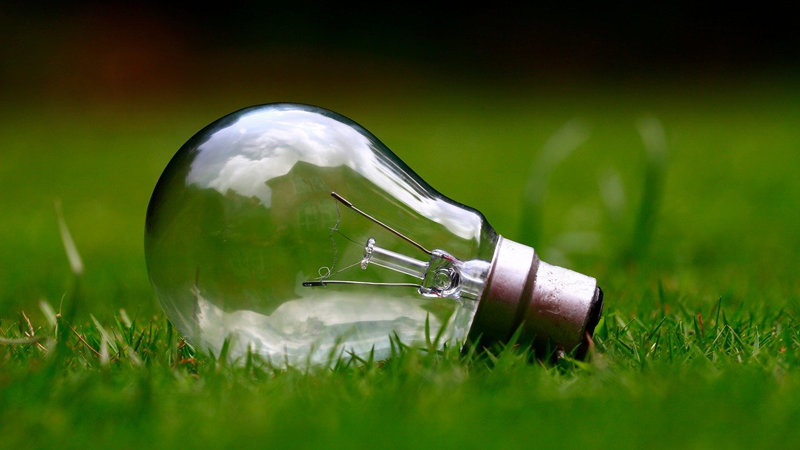 The main selling point of Sainsbury's Energy is that it allows customers to earn Nectar Points through their energy usage. If you're already a Sainsbury's customer and are looking for ways to increase your reward points, a Sainsbury's Energy tariff could be a good option.
To find out if Sainsbury's Energy is right for you, we're taking a closer look at the company, its tariffs and everything it has to offer.
What is Sainsbury's Energy?
Sainsbury's Energy was launched in 2011 as part of a collaboration between British Gas and the supermarket giant. While customers were signed up to Sainsbury's Energy tariffs, their energy actually came from British Gas.
The partnership between Sainsbury's Energy and British Gas gave customers a selection of tariffs to choose from. Sainsbury's Energy were often able to access British Gas services at a much cheaper price than standard British Gas customers. What's more, Sainsbury's Energy customers could also earn Nectar Points every time they turned on a light or powered up the central heating. This made the company a very affordable choice for UK households.
Is Sainsbury's Energy Closing?
In early 2019, Sainsbury's Energy stopped taking on new customers and announced that it was ending its partnership with British Gas. Existing customers were automatically switched over to British Gas when the collaboration came to an end.
However, rather than closing, Sainsbury's Energy simply switched energy partner. The company has now teamed up with Npower and is taking on customers, and offering energy deals, once more.
Npower is one of the most established energy brands in the UK. One of the big six, it supplies around 3.6 million homes and businesses around the country. Npower was founded in 2016 and is now a subsidiary of E.ON UK.
Sainsbury's Energy Tariffs
In order to keep things simple, Sainsbury's Energy is currently offering its customers just one tariff. The tariff can be fixed for either one or two years and comes with a range of benefits.
| | Fixed period | Is dual fuel available? | Online account | Fuel mix | Extras |
| --- | --- | --- | --- | --- | --- |
| Fix & Reward Tariff | one – two years | Yes | Yes | 100% renewable electricity | Nectar points available |
Opting for a fixed one or two-year tariff means you won't have to worry about energy prices going up. This can make it easier to budget and is good news for all households that want to keep a close eye on their outgoings.
If you switch to Sainsbury's Energy, you can opt for a dual fuel deal or just get your gas or electricity from the supplier. If you want to leave the company before your fixed period is over, you'll have to pay an exit fee of £30 per fuel.
Sainsbury's Energy isn't the cheapest supplier on the market, but it is more affordable than Npower. So if you're considering a switch to Npower, Sainsbury's Energy might be a good alternative.
The exact amount you'll pay will depend on your energy usage. When you switch, you'll need to tell Sainsbury's Energy how much energy you use on average. They'll then be able to calculate your monthly payments. The cost of each unit of energy you use will be the same throughout your fixed period. However, if you start using more energy, the cost of your monthly payments will go up to cover the extra energy.
You'll be able to manage your Sainsbury's Energy account using their online account manager. This is fairly easy to use. It allows you to monitor your energy usage, upload meter readings and keep track of your monthly payments.
There's also a Sainsbury's Energy app that you can download. This lets you manage your energy account from your smartphone or tablet computer.
If you think Sainsbury's Energy could be the right supplier for you, we can help you switch. Get in touch with a member of our team to find out more 0330 054 0017
Sainsbury's Energy Fuel Mix
Sainsbury's Energy offers its customers just one tariff. This tariff comes with 100% renewable electricity. This means that all Sainsbury's Energy customers will be on a green energy deal.
The table below shows the 2020 fuel mix for Sainsbury's Energy, Npower and the average UK supplier.
| Fuel Type | UK Average | Npower | Sainsbury's Energy |
| --- | --- | --- | --- |
| Coal | 3.9% | 4.8% | 0% |
| Natural Gas | 39.4% | 54.4% | 0% |
| Nuclear | 16.6% | 6.2% | 0% |
| Renewable | 37.9% | 30.7% | 100% |
| Other | 2.2% | 3.9% | 0% |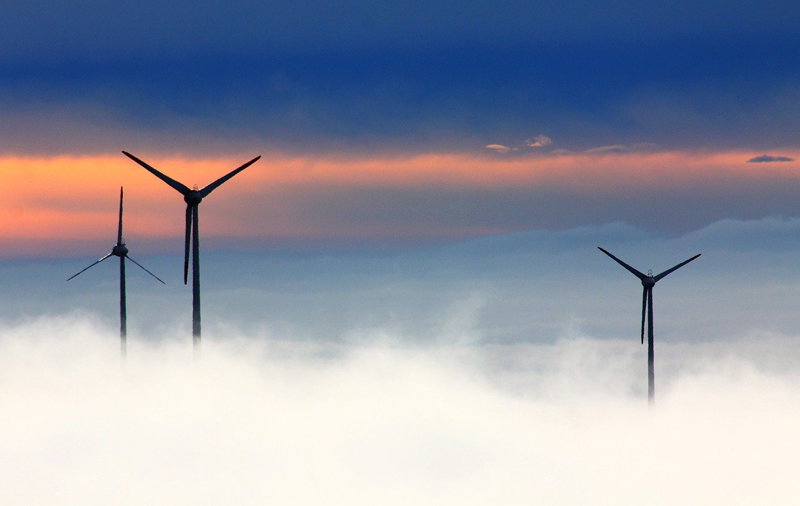 Although Npower doesn't offer exclusively renewable electricity, Sainsbury's Energy has decided to invest in 100% renewable tariffs. The supplier is able to offer green energy by ensuring that every unit of electricity it sources comes with a Renewable Energy Guarantees of Origin (REGO) Certificate.
REGO certificates are issued by Ofgem. They supply one REGO certificate for every megawatt hour of eligible renewable output. Certificates are issued to the generators of the electricity and then sold onto suppliers like Sainsbury's Energy when they purchase the electricity from the generator.
The main sources of renewable energy in the UK are:
Onshore and offshore wind
Solar farms
Bio-Energy
Hydropower
Of these, wind power is by far the biggest contributor to the National Grid, with 13.8% of all our electricity coming from on and offshore wind farms. Bio-energy contributes around 10.2% to the overall fuel mix, while solar energy produces 4.2% of UK energy and hydropower accounts for around 1.8% of the country's energy.
By investing in these renewable energy sources, Sainsbury's Energy is helping to promote the use of sustainable electricity in the UK. Signing up to the company could help to lower your carbon footprint and reduce your impact on the environment.
Available Monday to Friday from 9am until 7pm
Available Monday to Friday from 9am until 7pm
How many Nectar Points can you earn with Sainsbury's Energy?
Customers that sign up to Sainsbury's Energy will earn Nectar Points every time they use gas or electricity. In fact, Sainsbury's Energy will give you 8,000 Nectar Points just for switching. You'll also get a bonus 4,000 Nectar Points if you sign up for a one-year contract and another 8,000 points if you commit to two years with the supplier.
The rewards don't stop once you're signed up. If you move both your gas and electricity to Sainsbury's Energy, you'll get triple Nectar Points every time you do your weekly shop.
Nectar Points earn you a number of rewards. From money off your next shop to a sun soaked holiday, there are lots of ways to redeem your points. You can spend your Nectar Points in Sainsbury's supermarkets, in Vue Cinemas and in Argos. You can also head online to nectar.com and use them to buy holidays, hotel stays and days out.
Sainsbury's Energy reviews
As Sainsbury's Energy has only recently re-launched its new service, there aren't a huge number of reviews available for the supplier. However, the reviews that have been uploaded to impartial reviews sites are generally positive. The supplier gets a rating of 4.4 out of 5 from Trustpilot, showing that customers are relatively happy with the service they receive.
Impartial, online reviews for Sainsbury's Energy include:
"Very helpful and friendly agents, who are always willing to give useful advice and assistance."
"Have not been with Sainsbury's Energy very long, but so far I am impressed with the service they provide."
"Switched to Sainsburys Energy at the end of March. The transfer was seamless and they kept me informed at every step"
You may also find some reviews for Sainsbury's Energy on the brand's social media platforms. Taking a look at these can give you a fairly good idea of what their customers think of them.
Pros and Cons of switching to Sainsbury's Energy
Every energy company comes with its own pros and cons. Weighing these up will help you decide if a switch is right for you.
The main pros and cons of Sainsbury's Energy are:

Earn Nectar Points when you switch
Cheaper than Npower
100% renewable electricity for all customers
Mobile app
UK-based call centre
Only one tariff available
Not available to existing E.ON or Npower customers
Not available to pre-payment customers
Not the cheapest supplier on the market
How to pay your Sainsbury's Energy bill
The easiest way to pay your Sainsbury's Energy bill is by Direct Debit. If you sign up to pay this way, the supplier will automatically take payment from your account every month. You don't need to do anything.
If you can't pay by Direct Debit, or if you think another payment method would suit you better, call the company on 0800 088 4127 to find out about the different options available.
FAQs
‍♂️ Who provides Sainsbury's Energy?
Sainsbury's Energy is provided with gas and electricity by Npower. Npower is one of the biggest energy companies in the UK, supplying around 3.6 million homes and businesses.
❓ Do you get Nectar Points with Sainsbury's Energy?
If you have a Nectar Card, you can earn extra points by switching to Sainsbury's Energy. You'll get 8,000 Nectar Points just for switching and can earn more by signing up for a fixed-term tariff and by shopping in Sainsbury's stores.
You can spend your Nectar Points in store, in your local Vue Cinema or branch of Argos. You can also spend Nectar Points online by heading to nectar.com.
Sainsbury's Energy is part of the Government's Warm Home Discount scheme. The scheme gives eligible households up to £140 off their energy bill during the winter months. This money isn't paid to you, instead, it's given to your energy supplier who will then deduct it from one of your winter bills.
The scheme is aimed at low-income households and vulnerable people. If you think you're eligible, you'll need to apply for the Warm Home Discount as soon as possible.
Do Sainsbury's Energy use smart meters?
Sainsbury's Energy does use smart meters. Once you've switched to the supplier, you can get in touch to find out if smart meters are currently being installed in your area.
If you're a customer of Sainsbury's Energy, you don't have to have a smart meter installed. However, you may want to have a smart meter in your home to help you monitor your energy consumption and reduce your usage. As smart meters automatically send meter readings to your supplier, having one installed means you won't have to take manual meter readings every month.