Cheap energy deals: where can I find them?
If we were to give you £400, how would you spend it?
We can't give you £400, but we can save you that amount! How? By switching you
to a cheaper energy supplier to cater to your needs. All you need to do is give us a call.
Monday to Friday – 8.30 am to 5.30 pm
Switch Plan is rated 4.0/5 on Trustpilot
Ad
If we were to give you £400, how would you spend it?
We can't give you £400, but we can save you that amount! How? By switching you
to a cheaper energy supplier to cater to your needs. All you need to do is give us a call.
Monday to Friday – 8.30 am to 5.30 pm
Switch Plan is rated 4.0/5 on Trustpilot
Ad
The competition in on. A competitive market such as the UK energy market means that suppliers are always trying to lure new customers in with cheap energy deals. This is good for energy consumers, as it means that a better deal on their gas and electricity is never more than a few keystrokes and mouse clicks away. Here we'll look at where and how to get the best cheap energy deals, as well as other, more simpler, ways in which you can save on energy bills.
Last updated: June 2022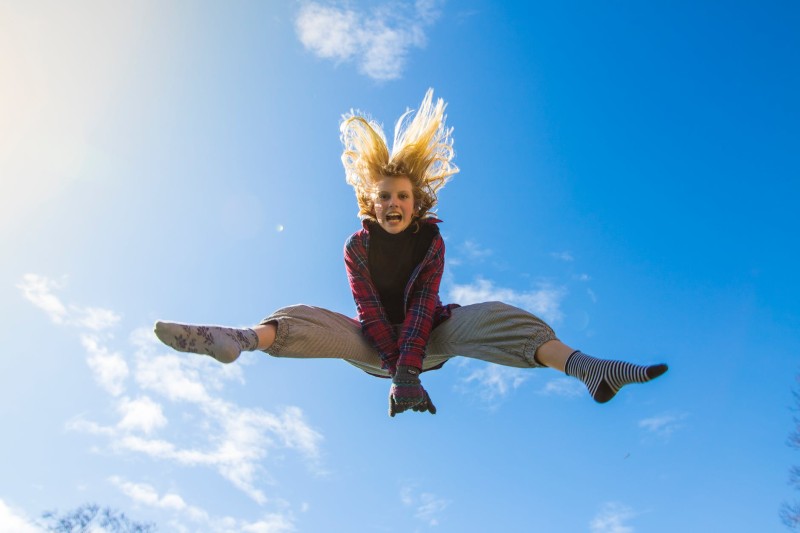 There are some things in life for which we are prepared to pay a little more. A really nice meal in a beautiful restaurant. A really delicious bottle of wine. An especially comfy sofa that will still grace your living room when your babies are all grown up. But there are some things in life for which it makes no sense at all to pay over the odds. Like our gas and electricity supply. Yet, across the UK, thousands of us are paying too much for the energy we use. Which is a veritable crime. It is easy to save on energy bills when there are so many cheap energy deals on the market today.
Not to mention, you can call us for all your switching needs. We are here to help you find the best (and cheapest) deal for your needs. All you need to do is give us a call at the number above.
Why are we paying so much for our gas and electricity?
If you suspect that your energy bills may be too high, you're by no means alone! In fact, a 2020 report by the National Audit Office (NAO), revealed that the UK as a nation is currently overspending by over £800 million on its energy bills.
There are many reasons why UK households are paying far too much for their energy, but it's usually because of one of the following:
They assume that their current supplier will reward their loyalty.
They're unaware how much they could save by switching suppliers.
They're with the wrong supplier or on the wrong tariff for their needs.
They don't know how to reduce their energy usage.
Who is the cheapest energy provider in the UK?
Perhaps one of the biggest reasons why many of us are overpaying for our electricity is because we're unaware just how many suppliers and deals there are out there. At present, around 70% of the UK's energy is supplied by the "Big 6" suppliers. These are:
Between them, these 6 suppliers provide 70% of the UK's electricity and 69% of our gas. However, these 6 suppliers rarely offer the cheapest energy deals. And if your contract with them rolls over, you could be bumped onto a rate that's significantly higher than you should be paying.
Here we'll look at some of the cheapest gas and electricity suppliers. Keep in mind, however, that your energy costs may vary depending on where you live, how much energy you use and when you use it.
Top 5 cheapest electricity suppliers
While your costs may always vary, we've found that the following 5 energy suppliers have the best cheap energy deals and tariffs on the market today:
Octopus Energy
So Energy
Robin Hood Energy
Outfox The Market
People's Energy
Top 5 cheapest gas suppliers
Again, the cheapest gas supplier may depend on your usage. What's more, you may not always get the best deal on a dual fuel tariff where the same supplier provides your gas and your electricity. It's always a good idea to keep your options open.
However, we find that the following have some of the best gas rates in the UK today:
Gulf Gas & Power
Entice Energy
Zog Energy
Bulb
Green Energy
Types of gas and electricity tariff: Fixed rate or variable rate?
Your gas and electricity bills are divided into two components:
Your daily standing charges for each fuel.
The unit rate per Kilowatt Hour.
And you can choose between two different kinds of rate when you choose a tariff:
Variable rate tariff
These rates can vary as the wholesale cost of energy rises and fall. As such, energy consumers face a bit of a gamble. The rates that they get upon signing up to a new tariff may not be the same in a few months' time. These are called variable rates. The good news, however, is that your energy bills could fall along with the price of wholesale energy. What's more, these tariffs are usually flexible, and you can change supplier at any time without repercussions.
Alternatively, you can choose a…
Fixed rate tariff.
Here, the rates may be slightly higher than their variable counterparts. However, they're locked in, usually for a period of 12 or 24 months. Rates are usually very slightly higher for 24 month fixed term tariffs. However, they insulate energy consumers from unexpected rises in energy costs.
Although, if you want to get out of a fixed term tariff before it expires, you will incur an early exit fee. These are usually between £30 and £45 but in some cases can rise up to £75 per fuel.
What is the cheapest way to pay for electricity?
Today, virtually all energy consumers offer the best energy deals to customers who pay via Direct Debit. When you sign up to a new energy supplier, you are asked to provide an estimate of your annual energy usage. If you are unsure, this will be estimated by the supplier based on the kind of property you live in, and how many people are in your home.
Based on this information (or estimate), an amount is proposed for a monthly direct debit which is taken out of your account every month. This is generally the cheapest way to pay for electricity. Energy suppliers are just like any other businesses. They need to think about their monthly cash flow. Resultantly, they are likely to give customers better rates when they commit to a direct debit.
Our energy experts are here to help
Free service - Available Monday to Friday from 8.30 am until 5.30 pm
If your usage doesn't reach or exceeds the usage proved when you sign up, your direct debit may be adjusted to prevent your account from either falling into arrears or having an excess of credit. It's also worth noting that some suppliers will even pay you interest on the credit you accumulate.
If you pay by direct debit, however, we recommend that you take meter readings every month or ask your supplier to provide a smart meter. This will prevent the billing inaccuracies that can make your Direct Debit a costlier way to pay for your energy. If you don't provide meter readings, usage data will be estimated based on your historical usage. And this may be significantly less, resulting in an unpleasant surprise when your next bill arrives.
Credit meters vs Prepay meters: Which is cheaper?
There are many energy consumers who are wary of Direct Debits. They don't like the idea of sending regular meter readings, or the potential costs associated with inaccurate billing. As such, some prefer to use a prepayment meter, allowing them to pay for the energy they use on a Pay As you Go basis.
It's quick and easy to top up your prepay meter. You will be issued a card or key which you can use to top up at any Pay Point location in the UK. Click Here to find one near you. Alternatively, you can top up over the phone, online, or through your supplier's customer app.
The best value prepay meter suppliers include :
Nabuh Energy
Octopus Energy
Bulb
Ebico
Boost Energy
People's Energy
Pure Planet
While some suppliers may be able to offer you a cheaper energy deal on a prepayment meter than you're currently getting, Direct Debit tariffs that use credit meters tend to be cheaper in terms of unit price per kWh.
The energy price cap, and what it means for your energy bills
In its early days, the energy industry watchdog Ofgem was responsible for setting the price of energy. However, since 2002 this has no longer been the case. As such, energy costs have skyrocketed over the past 15 years or so.
For instance, back in 2004, the average UK household paid around £565 on its yearly gas and electricity. By 2014, cost had more than doubled to £1,344.
In January 2019 Ofgem implemented the energy price cap as a means of keeping energy prices under control. As of October 2020, this cap is set at £1,042. The cheapest it has been since the price cap's inception.
You can see historic price cap data in the table below:
| Date | Energy Price Cap Amount |
| --- | --- |
| January 2019 | £1,137 |
| April 2019 | £1,254 |
| October 2019 | £1,179 |
| April 2020 | £1,146 |
| October 2020 | £1,042 |
You can find out more about the Energy Price Cap here.
It's important to note, however, that this is the maximum an energy company can charge you in a year. There are many cheap energy deals that undercut this energy price cap by £200 or more!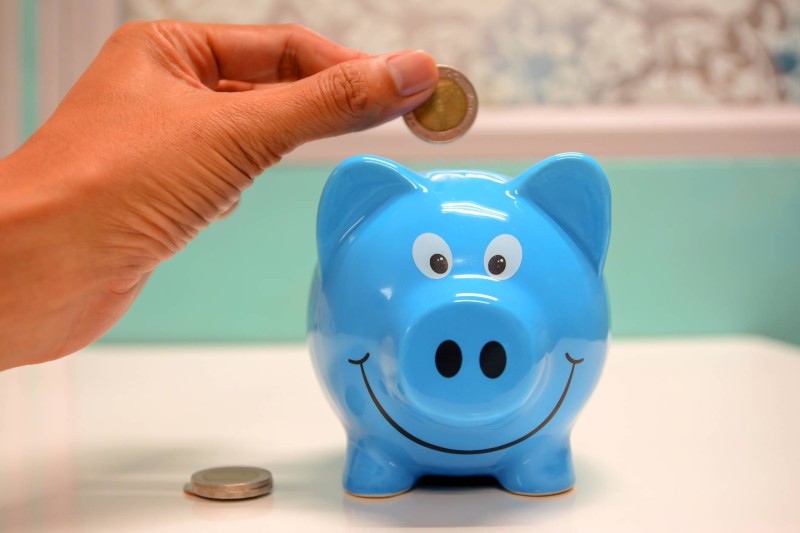 Switching energy suppliers (and why it's so important)
In the digital age, UK energy consumers have more ways than ever to change their energy suppliers. They can use price comparison services like our own and get quotes directly from any of the UK's fifty-plus energy suppliers in minutes. Yet, while the number of us switching suppliers is steadily on the rise, we're still not switching enough according to data from the Department for Business, Energy & Industrial Strategy.
In the first quarter of 2020, 1,419,000 of us switched electricity suppliers and 1,203,000 of us switched gas suppliers. A rise of roughly 5% compared to 2019. You can see from the table below that the number of UK consumers switching suppliers and tariffs is rising steadily.
| Year | Number of Electricity Switches | Number of Gas Switches |
| --- | --- | --- |
| 2014 | 3,058,000 | 2,282,000 |
| 2015 | 3,396,000 | 2,709,000 |
| 2016 | 4,420,000 | 3,347,000 |
| 2017 | 5,118,000 | 4,144,000 |
| 2018 | 5,402,000 | 4,517,000 |
| 2019 | 5,946,000 | 4,822,000 |
Yet, while 2019 was a record breaking year (and 2020 looks set to follow), the 10,768,000 who switched suppliers in that year were only 21% of the 52,106,500 energy-consuming UK households. Meaning more than three-quarters of households are still overpaying for their energy.
Ofgem actively encourages energy consumers to switch suppliers regularly. It helps to keep the market competitive, which in turn keeps prices competitive without Ofgem needing to intervene (again) on behalf of the consumer.
By rule of thumb, it's a good idea to switch energy supplier every 12-18 months in order to make sure that you're getting the best cheap energy deals. However, you can technically change your supplier every 28 days. Although this may be tricky to keep track of.
How much can I save by switching energy suppliers?
Usually… a lot! According to the Money Advice Service, a non-profit money management service, the average household can save £300 per year by switching gas and electricity supplier. Combine this with taking active steps to reduce your usage and you have a potential money-saving powerhouse.
Pun intended!
Is it difficult to switch energy supplier?
Not at all. In fact, the switch itself usually takes just a few minutes. However, finding the perfect tariff for your needs can take a little longer. Which is why we're on hand to take care of the heavy lifting for you.
What information do I need to switch energy supplier?
Switching energy supplier is usually as simple as filling in a few online forms. However, if you have the right information to hand, it's easier to get a clear idea of the best tariffs for you and how much you could save.
For a successful gas and electricity switch, it's a good idea to have the following information to hand:
Your home's postcode.
The name of your current energy supplier and tariff.
An average estimate of your monthly energy usage. Use an old energy bill if you have access to one.
I'm moving house, can I switch gas and electricity?
You can. And you should! When you move into a new home, your new property will be under a "deemed contract" with the previous occupant / owner's energy supplier. Unfortunately, this means that you will almost certainly be paying too much for your gas and electricity in your new home. And the longer you do nothing, the more you can expect your energy bills to climb.
The trouble is that you cannot change supplier until you are officially responsible for the property's energy supply (the day you move in). As such, you will need to pay a bill to the incumbent supplier. But following the steps below can ensure that bill is as low as possible.
Notify your supplier of your moving date at least 48 hours before you move.
Take a meter reading in your old property on the day you move out.
Take a meter reading at your new property as soon as you move in.
Find out who is currently supplying your new home's energy.
Compare prices to see if you can get a better deal elsewhere (which you almost certainly can).
You can either choose to move your tariff from your old home to your new property or choose a brand new one. If you're moving long-distance, you may find that a brand new supplier or tariff is a better fit for your needs than your old one.
Citizens Advice has some useful information on changing energy supplier when moving home.
How do I save money on my energy bills?
Switching energy suppliers every 12-18 months can ensure that your energy savings are built on a strong foundation. However, there's also a lot that you can do around the home to save on your energy bills. Especially when the weather gets colder and it seems inevitable that heating costs will rise astronomically.
There are a number of measures you can take to improve your home's energy efficiency, making it greener and cheaper without compromising your lifestyle. In the table below, we've listed some energy-saving measures that you can take, as well as the potential savings that they generate:
| Energy Saving Solution | Potential Savings |
| --- | --- |
| Turn down your thermostat by just one degree. | £75 per year. |
| Replace incandescent bulbs with CFL or LED bulbs. | £55 for the lifetime of each bulb. |
| Replace your windows with BFRC A++ rated alternatives. | £120 per year. |
| Replacing your loft insulation. | £395 per year. |
| Replace your boiler if it's more than 12 years old. | £305 per year. |
| Switch off appliances that are on standby overnight. | £68 per year. |
What uses the most electricity in the home?
Do you ever look at your energy bill and wonder where all that money went? Very often, we are unaware of just how much electricity the devices and appliances we rely on use over the course of a month.
Let's take a look at the appliances that use the most electricity in the home, and how much they cost you:
Your fridge (£62 per year). Refrigerators have energy efficiency ratings. An A++ rated fridge could coast 80% a year less to run than a D rated fridge.
Your desktop computer (£26 per year).
Your electric-powered oven (£42 per year).
Your games console (approximately 3p per hour).
Your washing machine (16p per wash)
Your kettle (around 2p per boil).
Let us help you find the cheapest energy deals for you
Ultimately, it's hard to definitively state which is the cheapest gas and electricity supplier, as there are so many variables. Where in the country you live, how much energy you use, when you use it, the kind of meter your property has and whether your supplier provides two fuels or one. It can make finding cheap energy deals in your area a long and frustrating process.
Whatever your location or circumstances, however, we can scour the market to find a cheap energy deal that matches your needs. Including tariffs that use up to 100% renewable energy.
What's more, we can even manage your switch from end-to-end. So you can enjoy cheaper, greener energy quickly and hassle-free.
Sound like a plan?
Call us today on 0330 818 6223 to find out more. We're available from 8.30 am to 5.30 pm.
Read More:
Available Monday to Friday from 8.30 am until 5.30 pm
FAQ
How do I reduce my electric bill?
There are a number of ways in which you can reduce your electric bill. Changing your energy supplier every 12-18 months should become a habit. However, you can also reduce your electricity bills by replacing inefficient incandescent bulbs with LED or CFL lights, and ensuring that "energy vampires" like TVs and games consoles are switched off overnight rather than left on standby.
Is it better to pay all bills at once?
That depends. Depending on where you live, how much energy you use and where you use it, you may find that a dual fuel bill (where you pay both bills at once from the same supplier) works out cheaper. However, in some cases it actually works out better to get your gas and electricity from different suppliers. 
Can unplugging appliances save electricity?
Yes, absolutely. When devices are left on standby they can use up to 80% as much energy as they do when active. As such, these appliances are often referred to as "energy vampires". Unplugging them overnight can save up to £68 per year.
Do ceiling fans use a lot of electricity?
In the UK we tend not to get an awful lot of hot weather. However, on a stiflingly hot summer day, many of us may consider investing in an air conditioner. However, these can be very expensive to run, using around 2.7 kilowatts of energy to run. A ceiling fan, however, uses much less energy (as little as 10.8 kWh per month). As such, if you live in one of the hotter parts of the country, this is a much more prudent investment. 
Updated on 13 May, 2022