Wales and West Utilities: your gas supply
Switch energy suppliers in minutes to save up to £400 a year!
Our experts can move you to the best energy plan for free.
Available Monday to Friday from 9am until 7pm
Simply put, Wales and South Utilities transport gas safely and securely to homes and businesses all over these regions. That's a total span of around 1/6th of the UK's land mass, and 35,000km of gas mains. Around 7 million people across Wales and South West England rely on Wales and West Utilities to keep their homes warm, cook their dinners and heat their water… even if they've never heard the company's name before.
Last update: November 2020
🏠 COVID-19
The coronavirus pandemic is likely to affect all of our personal finances. However, the UK lockdown will not affect the services we provide. Our team of experts are working hard to ensure that you make savings on your energy bill by switching suppliers. Read more about your energy supply during COVID-19 here.
The better anything in your home does its job, the easier it is for us to convince ourselves that it's not doing anything at all. This is often the case for our utilities. We have become so reliant on gas, electricity and running water that we take them for granted. Rarely do we spare a thought for how they get to our homes. But the gas that cooks your food and keeps your home warm goes on quite a journey as it goes from deep beneath the seabed to your boiler or oven. And if you live in Wales or South West England, you have Wales and West Utilities to thank for your delicious Sunday roast or your cosy hot bath.
Here we'll look at what Wales and West Utilities do, when you may need to get in touch with them, and how to contact them when you need the services that they offer.
What do Wales and West Utilities do?
With winter fast approaching, many of us in Wales and the South West of England will be reliant on Wales and West Utilities in the coming months, whether we're aware of it or not.
Their main responsibilities include connecting new homes and business premises to the national gas grid, maintaining the huge infrastructure of gas pipeworks and replacing it when it is no longer fit for purpose, as well as responding quickly to gas emergencies.
Households and businesses alike are more reliant than ever on their gas supply in the colder months. Wales and West Utilities invest around £2 million every week in its gas network, ensuring that natural gas gets to the homes and business premises that need it.
They also work with a range of stakeholders to develop an energy infrastructure that's innovative, sustainable, and affordable for energy consumers.
Wales and West Utilities services
In order to ensure that gas gets to the homes and businesses across Wales and South West England that need it, Wales and West Utilities provide an array of services to domestic and commercial customers.
Here we'll take an in-depth look at the services they offer…
Connecting homes and businesses
New domestic and commercial properties in Wales and South West England need to be connected to the gas grid. Every year, Wales and West Utilities connect 11,000 new homes and businesses through their gas supply service.
Homes and businesses should contact Wales and West Utilities if they want to:
Connect to the gas grid.
Make changes to their gas supply (e.g. move your meter or divert a gas pipe).
Disconnect your gas supply (e.g. if refurbishing or demolishing your property).
Connect your green gas supply to the network (if you make your own gas from farm waste, food waste etc.).
Making gas pipe upgrades
Wales and West Utilities manage a sprawling network of pipes, covering 35,000 kilometres of gas mains. This infrastructure is very old and often needs upgrades to ensure that it runs as efficiently, safely and securely as possible.
They also work with communities and business owners to ensure that the work they do and its potential impact are understood.
Dial Before You Dig
Whenever construction or demolition work takes place in Wales and South West England, there's a risk of gas pipes getting damaged because the people digging don't know what's beneath them.
This can not only result in colossal safety hazards but repair costs, fines and fees for which those digging would be liable. Which is why Wales and West Utilities offer a "Dial Before You Dig" service and online mapping to ensure that digging can be carried out safely.
Keeping gas consumers safe and warm
With winter on the way, many of Wales and South West England's most vulnerable will be left with the choice of whether to keep the heating on or put food on the table. Wales and West Utilities also help energy consumers in the region who are facing fuel poverty to access support and finance to keep their homes safe and warm in the colder months.
This includes:
The Warm Home Assistance scheme run by Warm Wales
The UK-wide Warm Home Discount scheme
Their own Safe and Warm fund. This is a £50,000 fund to which community and parish councils, not for profit co-operatives, charities and community interests can apply
Gas emergency services
Most of Wales and West Utilities' day-to-day operations involves responding to and dealing with gas emergencies across the region. Engineers are dispatched quickly to the site of the potential gas leak and carries out whatever measures are necessary to stop the gas leak. They will also let you know what work is necessary to remedy the cause of the leak.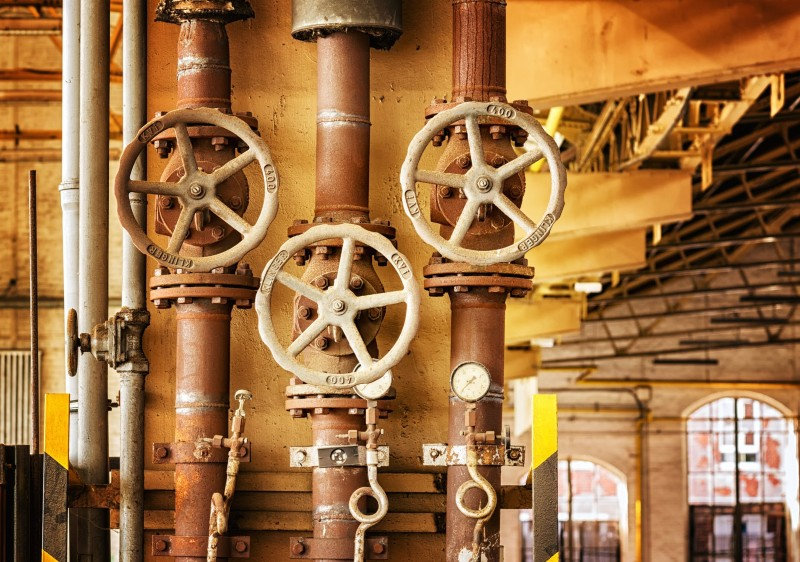 What should I do if I smell gas in my home or workplace?
If you live or work in Wales or the South East of England and smell gas, you should carry out the following steps straight away:
Call Wales and West Utilities immediately on their freephone number 0800 111 999.
Switch off the gas at the meter if you can.
If your meter is in the cellar or basement do not go in. The lack of ventilation could be dangerous.
Open all windows and doors to help the gas to dissipate.
Do not use any electrical appliances. Even turning a light switch on or off can ignite natural gas.
Do not smoke or use any kind of naked flame.
If you smell gas in the cellar or basement, wait outside your property for an engineer to arrive.
How to change gas suppliers in Wales and South West England
Whether Wales and West Utilities service your area's gas works or not, as an energy consumer, you have a greater choice of suppliers than ever before. Whether you're looking for someone to provide gas or dual fuels, you'll find that you can almost always get a cheaper energy deal than you're getting at the moment.
That's where we come in.
We can scour the market for the best supplier to meet your needs, bringing you the cheapest tariffs and the cleanest energy mix (including renewable gas). We can even take the hassle out of your switch, managing it from end-to-end, so you don't need to do anything but enjoy your cheaper, cleaner gas.
Sound good?
Call us today on on 0330 054 0017 to find out more. We're available from 9am to 7pm.
Wales and West Utilities FAQs
Who owns Wales and West Utilities?
Wales and West Utilities used to be part of National Grid Transco, launching as Wales & West Utilities in mid-2005. They are owned by the global CK Infrastructure (CKI) Group, which has presences in Australia, New Zealand, Canada, the United States, Hong Kong and China, as well as Europe and the UK.
When to contact Wales and West Utilities
It's a good idea to contact Wales and West Utilities if you need to:
Smell gas or have a gas emergency.
Get connected to the gas grid.
Enquire about moving a gas meter or pipe.
See if a pipe on your property is live or not.
To ask about our gas maintenance work / digging in your area.
Get a safety check on a gas pipe or meter installation
Get help registering someone on the Priority Services Register with their gas supplier.
How to contact Wales and West Utilities
The best way to contact Wales and West Utilities is through one of their dedicated phone lines.
If you smell gas, call their 24 hour freephone gas helpline on 0800 111 999.
For general enquiries call 0800 0726 814.
For meter point enquiries call 0870 608 1524.
For general enquiries call 0800 912 29 99.
To make a complaint (or give a compliment) call 0800 2946 645
BSL users can access their SignVideo chat service by clicking Here
If you prefer to email, use enquiries@wwutilities.co.uk for general enquiries or connections@wwutilities.co.uk for new connections.
How much does it cost to connect to / disconnect from the gas grid?
Every connection and disconnection is slightly different. However, on average it costs between £329 and £596 to connect to the grid. The exact cost depends on:
Whether there is only public land to work on.
Whether they have to dig the trenches or whether you dig them yourself.
Rates are also different for multiple connections. To connect 3-10 homes costs £811 per home, while connecting 11-100 homes will cost £641 per home.
Disconnection can also vary from one property to another. However, the estimated cost to disconnect one home is £699.