Ofgem: the energy watchdog (2020)
Looking for the best energy deal on the market? Switch to a new supplier in minutes!
Call us and let our experts switch you to a new energy plan for free.
Available Monday-Friday from 9am-7pm
While the energy market is a free market, oversight is needed to ensure that energy companies continue to act in the best interests of their customers. Ofgem was established to ensure that energy companies operate fairly and do right by their customers, especially the most vulnerable energy consumers.
Last update: November 2020
🏠 COVID-19
The coronavirus pandemic is likely to affect all of our personal finances. However, the UK lockdown will not affect the services we provide. Our team of experts are working hard to ensure that you make savings on your energy bill by switching suppliers. Read more about your energy supply during COVID-19 here.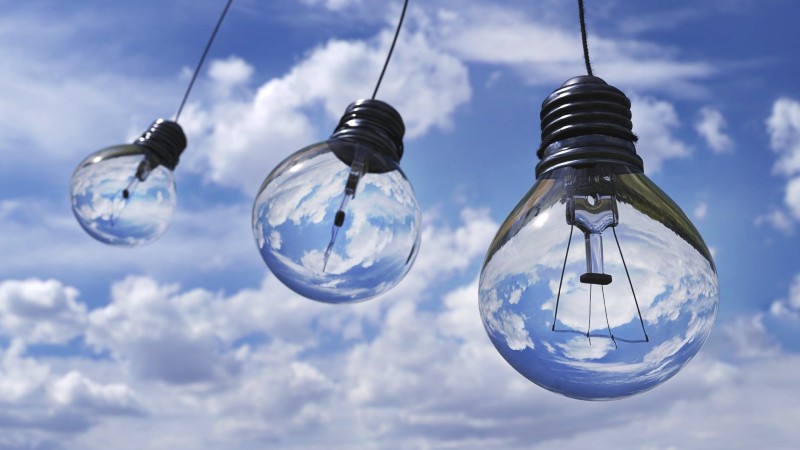 Up until the late 1980s, the UK energy industry was mostly run by the government. However, as the '90s dawned, John Major's conservative government privatised the energy industry, opening it up to private companies. This was intended to bring about greater competition, greater choice and better value for energy consumers, and to drive innovation in the sector. However, after operating for a decade without regulation, energy prices soared and consumers found themselves with little or no added value in the wake of privatisation. In 2000, the Office of Gas and Electricity Markets (Ofgem) was formed to regulate the private energy market and ensured that it operated in the interests of the consumer.
In the two decades since its formation, Ofgem has implemented a range of measures to ensure that consumers are treated fairly, and that energy companies use their profits to fuel innovation and more renewable operations. But what exactly does Ofgem do to protect energy consumers like you? How effective are they in keeping the energy industry in check? Do they provide government energy grants? And how do you contact them when you have an issue with your energy supplier? Here, we'll attempt to answer all of your questions and more about the energy industry watchdog.
What is the purpose of Ofgem?
Ofgem controls and enforces energy pricing and ensuring transparency in how much profit energy companies make and how those profits are used. It carries out investigations into energy supplier behaviour when customers make complaints, and levies fines when suppliers are found to be in breach of their regulations.
It also works with energy companies to help meet government environmental and renewability targets, ensuring that energy suppliers channel their profits into research and development for cleaner, greener operations.
Who owns Ofgem?
Ofgem is an autonomous, non-ministerial branch of the government. There is no government minister in charge of Ofgem. Instead, it is run by a chairperson as well as a board of executive and non-executive members. Ofgem is funded by levies paid annually by energy suppliers rather than by UK taxpayers.
What powers and responsibilities does Ofgem have?
As well as helping to create a more renewable future for the energy industry, Ofgem's principal goal is to protect the UK's energy consumers.
It does this in a number of ways:
Ensuring that energy tariffs are fairly priced and represent good value for money.
Ensuring that the UK's energy supply is safe, secure and sustainable.
Maintaining and developing market competition.
Helping to deliver and regulate government schemes and initiatives.
Ofgem and the Confidence Code
Many energy consumers find new suppliers and tariffs using energy price comparison sites like ours. As such, Ofgem has set out the Confidence Code, is a voluntary code of practice for energy price comparison sites.
Since 2013, Ofgem has set out requirements for energy price comparison sites to ensure that they are reliable, transparent and easy to use for energy consumers.
Ofgem reviews this code periodically to ensure that energy consumers get great value from price comparison sites. It also actively encourages households to consider switching energy suppliers regularly in order to help ensure a competitive and high-value market.
Competition is absolutely vital to ensure that energy suppliers offer lower prices and better value for money.
Does Ofgem set the price of energy?
Up until 2002, Ofgem was directly responsible for setting the price of energy. However, in the years since it stopped doing this prices rose alarmingly, way above the rate of inflation. In 2004, the average UK household paid around £277 for gas and £288 for electricity. £565 combined energy spend. 10 years later, this combined figure had more than doubled to £1,344.
As such, the Energy Price Cap was established in January 2019. This measure, along with maintaining a competitive market, was intended to prevent energy prices from spiralling out of control. There's also a separate energy price cap for energy consumers with prepayment meters. As of October 2020, the energy price cap is at its lowest ever, £1,042 per year. However, there are a great many energy tariffs that are significantly below this annual energy price cap.
You can see historic price cap details in the table below:
| Date | Energy Price Cap Amount |
| --- | --- |
| January 2019 | £1,137 |
| April 2019 | £1,254 |
| October 2019 | £1,179 |
| April 2020 | £1,146 |
| October 2020 | £1,042 |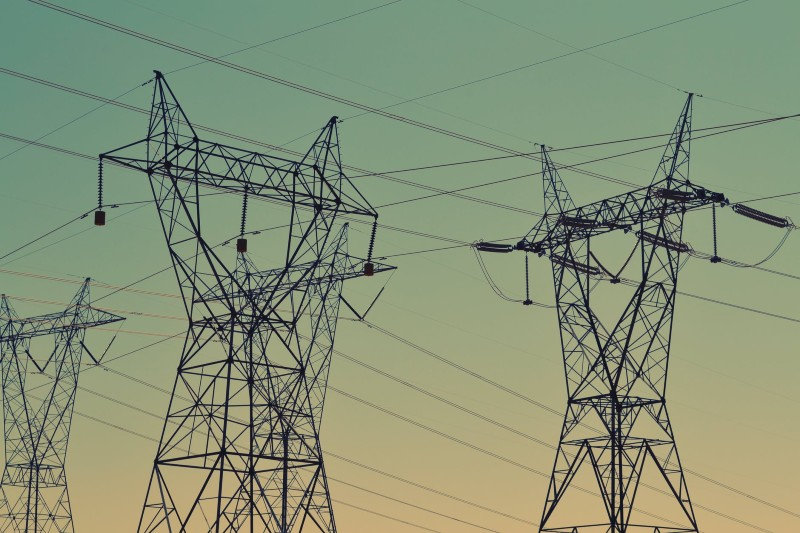 How can Ofgem help me?
As well as ensuring a competitive, fair and sustainable market, there are a number of ways in which Ofgem can directly help energy consumers. The most direct of which is investigating the behaviour of energy suppliers if you believe that they are operating in unethical ways, or are in breach of Ofgem's guidelines.
If you have a dispute with your energy supplier over billing, supply, or problems that arise as a result of switching suppliers, it needs to be addressed to the energy ombudsman service. This is a regulatory body approved by (but outside of) Ofgem that can help manage disputes between consumers and suppliers.
If you find out that your energy supply exceeds the energy price cap, Ofgem can ensure that you are refunded the difference and may place sanctions upon your energy supplier. A prominent example of this occurred in mid-2019 when Shell Energy was found to have overcharged around 8,800 energy consumers by a combined £100,736.63. Ofgem ensured that Shell Energy refunded all of the customers that had been affected, as well as ensuring that they made a payment of £200,000 to Ofgem's Consumer Redress Fund.
How do I complain to Ofgem?
Ofgem do not deal with energy consumer complaints. These are reported to the ombudsman who work with Ofgem to investigate energy supplier malpractice.
If you have an issue with your energy supplier, you first have to attempt to resolve the matter with them directly before contacting the ombudsman. Keep a log of the complaints made and any contact you receive. This will be helpful to the ombudsman if they need to investigate your case. If you're not sure where to begin Citizens Advice have some useful template letters for energy consumer complaints.
You can, however, contact Ofgem directly if you have an issue with an Ofgem accredited price comparison site if you feel that they have not addressed your complaint to your satisfaction.
You can contact Ofgem by:
Email: consumeraffairs@ofgem.gov.uk
Telephone: 020 7901 7295
Ofgem also have a web page with guidance on how to make a complaint about your energy supplier. Click here to take a look.
How effective is Ofgem?
Ofgem's purpose is to ensure that energy consumers get a fair deal. However, as a nation, it's estimated that we're paying over £800 million more for our energy than we should. With this in mind, energy consumers may reasonably ask just how effective Ofgem is.
Indeed, it's difficult to gauge the efficacy of a regulatory body. However, there are some performance indicators which argue that Ofgem is doing a good job.
For instance, as of Q1 2020, the UK has its greenest energy fuel mix ever, with 52.23% of our energy fuel mix coming from renewables like solar, wind, biomass and hydroelectricity. What's more, Ofgem has issued some £263 million in fines and redress payments to energy suppliers since 2010.
Looking for an energy deal that's far below the energy price cap? We can help!
One of the most tangible ways in which Ofgem has helped energy consumers in recent years is by establishing the energy price cap. However, even if the cost of your annual energy supply is below this limit, you could still be paying too much for your energy.
We can help you to find a tariff that offers significant savings that are well below the energy price cap. What's more, we can manage your switch from end-to-end, allowing you access to cheaper, greener energy 100% hassle-free.
Sound good? Thought so!
Get in touch with us today on 0330 054 0017 to find out more. We're available from 9am to 7pm.
Ofgem FAQs
What does Ofgem stand for?
Ofgem stands for Office of Gas and Electricity Markets. It is an autonomous and non-ministerial branch of the government.
No. The energy ombudsman's service is a separate entity from Ofgem, although it is approved by Ofgem. The ombudsman has a very specific purpose— to help resolve disputes between energy companies and consumers. Ofgem's responsibilities, however, are more varied and numerous. If you have a dispute that you are unable to resolve with your energy supplier, the ombudsman may be able to help resolve it. Click Here to visit the website.
Does the ombudsman really help?
While you should make every effort to resolve your dispute with your energy supplier directly, the ombudsman can be extremely helpful if you need to take your dispute one step further. To date, the energy ombudsman has resolved over 90,000 complaints about energy suppliers.
How can I contact Ofgem?
If you wish to make a complaint about your energy supplier, this is done through the energy ombudsman service, rather than going directly through Ofgem. However, you can contact Ofgem if you have an unresolved complaint with a price comparison site that has been accredited by the regulatory body.
You can contact Ofgem directly by:
Email: consumeraffairs@ofgem.gov.uk
Telephone: 020 7901 7295
To read more on this topic, check out these guides: