Sign Up For The Best Energy Deals
Powering up your home has never been so easy
Let us set up your energy supply with the best supplier in 10 minutes.
Monday to Friday – 8.30 am to 5.30 pm
Powering up your home has never been so easy
Let us set up your energy supply with the best supplier in 10 minutes.
Ad - Service available Monday to Friday from 8.30 am until 5.30 pm
In the UK, many energy customers find themselves sticking with larger, more expensive suppliers that concentrate the energy market.With over 50 active energy suppliers to choose from, there's absolutely no reason why so many of us should be overpaying by hundreds of pounds every year for the energy we use; and at Switch Plan, that is our philosophy. However, many of us are unaware just how much choice we have, or how easy it is to sign up for new energy deals. Below you will find out more about how to sign up to the best energy deals when setting up gas and electricity in a new home.
Last update: April 2022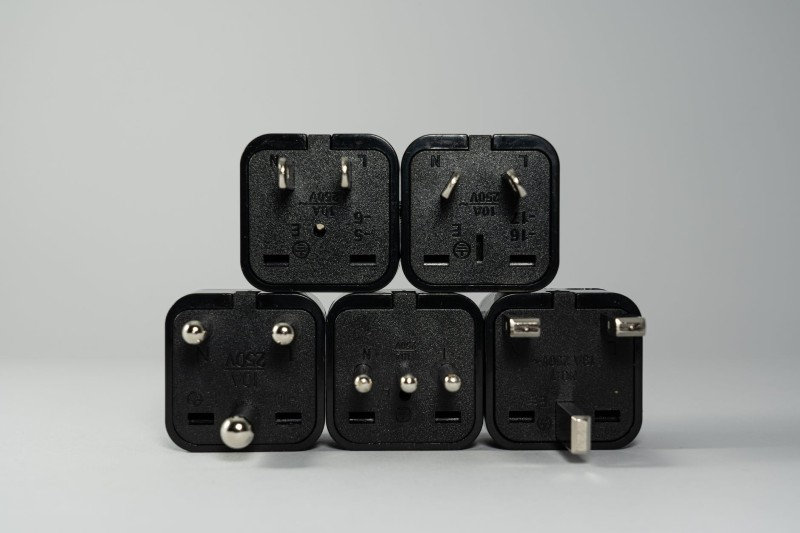 How to sign up for the Best Energy Deals
Being an energy consumer in the UK can be very difficult. Not least because far too many of us are spending far too much on our gas and electricity. In fact, a recent study by the National Audit Office reveals that as a nation we're spending over £800 million more than we should on energy. Something that's easily avoided when we sign up to better energy deals. Even if you're making an effort to reduce your energy consumption, and reduce your home's bills (and carbon footprint), the savings you make will be limited if you're with the wrong tariff and supplier for your needs.
It's time to break the bad habits and sign up to better energy deals when setting up gas and electricity in a new home. Don't worry, it's quicker and easier than you might think! Also, we can help you out with finding better energy bills. All you have to do is give our experts a call at the number above and they will be able to help you find the best deal possible within 20 minutes!
Am I paying too much for my gas and electricity?
Unfortunately, the answer is probably yes. The UK energy market is extremely competitive, and energy suppliers of all shapes and sizes are always trying to come up with appealing new tariffs to engage new customers. On the other hand, however, energy suppliers are often slow to reward loyalty, and remaining with the same supplier after your tariff has expired will usually see you spend more on a standard or default tariff.
You may find that not only does switching to a new tariff or supplier help you save money, it also helps you to reduce your carbon footprint. With more renewable energy suppliers than ever, you can get a cheaper, greener deal when you switch often.
Indeed, the energy industry regulator Ofgem actively recommends that energy consumers switch suppliers and tariffs every 12-18 months. This helps to keep the industry competitive, and keep prices low.
As of January 2019, Ofgem has implemented an Energy Price Cap (which as of October 2020 stands at £1,042 per year for both fuels). However, some tariffs are much closer to this upper limit than others. It's up to you to find the best energy deals for your home.
Our energy experts are here to help
Free service - Available Monday to Friday from 8.30 am until 5.30 pm
Where do I find energy deals?
The good news is that there are lots of ways to find new energy deals online. What's more, you can look at customer reviews on platforms like Trustpilot, Reviews.io, and Google to ascertain how their customers feel about them.
If you're looking for a new energy deal, there are several easy ways to find one.
Ask your current supplier
If you're happy with the standard of service that you receive from your current supplier, you may want to contact you directly and see if they can move you to an energy tariff that will be better suited to your household's needs. Keep in mind, however, that some suppliers like Bulb and So Energy have only one tariff.
As your friends, family and colleagues
Although there are lots of ways to do your due diligence on suppliers online, there's no substitute for a referral from someone you know and trust. Energy suppliers know this, and many offer great deals to customers who refer their friends, family and colleagues. Ask around to see how the people you know feel about their energy suppliers. You might be able to get cashback, credit and cool freebies for yourself and the person who refers you when you sign up to energy deals this way.
Use price comparison services
Price comparison services like ours can search the market on your behalf to find the cheapest gas deals and electricity deals for your household's needs and usage. In order to ensure that you get accurate recommendations, it's a good idea to have a bill from your old supplier close to hand. This will show you your monthly energy usage in kilowatt hours (kWh) and your monthly spend. Either of which can be used to show how much you could save by switching, and ensure that you get a great energy deal for your usage.
How much can I save by switching energy suppliers?
When many energy consumers compare energy prices, they're surprised to learn just how much they could save by switching. Of course, your savings will vary depending on your usage, the energy deal your switching from / to, and where in the country you live. However, the Money Advice Service estimates that the average household could save around £300 per year by switching energy suppliers.
Yes, you read that right!
Up to £300 per year, for something that could take just a few short minutes.
What information do I need to switch energy supplier?
When switching to a new energy supplier, you'll need to supply your address and postcode, so that your new supplier can give you an accurate estimate based on your location. This is because unit rates for gas and electricity differ slightly, depending on whereabouts in the country you live.
It's also advantageous if you have the following close to hand:
Your monthly / annual energy usage
Your monthly / annual energy costs
The name of your current supplier
The name of your current tariff
This will ensure that your new supplier can estimate your monthly and annual costs, as well as showing you how much you could save by switching.
How does switching suppliers work?
It couldn't be simpler. Once you've chosen a new supplier and signed up to a new energy deal, your new supplier will contact your old supplier and arrange the switch. This usually takes between 17 and 21 days. However, some suppliers are faster than others when it comes to switching.
After the switch has been finalised, you will receive one last bill from your old supplier. This is to cover the energy that you have used while the switch was administrated.
How often do energy prices change?
A good energy supplier will constantly change their prices to ensure that they are among the most competitive on the market. What's more, variable rate tariffs are always rising and falling in line with the cost of wholesale energy.
The Energy Price Cap changes twice a year. Once in April, and once in October. As such, suppliers will often change their prices around this time in line with the new price cap.
What if I see a better deal elsewhere?
When you sign up to a new energy deal, you have a 14 day "cooling off" period, during which you can change your mind without any repercussions. If you're on a variable rate tariff, you can change tariffs whenever you wish. However, if you're on a fixed rate tariff you may incur an early exit fee (usually between £25 and £50 per fuel) if you want to switch before your contract has expired. If you want to switch within 49 days of your contract's expiry, you can do this within this timeframe without incurring early exit fees.
Let us help you sign up to the best energy deals
Finding the best energy supplier and tariff for your needs can be a time-consuming and frustrating process. The good news is, we're here to help!
We can scour the market to find you the perfect deal to match your needs and usage, including deals that use 100% renewable electricity. What's more, we can even manage your switch from end-to-end to bring you cheaper, greener energy faster.
Would you like to know more about setting up gas and electricity in a new home? Great! Check out some of these related articles
Available Monday to Friday from 8.30 am until 5.30 pm
FAQ
Can I change my mind after signing up for an energy deal?
Yes, absolutely! You have a 2 week "cooling off" period during which you can switch back to your previous energy deal (or any other deal you like) without incurring any early exit fees or other penalties. 
Are renewable energy suppliers more expensive?
Not at all. In fact, numerous green energy suppliers like Octopus, So Energy and Bulb are often listed among the cheapest energy deals on the market. Getting a greener energy deal needn't come with a hefty price tag! 
When can I sign up to a new energy deal?
You can technically sign up to a new energy deal whenever you like. However, you should check your current tariff. If it is a fixed rate tariff, you may incur an early exit fee for each fuel if you switch suppliers before your deal has expired. There is, however, a period of 49 days before your contract ends within which you can change suppliers without any early exit fee. This is an Ofgem directive, and applies to *all* fixed rate tariffs.
Are fixed rate tariffs cheaper?
Usually, yes. However, at the time of writing, wholesale energy prices are very low due to the reduced oil price and other factors that are mainly a result of the economic depression caused by the global pandemic. As such, many variable rate tariffs are the cheapest that they've ever been. As the cost of wholesale energy rises (and Brexit further alters the UK economy), these may become more expensive in 2021. 
Updated on 18 May, 2022