Best energy suppliers in the UK in 2022
The energy plan tailored to your values exists.
And it is just one call away.
Our experts scour the market to guide you towards the energy deal custom fitted
to your needs and beliefs. Call us and let our experts switch you to for free.
Monday to Friday – 8.30 am to 5.30 pm
The energy plan tailored to your values exists.
And it is just one call away.
Our experts scour the market to guide you towards the energy deal custom fitted
to your needs and beliefs. Call us and let our experts switch you to for free.
Monday to Friday – 8.30 am to 5.30 pm
Your energy supply is just like anything else in your home. You don't want to compromise on quality, but you don't want to pay through the nose for it, either. However, many of us don't give a whole lot of thought to who's supplying the gas and electricity to our homes. Many of us have been with the same supplier for years, sparing little thought for whether or not they're with the best energy supplier, are getting the best deal on their energy or even what tariff they're currently on. But, as we'll see, this can result in hundreds of pounds wasted on your energy bills every single year. So it's definitely worth comparing energy suppliers.
Last updated: April 2022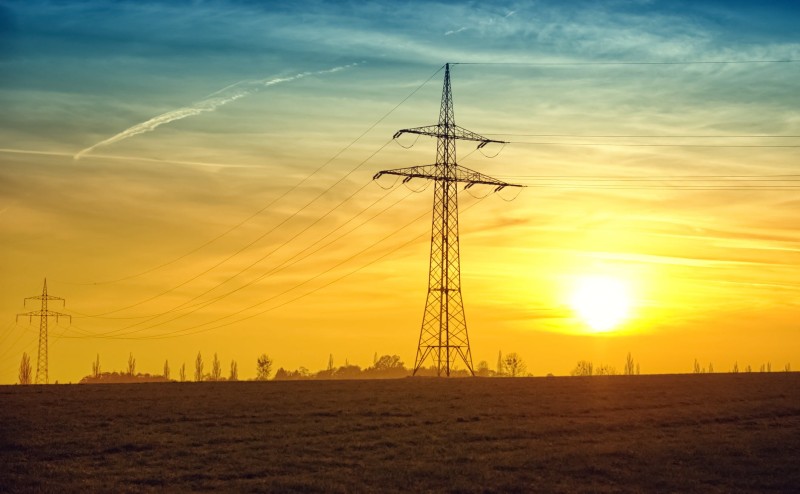 That's why we're passionate about helping you find the best energy supplier!
We hate to think of energy consumers wasting money, especially you! But every months thousands of households up and down the country spend more money than they should on their gas and electricity. Here we'll compare the numerous energy suppliers of all shapes and sizes to determine which is the best for your needs…
Why does it matter who supplies my energy?
One energy suppliers gas and electricity powers your home just as well as the next. But with that in mind, there's absolutely no reason who you, or any other energy consumer, should have to pay over the odds for your energy.
There's no discernable difference between different suppliers' energy, but that doesn't mean that there's no difference at all. Some suppliers have a much greener and more renewable energy mix than others. Some suppliers have a broad range or tariffs to suit all users, while some have only a modest selection. What's more, some suppliers have a much better track record of customer service and value for money than their peers.
Our energy experts are here to help
Free service - Available Monday to Friday from 8.30 am until 5.30 pm
When it comes to who is the Best Energy Supplier, the difference depends on where your priorities lie. Are you interested exclusively in saving money? Or are you looking for a supplier who will make you feel valued as a customer, giving you help and support in a timely and decisive manner when you need it most? Or perhaps you're an environmentally-minded consumer who wants to ensure that their home only ever uses renewable energy.
Keep in mind that saving money, choosing a sustainable supplier and good customer service needn't necessarily be mutually exclusive!
Who are the Top 6 Energy Suppliers
Believe it or not, according to energy watchdog Ofgem there are no less than 57 Energy Suppliers active in the UK right now. Some of these are well known names, some are more obscure. And some are actually subsidiaries of larger companies and groups. OVO Energy, for instance, owns several of the UK's Energy Suppliers in the UK including Spark Energy, Boost and SSE.
However, the lion's share of the UK's energy is provided by just 6 suppliers. These are known as the "Big 6". Between them, they supply over two thirds of the country's energy (70% of our electricity and 69% of our gas).
British Gas (owned by parent company Centrica)
Scottish Power
EDF
E.ON
N-Power
SSE
Are the Big 6 the Best Energy Suppliers for me?
Because these are the biggest and most familiar energy brands, consumers may assume that these are the best positioned to give them a great deal on their energy. But this is not always the case. In fact, the Big 6 are rarely the cheapest energy suppliers. And when it comes to customer service, they're often found to be lacking by customers. Which is why it's a good idea to check what consumers are saying about a supplier on Trustpilot before you commit.
In an independent survey last year, the Big 6 generally occupied the lower end of the table when it comes to both value for money and customer service. When it comes to green energy mix and renewability, however, they fare somewhat better. Their larger infrastructures allows them to invest in greener practices.
Indeed, both Scottish Power and SSE generate their own energy as well as supplying it, through their on and offshore windfarms.
One thing's for sure, however, there are certainly smaller suppliers that out-perform the Big 6 by every metric. Which begs the question…
Why do people choose the Big 6 Energy Suppliers?
Given that they rarely offer the best value for money, customer service or renewability quotient, one could reasonably ask why the majority of UK energy consumes are happy for them to supply their homes' energy. Brand recognition is one factor, as is reliability. The problem with the smaller energy companies is that they can sometimes go out of business or be subsumed by larger companies. This can leave consumers high and dry, defaulting to a new supplier that they didn't choose and transferring them to a less advantageous default tariff.
When you choose one of the Big 6, you know that this is unlikely to be an issue. While SSE recently joined the Ovo group, it has made no discernible difference to energy consumers. If you are currently with SSE, you can find out more about how the Ovo deal affects you here.
Which is the best of the Big 6 Energy Suppliers?
If you feel that one of the UK's bigger energy suppliers is the right choice for your home, you'll want to know which has the best performance record.
In terms of customer service, an independent survey last year found that SSE and Eon were rated highest, with British Gas and EDF ranked slightly lower. NPower was the next highest performer with Scottish Power ranked the lowest.
In terms of renewability, British Gas, Scottish Power and SSE are the highest rated. All 3 of which offer 100% renewable electricity with all committed to bringing more renewable gas into their energy mix.
On balance SSE ranks the highest of all the Big 6 suppliers and offers the best combination of affordability, renewability, good customer service and flexible tariffs.
That said, even the best of the bunch are outperformed by lesser known competitors, especially on price. So…
Who are the Cheapest Energy Suppliers?
Energy prices have climbed exponentially over the past 10 years. Fortunately, as of 2019 the Energy Price Cap prevents energy companies from overcharging their customers. This price cap is put in place by the industry watchdog Ofgem and changes every 6 months in order to ensure that the cap is reasonable for both consumers and suppliers. As of October 2020, the Energy Price Cap is set at £1,042 per annum. Its lowest ever. But there are still a number of suppliers offering tariffs that are well below this upper limit.
Prices and availability may vary depending on the region where you live as well as your home's usage and whether you use an Economy 7, Economy 10 or standard meter.
However, after scrutinising the tariffs of both large and small suppliers, these 5 were found to have the most affordable tariffs on the market today:
Octopus Energy
Robin Hood Energy
So Energy
Green Energy
Outfox The Market
All of the above offer tariffs that can result in significant savings on your current energy bills with annual costs up to £200-£300 pounds below the current Energy Price Cap.
Which Energy Suppliers have the best customer service?
When searching for the UK's Best Energy Supplier, price is an important factor. But by no means is it the only thing that should influence your decision. You also need to know that your supplier will be able to help you to resolve issues, provide accurate bills, make it easy to switch and, if you do have a complaint, ensure that it is dealt with quickly and decisively.
Our own investigation into consumer ratings in 2020 revealed the following suppliers to have the highest customer satisfaction scores:
Bulb
Ecotricity
Good Energy
Ovo Energy
Citizens Advice is also an excellent resource for seeing how different suppliers measure up in terms of customer service. Their findings differ from ours. Their top 5 performing suppliers for customer service were:
So Energy
Green Energy
Igloo Energy
S Energy
EDF Energy
Octopus, however,were only narrowly behind EDF in Citizens Adviuce's rankings. Their rankings are updated every 3 months, so it's worth checking back every now and then to ensure that you're getting the best customer service as well as the best value for money.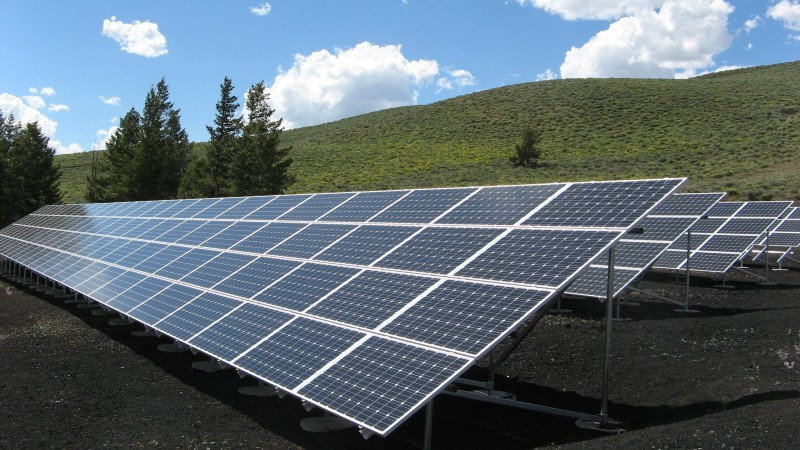 Which is best for sustainability and energy mix?
If renewable energy mix is your highest priority, however, you'll find that some of the lesser known suppliers leave the Big 6 in their carbon neutral dust. All of the following offer 100% renewable electricity and either carbon neutral or renewable gas that's above the industry average of 5%:
Bulb
Green Energy
Ecotricity
Good Energy
Octopus Energy
Of these, Green Energy is the highest performer, offering 100% green electricity and 100% green gas.
So… Which is the Best Energy Supplier in the UK?
Before we decide which is the UK's Best Energy Supplier, it's worth mentioning that your supplier is only as good as your tariff. Even a supplier that ranks highly for value for money can give you a less than stellar deal if the tariff you choose is not well matched to your usage.
On balance, however, we have found that Octopus Energy checks all the right boxes and has the right balance of renewability, affordability and customer service. The reasons why we have chosen Octopus are as follows:
Consistently

high rankings

for customer service
100% Renewable electricity and 100% carbon neutral gas
Consistently good value for money
Good range of tariffs for single and dual fuels
They can supply you with a smart meter for 100% billing accuracy
That said, if you want to look at other suppliers that we've included in our rankings above, you can be assures that they offer great performance in the areas that matter the most to you.
Trying to find the Best Energy Supplier for your needs? We can make it easy!
We understand that with dozens of suppliers and hundreds of tariffs, finding the Best Energy Supplier for your needs can be a daunting prospect. That's why we work tirelessly to do all the hard work for you. We scour through all the best deals on the best tariffs from all the UK's energy suppliers in order to find the best one for your needs.
Once we've found the best deal for you, we'll even manage every aspect of your switch from end-to-end. So you can enjoy the peace of mind that comes from knowing that you've got the very best deal for your household.
Sound good? Thought so.
Give us a call today on 0330 818 6223 to find out more!
Would you like to know more about comparing energy supplier
FAQ

Which is the Best and Worst Energy Supplier?

While it depends on where your priorities lie, some suppliers perform higher on a wide range of metrics than others. Octopus Energy, So Energy, Green Energy and Bulb all perform highly for renewability, affordability and customer service. British Gas is usually considered the most expensive, while Together Energy and newcomer Greenstar Energy consistently rank poorly for customer service and billing accuracy.

Is Octopus Energy cheaper than British Gas?

Octopus Energy consistently ranks highly among consumers for affordability while British Gas is usually ranked as among the most expensive / worst value for money. 

Should I choose one of the Big 6 or a smaller supplier?

It really depends on how much reliability and brand recognition matter to you. If you'd prefer to use one of the Big 6, SSE is probably your best bet as they out-perform their peers in every way. However, you could choose a supplier like Bulb you can be assured of a renewable energy mix and good value for money and know that they're big enough not to be going anywhere in the foreseeable future. 

Who is the Best Energy Supplier for my needs?

Again, it all depends on your household's needs and priorities. However, to summarise as neatly as we can:

<ol>

         <li>If you're looking for affordability choose Outfox The Market or Robin Hood Energy</li>

         <li>If you're looking for renewability choose Green Energy or Bulb</li>

         <li>If you're looking for a great all-rounder choose Octopus Energy or So Energy</li>

</ol>
Updated on 11 May, 2022