Feed-in tariff rates 2020
Looking for the best energy deal on the market? Switch to a new supplier in minutes!
Call us and let our experts switch you to a new energy plan for free.
Available Monday-Friday from 9am-7pm
People signed up to a feed-in tariff can significantly lower their household outgoings while doing their bit to increase the amount of renewable energy in the grid by generating energy at home. This makes feed-in tariffs a great option for people who want to lower their carbon footprint and save money on their electricity bill.
COVID-19
The coronavirus pandemic is likely to affect all of our personal finances. However, the UK lockdown will not affect the services we provide. Our team of experts are working hard to ensure that you make savings on your energy bill by switching suppliers. Read more about your energy supply during COVID-19 here.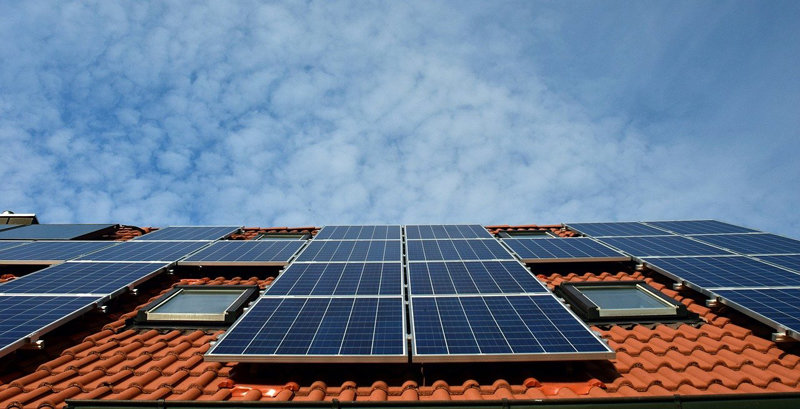 Feed-in tariffs are designed for people who have solar panels, wind turbines or another type of renewable energy generator on their property. Feed-in tariffs allow these homeowners to sell the excess energy they produce back to their supplier. It's then fed into the National Grid and used to power homes and businesses around the country.
With a growing number of suppliers offering this type of tariff, homeowners now have a good selection of energy companies to choose from when looking for feed-in tariffs. If you're one of the many Brits with renewable energy generation equipment at home, this type of tariff could well be the best option for you.
How do feed-in tariffs work?
The Feed-in Tariff (FiT) scheme was launched in 2010 as part of the Government's commitment to achieving net zero carbon emissions by 2050. The scheme obliged energy companies to pay customers for every unit of energy generated by their solar panels (Generation Tariff) and for every unit not used in the home and therefore exported to the National Grid (Export Tariff).
The payments that customers received for each part of the FiT scheme were based on national tariffs of pence per kilowatt-hour (kWh). These payments were reduced every three months. When the FiT scheme began, qualifying customers received a considerable 43.3p per kWh. However this was eventually reduced to just 3.79p per kWh.
The feed-in tariff scheme stopped taking new applications in March 2019. It has been replaced by the Smart Export Guarantee which came into force on the 1st January 2020.
How much are feed-in tariffs?
If you're already on a feed-in tariff, you should continue to receive money for the renewable energy you produce. The export rate set by the Government is currently 5.24p per unit of electricity. This is the amount you'll get paid for energy that you produce and then pump back into the National Grid.
The amount you'll get paid for the electricity that you generate and consume (the Generation Tariff) will vary depending on a number of factors. These include:
The size of your system
The technology you have installed
The energy efficiency of your home
The date your system was installed
What replaces the feed in tariff?
On 1st January 2020, the new Smart Export Guarantee, or SEG, came into force. Though very similar to the Feed-in Tariff scheme, it is slightly different, so it's important to read the small print if you're thinking about signing up.
What is the Smart Export Guarantee?
Like the FiT scheme, SEG will pay households for the renewable energy that they produce. However, while FiT saw rates set by the Government, SEG allows energy companies to set their own tariffs. The only stipulation is that the amount paid for each unit of energy must be above zero. If you're thinking about signing up to the Smart Export Guarantee, make sure you shop around to find the best rates.
In order to be eligible for the SEG, homeowners must have a smart meter installed alongside their solar panels. This smart meter will measure how much electricity is being exported from the property. This is very different to the FiT which saw payments estimated based on 50% of the generated electricity.
Last but not least, while the FiT scheme saw homeowners being paid for the energy they produced and consumed as well as the energy they exported, SEG will only pay for energy that's pumped back into the grid. This could see participants earn significantly less from the scheme.
Under the SEG scheme, all UK energy suppliers with other 150,000 customers will be legally obliged to pay their customers for each unit of electricity generated by their solar panels. Suppliers with fewer than 150,000 customers can choose whether or not to be part of the scheme.
The table below shows current SEG tariffs for 2020:
| | |
| --- | --- |
| Social Energy | 5.6p |
| Octopus Energy | 5.5p |
| E.ON (Exclusive offer) | 5.5p |
| Bulb | 5.38p |
| Ovo | 4p |
| Scottish Power | 4p |
| SSE | 3.5p |
| EDF | 3.5p |
| Shell | 3.5p |
| E.ON | 3p |
| Utilita | 3p |
| British Gas | 1.5p |
| Green Energy Network | 1p |
| Utility Warehouse | 0.5p |
What types of energy generation are eligible for SEG?
The Smart Export Guarantee is open to owners of small scale renewable energy generation technology. It is available for the following technology types up to a capacity of 5MW, or up to 50kW for Micro-CHP:
Solar photovoltaic (solar PV)
Wind
Micro combined heat and power (CHP)
Hydro
Anaerobic digestion (AD)
If you're not sure your renewable energy generation equipment is eligible, talk to your supplier to find out more.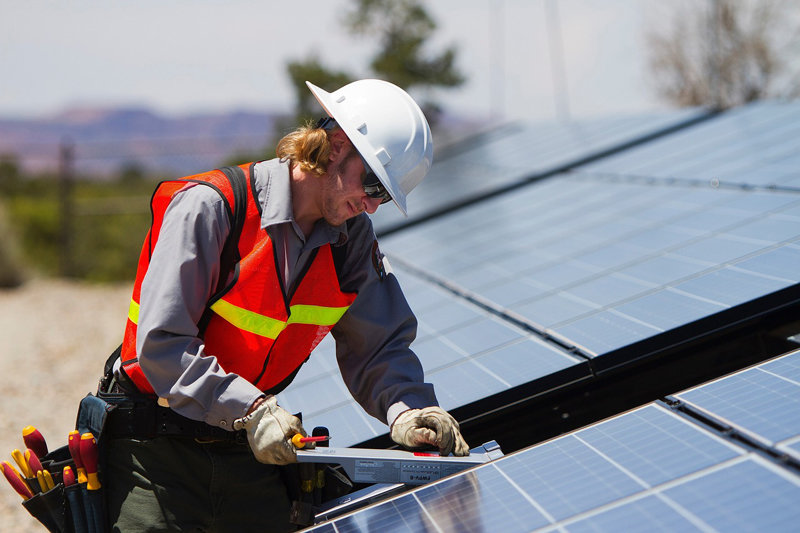 How long do feed-in tariffs last?
Although the Feed-in Tariff scheme ended in 2019, customers who had already signed up can still benefit from payments for a number of years. Most Feed-in tariffs will continue to pay households for around 20 years. In some cases, it can be as long as 25 years.
FAQs
What is a feed-in tariff?
The Feed-in Tariff scheme was launched in 2010 and brought to a close in March 2019. The feed-in tariff was designed for people who produced renewable energy on a small scale using a number of approved technologies.
Participants would be paid a set amount for all of the electricity they generated and a set amount for each unit of energy they exported to the grid. The scheme allowed homeowners to reduce their carbon footprint and their energy bills simultaneously while doing their bit to promote green energy.
How much can I earn from feed-in tariffs?
The amount you can earn from a feed-in tariff varies depending on the technology you have and when it was installed. The Energy Saving Trust estimates that most homes on this type of tariff will earn around £150 per year. They will also benefit from lower energy bills for the duration of the tariff as they will be generating a large percentage of their energy themselves.
As the Smart Export Guarantee only pays customers for the energy they export and not the energy they consume, homeowners on this scheme are likely to earn considerably less.
Are feed-in tariffs the same for all suppliers?
Rates paid to customers on the Feed-in Tariff scheme were set by the Government. This means that all suppliers paid the same for energy their customers produced using renewable technologies.
The SEG on the other hand allows energy suppliers to set their own rates. As a result, customers will need to shop around to find the best deal for their energy.
Is there still a feed-in tariff?
Although the Feed-in Tariff scheme is no longer accepting new applications, those already participating will see their payments continue for a number of years. The exact length of your feed-in tariff will depend on when you signed up and on your supplier. Get in touch with your energy company to find out when the scheme will be brought to an end.
If you didn't sign up for a feed-in tariff but want to benefit financially from your small scale renewable energy technology, you can apply to the Smart Export Guarantee. This also pays customers for energy they produce from approved renewable sources and could be a good way to make the most of your renewable energy infrastructure.