Is Haven Power The Right Business Energy Supplier in 2021?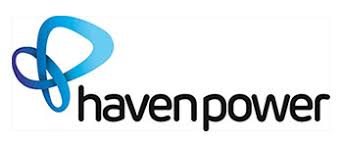 Looking to switch over to Haven Power?
Let our experts advise you on the best offers on the market!
Monday to Friday – 9am to 7pm
Papernest disclaims that they are not in partnership with Haven Power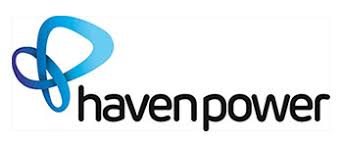 Looking to switch over to Haven Power?
Let our experts advise you on the best offers on the market!
Monday to Friday – 9am to 7pm
Papernest disclaims that they are not in partnership with Haven Power
Haven Power is one of many smaller business energy suppliers offering 100% renewable business energy at great prices, with plans to suit all manner of businesses from microbusinesses to enterprise-level companies.With so much on your plate operationally, you could be forgiven for not knowing what kind of energy tariff your company is currently using. Or, for that matter, who your energy supplier is. But switching suppliers as regularly as you can could save your business money and facilitate cash flow without compromising your efficacy. And switching to a company like Haven Power could save you even more money when compared to the "Big 6" energy suppliers.
Last updated: February 2021
Now, more than ever, your business needs to pay close attention to the little things. The little things can make a big difference, especially when you let them get outside of your control. Take your business energy supply, for instance.
Who is Haven Power?
Haven Power is a business energy supplier with "a new perspective". Part of the Drax Energy Group, the company prides itself on being different to the larger energy providers, with a collaborative customer-first approach and a strong focus on renewability. A must if you're striving to reduce your business' carbon footprint and provide the sustainable supply chain that your clientele expects of you.
With over 12 years' experience in the energy industry, they boast a deep understanding of the renewables market, and work with business energy customers to help them to improve energy efficiency and focus on the future.
And while all this sounds great, it's nothing that business energy customers haven't heard before. In this post, we'll look at Haven Power's tariffs, energy fuel mix and customer reviews to ascertain whether they're the right fit for your needs.
Haven Power Gas and Electricity Tariffs
Unlike domestic energy suppliers, business suppliers like Haven Energy do not offer dual fuel tariffs. Instead, business customers need to negotiate separate contracts for their gas and electricity if they use both fuels. Keep in mind that while it may be cost-advantageous to use the same supplier for both fuels, this isn't necessarily always the case
The rates you pay are not set. They are determined on a case-by-case basis and are different for every business energy customer. How much you pay depends on a number of factors including:
The size of your business
Your energy consumption
The fuels you use
Your location
Your peak energy load hours
Haven Power also offers bespoke energy plans for micro businesses and enterprise-level companies.
When it comes to gas and electricity tariffs, Haven Power's offerings fall under two energy plans— Fixed and Flex.
Let's take a look at both, and their potential advantages.
Haven Power Fixed
This fixed rate tariff is a good bet for businesses who want to be able to accurately predict their future energy costs in order to make clear cash flow projections. It insulates you from the risks associated with fluctuating wholesale energy prices, and is generally a lower risk option.
The benefits of these fixed business energy tariffs are as follows:
Saves you the time and effort of having to keep up with fluctuating wholesale energy costs.
Up-front and simple pricing to facilitate easy and accurate cash flow and projections.
Allows you to spend more time doing what you do best— running your business.
You don't have to worry about needing to buy energy at times when costs are higher than usual.
Advantageous for businesses that use less than 2GW of energy (who are less likely to benefit from variable rates)
All told, this fixed-rate tariff is the best choice for business owners who want to keep things simple.
Haven Power Flex
Haven Power also offer a variable rate energy plan on both their gas and electricity. As with domestic variable rate tariffs, the amount you pay may rise or fall depending on the cost of wholesale energy. If you have the time and effort to invest in tracking the money (and you use more than 2GW of energy) you could make significant savings by tracking wholesale energy costs and buying when it's cost-advantageous.
The benefits of these flexible tariffs are as follows:
Dedicated flex traders provide you with exclusive access to wholesale market data and support to help you make the right strategic energy purchases.
Allows you to control when you buy, so you can make savings by buying energy strategically, in line with wholesale market fluctuations.
Advantageous to businesses that use more than 2GW of energy.
How do I know if my business is a micro business?
Haven Power offers energy plans that are exclusively available to micro businesses. These are advantageous as they allow smaller businesses to escape the Climate Change Levy. Micro Businesses also pay the same VAT rate as domestic energy consumers (just 5%) while larger businesses have to pay VAT at the standard rate of 20%.
Your company is classed as a microbusiness if the following apply:
You use less than 100,000 kWh of electricity a year, or
You use less than 293,000 kWh of gas a year, or
You have fewer than 10 employees (or the full-time equivalent)
Your annual turnover does not exceed two million Euro
What do I need to get a quote?
Getting a quote from Haven Power is easy. If you're interested in going with the Fixed energy plan, you can even request a quote online by Clicking Here. If you're gravitating towards the variable Flex plan, however, these plans are much more customisable. You'll need to contact a member of the Haven Power team on 01473 855795.
However, to ensure that you get a quote that accurately represents your company's usage, you'll want to keep the following information to hand:
Your supply type (whether your business uses gas, electricity or both)
How much energy your business currently uses (either in kWh or pounds)
When your current energy contract ends
Billing inaccuracies caused by estimations can be damaging to your business' cash flow and an unnecessary source of expenditure.
COVID-19
More than ever, our team of experts remain on deck to help you make savings on your energy. We understand how deeply the lives of many are affected by these trying times and we want to support you the best we can. More on your energy supply during COVID-19 in our article.
How must you communicate your business meter readings?
As well as ensuring that you're on the right tariff for your company's needs, it's also essential to provide accurate meter readings for your company. Without them, you may waste money and endanger your cash flow with inaccurate bills.
There are a number of ways in which you can submit a meter reading. However, the easiest is to click on This Link. Alternatively, you can call Haven Power on 01473 277556.
Taking meter readings can be a time-consuming and tedious process. Fortunately, Haven Power also offer smart meters for businesses. This prevents you from needing to take meter readings, and ensures that your bills will always be accurate. What's more, with a smart meter, you can see the effects of energy saving measures that you implement in real time.
What other products and services does Haven Power Business provide?
As well as providing energy and supplying smart meters, Haven Power also provide bespoke Electric Vehicle solutions for businesses that want to reduce the costs of fleet operations, and make their fleet greener.
They have a demand side response team who can help to advise customers on Flex plans of the best times to buy. What's more, they provide forecasting and risk management services, to ensure that your business doesn't lose money to poor forecasting.
For businesses that generate their own energy on-site, Haven Power offers Power Purchase Agreements (PPAs) and energy storage. So you can maximise the usable energy you generate, while also turning it into a revenue stream.
Haven Power also has a partner hub for energy brokers.
Haven Power for Business energy fuel mix: Are they a green supplier?
As part of the Drax Energy Group, Haven Power is well positioned to supply renewable energy. Haven Power offers 100% renewable energy, most of which comes from biomass (the burning off sustainably sourced wooden pellets).
The full energy fuel mix is detailed in the table below.
Technology Group
% of Energy Fuel Mix
Photovoltaic (PV) Solar
11.7%
Wind
32.7%

Haven Power Business customer reviews

As we can see, there's much to commend Haven Power. From its renewable energy fuel mix to its range of support services and other offerings, it makes a compelling case for itself as your next energy supplier.

But do the lived experiences of real business customers live up to the brand's promise?

Over on their Trustpilot page, Haven Power's reviews are a decidedly mixed bag. At the time of writing, the brand has an overall score of 2.4 out of 5, which puts it in the territory of "poor".

Out of 12 customer reviews:

2 (17%) were rated "Excellent".
0 (0%) were rated "Great".
1 (8%) was rated "Average".
0 (0%) were rated "Poor".
9 (75%) were rated "Bad".

The positive reviews cited good rates and satisfaction with the brand's renewable credentials, as well as effective issue resolution.

Negative reviews (which, unfortunately, formed the majority) focused on issues with credit, billing inaccuracies and overcharges, and a lack of effective customer service. It's worth noting, however, that all negative reviews were directly addressed by the brand on Trustpilot with promises of actively seeking a resolution.

We can help you find the best deal for your domestic energy

Finding the best energy plan for your business is absolutely vital. But at home, you also have cash flow issues to deal with. The last thing any business owner can afford is to worry about the cost of their domestic energy.

Fortunately, we're here to help!

We can scour the market to find you the best energy deals for your household's needs. We'll even manage your switch from end-to-end to ensure that you get access to cheaper, greener energy quickly and 100% hassle-free.

Would you like to know more about business energy suppliers? Great! Here are some related articles

At Switch Plan, we are committed to finding you the best deal at the best price in only minutes! Switching energy suppliers has never been so easy. Give us our experts a call today and save up to £400 a year.