Our overview of EDF Energy's Customer Reviews and Services in 2022
Want to switch energy supplier to EDF?
Let our experts advise you on the best offers on the market!
Monday to Friday – 8.30 am to 5.30 pm
Switch Plan disclaims that they are not in partnership with EDF
Ad
Want to switch energy supplier to EDF?
Let our experts advise you on the best offers on the market!
Monday to Friday – 8.30 am to 5.30 pm
Switch Plan disclaims that they are not in partnership with EDF
Ad
As one of the country's biggest energy suppliers, EDF is a popular choice for customers looking to switch. If you're considering a move to this energy giant, reading some impartial EDF reviews before you make your move will help ensure you find the supplier that's right for you.
Last updated: August 2022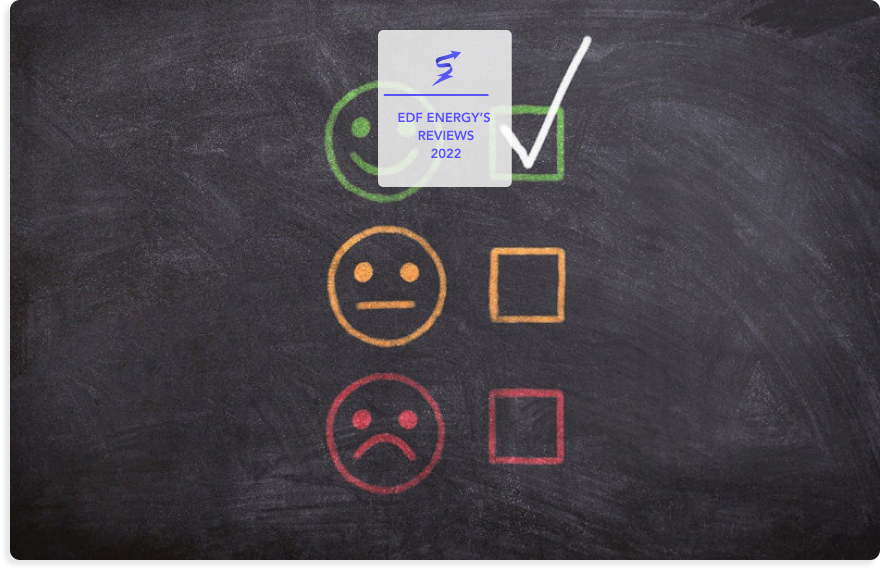 EDF Energy is one of the 'Big Six' UK energy companies, serving around three million homes across the country but how are EDF reviewed ? EDF Energy is also wholly owned subsidiary of the French state-owned EDF Group. The EDF Group is one of Europe's largest energy companies.
How do EDF Energy reviews compare to other energy suppliers?
In customer satisfaction surveys, the big six energy companies – EDF, SSE, British Gas, Npower, E.On and Scottish Power – generally don't perform as well as newer, smaller energy suppliers. In fact, the big six often come at the bottom of online satisfaction polls and surveys.
EDF Energy generally performs slightly better than other big six energy suppliers. In a recent survey, the company came 27th out of 35 suppliers. This put it above Npower and Scottish Power and on a level footing with British Gas. However, it came lower on the list than SSE and E.on which came in joint 24th position.
Citizens Advice ranks the supplier much more highly, placing it 5th out of 39 energy suppliers with an overall score of 4.35 out of 5. Citizens Advice ranked the supplier well for bill accuracy, number of complaints, call answer times and speed of switching. The only companies to come above EDF Energy in this comparison were:
SO
Green
Igloo Energy
M&S Energy
What do customers say about EDF Energy?
Finding out what existing customers think of EDF Energy is a good way to judge the company. The easiest way to do this is to look at EDF Energy social media platforms and read recent, impartial EDF Energy reviews.
In a recent survey, EDF Energy scored 60% when it came to customer satisfaction. This means that just under two thirds of its customers are happy with the service they receive from the energy giant.
Our energy experts are here to help
Free service - Available Monday to Friday from 8.30 am until 5.30 pm
Response time
According to Citizens Advice, EDF Energy takes an average of just 44 seconds to answer calls. This is faster than a lot of other large energy companies and indicates that you won't have to wait too long to speak to someone about your query.
Issue resolution
According to figures published in the Telegraph, EDF energy scores highly for complaints resolution. Most complaints are resolved within eight weeks with many issues sorted out a lot sooner. In another customer satisfaction survey, EDF Energy was scored 4/5 for its complaints handling procedures.
Ease of use
As EDF Energy answers its calls quickly and resolves issues fast, it's fairly easy to deal with the supplier. Customers report EDF Energy bills as being accurate and arriving on time. According to EDF Energy reviews, the company's bills are also relatively clear and simple to understand.
When you sign up to an energy company, you also want to be able to use its website and other digital tools quickly and easily. According to customer reviews, the company's digital tools are fairly average compared to those offered by other suppliers. This means you probably won't be blown away by their online capability, but neither will you be very disappointed by it.
The supplier has a live chat feature on its website, a dedicated customer area and a mobile app that lets you manage your tariff and energy usage. This makes it easy to communicate with the supplier online and manage your energy account.
EDF Energy customer reviews
While not glowing, most of the EDF Energy Reviews you'll find on trusted review sites are generally positive. Among the impartial EDF Energy reviews you'll find online are:
'They do sort problems but it can take a long time.'
'I have rarely had to complain but when I have phoned them the complaint has been addressed quickly and with a satisfactory result.'
'All quick and simple to use. The installer Delbert was very friendly and helpful and willing to answer any questions or advice. Great service EDF Energy.'
Have EDF Energy won awards for customer service?
Receiving an industry award can be a good indicator of the quality of a company. There are a number of awards that are given out to companies in the energy industry, though not all look at customer service and customer satisfaction.
While EDF Energy hasn't won any recent awards for its customer service, it did win the Utilities category at the last Verdantix International Excellence Innovation Awards. The company also won the Large Employer of the Year Award at the Engineering Construction Industry Training Board (ECITB) Skills Awards in 2019.
Is EDF Energy any good?
When compared to other energy companies, EDF Energy ranks fairly well. While not at the top of the pile, they're also not at the bottom, and score especially well in a number of areas. Here, we take a look at some of the pros and cons of the brand.

Relatively fast complaints resolution
Fast call answer times
UK's largest low carbon energy generator
Accurate billing
Good choice of digital tools
One of the best of the big six
Not the cheapest energy supplier
Mixed customer service reviews
Complaints can take a while to resolve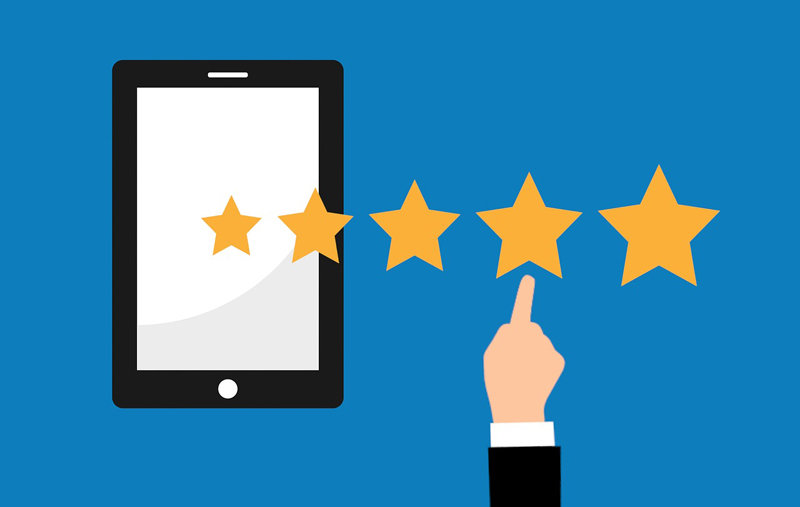 EDF in the news
Recently EDF Energy has mostly been in the news thanks to its low-carbon energy generation. The company is currently building a new power station at Hinkley Point and are planning a second at Sizewell. The supplier gets around 70% of its energy from nuclear power plants.
It is also investing in renewable energy generation projects. EDF Energy has built a number of wind farms across the UK, with two located offshore and 33 on inland sites.
Read More:
Available Monday to Friday from 8.30 am until 5.30 pm
FAQ
What is the EDF customer score?
The EDF customer score varies depending on the scoring criteria. In general, the supplier performs better than most other big six names and compares favourably with smaller energy companies.
Is EDF the most expensive electricity supplier?
EDF isn't the most expensive electricity supplier in the UK, but nor is it the cheapest. The company has recently implemented a number of price rises, making it one of the more expensive options for electricity supply. However, as the company offers better customer service, bill accuracy and online tools than many of its competitors, you may feel the extra cost is worth it.
Which is better, EDF or British Gas?
EDF Energy and British Gas came joint 27th on a recent customer satisfaction poll. This means that the two companies are pretty similar in terms of service. Citizens Advice ranks EDF Energy a few places above British Gas, putting EDF in 5th place and British Gas 14th on its ratings for April to June 2020.
Do EDF Energy listen to their customers?
EDF Energy of course claims to listen closely to its customers. The company promises to treat customers fairly and has a clear, established complaints procedure.
Updated on 8 Aug, 2022