Priority Services Register: Can I Apply?
Looking for the best energy deal on the market? Switch to a new supplier in
minutes!
Call us and let
our experts switch you to a new energy plan for free.
Energy suppliers, Distribution Network Operators (DNOs) and Gas Transporters all have a duty to ensure that their elderly and vulnerable customers are well looked after. Especially in the cold winter months, when many encounter increased difficulties. For many vulnerable customers, a power outage or a lack of access to the services they need can make life difficult or even dangerous. That's why all of the companies above have a type of government energy grant called Priority Services Register (PSR).
COVID-19
As of January 5, 2021, according to the UK government's website, the UK will enter another period of lockdown. We at Switch Plan want to let you know that although our business goes unaffected, we understand that the lives of all have been affected by these trying times. Our team of experts are working hard to ensure that you make savings on your energy bill by switching suppliers. Read more about your energy supply during COVID-19 in our article.
What is the Priority Services Register?
Unfortunately, some people who should be on the register either don't know that they're eligible or don't even know that it exists. Here we'll demystify the Priority Services Register to help readers to get the support they need for themselves or someone vulnerable who's close to them. The Priority Services Register allows energy companies to identify which customers need a little extra care.
The Priority Services Register (PSR) is a free service that energy companies offer to support their most vulnerable customers. While it's mostly gas and electricity suppliers that offer listing on the PSR, DNOs and gas transporters also have their own PSRs.
The system system has been designed by Ofgem who oversee its implementation to ensure that vulnerable energy consumers or those with special requirements get easy access to the support they need when it's needed.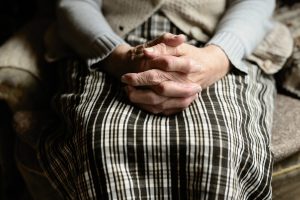 What kind of help is given to vulnerable customers?
In the table below, we've compiled a list of services that are usually offered to customers who are on the Priority Services Register. The support varies depending on your energy supplier and your particular circumstances. However, you can usually expect:
| PSR Service | Description |
| --- | --- |
| Advance notice of power cuts | Customers on the Priority Services Register get advance notice where possible if there is likely to be a power cut in the near future. This is especially important for those who need a continuous supply to power medical equipment. |
| Accessibility assistance | If you're blind or partially sighted, you can get braille, large print or talking bills. Customers with anxiety disorders or cognitive difficulties can also nominate a family member or carer to receive bills on their behalf. |
| Priority emergency support | If your energy supply experiences an unavoidable outage, the DNO in your area can provide alternative energy sources for heating, power, and cooking. |
| Meter reading services | Supplier can send out a meter reader to take quarterly readings on your behalf if you have difficulty reading or accessing your meter. They can also move your meter to a more accessible location. |
| Caller identification scheme | Many suppliers have ways in which customers can identify legitimate employees and representatives. This may involve showing an ID card or presenting a password. This is an effective way to protect vulnerable energy consumers from scams. |
| Cold weather amnesty | Suppliers are legally obliged to maintain your connection between 1 October and 31 March every year, even if you're finding it difficult to pay bills. |
Who can sign up for the Priority Services Register?
The Priority Services Register isn't exclusively available to elderly customers. You can sign up to the Priority Services Register if you meet any of the following criteria:
You are over 60.
You have a disability or chronic illness.
You are deaf or hard of hearing.
You are blind or partially sighted.
You rely on medical equipment that needs a continuous electricity supply.
You are the parent or guardian of a child under the age of 5 who lives with you.
Can I sign up on behalf of a vulnerable friend or relative?
If you have a vulnerable friend, relative or neighbour who you feel might benefit from being on the PSR, you can apply with them on their behalf. Once they're registered, they can also nominate you to be their point of contact with your energy supplier
Can I apply for PSR?
If you meet the criteria above, you stand an excellent chance of qualifying for placement on the Priority Services Register. However, if you are unsure, we recommend putting in an application, to be on the safe side. The form is quick and easy to fill in and requires you to answer a few questions about your circumstances that will help your energy company to ascertain your needs.
What other help am I eligible for?
If you are a vulnerable person who struggles with their energy bills in winter, you may also be eligible for other forms of support from your energy supplier and / or the government.
Schemes that could give you further support include:
The Cold Weather Payment: A payment awarded to vulnerable energy users when temperatures get extremely cold.
The Warm Home Discount: A government scheme administered by energy suppliers that gives vulnerable customers a one-off discount on their energy in winter.
The Winter Fuel Payment- The Winter Fuel Payment is a payment made available to all energy consumers who are of pensionable age and resident in the UK.
Don't waste another penny on your energy bills. Get in touch with us today!
The Priority Services Register is a great way for the elderly and otherwise vulnerable to get extra support from energy companies. But if you're struggling to cope with the rising cost of energy, you may be surprised by how much you could save by switching suppliers. The average household could save over £300 a year on their energy when they switch regularly.
We can search the market on your behalf to find the perfect supplier and tariff for your energy usage. We can even manage your switch from end-to-end to bring you cheaper energy faster and 100% hassle-free.
Would you like to know more about government energy grants? Great! Here are some related articles for you to check out