Student energy bills in 2022
Flick the switch and start saving on your energy bills
Call us and let our experts guide you to the best energy plan on the market. For free.
Monday to Friday – 8.30 am to 5.30 pm
Switch Plan is rated 4.0/5 on Trustpilot
Ad
Flick the switch and start saving on your energy bills
Call us and let our experts guide you to the best energy plan on the market. For free.
Monday to Friday – 8.30 am to 5.30 pm
Switch Plan is rated 4.0/5 on Trustpilot
Ad
Setting up and paying student energy bills may be easier than you think. As long as you get organised, talk to your housemates and stay on top of your finances, you should be able to take care of your student utility bills quickly and easily. How? In this article we will answer all your questions. And ,if we dont, then give us a call!
Last updated: August 2022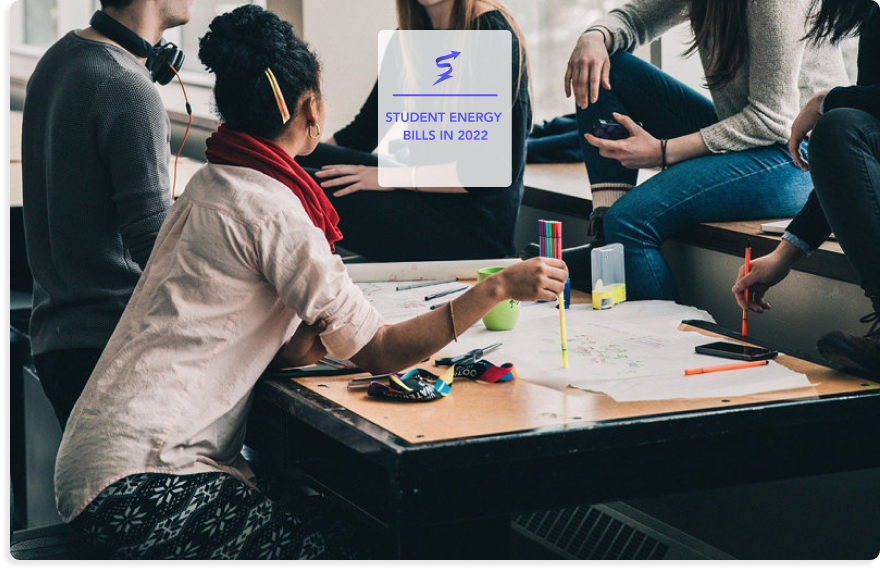 Dealing with energy bills in a student house can be a little daunting. For a lot of people, this will be their first time living away from home and mastering cooking, studying, making friends and managing utility bills can be a tall order. However, as paying your student gas and electricity bills is an essential part of running your house, this is one job you can't ignore.
To help you navigate your way through and come out on top, we're taking a closer look at student energy bills and how you can save money. Keep reading to find out more.
How do I set up energy bills for a student house?
The first thing you'll need to do when you move into a new student house is find out which energy company currently supplies the property. You should be able to get this information from your estate agent or your landlord. You'll be responsible for paying the gas and electricity bills from the moment you move in, so it's a good idea to get this information as soon as possible.
Once you know who supplies the property, you can call the energy company and add your name to the account. Most student houses nominate a lead person whose name goes on the energy bill. However, you may be able to have more than one name on the bill if you prefer. It's also a good idea to take a meter reading on the day you move in so your supplier can ensure your bills are accurate.
Do you need help switching energy suppliers? Well that is our speciality! All you have to do is call the number at the top of the screen and our experts will be able to help you switch (and save you money) in under 20 minutes.
Now your utilities are in your name and you know which energy company supplies your house, it's time to start comparing prices. Different gas and electricity suppliers have different rates, and it's possible to save a significant amount on your annual energy bill by shopping around.
The best way to compare prices is to use a dedicated comparison site. Our Switch Plan can help you to find the best deal for your home and your housemates: 0330 818 6223
Student energy bill checklist

Find out who currently supplies your gas and electricity
Take a meter reading
Add your name, or the name of a nominated housemate, to the account
Shop around for a better deal
How do you share utilities in a student house?
Everyone living in your shared student house should pay their fair share towards your energy bills. It's up to you to decide what this fair share is.
A lot of students split utility bills evenly between everyone who lives in the property. This is a good way to keep things simple and fair. However, if one person has a very large room, uses energy-hungry electronics or has a partner come to stay on a regular basis, you may want to divide things up a little differently.
Our energy experts are here to help
Free service - Available Monday to Friday from 8.30 am until 5.30 pm
How to pay student energy bills?
There are a number of ways to pay your student energy bills. Finding the right method for your house will help you to stay on top of your finances.
Monthly direct debit
The easiest way to pay is by direct debit. A lot of energy companies offer discounts to customers that pay by monthly direct debit, so opting for this payment method could help you to keep your outgoings to a minimum.
If you choose to pay by monthly direct debit, you'll need to make sure there's always enough money in the relevant account before payment is taken. If there isn't enough cash in the account, you'll default on your payments and could fall into arrears.
The easiest way to ensure there's always enough money to cover your bills is to get your housemates to pay their share in advance.
Quarterly direct debit
If you choose to pay by quarterly direct debit, you'll get an energy bill every three months. The benefit of this type of bill is that you'll have less paperwork to deal with. However, it also means your bills will be bigger as you'll be paying for three months instead of one. This can make quarterly bills harder to budget for.
Pay on receipt
If your housemates don't want to prepay their share of the utility bill, or if they don't have the cash available to pay into a joint account, you can wait for your bill to arrive before making payment. This gives you the opportunity to split the cost of your energy bill exactly and to collect the cash from each housemate before paying.
Once you've got the money, you can pay your bill by bank transfer, by cheque or at the bank or post office.
Prepayment
In some cases, student houses may be fitted with a prepayment meter. This means you'll pay for your energy before you use it by topping up a prepayment card. This is a good option if people in the house have trouble budgeting as it means you can't go into debt. However, prepayment tariffs are generally more expensive than other options, so it may not be great for your finances.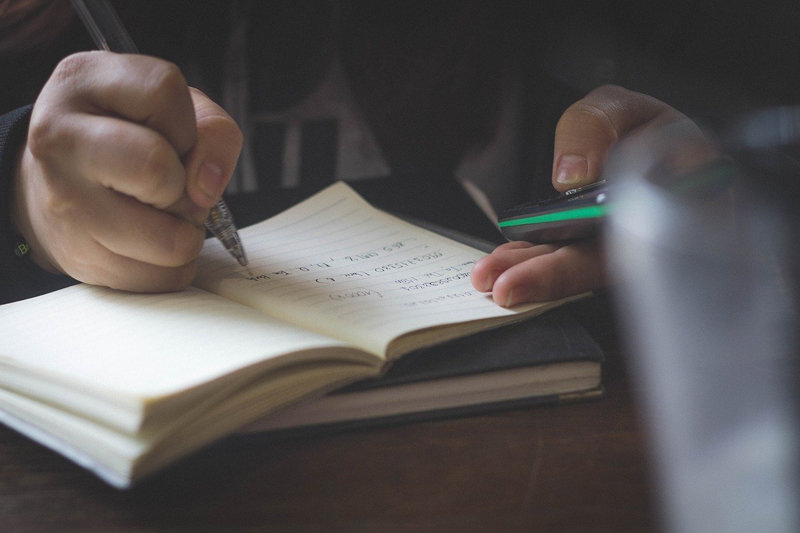 Average costs of student energy bills
The average student spends around £37 per month on household bills. Most of this will go on gas and electricity as this will be your most costly household expense. If you budget £50 per month for your bills, this should be enough to cover any unexpected costs and winter fuel bills.
Seven ways to save on your student energy bills
When you're a student, every penny counts. Minimising your monthly energy bill is a good way to save money and stay on top of your finances.
Here are seven of the easiest and most effective ways to save money you your student energy bill:
Shop around for the best tariff
Choose a fixed rate deal
Pay by monthly direct debit
Install energy efficient light bulbs
Reduce energy consumption by turning things off at the plug
Ask your landlord to fit energy efficient windows and doors
Turn your thermostat down
Available Monday to Friday from 8.30 am until 5.30 pm
FAQ
What does it mean if your energy bill is in debit?
If you see the letters 'DR' on your energy bill next to your statement balance, it means your account is in debit. This probably means your direct debit payments are no longer enough to cover the amount of energy you use and you're falling into debt to your energy supplier.
In these cases, suppliers generally suggest you up your direct debit payments in order to cover the shortfall. This will mean you need to collect a little more money from your housemates every month.
Is it better to pay energy bills by direct debit?
Paying your student energy bills by direct debit is convenient and can save you money. However, if you choose this option, you need to ensure that you have enough money in your account to cover your bill every month.
Which is the cheapest energy provider for students?
The tariffs offered by energy companies are always changing, so it's important to compare prices and deals just before switching. Our Switch Plan can help you to find the best deal available. Get in touch to find out more at 0330 818 6223.
How much are student energy bills on average?
The amount you pay for your energy will vary depending on the size of your house, the number of people who live there and the amount of energy you use. On average, students in the UK pay around £37 per month for their energy.
Updated on 10 Aug, 2022