What Is The Fuel Direct Scheme?
Looking for the best energy deal on the market? Switch to a new supplier in
minutes!
Call us and let
our experts switch you to a new energy plan for free.
For households who are in debt to their energy supplier and are struggling to pay their bills, you can ask the Department of Work and Pensions (DWP) among other government energy grants in order to send some of your regular benefits payments directly to your energy supplier. This is particularly helpful if you've found yourself in debt to your energy supplier, as the repayments will go towards both your debt and your ongoing payments. Remember, though, that it's treated as a last resort by both the DWP and energy provider, so it should only be considered if there's no other way to clear the debt.
COVID-19
As of January 5, 2021, according to the UK government's website, the UK will enter another period of lockdown. We at Switch Plan want to let you know that although our business goes unaffected, we understand that the lives of all have been affected by these trying times. Our team of experts are working hard to ensure that you make savings on your energy bill by switching suppliers. Read more about your energy supply during COVID-19 in our article.
How does Fuel Direct work?
For households who are in debt to their energy supplier and are struggling to pay this bill as well as the fees for your ongoing energy usage, you can ask the Department of Work and Pensions (DWP) to send some of your regular benefits payments directly to your energy supplier. The Fuel Direct scheme works by taking a percentage of your benefits and paying them directly to your service providers if you're in debt to them.
This can be used for:
Gas, electricity, and water
Fines and fees for late payments
Rent and service charges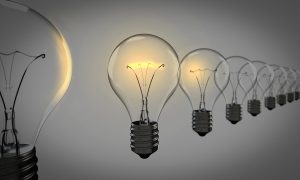 Will applying for the Fuel Direct Scheme stop debt action?
While your application is being processed, most energy providers pause debt action at this time if it's begun. However, you may have your application declined, and if this is the case, the debt action is likely to continue.
The best way to stop debt action with energy providers is to get in touch with them and create a repayment plan. They aren't allowed (legally) to put anything in place that would put you in further debt or that you can't afford to repay, and repayments can be as low as a few pounds a week. Many UK energy suppliers have dedicated debt management teams to help you with a sympathetic ear, so don't be afraid to get in touch. A repayment plan is often flexible if your circumstances change, and is much more manageable than dealing with debt recovery action.
Can my energy be cut off?
It's important to remember that disconnecting your energy is the last resort action for energy suppliers, and they have to prove that it's the last resort to the UK's energy regulator Ofgem, otherwise they can get fined and in a lot of trouble.
It's extremely unlikely that your energy will be cut off while using the Fuel Direct scheme, because you're actively repaying your debts. Generally, gas and/or electricity to a home is only cut off if you're refusing to or unable to pay entirely, but energy suppliers should fit a prepayment meter into your home at this point. So cutting your energy off is unlikely to happen at all, and extremely unlikely under the Fuel Direct scheme as long as you're paying off your debt.
How to apply to the Fuel Direct scheme?
There are a few ways you can apply to the Fuel Direct scheme:
Contact the Jobcentre
Contact your fuel supplier
Contact the Department of Work and Pensions
Some energy providers such as British Gas say that they can manage your application for you, which can save you doing the paperwork and worrying. British Gas, in particular, say that it's quicker if they do it for you rather than contacting the DWP, so check with your energy supplier first to see if they can put the application forward on your behalf.
Is Fuel Direct for me?
When thinking about the Fuel Direct scheme, it's important to think about your current monthly budget, bills and outgoings. Think about whether you can afford to lose 5% of your benefits payments each week or at each interval, and whether this would put too much of a strain on your finances.
While the scheme does make sure that your debt will be cleared at a relatively low weekly payment, you can't control how much you pay as it's calculated initially and re-calculated every six months, so you need to make sure that you're not going to incur debt elsewhere or struggle to put food on the table while you're clearing your energy debts.
The best thing to do whether you're struggling to pay or in energy debt is to consider the Fuel Direct scheme as a last resort, and explore all other potential avenues for your energy debt and ongoing energy repayments beforehand.
Am I eligible for the Fuel Direct scheme?
You're eligible for the Fuel Direct scheme if you or a member of your household is on one of the following five benefits:
Income-based Jobseeker's Allowance (JSA)
Income Support
Income-related Employment and Support Allowance (ESA)
Pension Credit
Universal Credit
Caption: You can save money on your energy bills by turning down your radiator by as little as 1 or 2 degrees.
What happens to the Fuel Direct scheme when my debt is clear?
Once your energy debt is clear via the Fuel Direct scheme, you'll likely want to cancel this to make sure you're back in receipt of your full benefits payments. Also, Fuel Direct won't be available to you if you're no longer in debt.
At this point, you will go back to your previous way of billing with your energy supplier, or a new route that's more suitable and ensures you don't end up in energy debt again. Any other payments that you make to your energy supplier after your debt is clear will go towards your energy use.
What should I do if my Fuel Direct is cancelled?
If your Fuel Direct cancelled – and it can only be cancelled by the DWP – the DWP will let your energy supplier know. This means that instead of repaying debt at the same regularity of your benefits payments, you'll more than likely need to back to your previous regular billing plan; often monthly or quarterly billing. These bills for your ongoing energy usage will have to be paid in full, but you can also ask your energy supplier to pay off your accrued debt in instalments via a payment plan – but you will need to speak to your energy supplier to ask them to set this up.
How to keep energy costs down?
To keep energy costs low and stay out of debt for the long-term, one of the first things to do is to check your tariff and energy supplier, and compare energy costs. Remember that the quality of your electricity and gas won't change when you switch supplier, and you may be able to get a better deal which will not only help you clear any outstanding debts quicker, but will also mean that you're less likely to get into debt again in the future.
As always, we can help you with this here at Switch Plan. Simply give us a quick call, give us some basic information about you and your household, and we'll compare prices for you and sort the rest. To get started, give us a ring on 0330 054 0017.
If you don't want to change energy supplier, or you're on the cheapest tariff available, try some of the following energy-saving tips:
Turn off standby appliances such as chargers, TVs, and microwaves etc.
Turn down your thermostat by even one or two degrees
Remember to turn your lights off when leaving a room
Wash clothes at 30 degrees, rather than 40
Only boil the kettle for the amount of water you need, rather than filling and boiling a full kettle each time
Pick showers over baths, energy-efficient showerheads and washing up bowls to save water, and gas on heating the water.
Would you like to know more information related to fuel direct schemes and government energy grants? Great! Read more of our related articles here: