Energy supply disconnection and reconnection rules in the UK
Looking for the best energy deal on the market? Switch to a new supplier in minutes!
Call us and let our experts switch you to a new energy plan for free.
Available Monday-Friday from 9am-7pm
In order to ensure an uninterrupted supply of gas and electricity to your home, you need to stay on top of your energy payments. Although energy disconnection is rare, if you are struggling to pay your bills and fail to get in touch with your supplier, there is a chance your supply will be cut off. Let's take a closer look at why energy disconnection might happen and what happens during the disconnection process and how you can get reconnected as quickly as possible.
COVID-19
The coronavirus pandemic is likely to affect all of our personal finances. However, the UK lockdown will not affect the services we provide. Our team of experts are working hard to ensure that you make savings on your energy bill by switching suppliers. Read more about your energy supply during COVID-19 here.
Can my energy supplier cut me off?
If you're on a standard variable, fixed or Economy 7 tariff, you'll probably pay for your energy once a month. Your supplier will generate a bill that's either based on estimates or on actual usage and you'll be expected to pay this bill within 28 days.
If you fail to keep up with these payments, there is a chance your provider will disconnect your gas and electricity supply. However, as energy regulator Ofgem says, "Energy companies must not disconnect a domestic customer who has not paid their bills unless they have first taken all reasonable steps to recover those charges through a payment plan." This means that it's very unlikely your supply will be disconnected suddenly and without due notice.
However, if you have a prepayment meter, there's a much higher chance that your supply will be interrupted. This is because prepayment customers have to pay for their energy before they use it by topping up the credit on their meter. If their credit runs out, their gas or electricity will stop working.
Most energy companies offer prepayment customers an emergency credit fund that they can access in urgent situations. This can help to prevent gas and electricity from being cut off at night, at the weekend or at another time that would cause you extra inconvenience.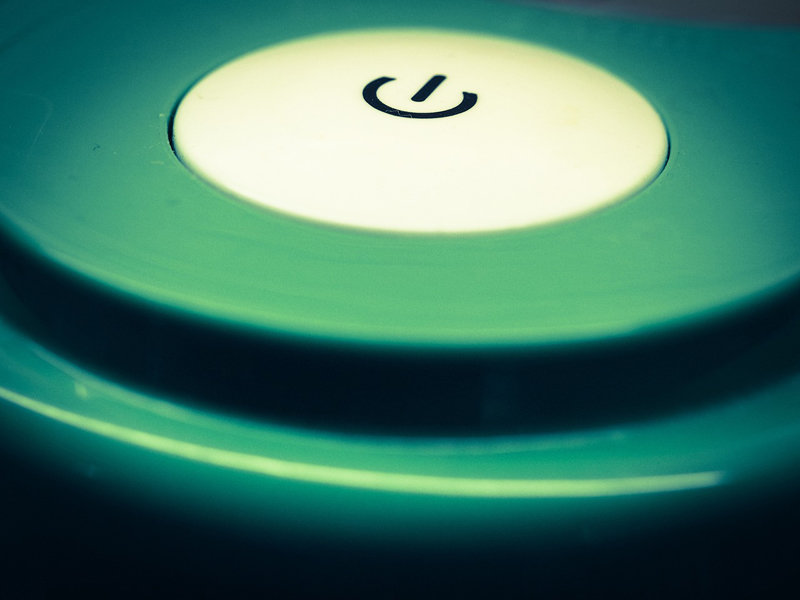 Why is my energy supply being disconnected?
The main reason your energy supply would be cut off is lack of payment. If you fall seriously behind on your energy bills and don't work with your energy company to find a solution to the situation, you may find that your gas or electricity supply is disconnected.
In almost all cases, your energy company will get in touch with you to try and arrange a payment plan before cutting you off. If you work with them to repay your debt and get back on track, your energy supply shouldn't be interrupted.
Most energy companies will do everything they can to avoid disconnecting a customer. So if you're struggling, get in touch with your supplier straight away.
Your electricity or gas supply can be disconnected when:
You haven't paid your energy bill for more than 28 days
You haven't contacted your energy company to let them know you're struggling
You have ignored letters, phone calls and emails from your energy company trying to resolve the situation
You're a prepayment customer that has run out of credit.
Who can't be disconnected?
Disconnecting a customer's energy supply should always be a last resort as it can cause real inconvenience and hardship, especially during the winter months. Because of this, there are strict rules about who can and cannot be disconnected.
During the winter months (1st October – 31st March) customers on the Priority Services Register cannot be disconnected. These are generally customers who have already been identified as being vulnerable. You're likely to be on the register if:
You're of pensionable age
Are chronically sick or disabled
Have a long-term medical condition
Have a hearing or visual impairment or additional communication needs
Are in a vulnerable situation
If you're not on the Priority Services Register but believe you're eligible, get in touch with your energy supplier to let them know.
A lot of energy companies have also signed up to the Safety Net programme. This is effectively a pledge to never knowingly disconnect a vulnerable customer at any time of year. The pledge also states that, if a customer is identified as vulnerable after being disconnected, they should be reconnected as a priority, usually within 24 hours.
What is the disconnection process?
If you're unable to come to an agreement with your supplier to pay off your debt over time, they can apply to a court for a warrant to enter your home and switch your energy off. Before they do this, they have to send you a notice informing you that they're applying to the court.
If you don't contact your supplier after receiving this notice, the court hearing will go ahead. Unless you go to the hearing and try to work something out with your supplier, the warrant will be granted and your supplier will be able to disconnect your energy.
In reality, it's very rare for things to go this far. Instead of cutting you off, most suppliers will instead fit your home with a prepayment meter. This requires you to pay for your energy before you use it, preventing you from going into debt.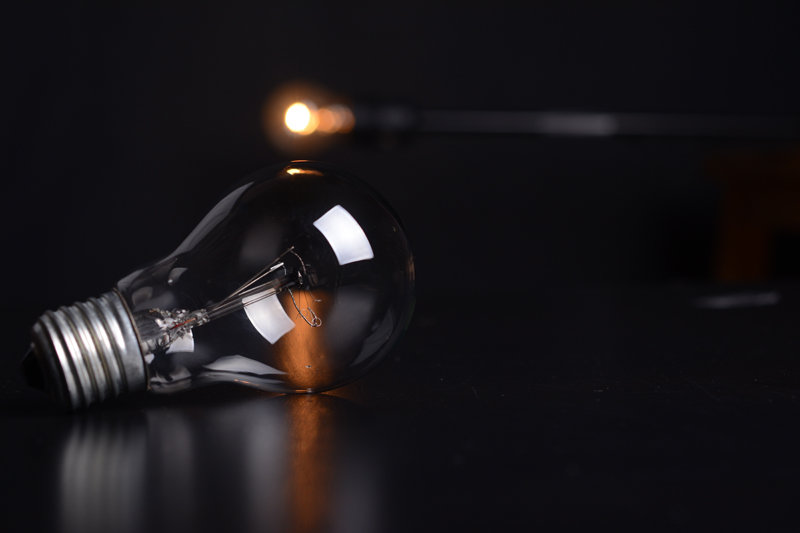 How do I get my electricity reconnected?
If your gas or electricity has been cut off, you'll need to contact your supplier to arrange for it to be reconnected. In most cases, you'll have to work out a plan with your supplier to repay your debt before they'll reconnect you. This might involve having a prepayment meter installed, using the Fuel Direct scheme or creating a monthly payment plan.
What is reconnection fee?
You'll also be asked to pay a reconnection fee. This fee covers the cost of reconnecting your home to the grid. It varies between suppliers but according to industry laws, it must be 'reasonable'. You'll need to pay this fee, as well as any other associated costs, before you're reconnected.
You may also be asked for a security deposit by your supplier. This gives your energy company assurance that you're able to stay on top of your finances. However, you can't be asked for a deposit if you have a prepayment meter installed.
How long does it take to get power reconnected?
Once you've paid all necessary fees, your supplier has to reconnect you within 24 hours. If you pay your fees outside of office hours, they have 24 hours from the start of the next working day. If they fail to meet this timeline, your supplier must pay you £30 compensation. This money will normally be credited to your account.
CTA:
Read More
FAQ
Can electricity be cut off without warning?
Your electricity can't be cut off without warning. If you have a credit meter, you'll receive a number of letters, phone calls and warnings from your supplier before they disconnect your gas or electricity. This should give you plenty of opportunities to work out a payment plan with your supplier and avoid disconnection.
If you have a prepayment meter, you won't receive notice from your supplier that your credit is running low. It's up to you to monitor how much money is in your meter and to ensure you have enough to cover the cost of your energy usage.
If you can't afford to top up your meter, you should be able to access an emergency credit fund to keep your connection going. If this isn't an option, get in touch with your supplier to let them know you're struggling.
How much does it cost to disconnect electricity?
If you've fallen behind on your energy payments, and failed to work with your energy company to find a way to pay off your debt, your electricity may be cut off. Your energy company probably won't charge you anything if they disconnect your supply. However, you will be charged a reconnection fee, and asked to pay associated costs, when you want to be hooked back up to the grid.
Reconnection fees vary between suppliers so you'll need to contact your energy company to find out how much you'll need to pay.
When can the electric not be cut off?
The electricity supply to vulnerable households can't be cut off in the winter months (1st October – 31st March). This is to prevent older people, those with disabilities and other vulnerable residents experiencing unnecessary suffering.
If you're a pensioner, have a disability, chronic illness or long-term medical condition, or are vulnerable for another reason, you shouldn't have your energy cut off during this period. However if you have a prepayment meter and fail to keep it topped up, you may still find your gas or electricity supply is cut off, even in cold weather.
How long does it take to reconnect energy?
Once you've paid the reconnection fee, and created a payment plan with your energy company to cover any outstanding debts, your gas or electricity should be back on within 24 hours. If they fail to meet this deadline, your energy company has to pay you £30 in compensation.