Powering up your home has never been so easy
Let us set up your energy supply with the best supplier in 10 minutes.
Monday to Friday – 8.30 am to 5.30 pm
Switch Plan is rated 4.0/5 on Trustpilot
Ad
Powering up your home has never been so easy
Let us set up your energy supply with the best supplier in 10 minutes.
Ad - Service available Monday to Friday from 8.30 am until 5.30 pm
Moving house is stressful. But, you don't need us to say that. As you tick the boxes off of your to-do list, take a moment to look at our checklist. We will make sure you wont forget anything, and it is best not to leave your old or new energy supplier hanging. Because, if you do so, you might end up paying more than you bargained for.
Last update: August 2022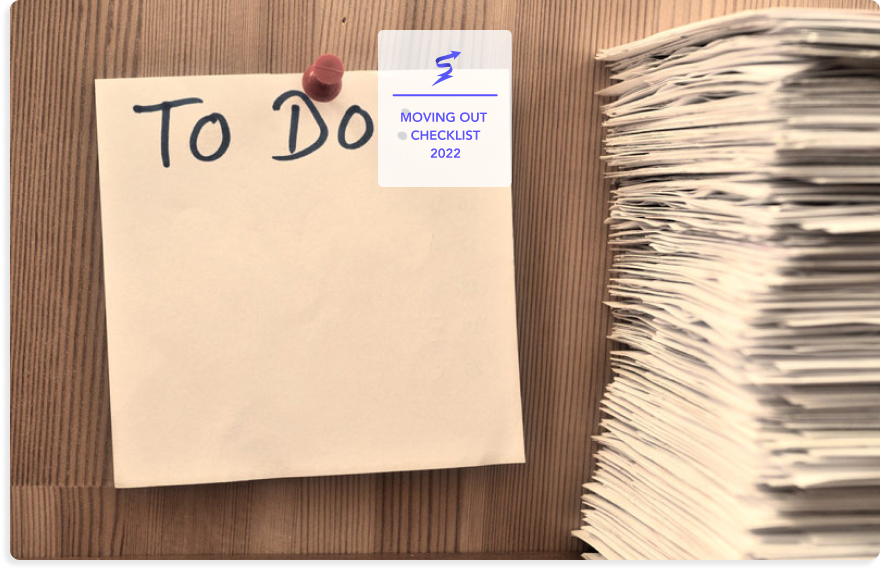 What do I need to organise before moving house?
Organisation is key to moving out quickly and easily. So before you do anything else, you need to sit down and write some lists.
If this is the first time you've moved out of one property and into another, even this can feel a little daunting. Try not to get overwhelmed by all the different things you need to do, instead, make a list and start working through it.
Confirm the date of your move
The first thing you'll need to do is confirm the date that you're moving out. If you're moving out because your current home is being sold, this date will probably be dictated by your buyer or your landlord. Your landlord will also decide your moving date if you've been asked to leave the property for another reason.
However, if you're moving into a new rented home, your moving date will probably be decided by your new tenancy agreement. Check with your estate agent, or with your new landlord, to find out when the tenancy period begins. Ideally, you should have a few days overlap between addresses. This gives you time to move your belongings and get organised before you have to give up the keys to your former home.
Give notice
If you live in rented accommodation, you'll need to tell your landlord you're moving. The number of weeks notice you have to give will vary depending on your contract, so make sure you check the small print before it's too late.
We'll talk more about giving notice later in the guide.
Contact your energy supplier
Once you have a confirmed date for your move, you can start notifying your energy suppliers. It's important to get in touch with the company, or companies, that supply your gas and electricity as they'll need to know that you're moving out.
If you're on a fixed term contract for electricity, gas or both, and your current contract hasn't come to an end, you may have to pay a penalty for moving out early. However, if your fixed period has expired, or if you're on a standard variable rate, moving out shouldn't be any problem at all.
You'll need to tell your energy suppliers the date that you're moving out. You need to give a minimum of 48 hours notice. However, it's a good idea to let them know well in advance, so give your supplier a call a few weeks before you move if you can.
You'll need to give your supplier your new address so they can send you a final bill. You'll have 28 days to pay your final gas and electricity bill when it arrives.
If you want to stay with the same supplier, you can arrange for them to take over the contract at your new property. If you want to switch to a new deal, use our Switch Plan to find the best tariff for your new home.
0330 818 6223
Contact your phone and broadband supplier
Like your energy supplier, the company that supplies your phone and broadband needs to be told that you're moving out. In most cases, you'll need to give at least 30 days notice, although this can vary by supplier.
If you want to stay with the same supplier at your new address, try to arrange a date for an engineer to come and install your internet and phone line. This will help to get your new home online as soon as possible.
Find a local removal company
If you want to use a local removal company to move your belongings, you should start shopping around for a deal at least a month in advance. Removal companies are often especially busy around the end of the month, as this is when a lot of tenancies come to an end.
If you're planning on saving money by moving your belongings yourself, you might want to start asking friends if they're free to help. The more notice you give your nearest and dearest, the more likely it is they'll have time to help you relocate.
Find out what's included in your new home
Whether you're buying or renting, it's important to find out which appliances are included in your new home. Not all properties come complete with fridges, ovens, hobs or even boilers. Getting these organised now will ensure you're not caught short come moving day. Additionally, we offer a guide on setting up gas and electricity in a new home.
Have a sort out
Having a good sort out is an essential part of moving house. After all, the fewer things you take with you, the easier – and cheaper – your move will be.
Go through your rooms one by one, getting rid of anything you no longer need or use. If your discarded belongings are still in good working order, you can take them to a charity shop instead of the dump. Alternatively, use sites like FreeCycle to give your goods away.
Tell people you're moving
When you start to think about all the official documents that contain your address, you'll get an idea of how many companies and organisations you have to notify of your move. Some of the most important are:
The bank
The council
DVLA
Doctor
Dentist
National Insurance
Work
As well as official organisations, you should also notify friends and family that you're relocating and give them your new address.
Forward your post
However thorough your list is, there are always going to be some people or groups you forget to notify. To ensure you still get all the post that's meant for you, pop down to your local Post Office and ask them to redirect your mail.
You'll need to provide proof of your name and the address you're moving to. The Post Office will then pass this information onto the Royal Mail. Your redirected post should begin arriving at your new home in around five working days.
Take a meter reading
On the day you move out, you'll need to take a final meter reading and send it to your energy provider. This will allow them to generate a final bill for the property.
Our energy experts are here to help
Free service - Available Monday to Friday from 8.30 am until 5.30 pm
Ending your tenancy
If you live in rented accommodation, ending your tenancy is one of the most important parts of the moving out process. If you fail to give enough notice, your landlord may charge you an extra month's rent, so making sure you get it right is essential.
When to give notice
In most cases, tenancies in the UK run for either six or twelve months. If you're still within this timeframe, you may not be able to break your contract so moving out might not be an option. However, if you really need to move, you can talk to your estate agent or landlord to find out if they'll let you leave early.
If your tenancy agreement has expired, or if it's coming up to its expiration date, you'll be able to move without a problem. Most landlords require at least a month's notice when you decide to leave. However, in some cases, you may need to give 6 or even 8 weeks notice.
The notice period required should be in your contract or tenancy agreement. If you can't find the information you need, get in touch with your landlord or agent as soon as possible.
What to write when you give notice
In order to give notice, you have to send your landlord a written letter. This letter needs to state clearly the date you plan to end your tenancy. You should also ask your landlord to acknowledge receipt of the letter so you have proof of the date notice was given. If you want to, you can also include your new address in the letter, although this isn't necessary.
What to do if you have a joint tenancy
A joint tenancy is when you live with a partner, friends or other people in a shared home. These types of tenancies generally list each adult resident on the agreement. Each person listed will have to give notice if they intend to move out of the property.
If everyone listed on the joint tenancy wants to move out at the same time, the process is more or less the same as it is for a single tenancy. You'll all need to provide your landlord with adequate notice by writing a letter clearly stating your moving out date.
If just one tenant wants to move out, their notice to the landlord will effectively end the tenancy for everyone else in the property. If the other people living at the address want to stay, they'll need to arrange a new tenancy agreement with the landlord. Tenants who want to stay in the property should get in touch with their landlord or letting agent as soon as possible to arrange a new contract.
If you can't give notice – getting your landlord's agreement to leave
There are two main reasons that you wouldn't be able to give notice. These are:
You want to leave before the fixed term of your tenancy comes to an end
You have a periodic tenancy and you can't give the right amount of notice to end your tenancy
In these cases, the best thing to do is get in touch with your landlord and explain the situation. If you have a valid reason to break your contract – for example, you need to move for work or to care for a family member – they may well agree to end your tenancy early.
If your landlord doesn't agree that you can leave early, you'll have to keep paying rent until the date your tenancy agreement ends. In some cases, you'll have to pay bills and council tax as well.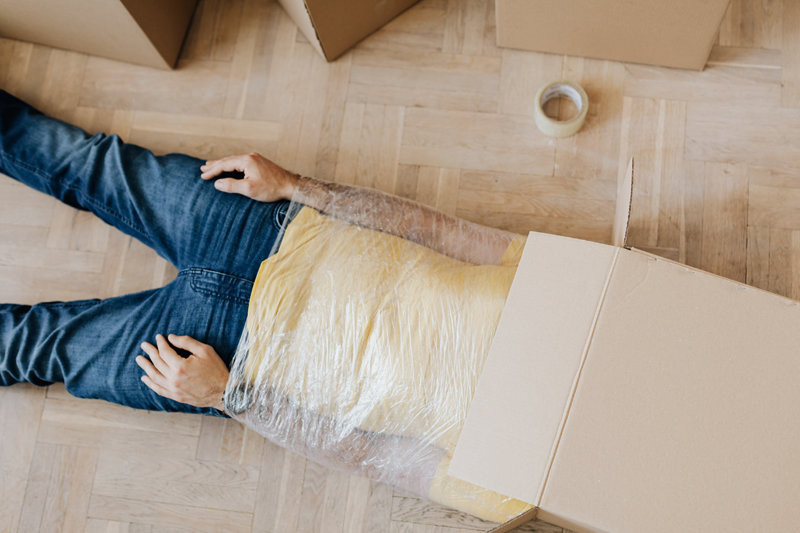 How can I make moving day easier?
The best way to make moving day easier is to get your packing and organisation done in advance. The less you have to do on the day itself, the more relaxed you'll be and the easier the move will go.
Getting a little help will also make the day go more smoothly. If you're not able to hire a removal company, ask friends or family to lend a hand. Having extra people available will help to lighten the load and make moving day more enjoyable.
Moving out of the property – checklist
To help you keep track of everything you need to do when moving out, we've made a quick moving out checklist for you to follow.

Confirm the date of your move
Give notice to your landlord
Contact your utility suppliers
Book a removal company
Notify companies and official organisations like the bank, DVLA, Post Office and your place of work
Have a clear out
Check what's in your new property
Buy packing boxes
Pay your final bills
Pack
Move
Relax
Want to find out more about moving house?
Available Monday to Friday from 8.30 am until 5.30 pm
FAQ
How much notice do I have to give my landlord UK?
In most cases, you'll need to give your landlord a month's notice before moving out. However, some tenancy agreements require you to let the landlord know 6 or 8 weeks before you want to move out.
What happens if one person wants to leave a joint tenancy?
If one person wants to leave a joint tenancy, the tenancy will end for all people listed on the contract. If other people in the property want to remain in their home, they'll need to arrange a new agreement with their landlord.
What should I do 2 weeks before moving?
Ideally, two weeks before moving out you should already have given your landlord notice, arranged a removal company and started notifying various organisations of your new address. Two weeks before you move, it's a good idea to run through your checklist, and make any outstanding notifications.
How do you move smartly?
The smartest way to move is to get organised. The more organised you are, the less likely it is that you'll overlook something important. Write a checklist of everything you need to do before you move and then work through it methodically.
Updated on 10 Aug, 2022