Powershop in 2021: Prices, Reviews and Contact Details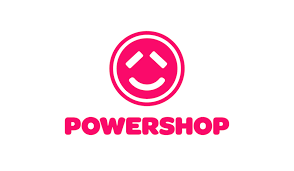 Looking to switch over to Powershop?
Let our experts advise you on the best offers on the market!
Monday to Friday – 9am to 7pm
Papernest disclaims that they are not in partnership with Powershop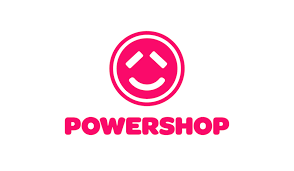 Looking to switch over to Powershop?
Let our experts advise you on the best offers on the market!
Monday to Friday – 9am to 7pm
Papernest disclaims that they are not in partnership with Powershop
On its website, Powershop pledges to help customers save money, save energy and budget better. The energy supplier Powershop says that its customers only pay for the energy they use and claims it puts the consumer in charge of their energy usage. Powershop has two main types of tariff, Powershop Lite and Powershop Pro. It says its customers are able to save up to £271 per year compared to big six energy companies. However this depends on their current tariff, their usage and the Powershop package they choose.Like a number of the smaller energy companies emerging in the UK, Powershop says that it puts its customers first.
Last updated: March 2021
Powershop states that it wants "Our customers to enjoy being with us, and to stay with us." This can make a move to Powershop seem like a great idea, but are they really the right energy company for you? Keep reading to find out.
Who is Powershop?
First launched in New Zealand in 2009, Powershop expanded to Australia in 2014 before heading to the Northern Hemisphere and opening in the UK in 2017. The company was initially backed by Meridian Energy, one of New Zealand's largest energy suppliers. In 2011, it was voted the best company in the Consumers' Institute of New Zealand survey of electricity companies.
Powershop was brought to the UK through a partnership with npower. Although it says that it's not owned by the energy giant, Powershop is backed by npower. It says that this arrangement gives it the freedom to experiment with different ways of improving the customer experience.
One of the innovations that Powershop has introduced is its 'powerpack' system. Powerpacks are discounted bundles of energy that customers can buy in advance. The idea is that, by purchasing their energy before they use it, customers can save money compared to normal gas and electricity rates.
Powerpacks are part of Pwershop's 'Pro' tariff. However, if they sound a little complicated to you, you can opt for the Powershop Lite tariff instead. This allows you to pay for your energy after you use it with a traditional payment method like direct debit.
Powershop tariffs
They offer a choice of 'Lite' and 'Pro' tariffs. Lite tariffs will probably be the more familiar option to most households as they work in the same way as most other standard fixed energy tariffs. Powershop Lite tariffs are available for both standard and Economy 7 meters.
Both options are fixed, with one offering a 12-month fixed period and the other a 24-month fixed period. They don't charge customers exit fees if they want to leave their Powershop Lite contracts early. The table below shows the amount you'll currently pay for a Powershop Lite tariff.
| Tariff | Fixed period | Standing Charge (electricity) | Unit rate Economy 7 – Day | Unit rate Economy 7 – Night | Standing charge (gas) | Unit rate |
| --- | --- | --- | --- | --- | --- | --- |
| Powershop Lite 12 Months Fixed | 12 Months | 21.284p/day | 18.302 pence per kWh | 9.566 pence per kWh | 22.764p/day | 2.772 pence per kWh |
| Powershop Lite 24 Months Fixed | 24 Months | 22.050p/day | 18.953 pence per kWh | 9.891 pence per kWh | 24.077p/day | 2.814 pence per kWh |
Powershop Pro is a variable rate tariff. This means that the amount you pay for your energy could change every month. If you choose a Powershop Pro tariff, you'll be able to take advantage of the company's Powerpack scheme. This allows you to bulk buy discounted bundles of energy. They claim that this can save customers up to £271 per year.
Powershop releases 3-5 Powerpacks every month. Each Powerpack is different, with some offering a day's worth of discounted energy and some offering two, three or four days' worth. You can buy as many Powerpacks as you want. If you buy more than you end up using in a given month, your unused energy will simply roll over into the following month.
There are three Powershop Pro tariff options available:
First Year Promise – This tariff is designed to help customers get to grips with the Powershop Pro system. For the first 12 months, customers pay a fixed amount based on the usage details provided when getting a quote.
Baseline Tariff – If you're still not sure about the Powerpack system after your first year, you can go on this Baseline Tariff. This is the rate customers pay if they don't purchase any Powerpacks. It's easy to understand but works out as the most expensive tariff option.
Top Shopper Tariff – The Top Shopper Tariff is the amount you'll pay if you take full advantage of all the Powerpacks available to you. In theory, this should be the cheapest option available.
They are in the process of updating its Powershop Pro tariffs. This means exact prices are currently unavailable.

Is Powershop cheap?
The cost of Powershop tariffs varies considerably. While some deals, like the Top Shopper Tariff, could save you more than £250 per year compared to big six energy suppliers, others, like the Baseline Tariff, won't save you anything.
While not all Powershop tariffs are cheap, taking full advantage of the Powerpacks available to you can see you save a considerable amount on your annual energy bill. Different Powerpacks are released each month, offering different saving opportunities. If you consume more energy than you've bought, they will give you the chance to buy more Powerpacks before charging you their standard rate.
If you're happy to put a little extra effort into monitoring the available Powerpacks, you could save up to 33% on your annual energy bill.
Powershop fuel mix
An energy company's fuel mix shows exactly where it gets its electricity. This is important if potential customers are looking for a company that offers a high percentage of renewable electricity, or electricity from another specific fuel source.
At the moment, Powershop doesn't offer 100% renewable energy tariffs. The company's energy is supplied by npower, and so Powershop customers get the standard mix provided by the energy giant. At the moment, the npower fuel mix is as follows:
| Fuel Type | Npower Limited | UK National Average |
| --- | --- | --- |
| Coal | 4.8% | 3.9% |
| Natural Gas | 54.4% | 39.4% |
| Nuclear | 6.2% | 16.6% |
| Renewable | 30.7% | 37.9% |
| Other | 3.9% | 2.2% |
As you can see from the table, Powershop electricity isn't particularly clean. So if a low carbon footprint and renewable energy are important to you, Powershop may not be the right supplier for your home.
Is Powershop any good?
In a recent customer satisfaction survey, Powershop came joint fifth out of 35 energy companies. Its customers were particularly impressed with the accuracy and clarity of its bills, its digital tools and its value for money.
Reviews on TrustPilot are slightly more mixed. The company gets an overall score of 2.7/5. This is better than some other energy providers, but not as good as many.
Powershop pros and cons

Competitive prices if you take advantage of Powerpacks
Good customer service
Good choice of digital tools
Accurate bills
No exit fees
A more expensive option if you don't use Powerpacks
Not the greenest energy mix
Mixed customer reviews
Powershop customer reviews
Before you switch to any new energy supplier, it's a good idea to look at recent reviews for the company. This should give you a good idea of how your potential new supplier treats its customers.
Among the Powershop reviews left on impartial sites are:
"It's the cheapest tariff I can find."
"Easy to access statements, submit readings and keep up to date with energy monitoring."
"The estimates given by Powershop are not much different from my readings and are then adjusted either way."

COVID-19
More than ever, our team of experts remain on deck to help you make savings on your energy. We understand how deeply the lives of many are affected by these trying times and we want to support you the best we can. More on your energy supply during COVID-19 in our article.
Do Powershop have smart meters
Powershop does offer its customers smart meters. Smart meters offer a range of advantages over standard meters, so this is good news if you want to make your household's energy supply as efficient as possible.
One of the main benefits of a smart meter is that it reads your energy meter automatically and sends this information straight to your energy supplier. This means you no longer have to take manual meter readings. Smart meters also make it very easy to monitor your energy usage. You can also set spending limits and use your smart meter to help you reduce your overall energy consumption.
If you think a smart meter could benefit your home, request one from Powershop when you switch.
Would you like to know more about energy suppliers? Great! Here are some related articles