Green Network Energy Reviews: What Do Their Customers Say?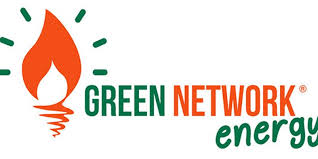 Looking to switch over to Green Network Energy?
Let our experts advise you on the best offers on the market!
Monday to Friday – 9am to 7pm
papernest disclaims that they are not in partnership with Green Network Energy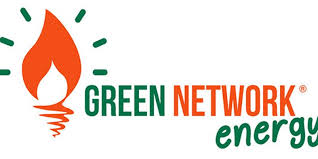 Looking to switch over to Green Network Energy?
Let our experts advise you on the best offers on the market!
Monday to Friday – 9am to 7pm
Papernest disclaims that they are not in partnership with Green Network Energy
Green Network Energy is an Italian startup that made its way to the UK back in 2016. In the years since, they have amassed over a million customers across both countries. And the impressive Green Network Energy reviews seem to show they're doing well. With 100% renewable energy tariffs, and a newly upgraded online portal, the supplier has a lot going for it in the UK. What do their customers *really* think of Green Network Energy?
Last update: February 2021
With so many smaller and independent energy suppliers to choose from, it's surprising that around 70% of British energy consumers continue to rely on the "Big 6". Especially when home-grown, feisty new energy startups and plucky newcomers from overseas promise to deliver cheaper, greener energy and superior customer service than the major players offer.
Is Green Network Energy's customer service any good?
Offering both domestic and business energy with a competitive range of tariffs and a highly renewable energy fuel mix (88.5% with 100% renewable options available), it's easy to see why so many UK energy consumers want to add a touch of Italian flavour to their energy supply.
But while cheaper, greener energy is appealing to everyone, it's hardly adequate compensation for poor customer service. Cheap bills will be of little consolation if something goes wrong with your bills or supply and you need to spend over an hour waiting for a customer service agent to pick up the phone.
So, just how good is Green Network Energy's customer service?
We need to get the answers straight from the horse's mouth… or rather, di prima mano!
Green Network Energy reviews: What do customers say about them?
Thanks to the wonders of the digital age, we have a wealth of reviews and other data to give us a clear idea of Green Network Energy customers' lived experiences. Most of our data will come from the company's Trustpilot page. We will also look at reviews from Reviews.io and data from their Citizens Advice ranking.
Green Network Energy's Trustpilot page, shows that they have a respectable customer score of 4.2 at the time of writing. This classifies them as a "Great" rated energy supplier, verging on "Excellent".
Out of 9,512 reviews left by customers:
5,853 (62%) were rated "Excellent".
1,809 (19%) were rated "Great".
476 (5%) were rated "Average".
259 (3%) were rated "Poor".
1,115 (12%) were rated "Bad".
These are impressive numbers, even if the supplier just falls short of an "Excellent" rating.
Customer sentiment is less positive on Reviews.io, although this is common among all suppliers. Perhaps because suppliers actively invite reviews on Trustpilot, and consumers are generally more likely to leave a review without prompting if they have something negative to say. Here the company has only 15 reviews, with an overall rating of 1.75 out of 5 stars. 20% of reviewers stated that they would recommend Green Network Energy.
On Citizens Advice's rankings, Green Network Energy are ranked #13 out of 38 suppliers listed, outperforming the energy titan British Gas, which came in at #14. Green Network Energy got 5 /5 stars for ease of switching and billing accuracy, but were rated 3 stars on customer guarantees, call centre wait times and number of complaints to third parties 19.8 per 10,000 customers).
Below, we'll look at some customer reviews, and compare the good the bad and the ugly to get a better understanding of how Green Network Energy's customers feel about the brand…
The good
Over 80% of Trustpilot reviews were either "Excellent" or "Great".
Positive reviews mention ease of switching, competitive tariffs, helpful and knowledgeable customer service staff, sensible / accurate bills, and an easy to use website.
Let's take a look at a handful of quotes taken from positive reviews to provide a flavour of customer sentiment:
"A great energy firm. Been with other firms but these are the best, no issues what so ever and information is very clear, so would highly recommend them".
"Prices are very fair, and the online page allows you to increase or decrease your monthly amount during seasons you may need more heating and those you need less.If they remain as fair priced, I won't leave them. But I definitely recommend them on price".
"The platform is user friendly. The prices are amazing!!!!!! I am really happy – this is the first time when I got to choose my supplier and I am really happy with the choice. Keep up with the good work :D".
"Their billing system is pretty straightforward. Their website works. They didn't change my direct debit every 3 months. They didn't run up a huge credit balance on my account. They don't have an oddball seasonal charging formula for summer / winter. They got my vote".
Green Network Energy value for money
Green Network Energy are not only a green energy supplier, they are also very competitive when it comes to pricing. An independent consumer survey carried out in September 2020 reveals that customers rate them 4 out of 5 stars for Value for Money, as well as 5 stars for billing accuracy and 4 stars for bill clarity.
COVID-19
More than ever, our team of experts remain on deck to help you make savings on your energy. We understand how deeply the lives of many are affected by these trying times and we want to support you the best we can. More on your energy supply during COVID-19 in our article.
The bad
Like all energy suppliers, Green Network Energy have their share of disgruntled customers.
Negative reviews focused on bills being higher than expected, meter problems, communications difficulties with call centre employees, problems with account management, and billing issues / inaccuracies.
"I found a better quote, so transferred to another supplier. I sent in my final meter readings to my new supplier as instructed. To my astonishment, Green Network saw fit to take another £116 direct debit… 4 days after the contract ended".
"The customer service team will tell you what you want to hear and then not act on it thus showing contempt for their customers".
"You can't make a payment on the website. Imagine having people who can't set up web payments handling gas and electricity".
"Sent me 3 letters claiming we owed money, even after we called every time with proof it had been paid in full, on time. Last time I called they told me to email but then never responded".
Have they won awards for customer service?
Green Network Energy have not won any awards for customer service, but were ranked #9 in the country for customer service at the energy awards, winning third place in the "green services" category.
The ugly
Sometimes, even the best energy suppliers find themselves getting things really wrong with their customers. Some of the more serious complaints are summed up by the comments below:
"We paid diligently every month. Never missed a payment. Then we received a bill for almost double our agreed fixed tariff further down the line. I questioned why the bill had doubled. They said my usage had gone up. It had not. It had gone down. In fact, we had been on holiday and not using our home for half of the month".
"Complaint still going on since April, still not resolved. Waiting for GNE to come back to me and today received a response to say not heard from me despite 6 complaint emails and acknowledgements".
"Poor. Very poor service. Do not sign up with them if you are at all thinking of moving house. They will charge you when they say they won't. They never respond to emails. Their app is poor. The amount of time taken up with chasing them for their shockingly poor admin is not worth any savings you think you might make."
Green Network Energy response time
The Citizens Advice chart lists Green Network Energy's average call centre at 2 minutes and 55 seconds. However, the aforementioned independent survey revealed response times to be significantly longer, averaging 7 minutes and 49 seconds. Email responses were slower than most, taking an average of 3 days and 22 hours.
Issue resolution and complaint handling
According to Citizens Advice, Green Network Energy have a complaints to third parties ratio of 19.8 per 10,000 customers. Data from Ofgem reveals that Green Network Energy resolve 49% of customer complaints within 24 hours, and 92% of complaints are resolved within 8 weeks.
Green Network Energy in the news
Unlike many energy suppliers, Green Network Energy have managed to steer clear of controversies and unflattering depictions in the news. In fact, the only recent mention they have had in the news was in October 2019 when they partnered with National Chamber of Fashion and Eco-Age, a communications agency supporting sustainable brands
Source: Green Energy News.
Think Green Network Energy may be the supplier for you? Get in touch with us today!
As we can see, there's a lot to like about Green Network Energy. If you think they might just be the supplier for you, don't make the switch without us!
Would you like to know more about energy suppliers in the UK? Great! Check out some of these related articles?