Gas Disconnection Law and Process
Switch energy suppliers in minutes to save up to £400 a year!
Take back control over your energy bills! Call us and let our experts guide you on how to make big savings.
Free service - Available Monday to Friday from 9am until 7pm
Switch energy suppliers in minutes to save up to £400 a year!
Take back control over your energy bills! Call us and let our experts guide you on how to make big savings.
Free service - Available Monday to Friday from 9am until 7pm
In this post, we'll look at the facts of the Gas Disconnection Law so that you can better understand your rights and prevent this rare (but not unheard of) inconvenience. You rely on your gas supply a great deal around the home, but can your energy company cut off your gas supply?
Last update: March 2021
Can my gas supply be cut off?
The gas disconnection law and processes are designed to protect energy consumers while also ensuring that they live up to the obligations of their energy suppliers. As with all energy issues, you gain nothing from burying your head in the sand. Knowing your rights concerning Gas Connection Law will allow you to be clear and open communication with your energy supplier is the best way to avoid having your gas supply cut off. Even if you are struggling to pay your bills.
In these unprecedented times, many of us face unexpected but prolonged financial hardship. As such, it's important to understand your rights so that you and your family are not left with an interrupted service due to adverse financial hardships.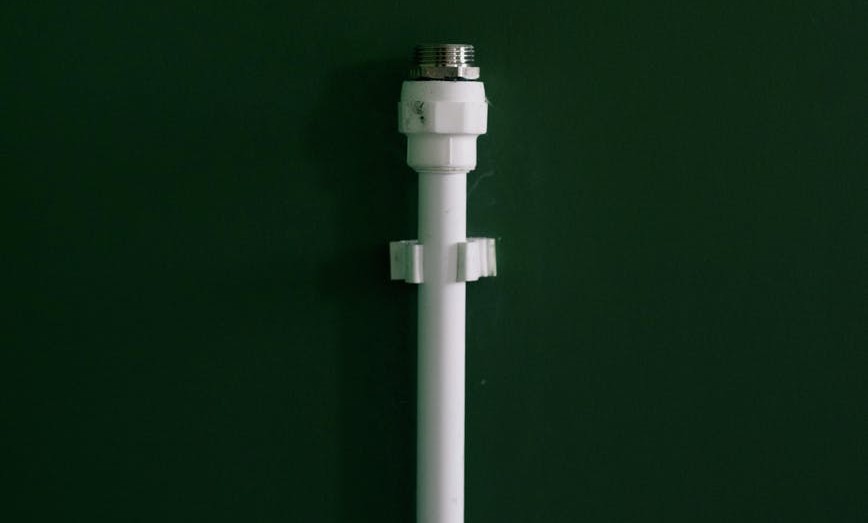 Under certain circumstances, your gas supplier can cut you off. If you have failed to pay a gas bill after 28 days, your supplier may be in touch with you to discuss what can happen if your bill remains unpaid. This conversation will likely include the possibility of the disconnection of your gas or electricity supply. However, this is a last resort for energy suppliers, and one that is rarely enforced. When customers struggle to pay their energy bills, most suppliers will usually install a prepaid meter instead, so that customers can pay for the energy they use before they use it.
Before disconnecting you, your supplier is legally obliged to offer you a chance to pay off what you owe them for the gas you've used through a payment plan. This will enable you to pay off whatever you can afford on a monthly basis and thereby prevent any disruption to your energy supply.
It's understandable that you may feel intimidated by the prospect of opening up a dialogue with your energy supplier. But remember that they have entire teams dedicated to giving you the help and support you need. They can only help you if you're open and honest with them.
Who can't be disconnected?
No energy supplier wants to disconnect a vulnerable customer. Especially in the cold winter months. The UK's "Big 6" energy suppliers (British Gas, Scottish Power, E.On, EDF, N. Power, SSE) have all signed an agreement that they will not disconnect their vulnerable customers at any time of year.
This includes you if:
You have a disability or long-term health problems
You are facing serious financial problems
You have young children under the age of 5 living at home
Of course, that's not to say that your situation won't be taken into account if you're with a smaller supplier.
If your supplier has threatened to disconnect your energy supply and you believe that you are classified as a vulnerable customer, you need to contact your supplier as soon as possible. Good practice dictates that they should visit your home and investigate your situation to prevent a disconnection.
If you believe that you have been disconnected unfairly, the Citizens Advice website has some useful information about making a complaint. If your complaint has not been resolved within 8 weeks, you can refer the matter to the Energy Ombudsman.
Can your gas supply be cut off in winter?
According to gas disconnection law, Certain vulnerable groups cannot be cut off in the colder months, no matter who supplies their gas and electricity.
Suppliers are not allowed to disconnect you between 1 October and 31 March if:
You're a pensioner and you live alone OR
You're a pensioner living with a child under the age of five
The gas disconnection law procedure: How does it work?
In the vast majority of cases, customers come to an agreement with their energy suppliers that allows them to pay off their debt manageably. In some cases, suppliers may deem it necessary to install a prepayment meter to prevent further debts from mounting.

However, in the rare instances where they are unable to come to an agreement with customers, gas disconnection may be suppliers' last mode of recourse.


COVID-19

More than ever, our team of experts remain on deck to help you make savings on your energy. We understand how deeply the lives of many are affected by these trying times and we want to support you the best we can. More on your energy supply during COVID-19 in our article.


In order to do this, they need to solicit a warrant from the courts so that they can enter your home in order to disconnect your supply. Your supplier is legally obliged to send you a notice letting you know that  they are soliciting a warrant.  This gives you a chance to come to an agreement with your supplier before the hearing takes place.

If you don't do this, there will be a court hearing that you should attend. Even at this late stage, you can still come to an arrangement with your supplier to pay off your debts manageably.

Your supplier can only disconnect your supply if the court agrees to provide them with a warrant. They are legally obliged to give you 7 days written notice before disconnecting your supply.

It's noteworthy that your supplier does not technically need a warrant to disconnect a meter if it's on the outside of your property.
Disconnecting homes with smart meters
If you have a smart energy meter in your home, things could potentially be different. The technology allows your supplier to disconnect your supply remotely, without needing to physically access the meter. But don't worry! The gas disconnection law doesn't allow this, unless they first have:
Contacted you to discuss a repayment plan for your debt
Visited your home to assess your personal situation
If they disconnect you without doing this, you have reasonable grounds for a complaint.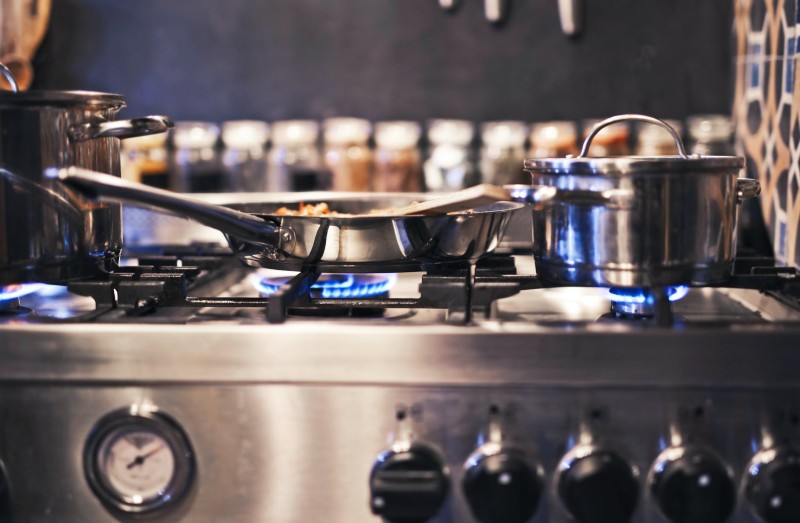 Getting reconnected
If your supply has been disconnected, you can contact your supplier at any time in order to arrange reconnection.
However, in order to arrange reconnection, you will first need to set up a repayment plan for the debts you have accumulated. This debt will now include a fee for the disconnection and reconnection, as well as further potential administrative costs. Again, this just goes to show why it's so important to communicate with your supplier as early as possible. Not only can it spare you the stress of going through court hearings and the disconnection process, it can save you a lot of money.
In some cases, you may be required to pay a security deposit to your supplier as a condition of giving you a supply, or agree to a prepayment meter being installed. Please note that suppliers cannot ask you for a security deposit if you already have a prepayment meter installed.
Once all charges have been paid and / or a repayment plan has been successfully established, your supplier can reconnect you. They are obliged to reconnect you within 24 hours. Or, if you make payment outside of working hours, they must connect you within 24 hours of the start of the next working day.
According to the gas disconnection law, if your supplier does not reconnect you within 24 hours, they are required to pay you £30 in compensation. This must be paid to you within 10 working days. They will usually credit your account, however, you can request this to be paid to you via cheque or bank transfer. If payment is not made within 10 days, they will need to pay you an extra £30.
You can also claim compensation if you are disconnected because your energy supply has been interrupted.
How much does it cost to reconnect your gas supply?
The amount you pay for your supply to be reconnected depends on your supplier. Reconnection costs are typically around £200-£300. There is no set cost for reconnection, however, the cost must be reasonable.
If you think the charges are too high, get in touch with Citizens Advice. They can let you know if you have grounds for complaint which can be raised with your supplier or referred to the Energy Ombudsman.
Let us help you find the best gas rates for you
If you're struggling to keep up with your gas bills, it may be because you're with the wrong supplier for your household's needs. But don't worry! We're here to help.
We can search the market and find the best energy deals for you. We'll even manage your switch from end-to-end, so you can get cheaper gas faster and completely hassle-free?
Sound good?
We're available from 9am to 7pm.
Read More