Should I get a solar water heater?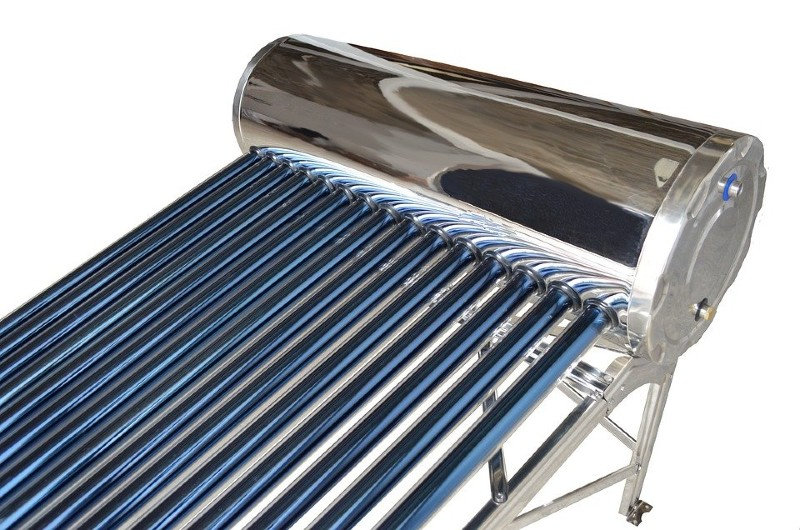 Thousands of energy consumers in the UK are paying too much for their gas and electricity. In fact, as a nation, we're spending over £800 million more than we could and should be. But the UK energy market isn't just a battle for affordability. It's also a battle for sustainability. Consumers and suppliers alike understand that we can't rely on fossil fuels forever. Though renewables are a bigger part of our energy fuel mix than ever before, a growing number of UK energy consumers have started to generate their own renewable energy via domestic wind turbines, domestic wind turbines, ground source heat pumps and solar water heaters.
Should you get a solar water heater? It's a question that only you can answer. But here, we'll give you the information you need to make an informed decision.
What is a solar water heater?
A solar water heater, or solar thermal panel, is a roof-mounted apparatus that allows households to heat their water using free and near-infinitely renewable heat energy from the sun.
There are three major types of solar hot water system, which we'll look at in greater detail shortly. Installing a solar water heater is usually slightly cheaper than installing a PV solar panel. However, the energy savings are also less pronounced. A solar water system will usually cost between £3,000 and £5,000 to install. For a family of four, it will meet around a third of the annual hot water demand. This will result in savings of anywhere between £55 and over £100 per year, depending on how you used to heat your water.
What are the major types of solar water heater?
There are three types of solar hot water systems, although the third is slightly controversial.
These are:
Flat plate collectors (with a roof-mounted tank)
Evacuated tube collectors
Heat pump systems
Let's take a closer look at how these systems work…
Flat plate collectors with a roof-mounted tank
Flat plate collectors (which look a lot live PV solar panels) sit on your roof and absorb solar energy. Copper pipes run through these glass covered collector, while horizontal fins go over the pipes to help them to absorb more heat. The water is heated by the copper pipes which feed it back and forth to a roof-mounted water storage tank. The heated water in the tank is then thermo-siphoned out.
Evacuated tube collectors
These systems use two annealed glass tubes fused together. All the air is sucked out of the space between the two tubes to create an insulating vacuum.
A copper heat pipe runs through the middle of the tube, connected to a common manifold and a slow-flow circulation pump. Because the tubes are round and don't have a flat surface, they can absorb more heat no matter what the position of the sun.
A circulation pump sends water to a heavily insulated standalone storage tank within the home, heating it through the day.
If the water in the storage tank drops below a certain temperature, it is redistributed back to the tubes to be reheated.
Heat pump systems
Because heat pump systems don't use collectors, some dispute whether or not they're truly solar water heaters. Heat pumps instead pull solar heat from the air around them, using this heat to increase your water's temperature. Even on a cold winter's day, there is enough heat in the surrounding air to heat water, even up to boiling point.
Heat pump systems need to use some electricity to transfer heat from the air to your water, they use around 75% less electricity than conventional electric water heaters.
Which is the best solar water heater?
This is a difficult one to answer, as it depends on a number of factors. Flat plate collectors with roof-mounted tanks are the most common form of solar water heaters and are potentially highly efficient, heating water quickly even in cloudy conditions. However, the panel can be obscured by snow, hail or fallen leaves in the autumn or winter months. Evacuated tube collectors can improve upon the shortcomings of flat plate collectors, although they are often more expensive. Heat pump systems can be very effective, but require some grid energy to operate.
When choosing a solar water heater, you'll need to consider:
Your annual hot water use.
How much south-facing roof-space you have available.
Your existing water heating system and the potential savings you could make.
Your budget.
You'll also need to keep your expectations realistic. Depending on your installation costs, it could take years or even decades for your system to pay for itself.
What are the advantages of a solar water heater?
A solar water heating system has a great range of advantages. It can:
Be a bold step towards making your home more carbon neutral and reducing your reliance on grid energy.
Provide you with roughly 33% of your hot water needs.
Save anywhere between £55 and £100+ per year on your fuel bills.
Be easy and cost-effective to maintain.
Lower your household's carbon footprint.
Come with a 5-10 year warranty for your lasting peace of mind.
What are the disadvantages of a solar water heater?
Like any form of renewable energy generation, however, solar water heating systems also have their disadvantages. For instance:
You'll likely still need a boiler or immersion heater for hotter water.
Solar energy isn't always available, so you'll still need to rely on grid energy.
Not all boilers will work with solar water heating systems.
While they cost less to install than PV solar panels, they are usually costlier than conventional electric and gas heating systems.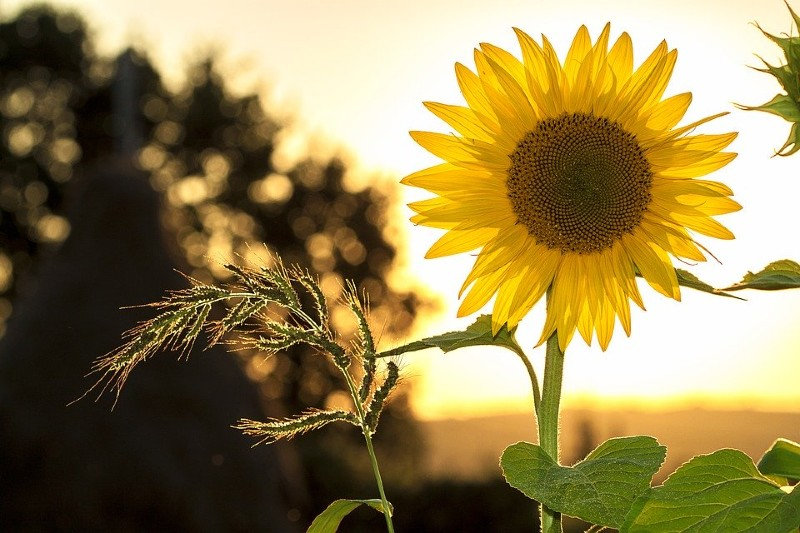 Are solar water heaters worth it?
This is a question that only you can answer. While they represent a significant upfront investment, they can allow for years of savings on energy costs, as well as making your home greener and more self-sufficient.
Can I get a government grant to cover the cost of my solar water heater?
The good news is that unlike PV solar panels, solar water heaters are eligible for government support. There are two government programs designed to help mitigate the cost of installing your solar water heater.
These are:
The Renewable Heat Incentive Scheme
The Renewable Heat Incentive (RHI) scheme for domestic properties was launched in 2014. Under the scheme, home owners can claim support to mitigate the cost of their solar water heaters (and other renewable heating measures like ground source heat pumps), over a period of 7 years. The scheme is open to applications until 31st March 2022 and you can apply directly through Ofgem's website.
How much you can claim depends on the kind of solar water heater you install, the size of your property, and where in the UK you live. You can use this Government Calculator to see how much you could claim.
Rather than making lump sum payments, RHI payments are made per kWh of energy generated. The current average rate is 21.37p per kWh.
The Green Homes Grant
While the Renewable Heat Incentive can provide long term relief against the cost of installing solar water heaters, the new Green Homes Grant helps homeowners more directly with the costs associated with green investments. Including, of course, solar water heaters. Under the scheme, you may be able to claim between £5,000 – £10,000 in vouchers for the installation of your solar water heater.
Typically, the government will cover up to two thirds of the cost of your installation up to the value of £5,000. However, if you or someone you live with receives certain income support benefits you may be eligible for a voucher that covers 100% of installation costs. The maximum value of the voucher is £10,000. Click Here to see if you are eligible. Please note that the low-income support scheme is not applicable to landlords.
You can apply to both the Green Homes Grant and the Renewable Heat Incentive.
Using a solar water heater is just the start of your potential energy savings
While solar water heaters are a great way to save on your heating and energy bills, you could save even more by choosing a new energy supplier. What's more, you may be able to switch to a cheaper supplier and enjoy 100% renewable energy, significantly reducing your household's carbon footprint.
We can scour the energy market on your behalf to bring you the best energy deals for your needs. And once you've chosen the right one for you, we can even manage your switch from end-to-end. So you can enjoy cleaner, greener and cheaper energy hassle-free.
Sound good?
Call us today on 0330 054 0017 to find out more. We're available from 9am to 7pm.