Northern Powergrid: who are they & when should I contact them?
Looking for the best energy deal on the market? Switch to a new supplier in minutes!
Call us and let our experts switch you to a new energy plan for free.
Available Monday-Friday from 9am-7pm
Northern Powergrid is one of the 14 Distribution Network Operators (DNOs) that provide energy to homes and businesses across the UK. The company manages and maintains energy infrastructure and is responsible for ensuring energy from the National Grid safely reaches our homes and businesses.
COVID-19
The coronavirus pandemic is likely to affect all of our personal finances. However, the UK lockdown will not affect the services we provide. Our team of experts are working hard to ensure that you make savings on your energy bill by switching suppliers. Read more about your energy supply during COVID-19 here.

Northern Powergrid covers the North East, Yorkshire and Northern Lincolnshire. Altogether, they supply around 3.9 millions homes and businesses in the north of England. The company plays a crucial role in ensuring a reliable supply of energy to properties in the areas they cover. If you live in the area covered by the company, getting to know exactly what Northern Powergrid does, and when you need to get in touch with them, will help you to understand your local energy supply a little better.
What does Northern Powergrid do? What services does it offer?
Distribution Network Operators (or DNOs) like Northern Powergrid play a very important part in delivering energy to homes and businesses in the UK. These companies help to maintain and upgrade energy infrastructure like overhead power lines and underground cables. They are also responsible for maintaining the substations and transformers in the areas they cover.
However, if you live in one of the areas served by Northern Powergrid, you'll probably only ever really get in touch with them in case of a power cut. As it's Northern Powergrid, rather than your energy provider, that's responsible for the energy infrastructure in your area, it's them you'll need to call if you experience a loss of power, or another problem, with your supply.
Some of Northern Powergrid's key responsibilities and services include:
Maintaining and upgrading of 60,000 miles of overhead and underground power lines.
Maintaining the 63,000 substations and transformers within their network.
Reducing the voltage of National Grid electricity to a usable level.
Returning excess electricity to the National Grid.
Responding to power cuts.
Connecting new homes and businesses to the electricity network.
Connecting small electricity generators to the network.
Repairing faulty or damaged lines and infrastructure.
Relocating electricity cables.
When should I contact Northern Powergrid?
As Northern Powergrid is a Distribution Network Operator rather than an energy supplier, it generally doesn't deal with customers directly. If you have questions about your energy tariff or billing, it's your supplier you'll need to get in touch with, not Northern Powergrid.
However, there are some reasons you might need to get in touch with Northern Powergrid. These include:
To report a power cut
If you live in the region covered by Northern Powergrid and experience a power cut, you can get in touch with the company to find out what's going on. They may be able to tell you if there are any planned maintenance works in the area and how long you can expect the power to be out.
You can contact Northern Powergrid by calling +44 (0) 800 011 3332 or emailing generalenquiries@northernpowergrid.com. You can also call 105 to report a power cut in your area.
To get your home or business connected to the grid
If you need to get a new property supplied with mains gas or electricity, you'll need to contact Northern Powergrid in order to connect the property to the grid. Northern Powergrid is responsible for laying new power cables and hooking up new homes and businesses to the network. They'll be able to arrange for the necessary infrastructure to be installed and power to be supplied to your new property.
To move your electricity meter
There are a number of reasons you might want to move an electricity meter. The most common is to make way for renovation works or an extension. Although your energy supplier will need to move the actual meter, Northern Powergrid will need to relocate the cables that supply the device.
To report an issue with local energy infrastructure
If you spot a problem with your local energy infrastructure, you should contact Northern Powergrid to report it. Issues you might need to report include:
Trees over power lines
Vandalised infrastructure
Fallen power lines
To check where energy cables are located
Digging into an electricity cable isn't a lot of fun. So if you need to carry out some excavations around your property, you might want to contact Northern Powergrid to find out exactly where the cables are located.
To add a name to the Priority Register
All DNOs and energy suppliers keep a Priority Register of vulnerable customers. This allows them to support elderly, disabled or otherwise vulnerable households in the event of a power cut or other energy issue. If you think that you, or a person you know, should be on the priority register, contact Northern Powergrid to add the name to the list.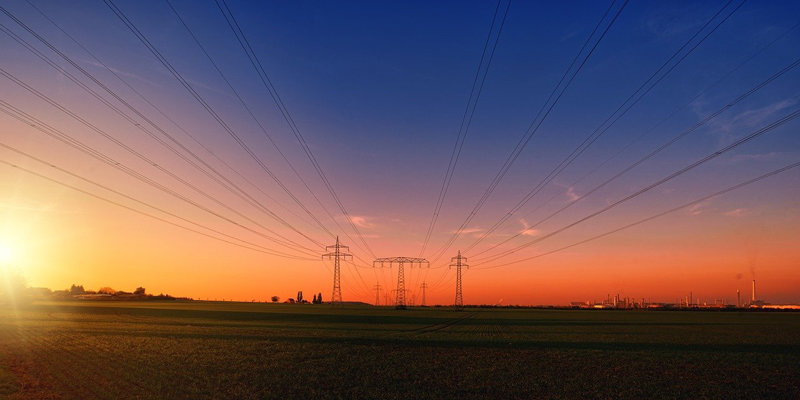 How do I report a power cut in my area?
The easiest way to report a power cut in your area is to call 105. This is a national number that you can call from anywhere in the UK. Once connected, you'll be put through to your local DNO.
Who owns Northern Powergrid?
Northern Powergrid is owned by the Northern Powergrid Holdings Company. This company is in turn owned by Berkshire Hathaway Energy, a US based energy company.
FAQs
What is the Northern Powergrid contact number?
If you need to get in touch with Northern Powergrid, you can do so by calling 0800 011 3332. If you need to report a power cut in your local area, you can simply call 105.
How long do power cuts last?
A power cut can last anywhere from a few seconds to a few days. DNOs are supposed to restore power within 12 hours in normal weather conditions. However, in most cases, homes are reconnected much faster.
How to move your electricity meter?
If you want to move your electricity meter, you'll need to get in touch with both your DNO and your energy supplier. Your supplier will be responsible for moving the meter itself, while the DNO will relocate the cables and wires that supply the device.
How to report a Northern Powergrid power cut?
The easiest way to report a Northern Powergrid power cut is to call 105.