Which is the best boiler in 2021?
Looking for the best boiler cover on the market?
Call us and let our experts subscribe your house to the best boiler cover for free.
Available Monday-Friday from 9am-7pm
Looking for the best boiler cover on the market?
Call us and let our experts subscribe your house to the best boiler cover for free.
Available Monday-Friday from 9am-7pm
The more efficient your boiler is, the more affordable it will be to run and the better it will heat your water. If your current boiler is past its prime, replacing it with an energy efficient new one could see you shave a significant amount off of your annual energy bill and make your home a more comfortable place to be.It is crucial to find the best boiler for you. Your boiler is one of the most important appliances in your home. Heating water for your shower, bath, washing up and central heating, it helps to keep you warm, clean and comfortable.
To help you decide if your existing boiler is up to scratch, and if it's time for a replacement, we're taking a closer look at the best boiler systems currently available. Keep reading to find out more.
How do you know when your boiler needs replacing?
In the UK, a new boiler can cost you anywhere from £500-£2,000, so you probably won't want to replace your boiler unless you really have to. If your boiler has completely broken down, you probably won't have any choice but to replace it. However, if it's still usable, you might be unsure if now is the right time to invest in a new appliance. There are a number of ways to tell if your boiler needs replacing. These include:
Frequent breakdowns – If you have to call out an engineer more than once a year, it may well be worth investing in a new boiler. Good quality boilers should last for years without an issue, so if yours is playing up, it could be a sign that something is wrong.
Your bill is going up without explanation – Old boilers are generally fairly inefficient. This means that they use more energy than is necessary to power your hot water and central heating. British Gas estimates that an old, inefficient boiler could add as much as £200 per year to your energy bill. So if you've noticed your energy bills begin to creep up, this could be the culprit.
The blue flame has turned yellow – If you've noticed that the blue flame in your boiler has turned yellow, it's a sign that the appliance needs an urgent service. Use the Gas Safe Register to find a qualified engineer in your area and get them round as soon as possible.
The boiler is making strange smells – If your boiler makes an eggy, sulphurous smell when it's on, it may be a sign that you have a gas leak. If you smell something funny, turn your boiler off straight away and call out an engineer. If your boiler is leaking gas, there's a good chance it needs to be replaced.
Your boiler or radiators make strange noises – Most central heating systems are a little noisy. Creeks, pops and groans are fairly normal. However, if your boiler begins making a new array of sounds, it might mean there's something wrong.
The boiler leaks – Boilers are designed so that they don't leak water. If your appliance does start dripping, it might mean that an internal component, like a valve or seal, has broken. In many cases, this type of issue will be fixable. However, if your boiler is already past its best, you may want to consider replacing rather than fixing it.
You've noticed changes in how the boiler works – A common indicator that you need a new boiler is when you notice changes in the way your existing appliance works. If it takes longer to fire up, sounds different or doesn't get as hot as it used to, it may mean your boiler needs replacing.
Spare parts are getting hard to find – The older a boiler is, the harder it becomes to find spare parts. This can make it difficult to fix the appliance when something goes wrong. If you've noticed that spare parts are becoming harder to find, it may be time for an upgrade.
Our energy experts are here to help
Free service - Available Monday to Friday from 9am until 7pm
Why is boiler efficiency important?
Boiler efficiency is important for a number of reasons. For a start, efficient boilers are cheaper to run. This means they won't contribute quite as much to your household energy bill. It also means that they're kinder on the environment as they don't require as much power to heat your home and warm your water.
In general, the newer a boiler is, the more efficiently it will run. All new boilers have to come with energy ratings. These clearly show how efficient the boiler is compared to similar appliances. Ratings run from A+++ for the most efficient home appliances to D for the least efficient. Most modern boilers come with an 'A' rating which means that they're highly efficient.
How efficient is a 20-year old boiler?
Although it's difficult to say for certain how efficient your 20-year old boiler is, experts estimate that the average 20-year old boiler is around 70% efficient. This means that it converts just over two thirds of the energy it consumes into heat. This is compared to the best boilers currently available which are able to convert around 94% of the power they consume.
The table below shows how efficient older boilers are estimated to be.
| Modern boilers | 94% |
| --- | --- |
| 10 years old | 85% |
| 15 years old | 80% |
| 20 years old | 70% |
| 25 years old | 60% |
How can I make my boiler more efficient
If you're not currently able to replace your existing boiler with a newer model, there are a number of steps you can take to make your current appliance more efficient. One of the most important things you can do is get your boiler serviced on a regular basis. This helps to ensure the appliance is working as it should and catches any potential issues before they become too serious.

Putting your boiler on the most efficient settings is another good way to improve its performance. This will vary depending on the season, so remember to change the settings on your boiler as the weather changes.
Which boiler system is best?
When looking for a new boiler, you'll see there are a number of different options available. You'll need to compare these different systems in order to find the best boiler for your home.
The three most common types of boiler in the UK are combination, or combi, heat-only and system boilers. Of these, the combi boiler is the most used in homes across the country. Here, we take a look at the main pros and cons of each boiler system.
Combi
The combi boiler is the most common type of boiler found in UK homes. This type of boiler doesn't require a water tank to be installed and heats water instantly as it passes through the appliance. Combi boilers are generally gas powered, although electric combi boilers are available. Here are the main pros and cons of a combi boiler.

Heats water instantly so you'll never run out
Doesn't require a large water tank to be installed in a cupboard or loft.
An efficient way of heating water
Only one person can use hot water at a time
Combi boilers contain a number of moving parts which makes breakdowns more likely
Generally the best boiler for smaller properties
Heat-only
A heat-only boiler, also known as a conventional boiler, heats water in advance and then stores it in an insulated water tank. The main pros and cons of this type of system are:

Multiple people can use hot water at the same time, allowing one person to have a shower and another to wash up simultaneously. This makes heat-only boilers ideal for larger households.
Heat-only boilers require a large water tank to be installed in the home. This can be inconvenient and take up a lot of space
Once the hot water has run out, you'll have to wait for the tank to reheat before any more is available.
As heat is lost from the water tank while the hot water is waiting to be used, this type of boiler is less efficient than combi boilers.
System
System boilers, also known as closed vent boilers, are well suited to large homes. A system boiler still has a hot water cylinder, but the feed and expansion tank (usually installed in the loft) is replaced by an expansion vessel in the boiler itself.
Allow hot water to be used from multiple taps at the same time, this makes them the best boilers for large properties.
No large water tank required
Works well in areas with low mains pressure
Still requires a hot water cylinder
More expensive than standard combi boilers
Once the hot water has run out, you'll have to wait until the tank re-heats.
Gas, oil or LPG boiler?
If your property isn't connected to mains gas, you may have to look for an alternative fuel source when it comes to heating your home. Two of the most common options are oil and LPG, or light petroleum gas.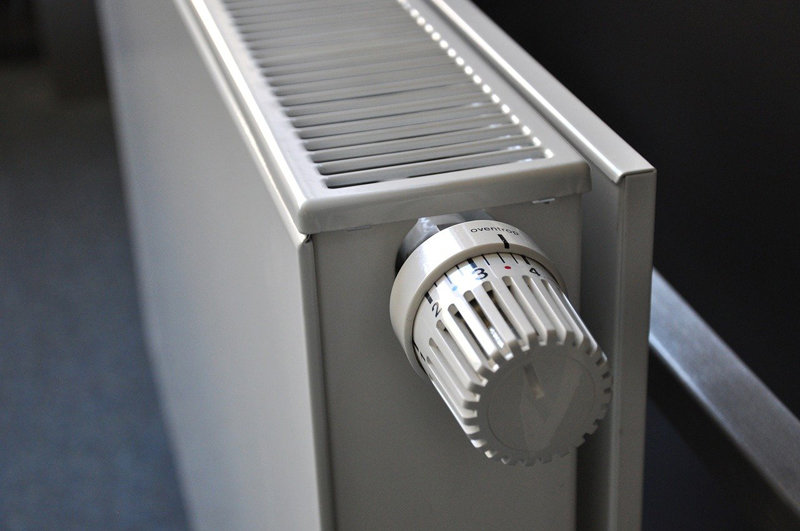 In general, oil is cheaper than LPG. However, LPG is a cleaner fuel and so is a better choice if you're looking to lower your carbon footprint. LPG boilers are also cheaper to buy and install than oil alternatives. Both types of fuel are more expensive than gas, so unless you're unable to connect to the gas mains, traditional heating is probably a better option.
What should I look for when buying a new boiler?
When looking for a new appliance, you'll need to think about a number of factors in order to find the best boiler for your home. Some of the most important things to consider are:
Price
Efficiency rating
The hot water demands of your home
Your fuel supply
Warranty
Brand
Is it worth getting a new boiler?
If your old boiler has become inefficient, leaks water or gas or is getting hard to fix, it will definitely be worth investing in a new boiler. If you're replacing a boiler that is particularly inefficient, you could save up to £200 per year on your heating bill. This means the boiler could pay for itself in just a few years time.
What are the best boiler brands?
There are a number of companies making combi, heat-only and conventional boilers, as well as LPG and oil alternatives. Currently, the most trusted and respected brands are:
Worcester Bosch
Viessmann
Ideal
Vaillant
Baxi
Alpha
Potterton
Glow Worm
Do I need boiler cover
Fixing a boiler when it goes wrong can be expensive. Replacing it can be even more costly. You can avoid paying out a bulk sum to fix your boiler by taking out boiler cover. This is a type of insurance that's specifically designed to cover boilers.
If you have boiler cover, you'll be able to get a Gas Safe registered engineer out to your home quickly in the event your boiler breaks down. If they can't fix your boiler, your cover should provide you with a new appliance for your home.


COVID-19

More than ever, our team of experts remain on deck to help you make savings on your energy. We understand how deeply the lives of many are affected by these trying times and we want to support you the best we can. More on your energy supply during COVID-19 in our article.


Boiler cover is available for as little as £3 per month, so it may well be worth investing in a policy to put your mind at ease. Cover is offered by a number of energy suppliers as well as by specialist insurers.
How do I choose boiler size?
Different boilers are designed to heat different sized homes. Selecting the right size for your property will ensure you don't waste money on a boiler that's too large or suffer inefficient heating with an appliance that's too small.
As a rough guide, a 2-bed house will probably need a 26kW-29kW boiler, a 3-bed will need a 29kW-35kW boiler and a 4-bed house will probably require a 35kW boiler.
Want to read more about boilers? Check out the pages below