Combi Boiler: How much does it cost?
Looking for the best boiler cover on the market?
Call us and let our experts subscribe your house to the best boiler cover for free.
Monday to Friday – 8.30 am to 5.30 pm
Switch Plan is rated 4.0/5 on Trustpilot
Ad
Looking for the best boiler cover on the market?
Call us and let our experts subscribe your house to the best boiler cover for free.
Monday to Friday – 8.30 am to 5.30 pm
Switch Plan is rated 4.0/5 on Trustpilot
Ad
A healthy boiler is absolutely essential for an effective and energy-efficient heating system. If it starts to function erratically, takes longer to heat your home, makes strange noises or smells or is over 12 years old, you should consider replacing it. But should you replace your conventional boiler with a combi boiler? You may have heard friends and family members sing the praises of Combi Boilers. You may have read that it's a great way to improve your home's energy efficiency, reduce bills, and bring down your carbon footprint. But is is the best boiler available
Last updated: August 2022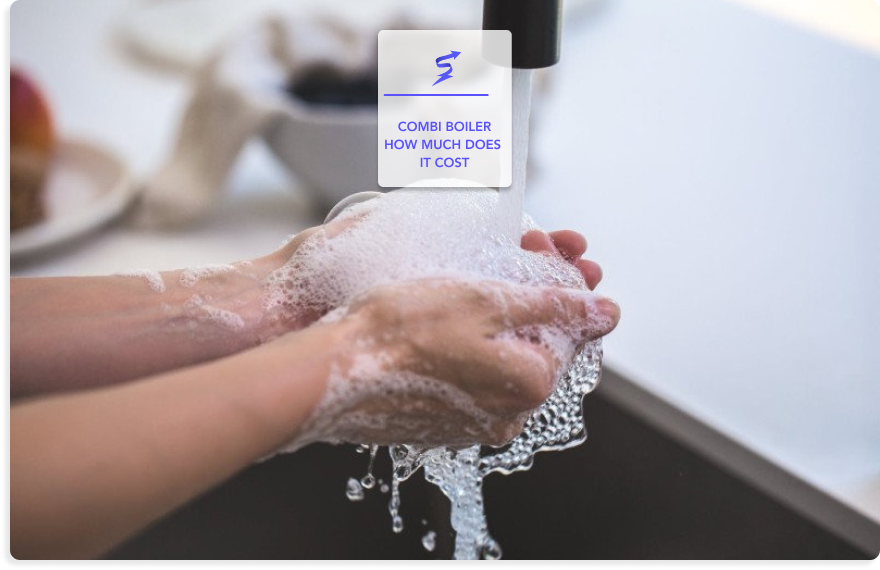 But how do you know if a Combi Boiler is a good fit for your home?
What are the pros and cons of a Combi Boiler compared to a more conventional boiler?
And is this kind of boiler the best fit for your home's needs and your household budget?
Before we can answer those questions, we need to establish…
What is a Combi Boiler?
What's a combi boiler?
A Combi Boiler (short for Combination Boiler) is a central heating boiler that is also a high-efficiency water heater in the same unit. A Combi Boiler differs from a conventional boiler (or heat-only boiler) both in terms of its appearance and the fundamentals of how it works.
And, as we'll see, this can make it either a good or bad fit for your home.
Combi Boilers are much smaller than their conventional equivalents, because they are completely self-contained. Unlike conventional / system boilers, they do not need tanks and cylinders. This makes them a great fit for smaller homes.
Rather than creating and storing hot water like conventional boilers, they draw water directly from the mains and heat it up as and when you need it. As such, they are potentially much more energy-efficient. Depending on the efficiency of your old boiler, you could save up to 20-30% on your gas bill with a Combi Boiler. According to Boiler Guide this could result in a saving of up to £310 a year when upgrading from an older G-rated boiler.
Pros and Cons of a Combi Boiler
Combi boilers are currently the most common types of boilers in the UK with around 70% of homes opting for them. Although a Combi Boiler is advantageous to homes in a number of ways, it is not necessarily well suited to every home. If you have a large home or need to use a lot of hot water at any given time (such as multiple showers operating at the same time in the morning), a Combi Boiler may not be for you, as they can only generate heat to one tap or shower at a time.
For quick reference, we have created a table or Combi Boiler Pros and Cons Below:
| Combi Boiler Pros | Combi Boiler Cons |
| --- | --- |
| ✅ 90% Energy Efficient & highly economical to run. | ❌ Combi Boiler pressure is dependent on the mains which may cause problems in larger homes. |
| ✅ Cleaner water directly from the mains with less sludge buildup. | ❌ Because there is no storage tank you are left without hot water if your Combi Boiler malfunctions. |
| ✅ Delivers hot water instantly whenever you need it. | ❌ You cannot install a power shower with a Combi Boiler. |
| ✅ Very compact, giving your home more usable space. | ❌ You can only use one shower or hot tap at once. |
| ✅ Water drawn from the mains is cleaner and safer than water from a storage tank. | |
Combi Boiler brands: Which is the best?
There are many Combi Boiler brands to choose from, each one making a case for themselves as the best and most reliable. While every unit is unique, in our experience the most trusted and reliable Combi Boiler brands are:
Viessmann
Worcester
Vaillant
Ideal
BAXI
Notorious Combi Boiler brands
While it's good to know the most trusted brands, it's also important to know about the notorious manufacturers of which to steer clear. While there are no guarantees when choosing a boiler, you can look at historical precedents to ascertain which brands are less likely to be reliable. According toClever Energy Boilers, the brands to avoid are:
Ferroli (specifically the HE 27C, 32C and 38C models)
Vokera
Ariston
Our energy experts are here to help
Free service - Available Monday to Friday from 8.30 am until 5.30 pm
Combi Boiler prices: What should you expect?
While Combi Boiler deals are available from a range of suppliers, you can expect a Combi Boiler to be relatively cheap to install when compares to a system boiler. This is because they are much simpler and completely self-contained. Depending on the model, you can expect to pay anywhere between £1,500 and £4,000 for a new Combi Boiler.
Combi Boiler installation: How long does it take?
The time it takes to install a new Combi Boiler will vary slightly depending on your existing setup. However, you can typically expect a new Combi Boiler installation in just 1-2 days. The amount of work (while different) is similar whether relocating a boiler or installing a brand new one from scratch, so the same amount of time is taken.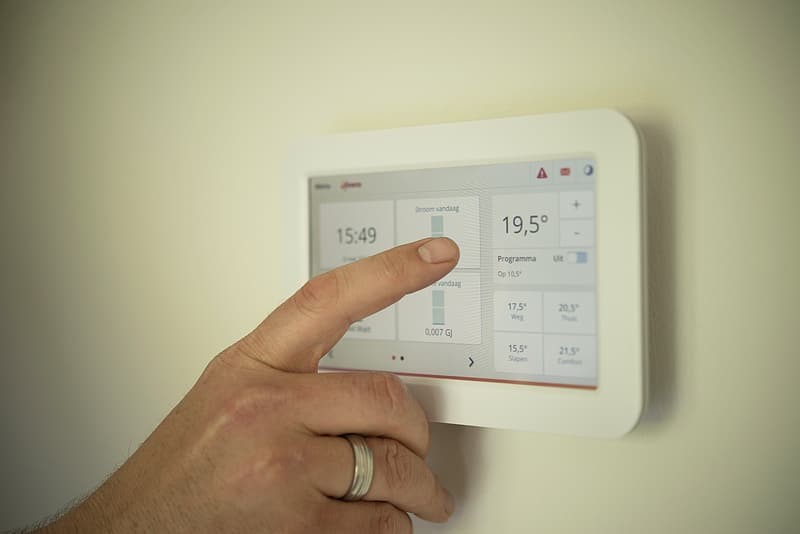 Combi Boiler maintenance
Because Combi Boilers are simple and self-contained they are also relatively low maintenance. Very few Combi Boiler owners experience any issues within the first 5 years. When things do go awry, parts tend to be cheap and readily available.
Most new users are unsure of how to adjust their settings to maximise efficiency and energy savings. If you're looking for Combi Boiler temperature setting advice, we recommend setting the radiator output temperature for the radiators at 75 degrees and the water temperature at 60 degrees. This will give you a good combination of sufficient heat and efficiency.
Most common faults
When it comes to common faults in a Combi Boiler no hot water is the most common fault. The good news is that you don't necessarily have to call out an engineer to fix it. In fact, it's rarely a problem with the boiler itself, but the thermostat. When the batteries expire, there is no command to the boiler to heat the water and so it runs cold. Replace your batteries and reset your temperatures and you're good as new.
Another common fault is low pressure. Again, this is an easy fix that you can do yourself. First, check that there are no leaks in your radiators. Next, locate the filling loop underneath your boiler and turn the tap counter-clockwise. You should see the pressure on your boiler's gauge start to creep back up. Shut off the tap when it gets to around 1.5 bar.
If your water is running lukewarm, this may be an issue with the hot water thermistor. This is a relatively cheap part that an engineer can easily replace.
Need help deciding whether to install a Combi Boiler?
We're happy to advise you on whether a Combi Boiler is a good fit for your home, as well as which model may be best suited to your needs and budget.
Available Monday to Friday from 8.30 am until 5.30 pm
FAQ
Is a Combi Boiler environmentally friendly?
Potentially, yes! Combi Boilers only create hot water when you need it. So if you generally use very little hot water, it can eliminate a lot of the energy waste that can occur with a system boiler which typically heats water twice a day, whether you need it or not.
✅ How energy-efficient is a Combi Boiler?
This depends on the specific model you buy. All combi boilers have an official energy efficiency rating label with a grade from A-G. A is the most energy-efficient, offering at least 90% energy efficiency.
Will I need to change my shower if I get a Combi Boiler?
Combi boilers are designed to supply water effectively to a variety of different showers. However, it's worth checking prior to installation if it will be suitable for every shower in your home. Because they produce hot water at mains pressure, some multi-jet showers may require more water pressure than a Combi Boiler can muster.
‍♂️ What should I do if the water from my Combi Boiler runs cloudy?
First of all, don't worry! Because a Combi Boiler heats water from the mains, it only comes into contact with the atmosphere when it comes out of the tap. As a result, carbon dioxide is created. This results in millions of tiny bubbles that make the water look cloudy. But don't worry, this isn't sediment or contamination. The water will turn crystal clear when left for a little while.
Updated on 8 Aug, 2022